Former Ford engineer, owner of engineering consulting firm Munro & Associates, Inc., and YouTuber Sandy Munro has been working on disassembling a 2021 Ford Mustang Mach-E for weeks now. So far, that process has included examining the Mach-E's undercarriage, frunk area, door assembly, rear cargo area, pillars, front end, seats, battery pack, and suspension, as well as comparing its engineering to its rivals and conducting a thorough battery analysis. Now, Munro and his team are back with a new video that delves deeper into the EV with a Mach-E instrument panel analysis.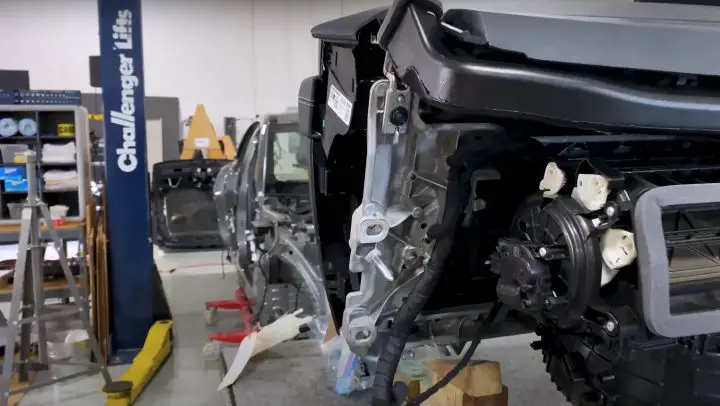 The video kicks off as the team removes the Mach-E instrument panel and the entire dash, for that matter, before diving in to take a closer look at its design. The first thing Munro points out is the component's very large magnesium die-casting, which he likes as magnesium "sucks up vibration better than any metal, any material I'm aware of and is also better in terms of crash-worthiness."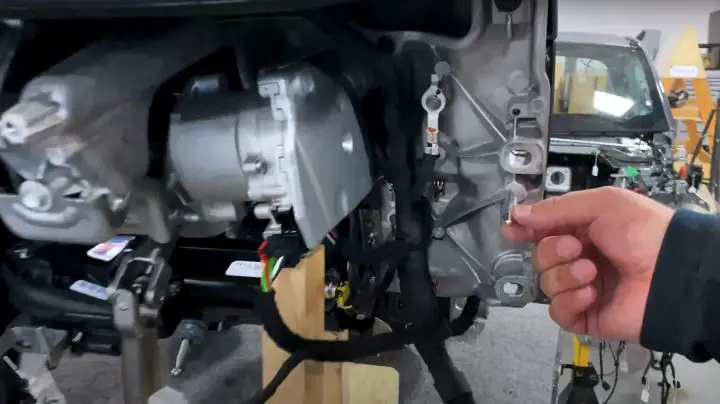 The molding also features welded-in features to support the necessary brackets, which makes them easier to install. There are also quite a few things built right into the casting to help in that regard as well, including various pins and brackets, as well as an HVAC drain that's designed to fit right into the body itself. A pair of bolts are all that's required to fasten the casting to the body-in-white.
There is a large access panel present, however, which Munro believes could be there to help with the installation of the steering column. That extra mystery space would give assemblers enough room to stick their hands in there and install those components. Other notable features include a power steering motor located up inside the IP, and a more complicated air vent setup, which Munro's team isn't terribly fond of, but otherwise, there aren't too many surprises here.
We'll have more on the Mach-E soon, so be sure and subscribe to Ford Authority for more Mustang Mach-E news and ongoing Ford news coverage.