Former Ford engineer, owner of engineering consulting firm Munro & Associates, Inc., and YouTuber Sandy Munro has been working on disassembling a 2021 Ford Mustang Mach-E for several weeks now. So far, that process has included examining the Mach-E's undercarriage, frunk area, door assembly, rear cargo area, pillars, front end, seats, and battery pack, comparing its engineering to its rivals, and conducting a thorough battery analysis. Now, Munro is back with a closer look at the Mach-E suspension.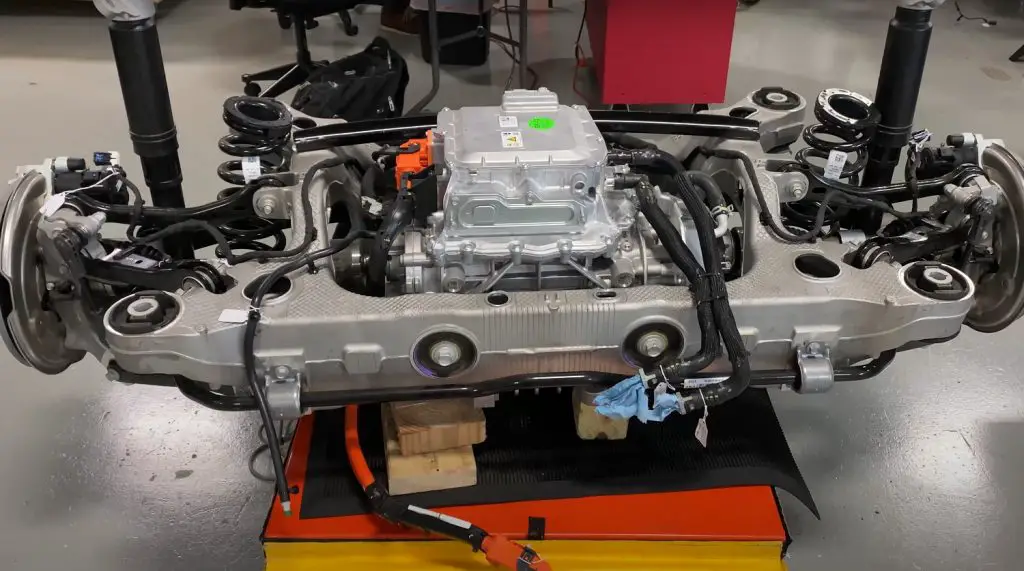 The analysis starts with the rear portion of the Mach-E suspension, which Munro's team gives a grade of "A" thanks to its design and cost-effectiveness. The only knock on this part of the vehicle is a link that isn't perfectly straight, which isn't the most efficient way of doing things. Munro himself gives the overall design a 9 out of 10 and points out that he is a fan of the five-link style in general.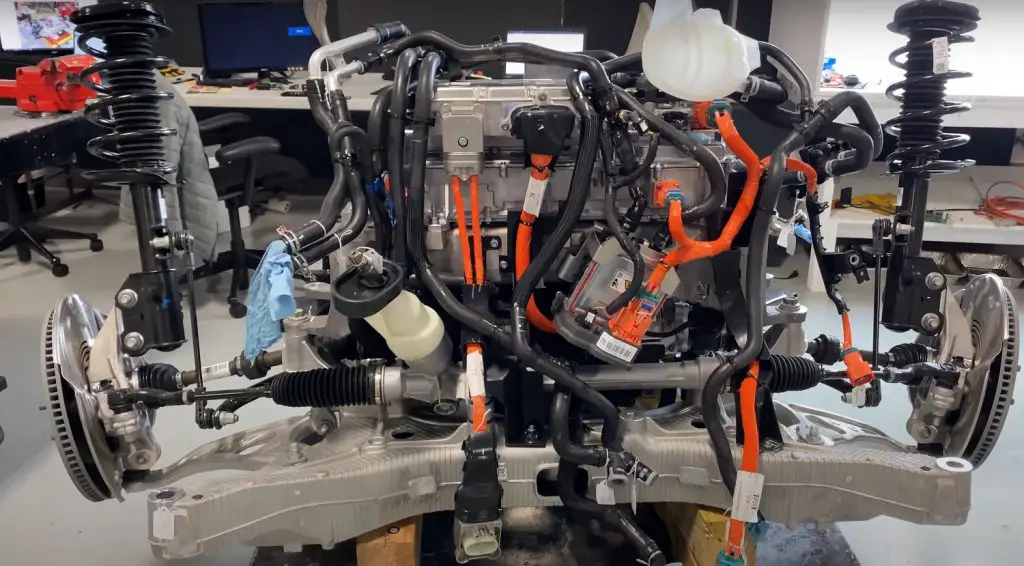 Munro's team then moves on to compare some of the Mach-E's suspension components to those from its chief rival, the Tesla Model Y. Ford chose to go with a McPherson strut and single ball joint for the pivot of the Mach-E's rear suspension, a design that offers enhanced lateral feel, stability, and driver feedback and is cheaper to boot.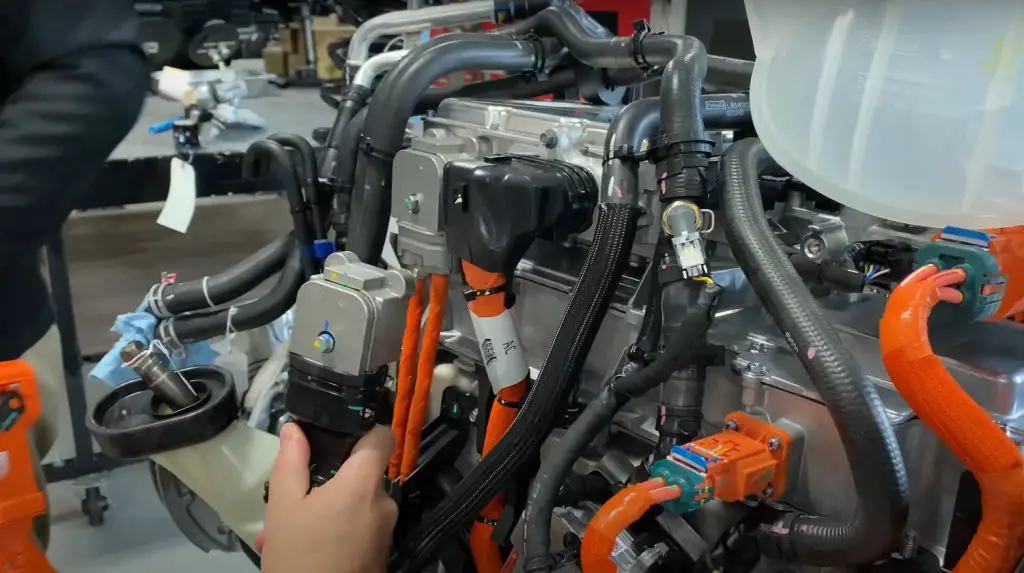 The Mach-E's high-voltage wiring, however, doesn't receive such praise. In fact, Munro's team calls it a "poor design" when compared to the wiring from the Model Y, as it doesn't even align to the locating point. The wiring simply isn't as refined as Tesla's wiring and is packaged rather loosely with three zip ties holding it together. Munro also points out that the high-voltage connectors located on the front and rear portions of the suspension are different, likely because a different engineer designed each end.
It's worth noting that Munro does get a couple of things wrong in the video. For starters, he admits that he was under the impression that the Ford Mustang Mach-E would ride on Volkswagen's MEB platform, though it utilizes its own unique platform, while one or two future MEB-based Blue Oval models are currently planned for Europe. Also, Munro says that Ford walked away from its relationship with Rivian, which also isn't true, as Ford still plans on building a future EV on Rivian's Skateboard platform.
We'll have more informative videos like this to share soon, so be sure and subscribe to Ford Authority for more Mustang Mach-E news and ongoing Ford news coverage.