Former Ford engineer, owner of engineering consulting firm Munro & Associates, Inc., and YouTuber Sandy Munro has been working on taking apart a 2021 Ford Mustang Mach-E for weeks now. So far, that process has included examining the Mach-E's undercarriage, frunk area, door assembly, rear cargo area, pillars, front end, seats, battery pack, suspension, thermal system, and instrument panel, as well as comparing its engineering to its rivals and conducting a thorough battery analysis. Now, Munro's team is back with another video that takes a deep dive into the Mach-E thermal components.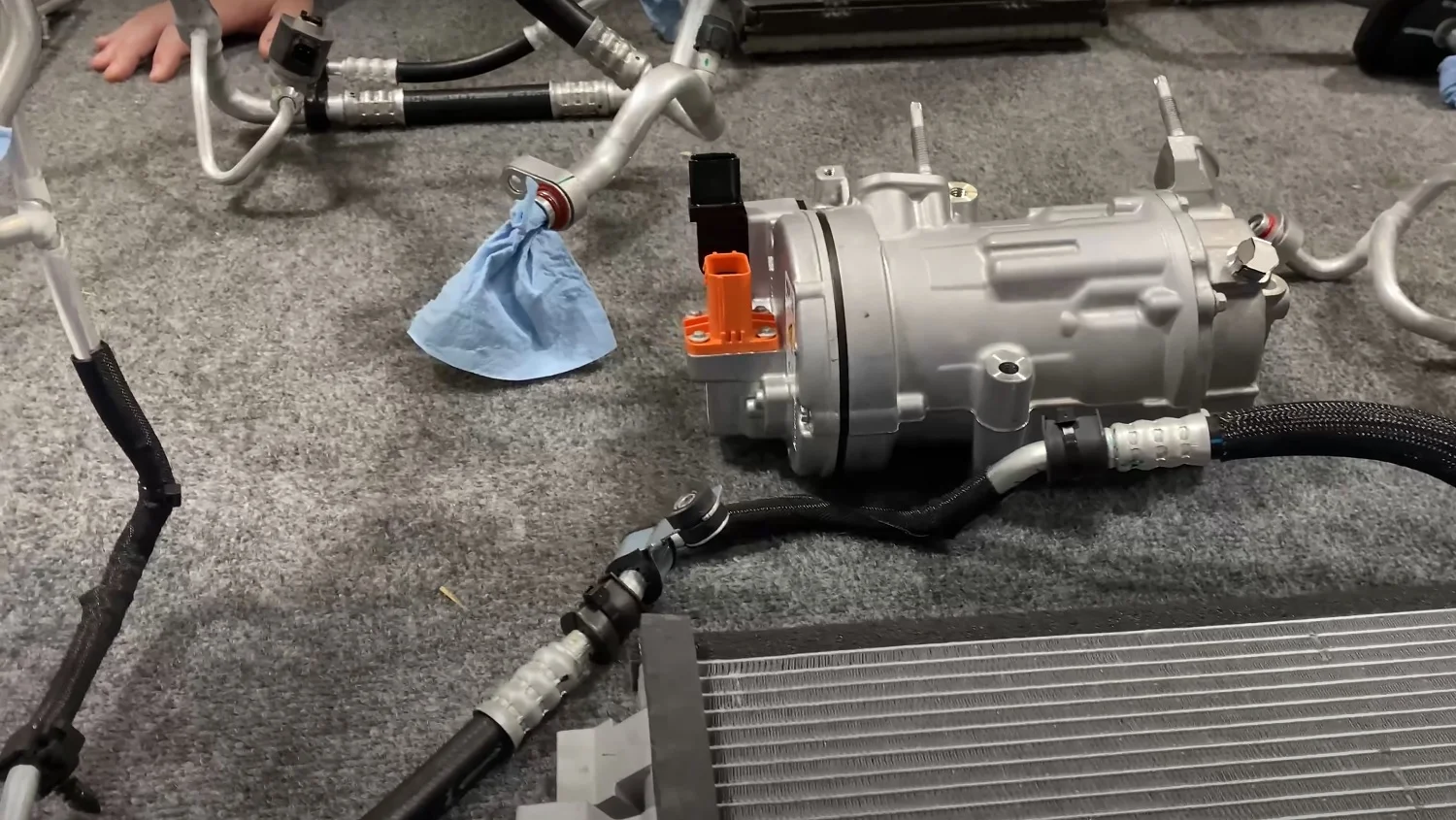 This video picks up where the last one left off, taking a closer look at Mach-E thermal components like the air conditioner compressor and the heating system, and talking about how those components compare to systems used in traditional ICE vehicles. The discussion kicks off with a look at the A/C compressor, which is run by a small, high-voltage electric motor.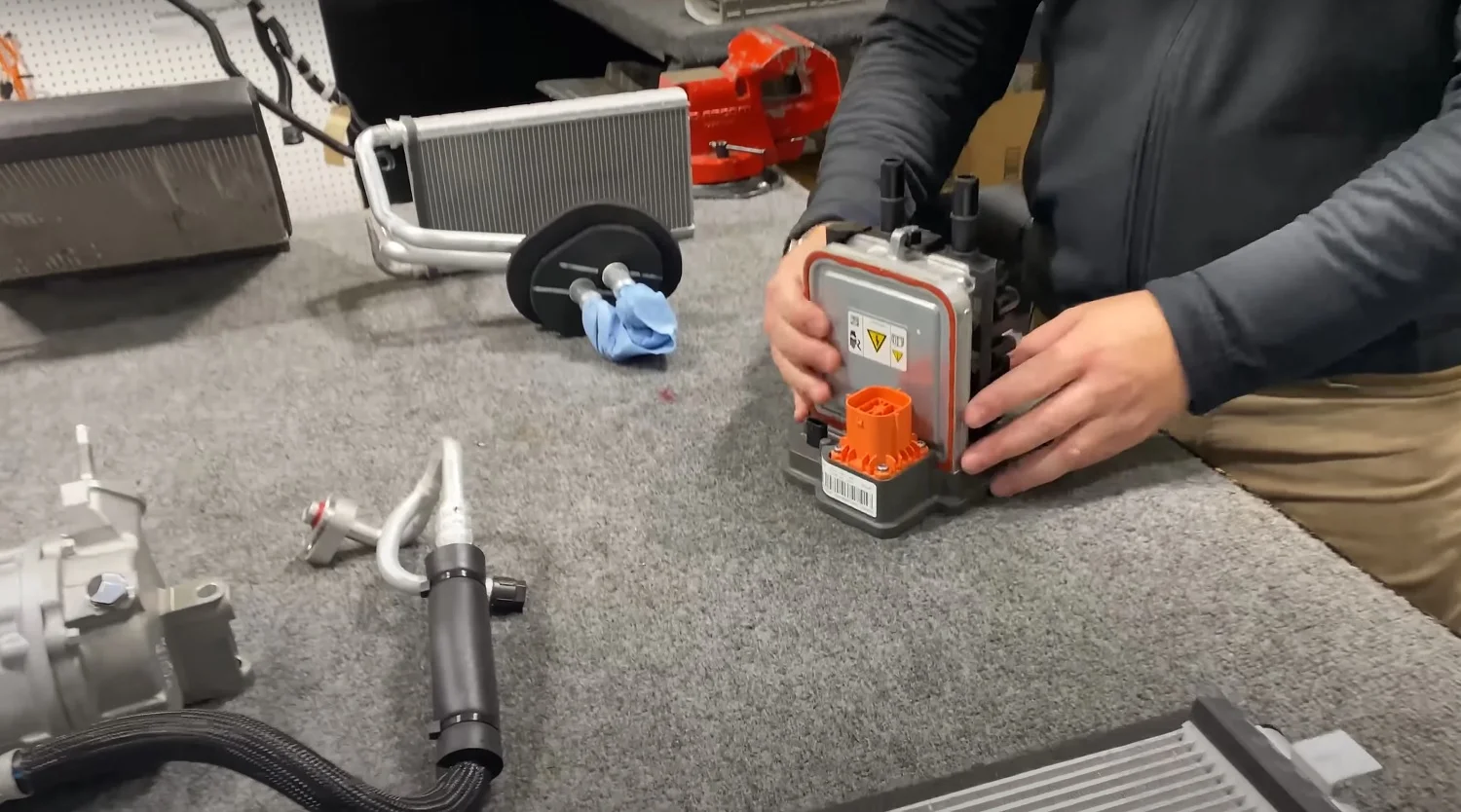 Compressing the gas requires a tremendous amount of power, as Munro's team points out. The components in this system, like the condenser, look a lot like the ones used in an ICE vehicle. The only difference is the pump is spun by the electric motor and not the front-end accessory drive, as is the case in an ICE vehicle. The same is true of the heater core, which is traditional in nature but gets its power from an electric PTC heater.
ICE-powered vehicles are only around 30-35 percent efficient, as Munro's associates point out. In those vehicles, heat waste is used to heat the cabin, while the PTC heater performs the same task in the Ford Mustang Mach-E. Otherwise, these thermal components are very similar to the ones we've seen in ICE vehicles for decades now.
We'll have more interesting videos like this soon, so be sure and subscribe to Ford Authority for more Mustang Mach-E news and ongoing Ford news coverage.