Former Ford engineer, owner of engineering consulting firm Munro & Associates, Inc., and YouTuber Sandy Munro has been working on disassembling a 2021 Ford Mustang Mach-E for some time now. So far, that process has included examining the Mach-E's undercarriage, frunk area, door assembly, rear cargo area, pillars, front end, seats, battery pack, suspension, and instrument panel, as well as comparing its engineering to its rivals and conducting a thorough battery analysis. Now, Munro and his team are back with a new video comparing the Mach-E thermal system to the one present in the Tesla Model Y.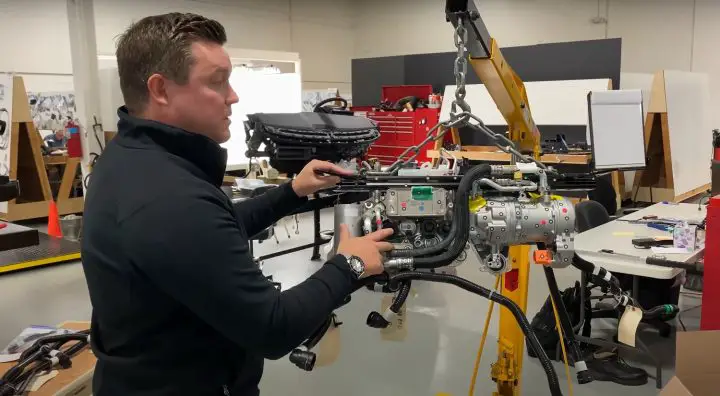 Right off the bat, it should come as no surprise that the Ford Mustang Mach-E thermal system is quite different than the heating and cooling system used in the Model Y. Munro also points out that it's a rather complicated system as well, a fact highlighted by this comparison. First up, we have the R1234YF pump, which is hanging off a steel cross bracket on the Tesla, while Ford went with an aluminum bracket. But the most striking thing about Tesla's design is that the automaker worked to make the entire package as compact and simple as possible.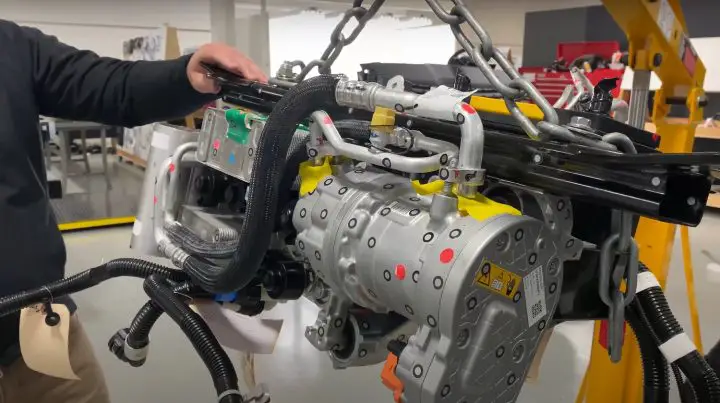 In the heat pump system, this means the lines run perfectly straight, while the Mach-E's lines are far less concise. The Mach-E thermal system utilizes 35 hoses in total, along with a rather large bracket to hold everything together, but its size is necessary as it also holds the electronics and motor. Other notable features include a noise-isolating diaper, with a bracket and isolator to hold it in place. Needless to say, there's a lot going on here.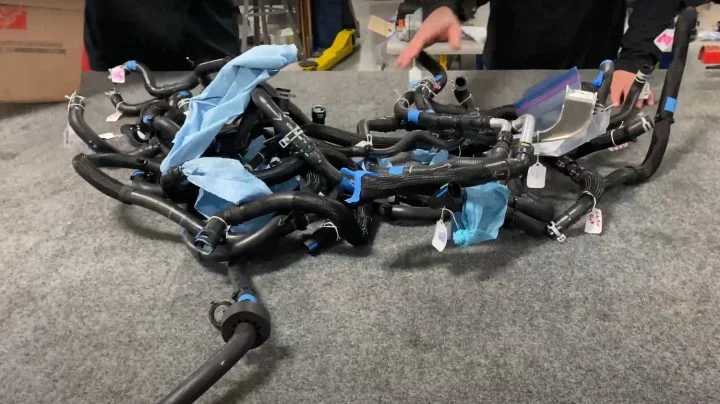 The Model Y also utilizes one bottle in its ethylene glycol system, while the Mach-E features two. The chiller has its own mounting bracket, two coolant loops, and a total of four pumps and multiple valves to feed all of the many hoses. All in all, it's a highly complicated system – perhaps unnecessarily so – which increases assembly time and cost, according to Munro.
It is worth pointing out, however, that while Tesla is far ahead of its rivals in terms of EV engineering, Munro considers the Mach-E's thermal system to be superior to every other competitor on the market, save for the Model Y. Ford clearly has some work to do in this regard, but the fact that it's done this well with its first mass-market EV bodes well for the future.
We'll have more interesting videos like this to share soon, so be sure and subscribe to Ford Authority for more Mustang Mach-E news and continuous Ford news coverage.