In the few months since it launched, the 2021 Ford Mustang Mach-E has racked up quite a few accolades and has thus far proven popular with buyers, even amid the ongoing semiconductor chip shortage. Those that have driven the Mach-E or own one haven't had too many complaints about the new EV crossover, but there's one thing that YouTuber Alex Dykes isn't a fan of – the somewhat narrow, 225-series tires that come on the Mach-E from the factory.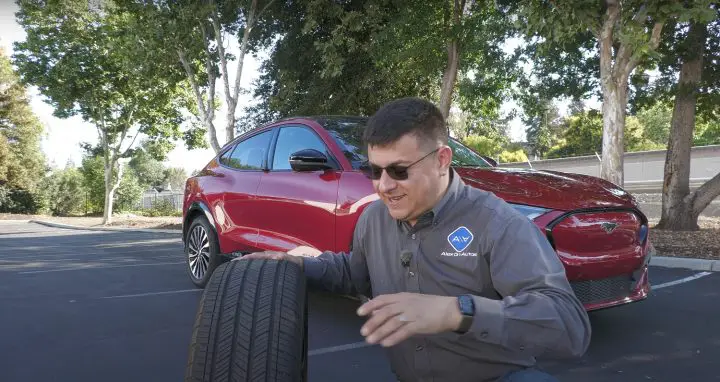 The stock Michelin Primacy rubber is also an all-season tire that isn't particularly grippy, and certainly not something worthy of being on a Ford Mustang, even if many hate the fact that the Mach-E wears that nameplate. The obvious answer is to replace the factory tires with a gripper set, but as Dykes points out, the factory wheels aren't capable of holding a tire much wider than the stock units.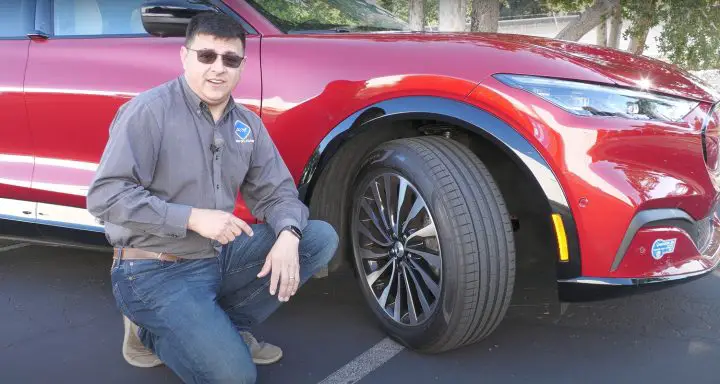 Thus, Dykes purchased a set of 245/50 R19 Pirelli P-Zero summer tires to replace the skinny stock tires and wrapped them around a set of wheels from a 2018 Lincoln MKZ. The new tires cost around $100 each, and the wheels were a nice fit because they have the correct bolt pattern, offset, and they were relatively inexpensive, according to Dykes. The wheels did require installing a five-millimeter spacer to clear the brakes, however.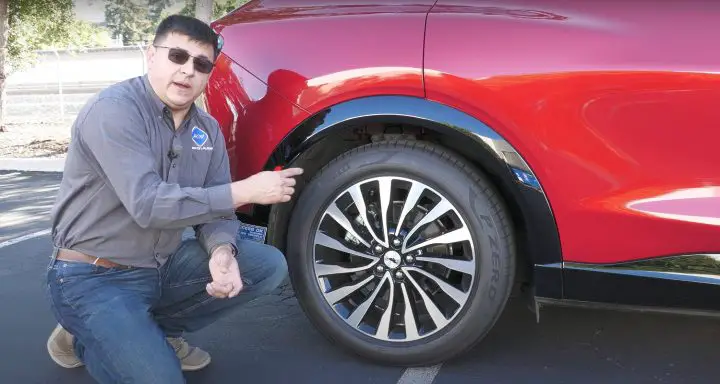 The overall width of these tires is the same as the recently launched Mach-E GT, so they're undoubtedly grippier and look quite nice, even though a swap like this obviously costs some money – $1,650 with labor, to be exact. The question is, how will the wider rubber affect the range of this base Mach-E? Luckily, Dykes reports that the impact was minimal. On the stock wheels and tires, his Mach-E showed 275 miles of estimated range, which dropped to 265 miles with the new set.
Braking performance improved as well, from 125 feet to go from 60-0 miles-per-hour on the stock rollers to 109 feet with the sticker rubber. Skidpad performance jumped by 0.05 g, and grip is noticeably better than it was on the all-season rubber, all without a negative effect on ride quality. Perhaps more importantly, the new tires make the base Mach-E much more fun to drive, as a proper Mustang should be.
We'll have more interesting videos like this to share soon, so be sure and subscribe to Ford Authority for more Mustang Mach-E news and ongoing Ford news coverage.