While the 2022 Ford Maverick was revealed weeks ago, Ford Authority spies are still spotting prototypes out testing with everything from bed caps to window air deflectors, and one pickup testing out its towing prowess. However, the same 2022 Ford Maverick prototype wearing those window air deflectors – a $120 dealer-installed option – is also sporting a host of additional black trim pieces worth discussing.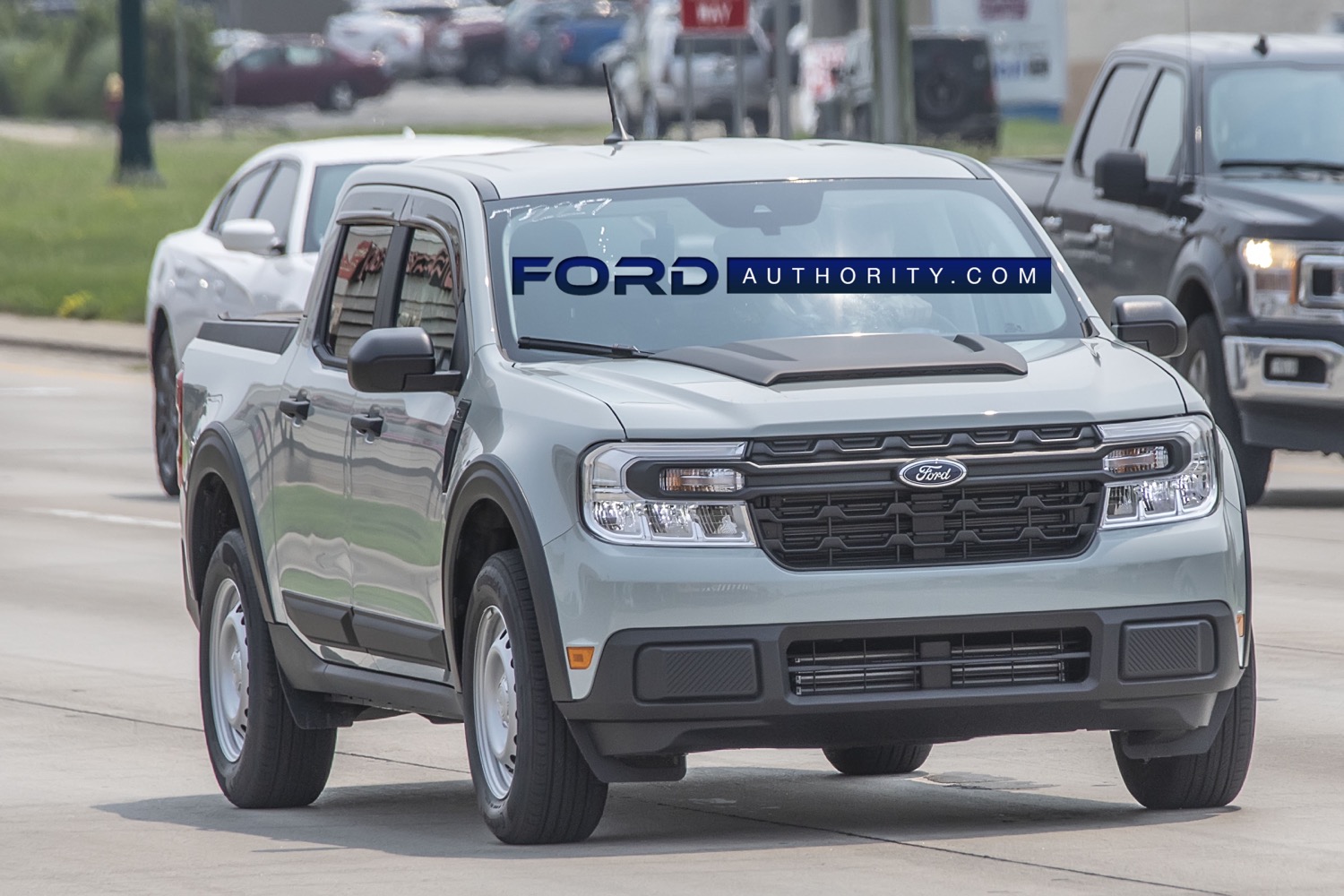 The Cactus Gray XL, all-wheel-drive pickup is packing Ford's 2.0L EcoBoost I-4 under the hood and a set of steelie-style wheels, but it's the truck's various black trim that caught our eye. In addition to the aforementioned window air deflectors and factory pieces like the front grille, door handles, fender badges, and lower bumpers, there's a lot more dark cladding present as well.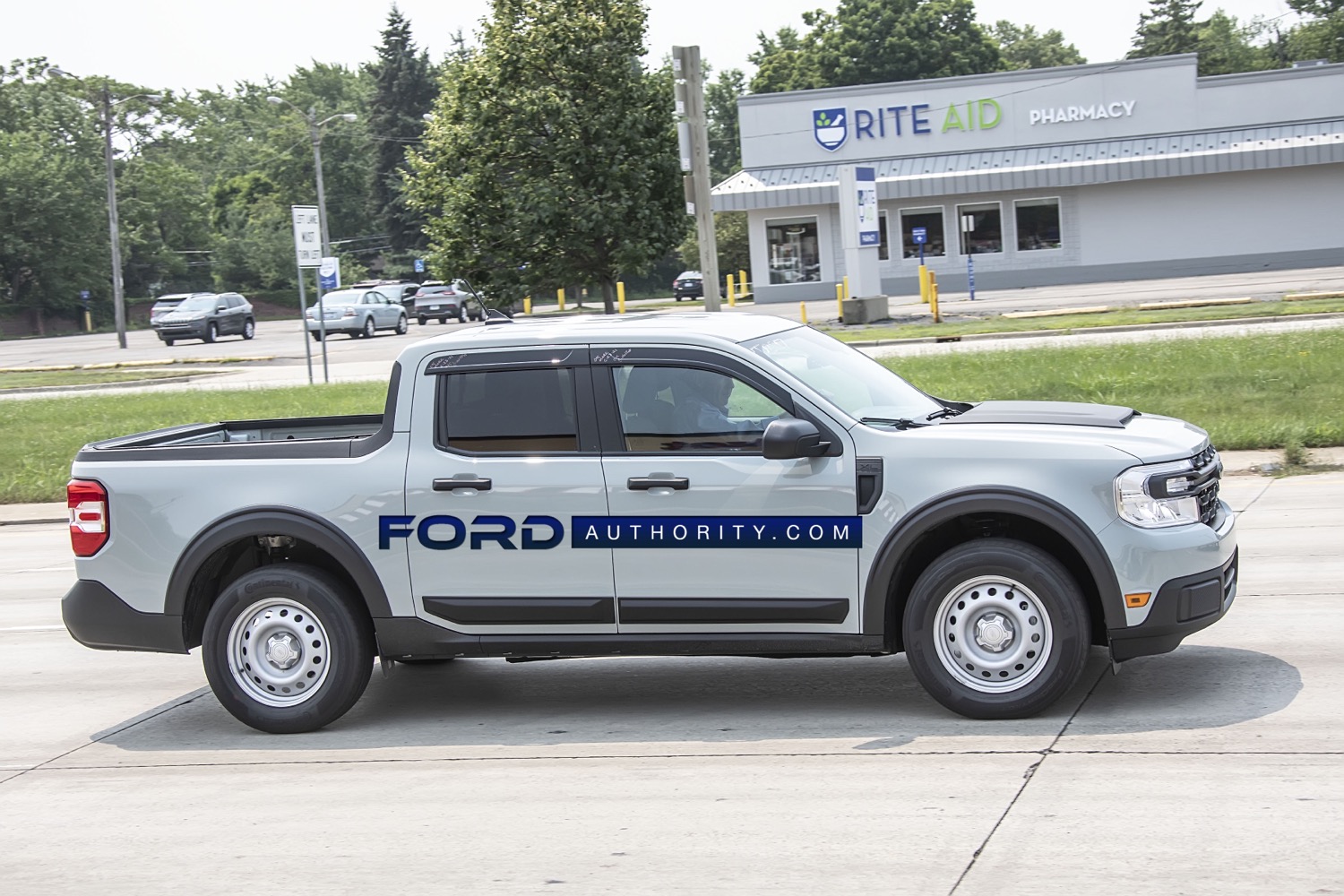 There's a scoop of sorts on the hood that's also finished in black, though it's unclear if the apparatus is functional or not. Down the sides, additional trim pieces are present on the lower portion of the doors, which would certainly help protect against those people that don't pay attention when they fling their doors open in parking lots, as well as runaway shopping carts.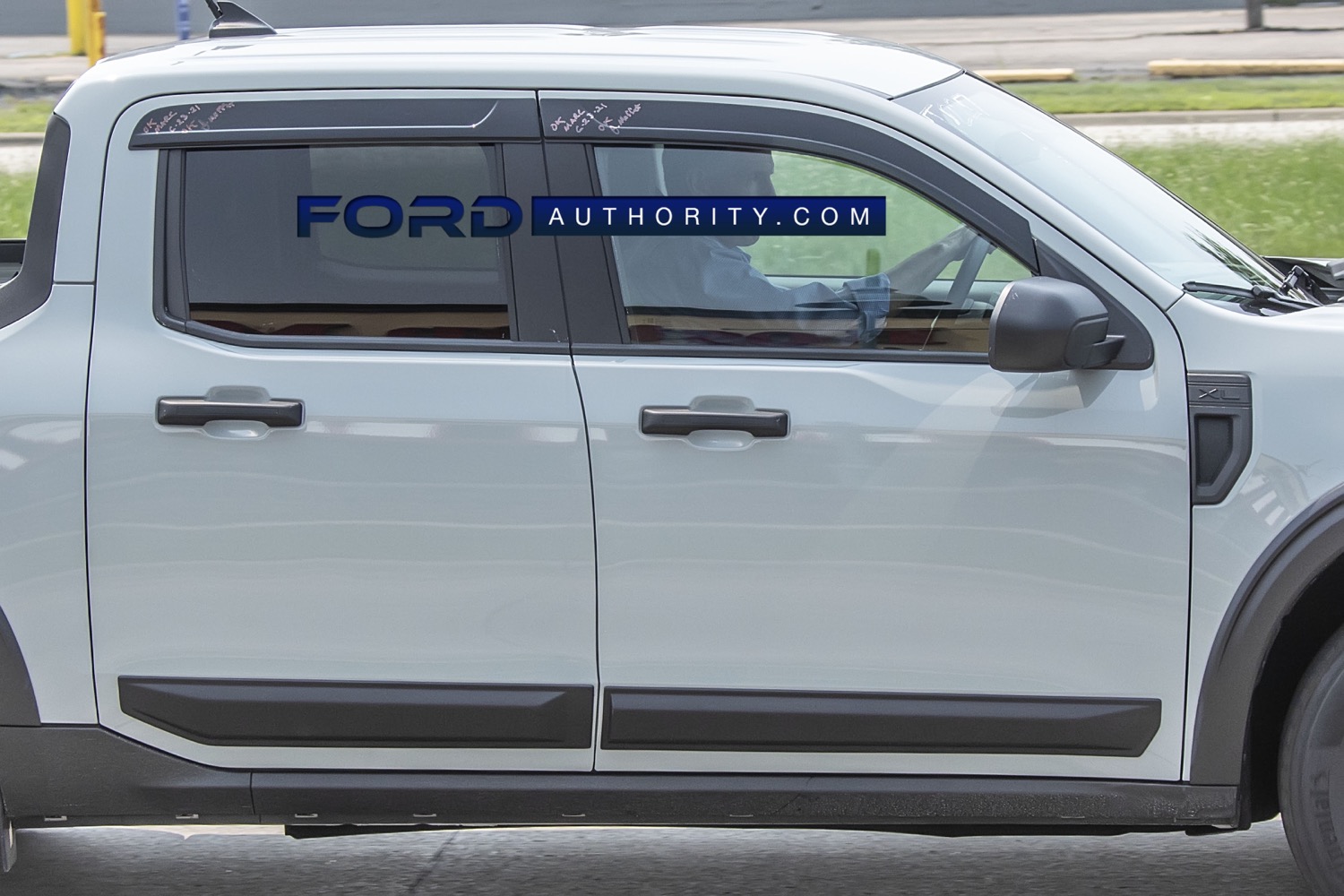 Beneath those trim pieces, more black plastic spans the entire lower portion of the cab and flows right into the matching fender flares, too. That trim continues all the way to the rear and adds a little styling flair to the compact pickup thanks to a few curves here and there.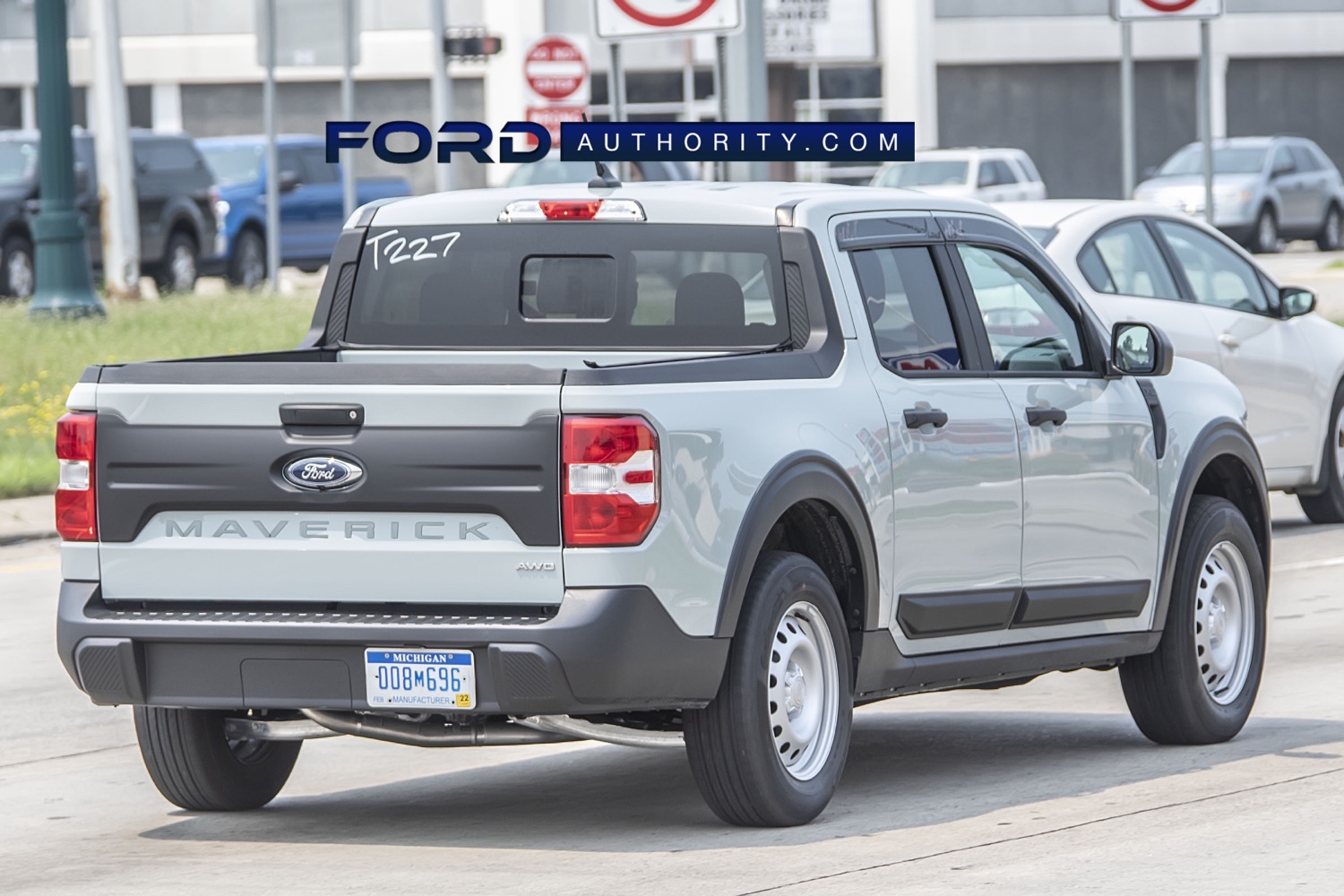 In addition to the rear bumper, the tailgate trim is also blacked out, surrounding Ford's Blue Oval with the contrasting color. Finally, the top portion of the bed is covered in black plastic trim as well, which is designed to protect the bodywork from damage when owners are loading things in the cargo area.
This particular prototype is certainly wearing a lot of contrasting black plastic, which is sure to conjure up mixed reactions. But if nothing else, some of the well-placed trim will help protect the pickup's bodywork from the types of hazards that all vehicles are bound to face on an almost daily basis.
We'll have more on the Maverick very soon, so be sure and subscribe to Ford Authority for more Ford Maverick news and 24/7 Ford news coverage.