The 2022 Ford Maverick was revealed last month to great fanfare, mostly thanks to a number of impressive figures like an estimated EPA fuel economy rating of 40 miles-per-gallon in the city and a sub-$20k base price, which Ford Authority was the first to report back in February. However, the 2022 Ford Maverick also touts an impressive number of innovative cargo solutions, including the new Ford Integrated Tether System (FITS) and Flexbed. As it turns out, the Maverick's glove box is also a great place to stash one's cookies, too.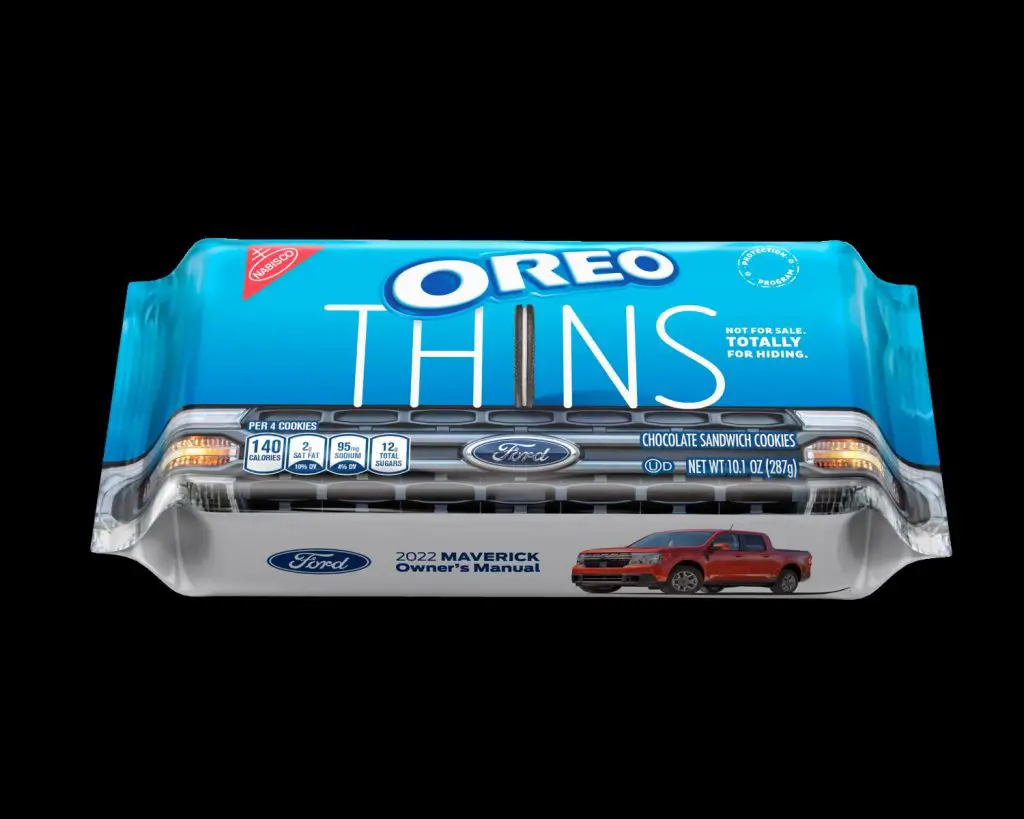 This is because Ford has teamed up with Oreo Thins to launch the new Oreo Thins Limited Edition Ford Camo Pack, which is part of the broader "Oreo Thins Protection Program." This special edition pack is designed to be easy to hide in plain sight, thanks to the fact that the side of the package looks just like the Maverick's owner's manual. Thus, when stashed in the glove box, no one will ever know that delicious treats lie inside.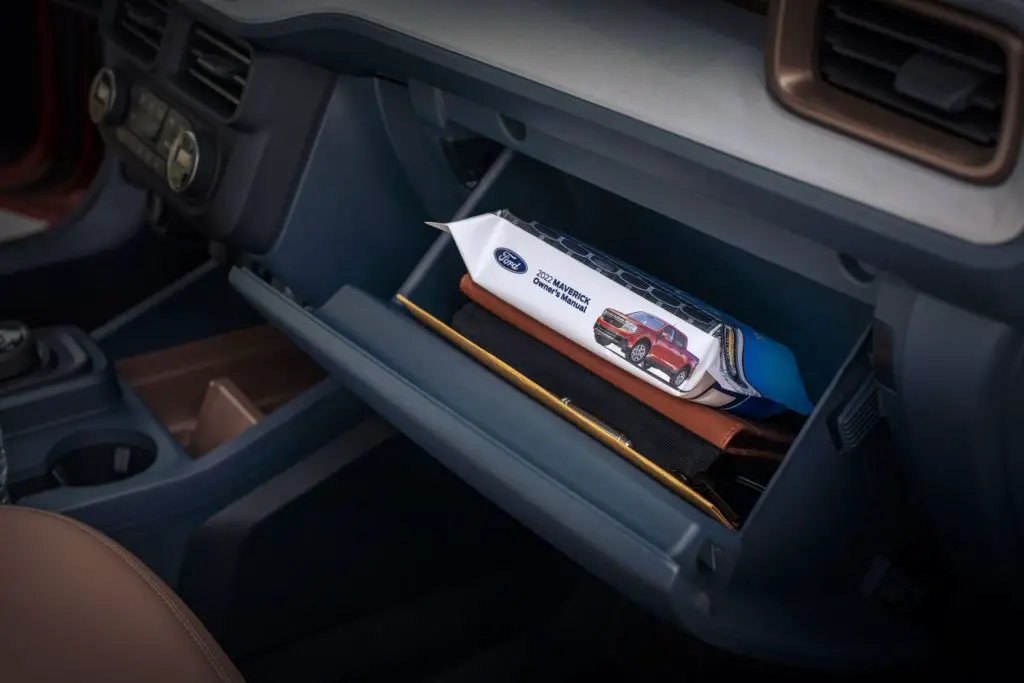 Ford claims that this seemingly unusual pairing stems from the Maverick design team's love for Oreos, which reportedly fueled many long days and nights. The crew apparently ate a whopping 100 packs of the cookies in total while working on the new pickup, and stuck each empty package on the wall to celebrate that impressive feat. Perhaps uncoincidentally, the sugar-fueled development team reportedly finished the project 20 months ahead of Ford's normal development schedule.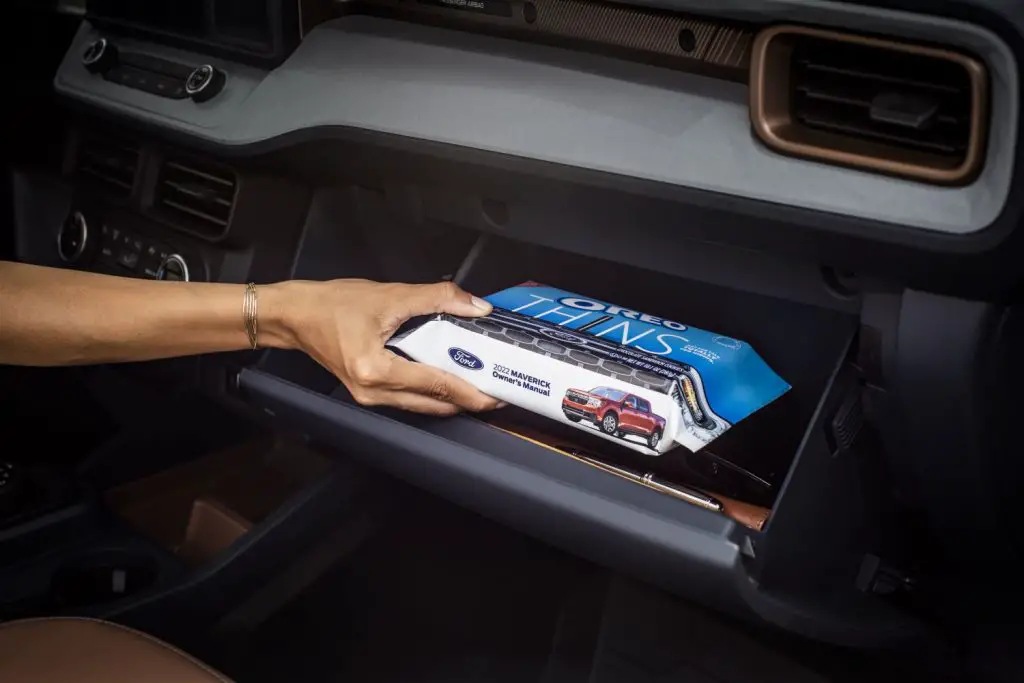 Prospective Maverick owners can score their own Oreo Thins Limited Edition Ford Camo Pack starting today by joining the Oreo Thins Protection Program. To do so, simply share a favorite, creative Oreo Thins hiding place on Instagram or Twitter, using the #THINSProtectionProgram hashtag. Camo packs will be given out on a first-come, first-serve basis, while supplies last.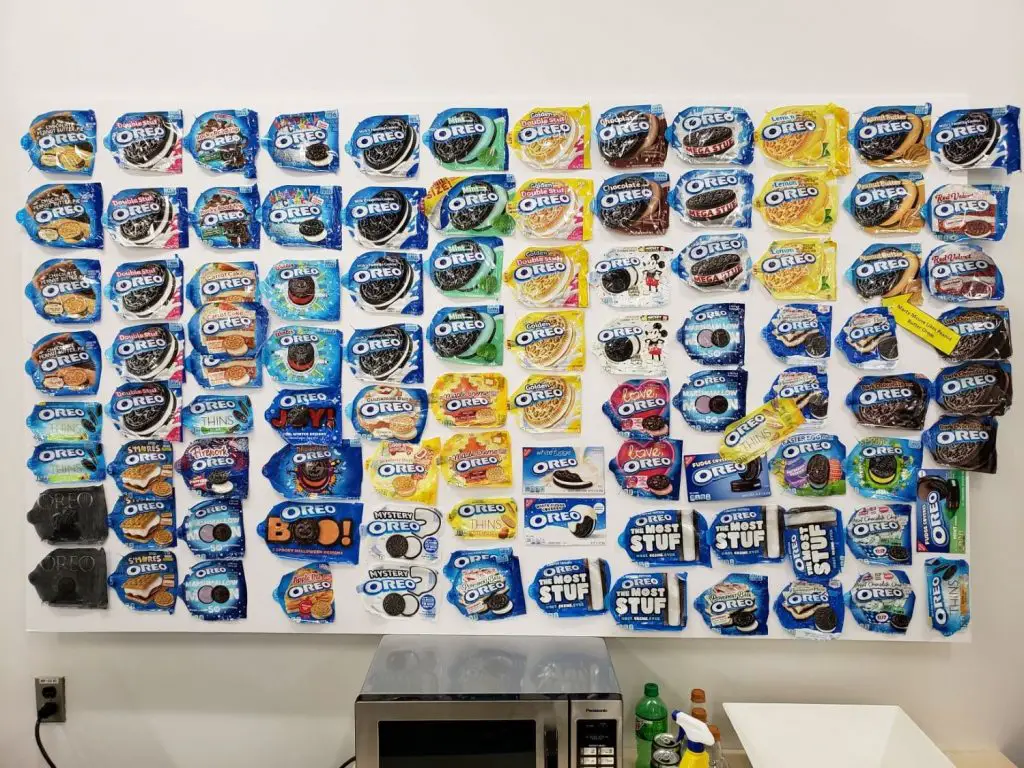 Even better, those that enter the contest will also have the chance to win $25,000 – more than enough to purchase a new Maverick. The Oreo Thins Protection Program contest runs now through July 23rd, so now is the time to start coming up with the most clever cookie hiding place imaginable!
We'll have more cool contests like this to share soon, so be sure and subscribe to Ford Authority for more Ford Maverick news and 24/7 Ford news coverage.