The initial batch of 2022 Ford Maverick pickups are set to enter production at the Ford Hermosillo Assembly plant next month. Therefore, it isn't too surprising to see early examples being tested with trailers hitched to them, as Ford Authority previously discussed. Another hot option is bound to be the 4-piece Window Air Deflector set, which will enable owners to keep their windows down even when it's raining. And based on these latest shots, they're going to look damn good while doing it, because the fitment on these babies is tighter than tight, if such a thing exists.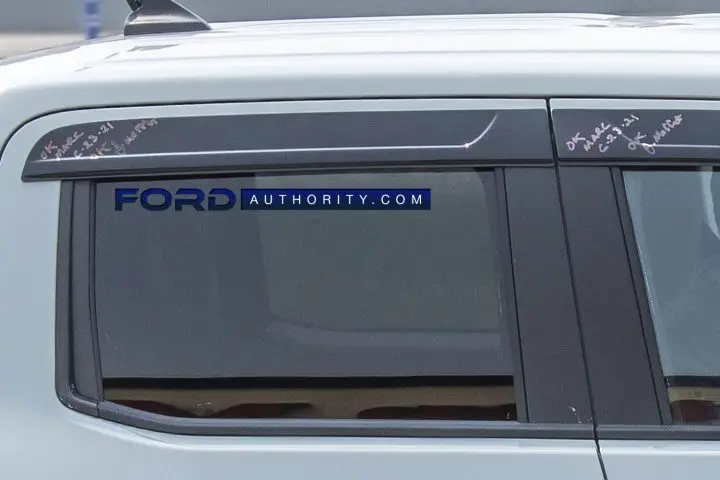 The 2022 Ford Maverick that got photographed is a Cactus Grey XL equipped with the Ford 2.0L EcoBoost I-4 and paired with all-wheel drive, but the 4-piece Window Air Deflector set is available on all models as a dealer-installed option for an extremely reasonable $120. While the option is listed on the official configurator, there is no corresponding picture for them, so this is the first time we're seeing them out in the wild. And this is quite the sighting too, because the fitment on these deflectors is very impressive. For the most part, aftermarket window deflectors, and even some stock ones, aren't able to hew this closely to the side doors.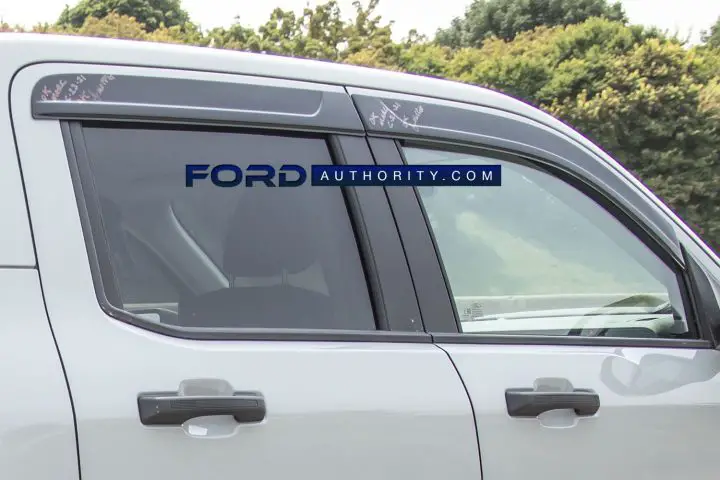 But as this picture demonstrates, these particular deflectors do just that, sticking out in minimal fashion. Aesthetic advantages aside, there are likely some real aerodynamic advantages to the design, as sloppily designed deflectors no doubt increase vehicular drag, which in turn reduces fuel economy. Given the the standard Ford 2.5L I-4 Atkinson Cycle hybrid powertrain's focus on efficiency, it appears that Ford didn't want that situation to surface with the 2022 Ford Maverick.
We'll have much more on the Maverick soon, so subscribe to Ford Authority for the latest Ford Maverick news and ongoing Ford News coverage.