Few individuals in automotive history (particularly Ford history) are as beloved or important as Carroll Shelby. The legendary driver, designer, and entrepreneur was responsible for a number of historic vehicles and racing wins over the years prior to his passing back in 2012. Regardless, Blue Oval fans continue to celebrate Shelby's legacy to this day, via everything from street names to spirits. Now, that list has expanded to include Carroll Shelby bobbleheads, too.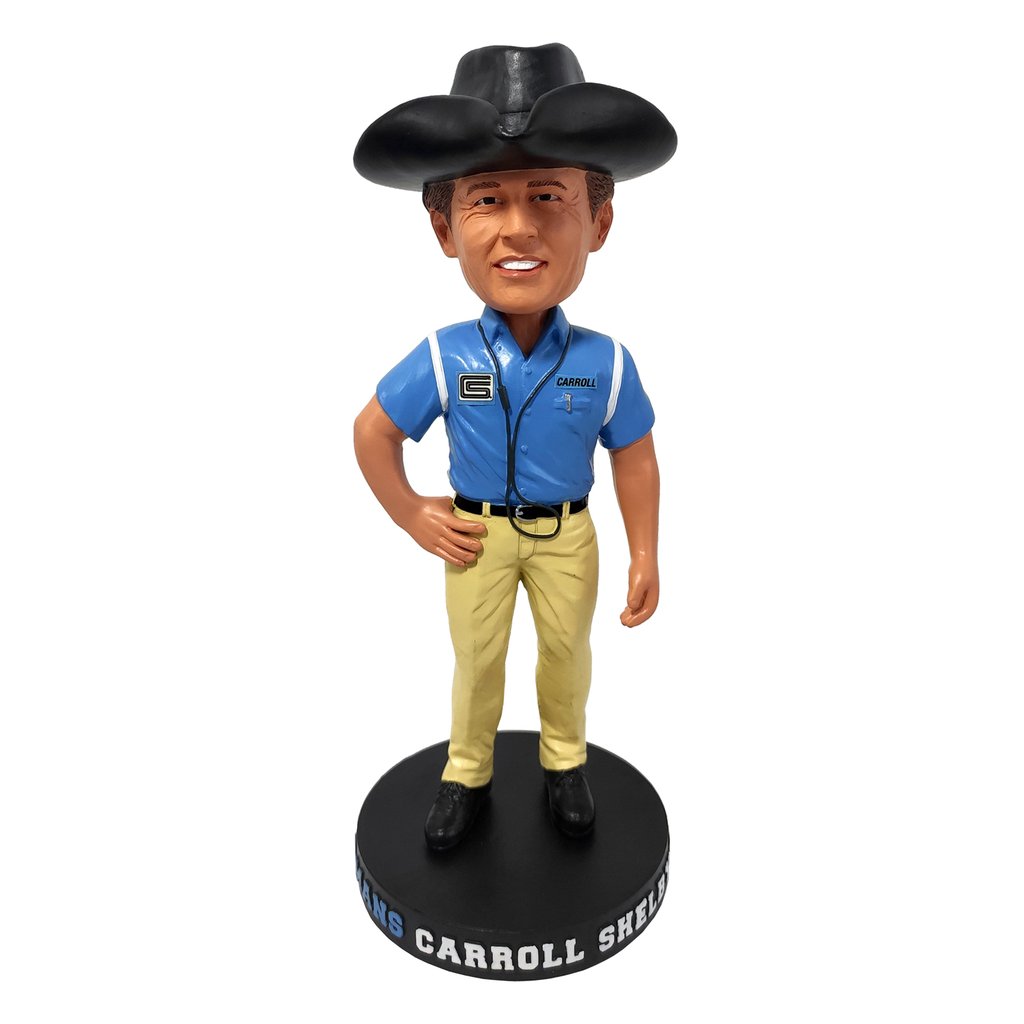 The officially licensed Carroll Shelby bobbleheads are currently available to pre-order via Bobble Boss – one of the world's largest manufacturers of collectible bobbleheads. Each is hand-sculpted and hand-painted, depicting a young Shelby wearing his signature cowboy hat and logo'd shirt. Each bobblehead is individually numbered, with just 1,969 pieces planned for production, making this a surefire collectible.
The bobbleheads come packaged in a collector box as well, all for the price of $49.99. We imagine that most who buy one won't take it out of the package, but this likeness of Shelby would obviously look good sitting on any car fanatic's mantle or shelf, which is probably already adorned with some Shelby-related collectibles, whether they be model cars or various other goods.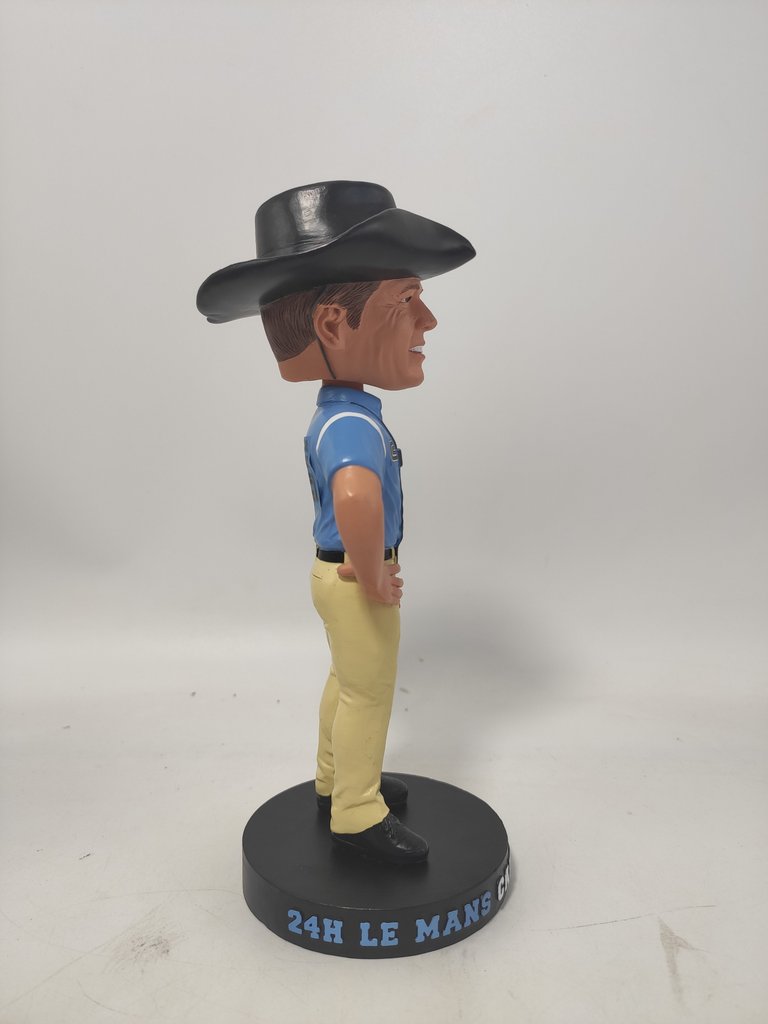 Carroll Shelby resonates with automotive enthusiasts because he too was an enthusiast, from a very young age. After serving as a pilot in World War II, Shelby went on to pursue a career in motorsports, and he was even awarded "Driver of the Year" by Sports Illustrated two times. Shelby won the 24 Hours of Le Mans in 1959, but ultimately, heart problems forced him to the sidelines the very next year.
That early retirement from driving actually turned out to be a good thing for the automotive world, as Shelby went on to do great things, whether it was creating the Shelby Cobra, working with Ford to build some iconic Ford Mustang models, and rack up a number of historic wins on the track. Now, fans can be reminded of these many accomplishments every time they glance over at this bobblehead, too.
We'll have more cool collectibles to share soon, so be sure and subscribe to Ford Authority for ongoing Ford news coverage.