Women play a big role in the assembly of the Ford Mustang Mach-E at the Ford Cuautitlan Assembly Plant, so it only makes sense that FoMoCo would want to use that same vehicle to honor the sacrifices a group of volunteer female pilots made for their country during World War II. And that's precisely what it's done with this new, custom 2021 Ford Mustang Mach-E, which will be auctioned off at the 2021 Experimental Aircraft Association (EAA) AirVenture air show in Oshkosh, Wisconsin this coming Thursday.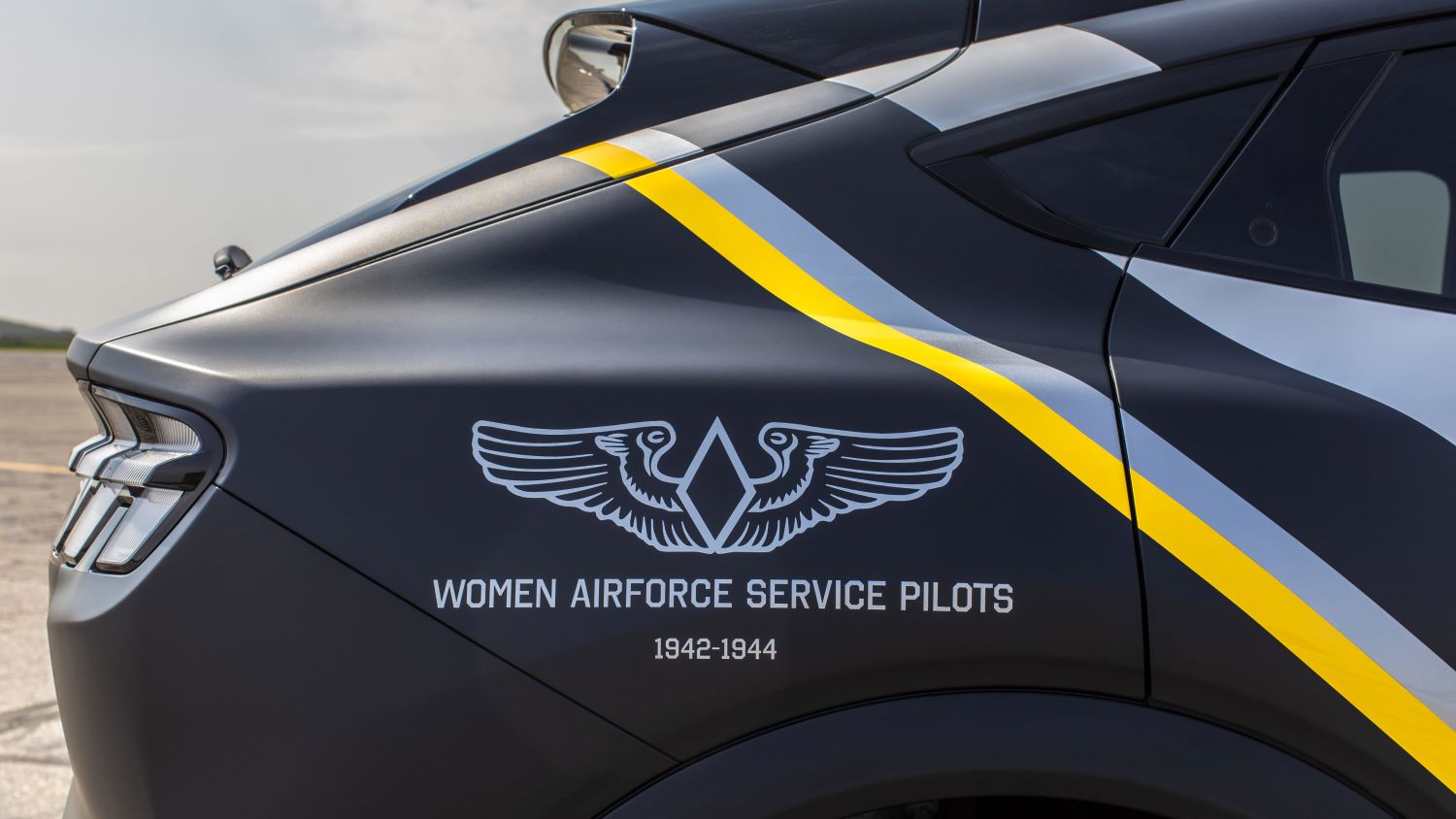 Ford has a long history of creating and auctioning off custom Ford Mustang models at the EAA show each year, including the P-51 inspired "Old Crow" and Vaughn Gittin Jr.'s Eagle Squadron Mustang GT. Now, this one-off, custom 2021 Ford Mustang Mach-E carries on that tradition by paying homage to the volunteer female pilots of World War II who sacrificed their lives for their country.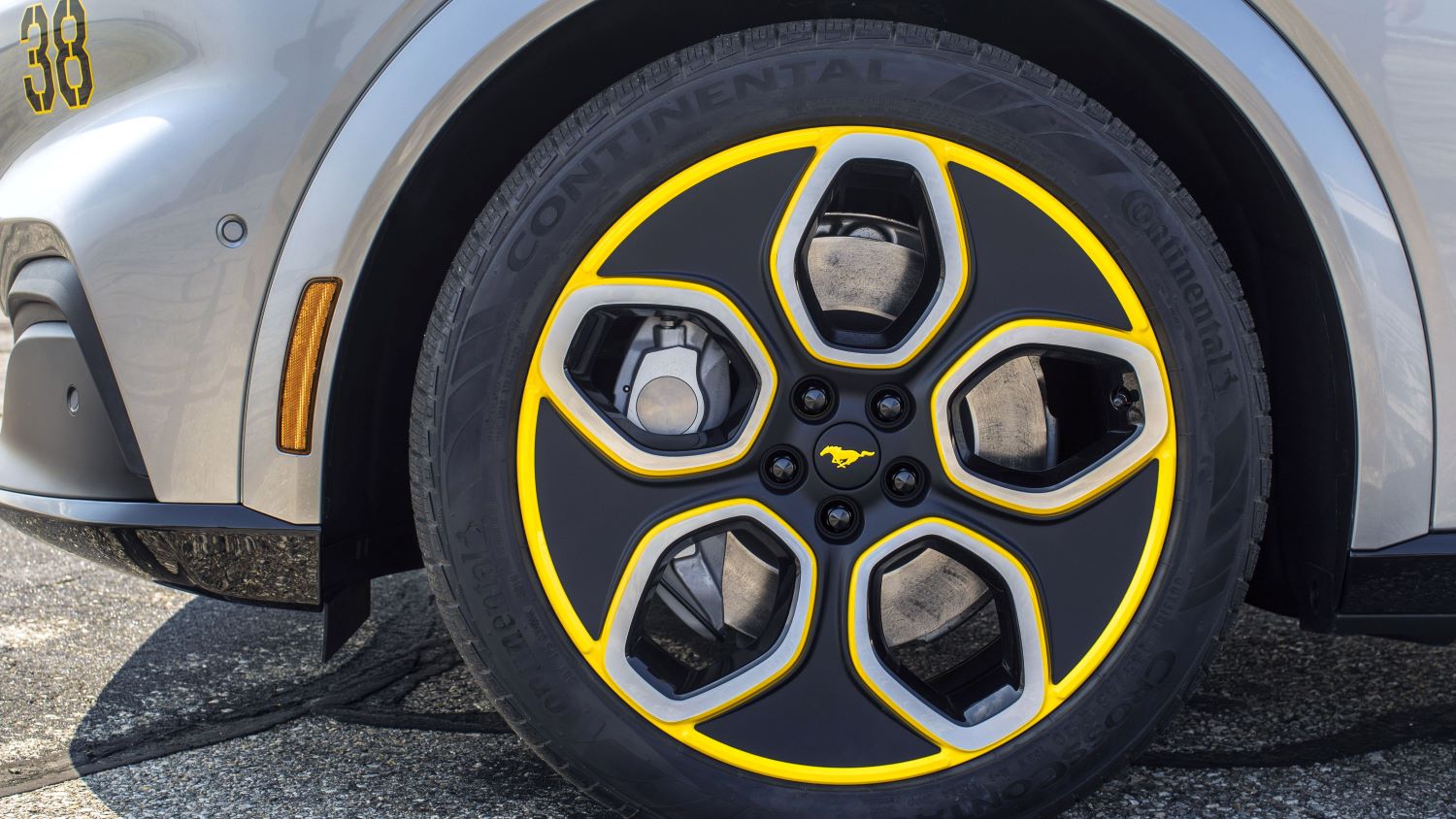 The Women Airforce Service Pilots flew more than 60 million miles in World War II, transporting planes to U.S. Army bases located all over the world. In total, 38 died while performing their duties. Despite this, the volunteers weren't recognized as active military personnel until 1977, when they were granted retroactive military status.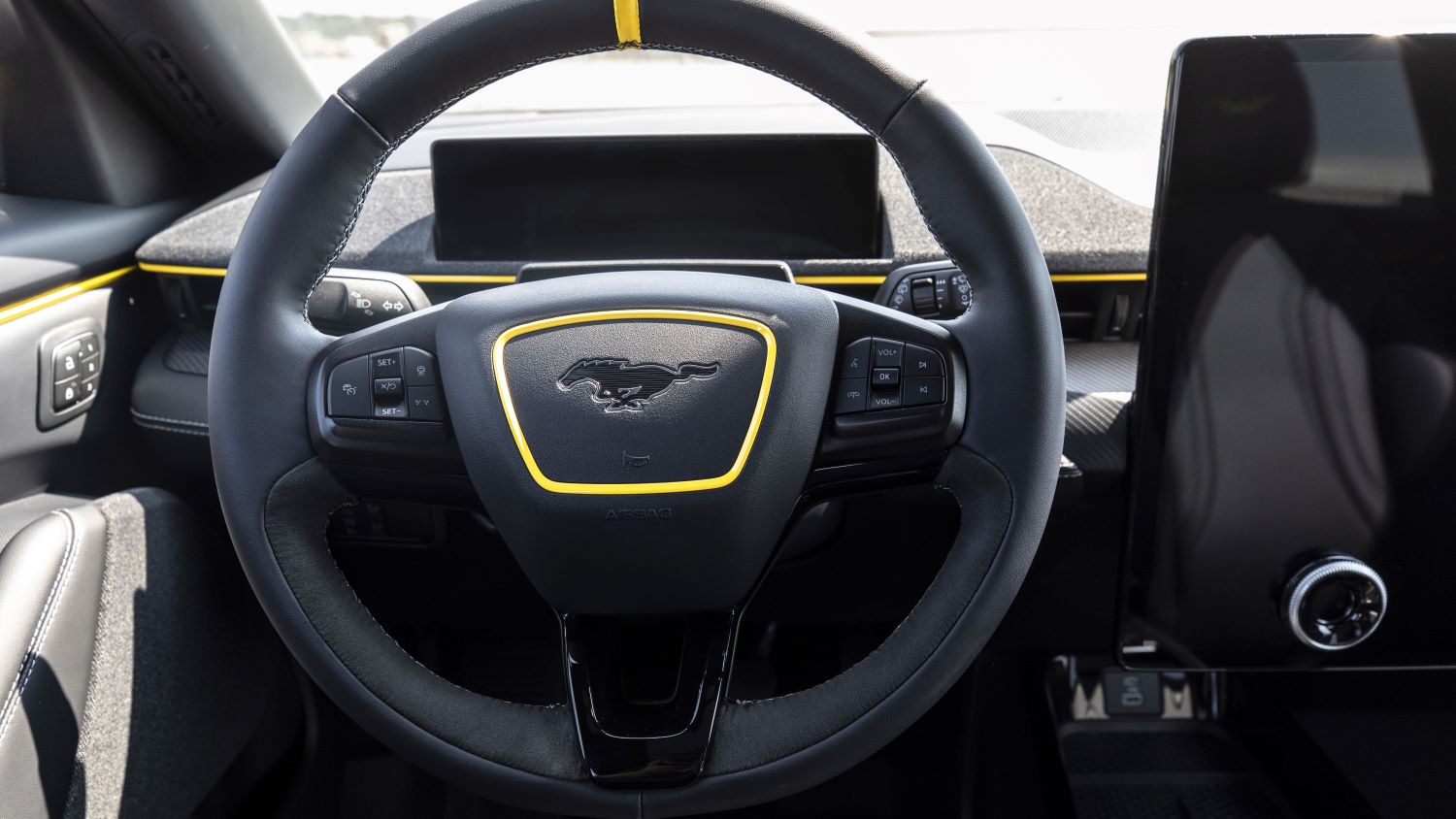 "It was hard not to get a little teary-eyed as we put the finishing touches on this vehicle," said Kristen Keenan, a Ford designer who worked on the project. "I have never worked on a memorial project before. Commemorating this group of women through the vehicle design was an honor."
This Mach-E features a custom paint job with badging inspired by the planes the Women Airforce Service Pilots flew, including the U.S. Army Airforce Star on both sides, the wings logo on hood and fender, and the number 38 on the front fascia, rear bumper, and inside the cabin, which honors the 38 volunteers who perished.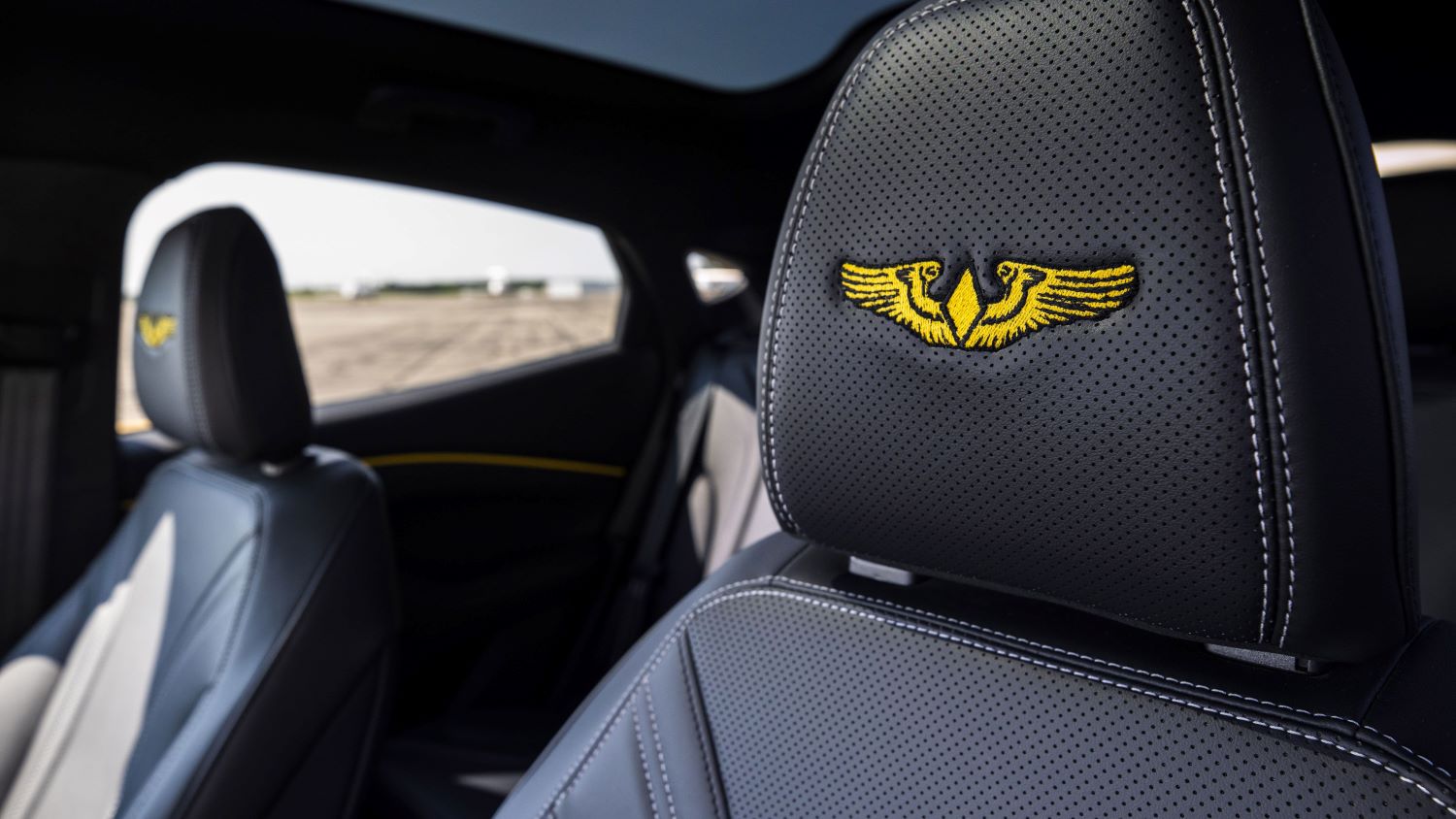 Proceeds from the sale of this special Mach-E will go to EAA's efforts to assist underserved youth and young women in obtaining jobs in the aviation industry. The vehicle is also the very first EV Ford has donated for those efforts, which have thus far spanned 12 vehicles that have raked in $4 million at auction.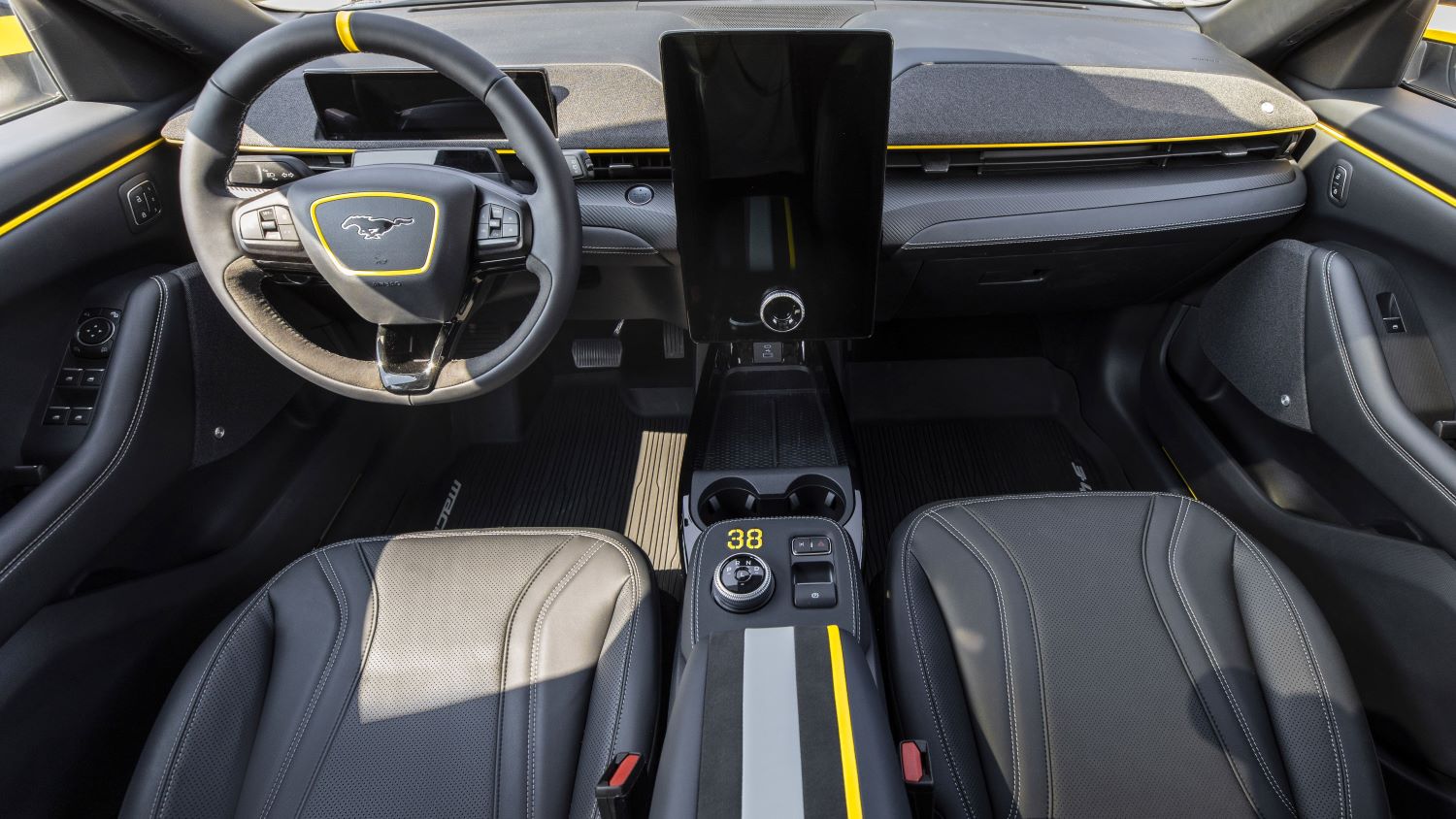 "Ford is helping build the next generation of aviation through their support of EAA, AirVenture, and The Gathering," said Jack J. Pelton, EAA CEO and Chairman of the Board. "This project not only will be a highlight of The Gathering, its impact will help EAA reach young adults who are pursuing their own dreams of flight."
We'll have more on Ford's charitable efforts soon, so be sure and subscribe to Ford Authority for more Mustang Mach-E news and ongoing Ford news coverage.