If there's one thing truck owners are always seeking, it's more utility from their rides. Luckily, the aftermarket provides just that in a number of clever ways capable of making space to store things where it didn't exist before. Case in point – this new adjustable rack system from Fab Fours, makers and sellers of all sorts of off-road-focused pickup parts.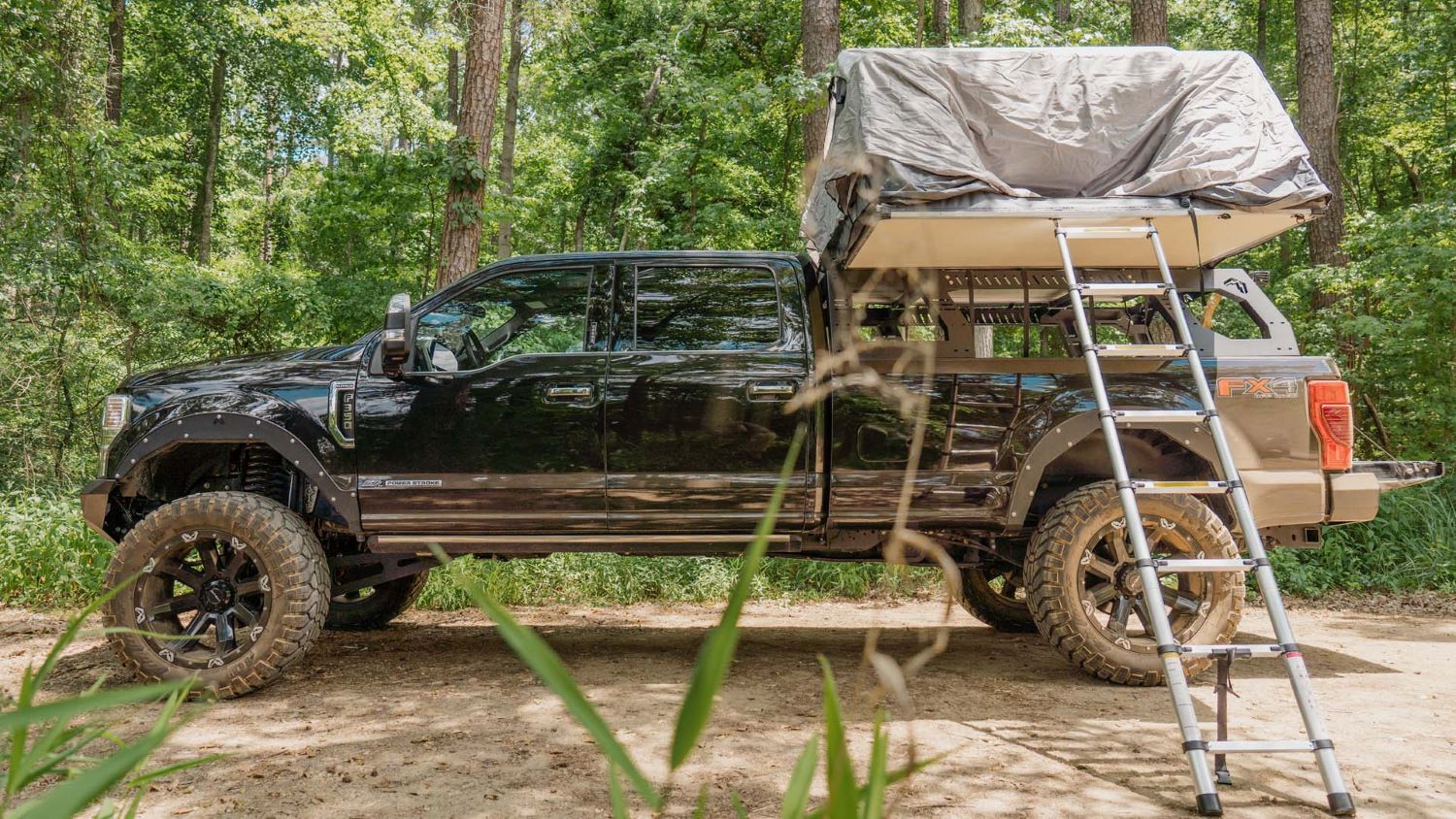 The new A.R.S., as it's otherwise known, fits Ford trucks (and those other brands as well), is made from beefy 11 gauge steel, and tips the scales at around 200 pounds. The rack system is quite strong as well, capable of carrying up to 700 pounds of static weight and 300 pounds of dynamic weight. The craftsmanship here appears to be quite impressive as well, and it doesn't hurt that the A.R.S. looks pretty cool, too.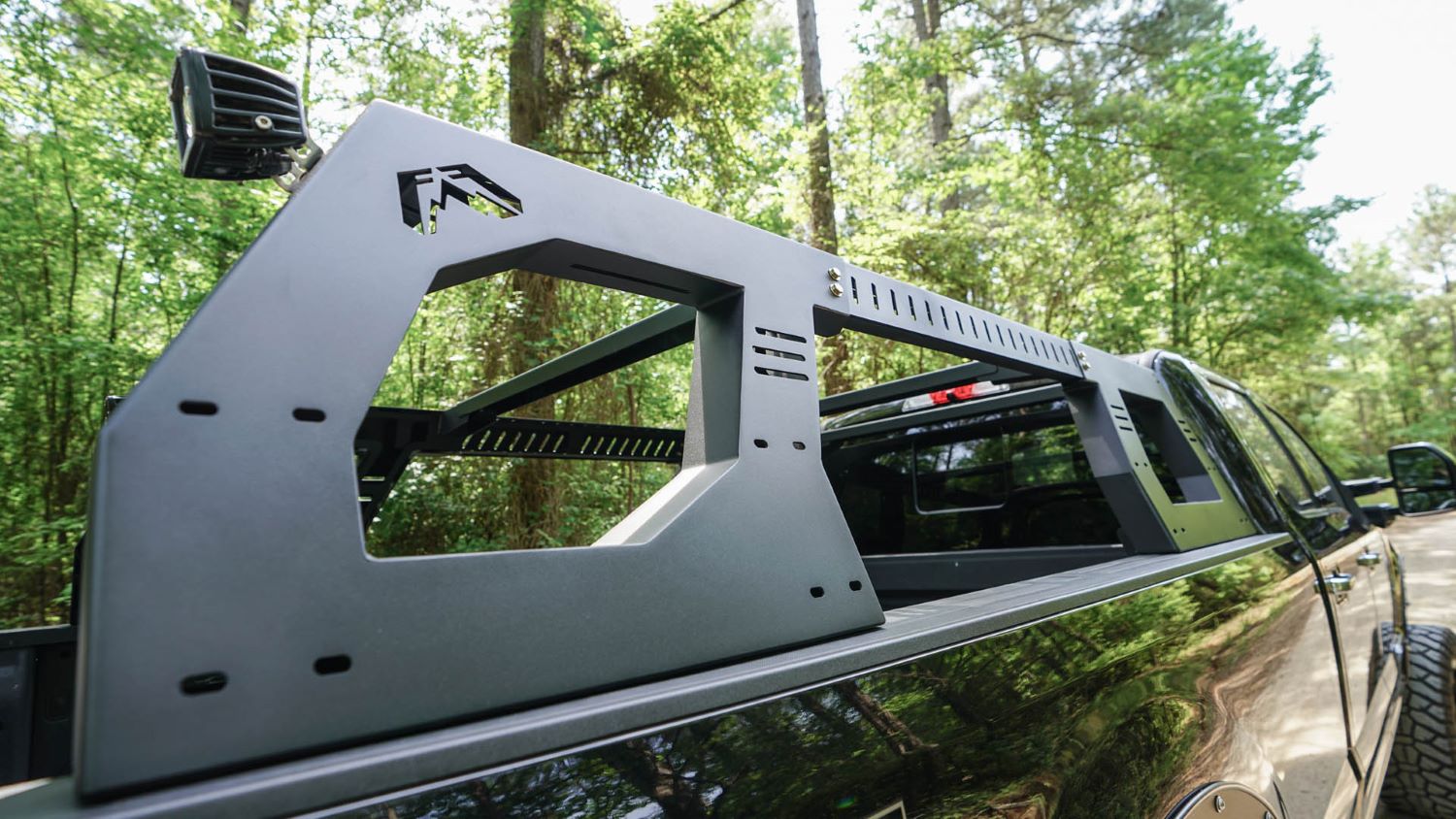 The rack offers up a myriad number of mounting and tie-down points, giving owners a flexible way to carry extra gear. It also comes with four mounting points for LED light pods, which should make it popular with off-roaders, as well as four different step locations for easy roof access and walkaround capability. The rack can be bolted on or secured via hooks and is finished in Fab Fours stage 2 black powder coating for durability.
But perhaps the best thing about Fab Fours A.R.S. is the fact that it doesn't interfere with bed space, save for anything that might protrude in to where the bars are located. Otherwise, this system seems like a nice way to add a ton of extra utility to any Ford truck with a rack that looks pretty cool as well, all for an MSRP of $1,760.
We'll have more cool parts and accessories to share soon, so be sure and subscribe to Ford Authority for ongoing Ford news coverage.