With the Ford Maverick's much anticipated rebirth as a compact unibody pickup for the 2022 model year, it's a good bet that we'll see an off-road variant at some point in the future. In fact, Ford Authority recently reported that a rugged Maverick is being planned. Given the success of the Ford F-150 Raptor and Ranger Raptor, we couldn't help but wonder what a Maverick Raptor would look like.
Let's get one thing out of the way before we go on: as of this writing, a Maverick model with that particular name is not in the works at FoMoCo as far as we know. That said, it's fun to imagine some of the Raptor design details applied to the new truck, so we drew it up.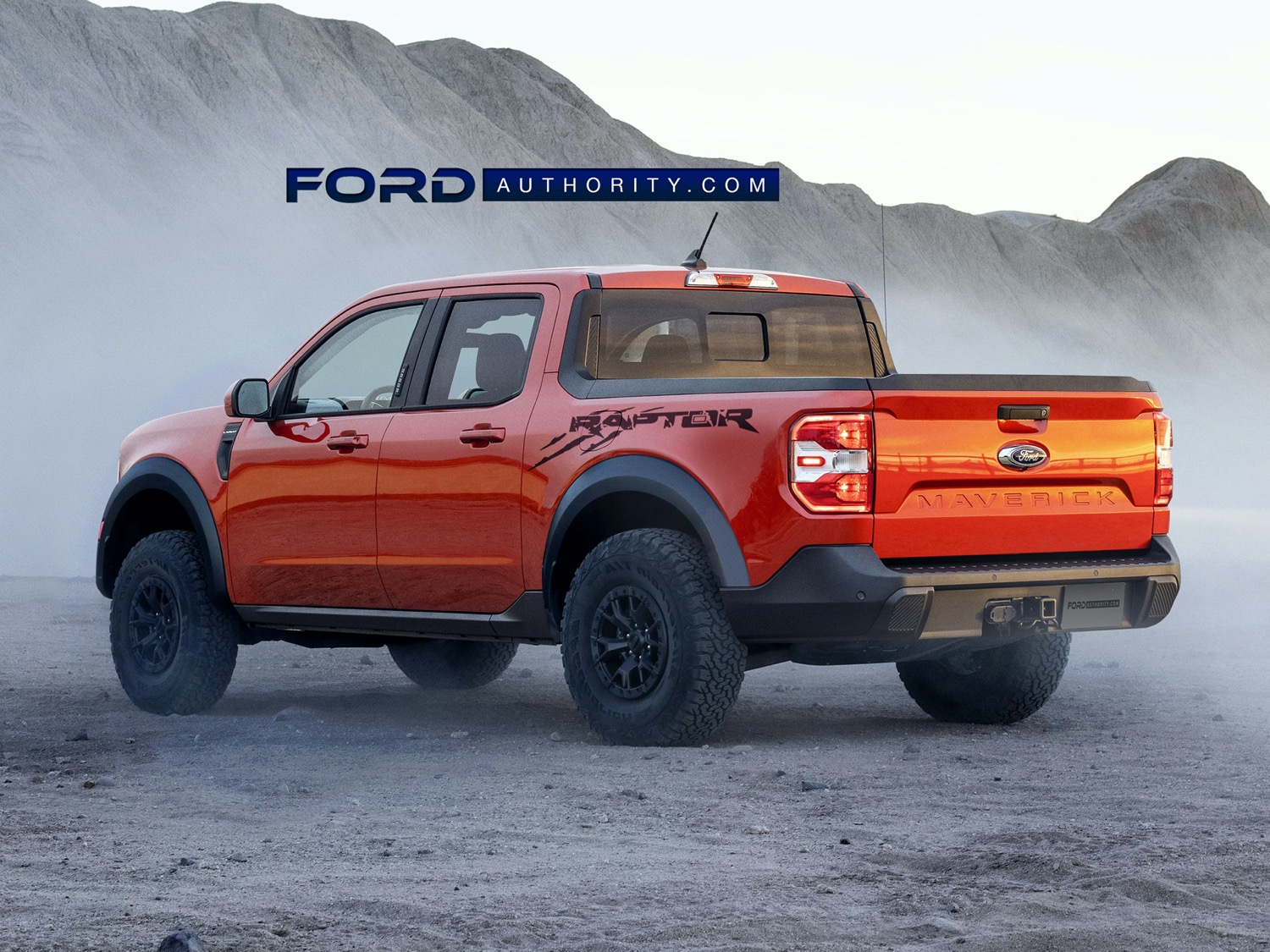 From a styling standpoint, one of the most prominent, and often imitated, visuals on the Raptor is the bold FORD lettering across the grille, which takes the place of The Blue Oval badge. In that spirit, we made sure to include that detail in our hypothetical Maverick Raptor rendering, complemented by a high-clearance front fascia treatment that integrates a prominent and functional skid plate underneath.
A set of fog lamps and relocated side markers round out the front end, leading to the side of the truck and rugged black plastic fenders, as opposed to the body-colored panels on the standard Ford Maverick.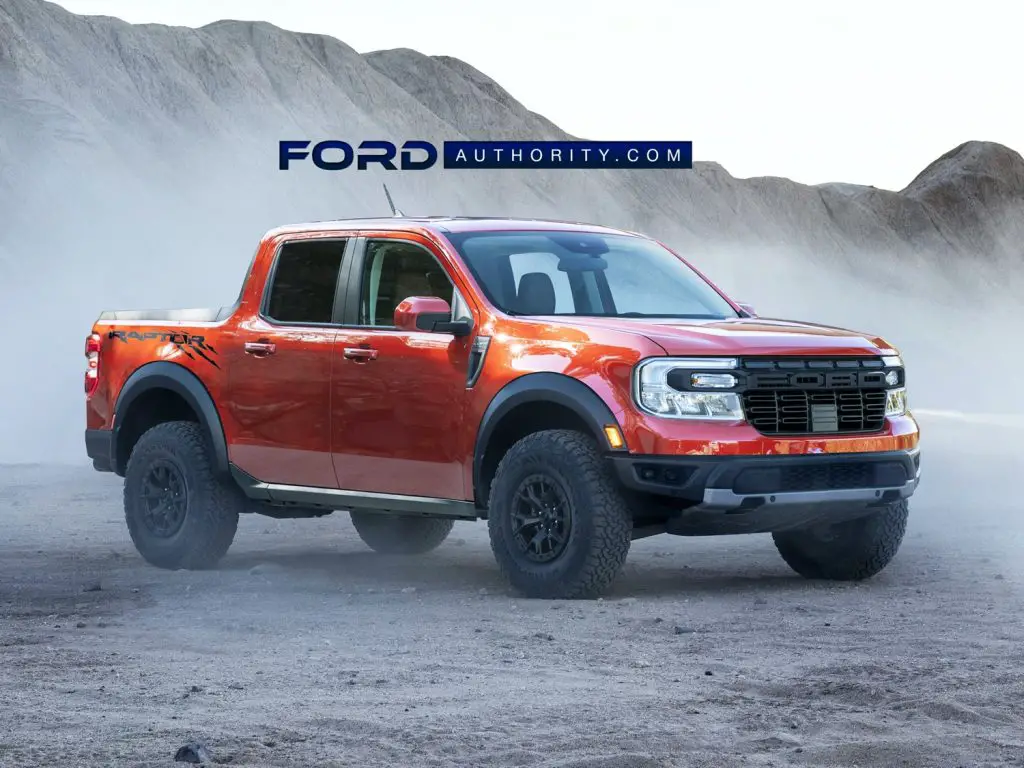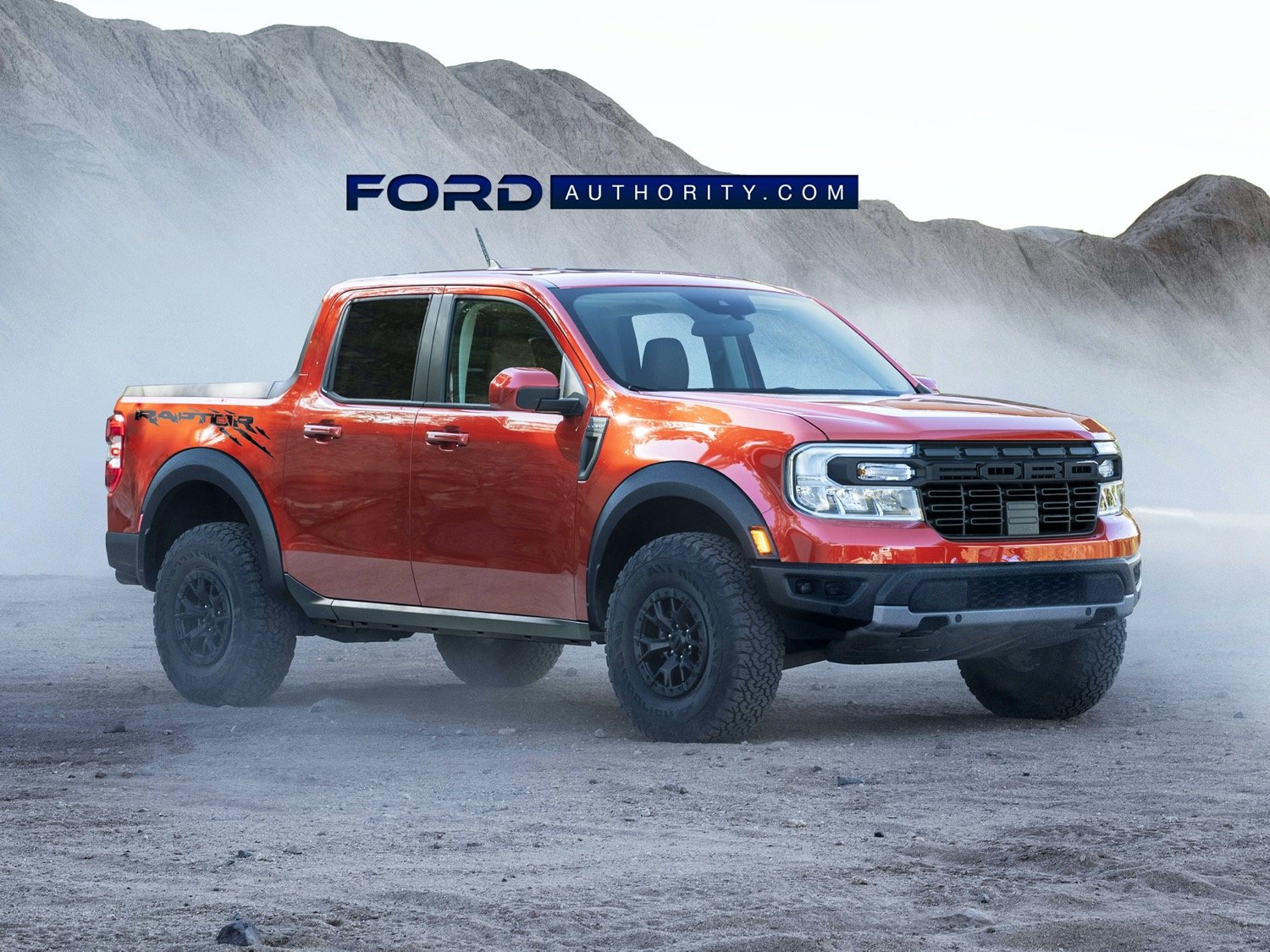 Another key element in the Raptor formula that we integrated into our rendering is a massive wheel and tire package, made possible by increased ground clearance from taller and more robust off-road suspension. And a Maverick Raptor would almost certainly include special graphics, so we applied some of those to the bed sides of our theoretical truck as well. Below the tailgate, a rear bumper with improved ground clearance helps improve the approach and departure angles needed for serious off-roading.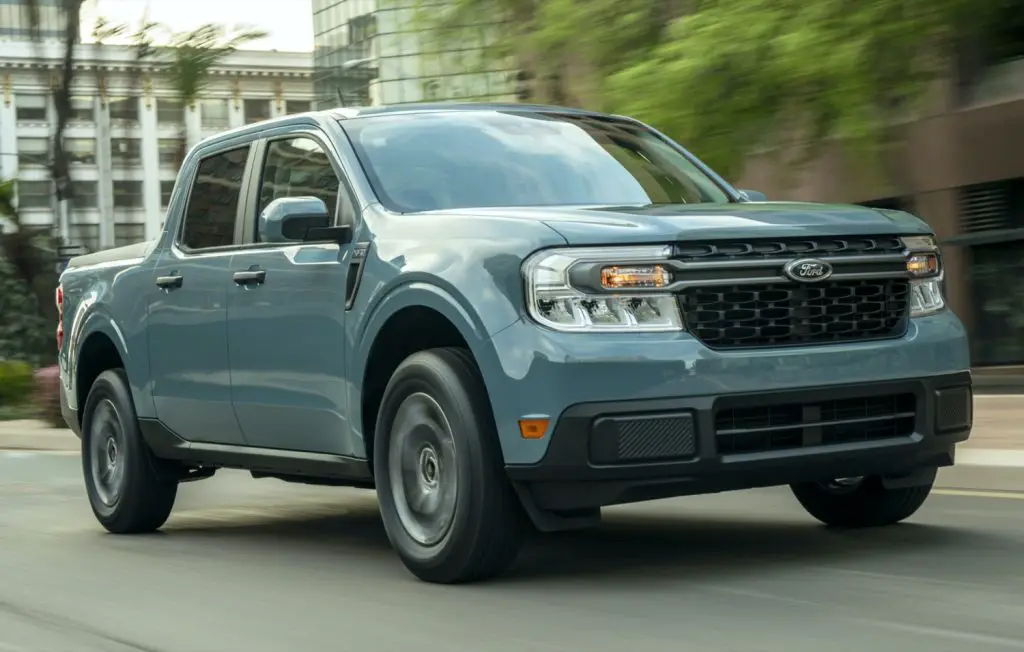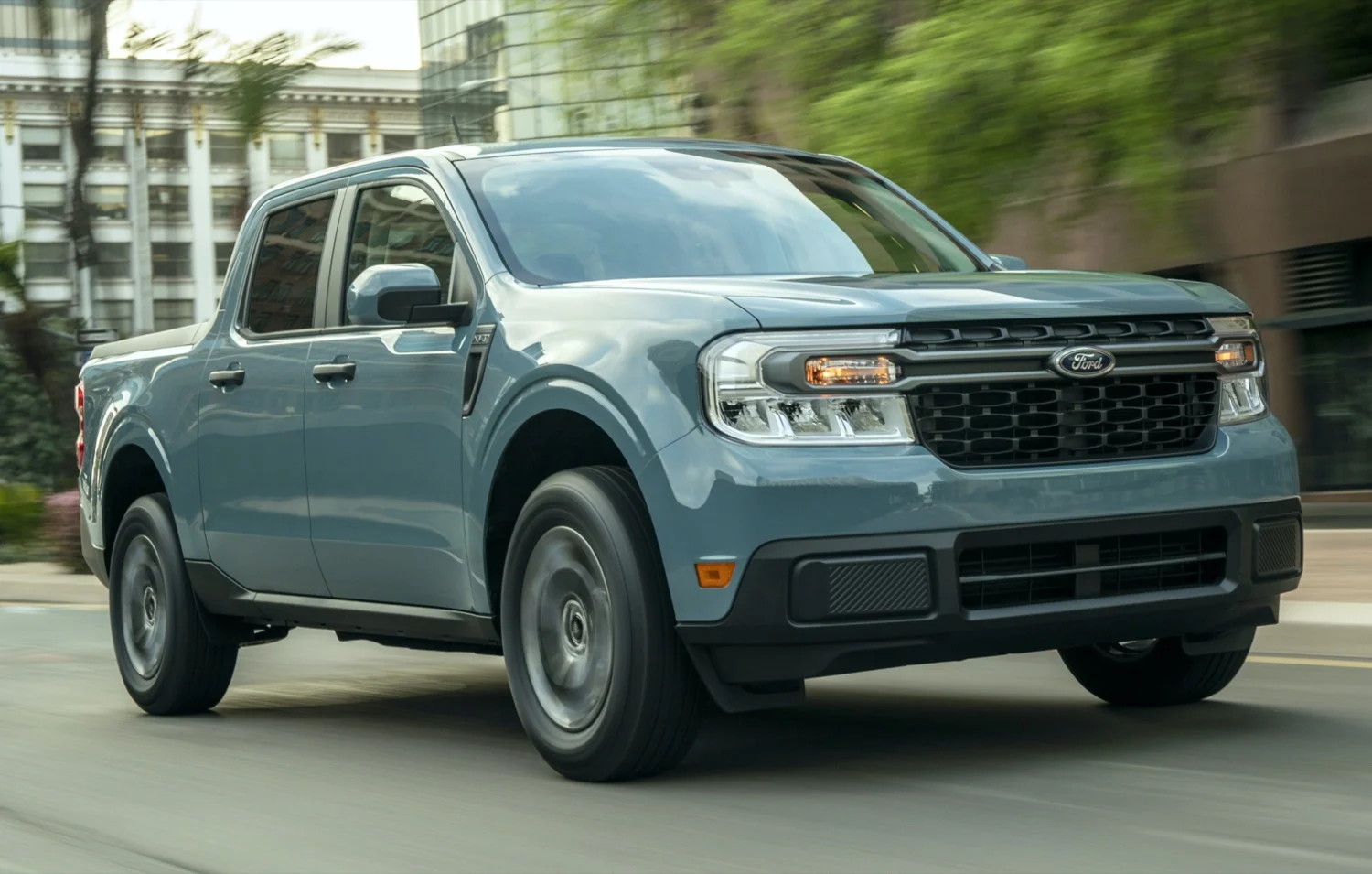 We dream of our hypothetical Maverick Raptor being powered by the very capable Ford 2.3L EcoBoost I-4 engine. In the Ford Mustang EcoBoost, the boosted four-pot makes a very healthy 310 horsepower and 350 pound-feet of torque. That's a notable improvement over the 250 horses and 277 pound-feet of twist made by the Ford 2.0L EcoBoost I-4, which will serve as the range-topping engine in the current Maverick lineup. A carefully-tuned exhaust system could help the puppy sound mean in the process.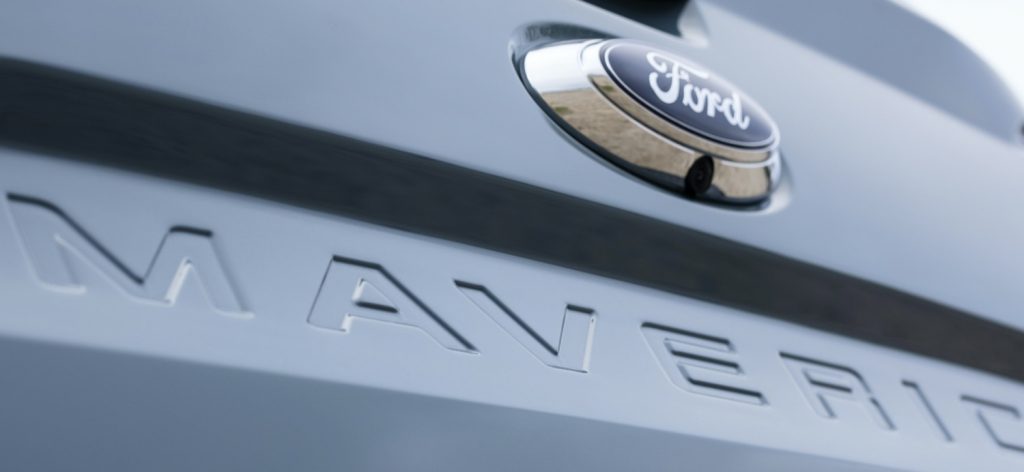 Ford's 8-speed automatic transmission would do shifting duty, sending power to the ground via a high-performance all-wheel-drive system with various drive and terrain modes.
Would you like to see a Ford Maverick Raptor? Vote in the poll and sound off in the comments section below.