Ford has filed a flurry of interesting patents in recent years, including a host of autonomous vehicle filings, one that aims to bring advertisements to infotainment screens, and another that addresses EV range anxiety with a bed-mounted range-extending generator for the Ford F-150. Now, Ford is looking to tackle the latter issue once again with a rather intriguing patent outlining a flat tow EV charging method.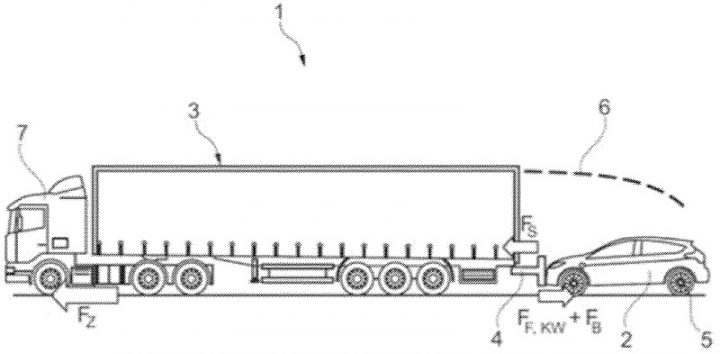 The patent, which was originally filed in December of 2020 and published earlier this month, outlines a flat tow EV charging method that uses a semi-truck or other large vehicle to charge the EV being towed behind it. "The towing vehicle can be for example a transporter, a heavy goods vehicle, a road train, a semitrailer or the like, for example, but it can also be a passenger car having appropriate performance features," the patent reads.
As for how this might work, exactly, Ford outlines a number of possibilities. The automaker notes that Bluetooth or WiFi could be used to allow the two vehicles to communicate with each other, or to link up as both are traveling down the road. The EV being towed could be charged using under certain conditions as well, such as when regenerative braking is used to generate energy. Load could be adjusted on the fly, using a variety of onboard sensors as well.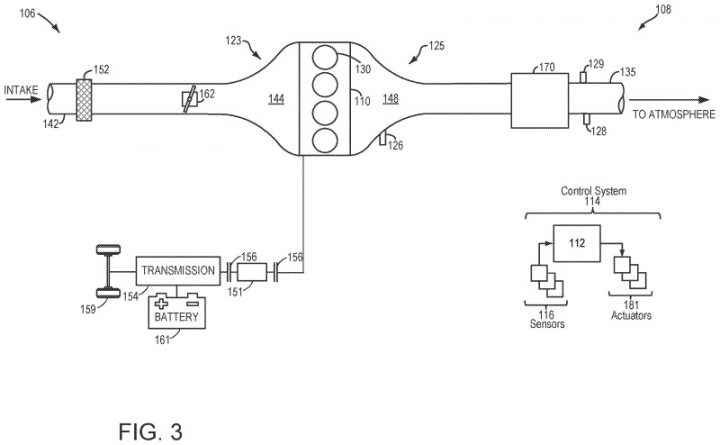 According to the patent, the driver of the EV could request a tow/charge via the vehicle's infotainment system, mobile device, tablet, or computer, which is an interesting mobile alternative to stopping at a charging station. Regardless, whether or not we'll actually see EVs being charged by semi-trucks at any point in the future, well, that remains to be seen.
We'll have more Ford patent news to share soon, so be sure and subscribe to Ford Authority for non-stop Ford news coverage.
H/T: The Drive