Ford Motor Company has filed to trademark Skyline with the United States Patent and Trademark Office, Ford Authority has learned.
Filed on July 12th, 2021 and assigned serial number 90823372, the application contains the goods and services description of "Motor land vehicles, namely, SUVs, trucks and automobiles."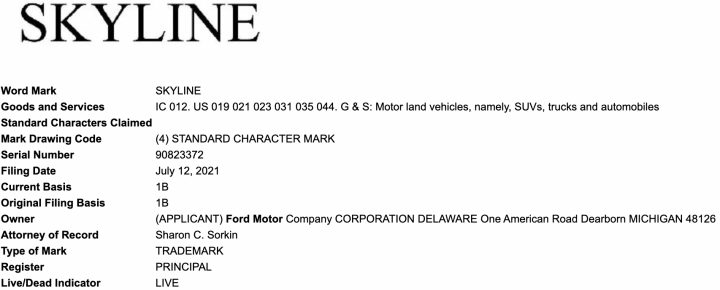 The Ford Authority Take
This is quite an interesting development that we don't quite know what to make of as of this writing. On the one hand, the Skyline name is (famously?) used by Nissan Motor Company for a luxury sedan sold in Japan. That sedan is sold in most other markets, including the U.S., as the Infiniti Q50. To that end, we have to wonder how Ford plans to get around any of the intellectual property hurdles associated with Nissan's rights.
It's worth noting that Ford does have a history with a variant of the Skyline name – Skyliner. The Blue Oval used the Skyliner moniker on four production automobiles as well as a concept in the 1950s. Specifically, we can recall the Ford Crestline Skyliner produced for the 1954 model year, followed by the Ford Fairlane Crown Victoria Skyliner for the 1955 and 1956 model years. There was also the Ford Fairlane 500 Skyliner, produced for 1957, 1958 and 1959 model years. It was bookended with the Ford Galaxie Skyliner for the 1959 model year.
The most recent use of the Skyliner name was on a 2014 concept of the Transit van. The Ford Transit Skyliner concept, as it was officially called, was based on the 2015 Ford Transit 350 passenger van and described by FoMoCo as a "private jet on wheels."
It's currently unclear what plans Ford has for the Skyline name, and whether the trademark application outlined here will even reach the point of being successfully registered. But Ford Skyline has a certain ring to it, as does Lincoln Skyline.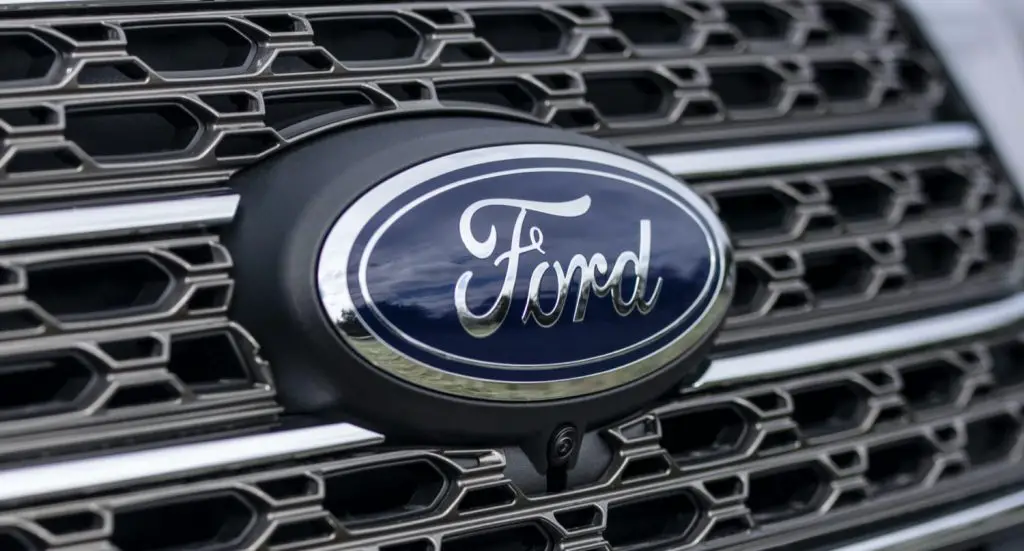 We'll keep our ears to the ground on everything related to the Ford Skyline trademark application and report back as soon as we know more. Until then, we invite you to subscribe to Ford Authority for the latest Ford trademark news, Ford business news as well as obsessive Ford news coverage.