YouTuber Ford Tech Makuloco has put out a number of helpful videos recently, including one outlining a common rearview camera problem with select Ford Explorer models and another showing us how to easily fix a Ford F-150 coolant leak. Now, he's put out a new video that dives into a Jasper remanufactured Ford 5.4L Triton V8 that made it 98,000 miles before it failed in dramatic fashion.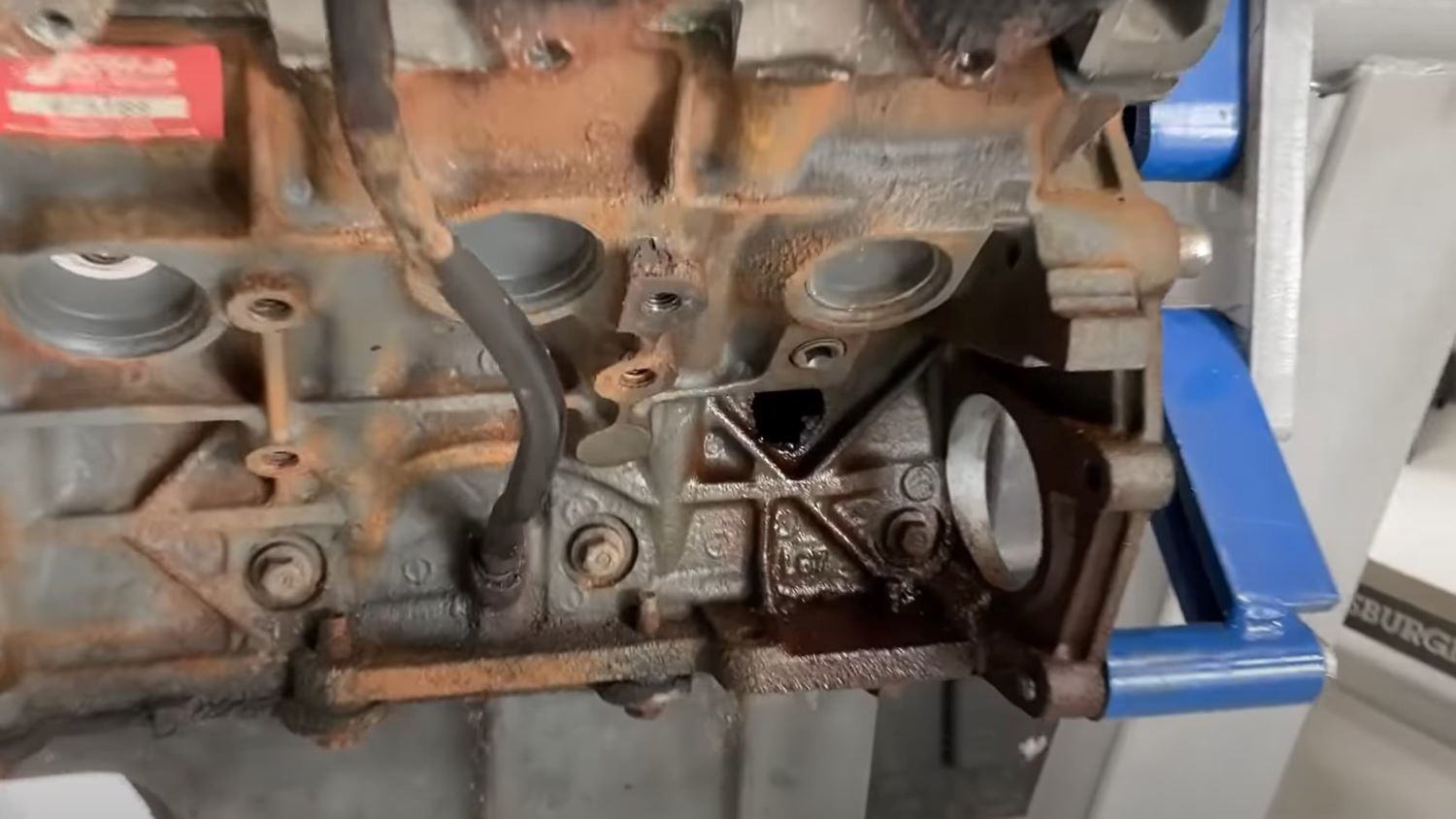 The technician first pulls off the valve covers to get a closer look at why this Jasper remanufactured Ford 5.4L exploded and points out that the engine has been well cared for by its owner, who completed synthetic oil changes on a regular basis. Regardless, we can clearly see from the outside that one of the connecting rods blew a sizeable hole in the block.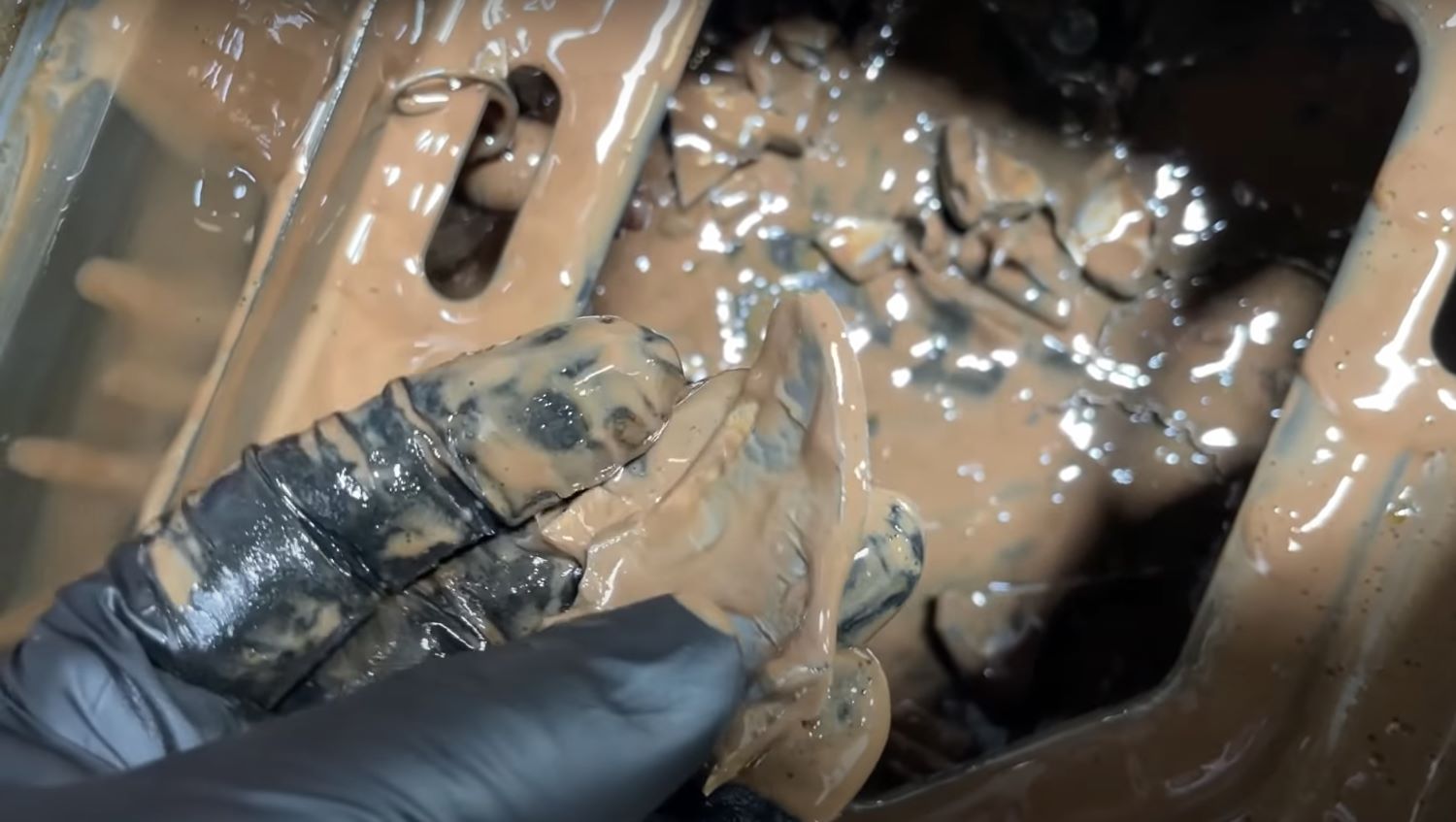 Makuloco first points out a sure sign of a poor engine rebuilder, which is a set of super dirty valve covers. Clearly, no one took the time to clean the inside of the valve covers – only the outside, as there's still buildup present from before the engine was rebuilt. By contrast, the inside of the engine looks very clean, which means that it's been well taken care of by the owner.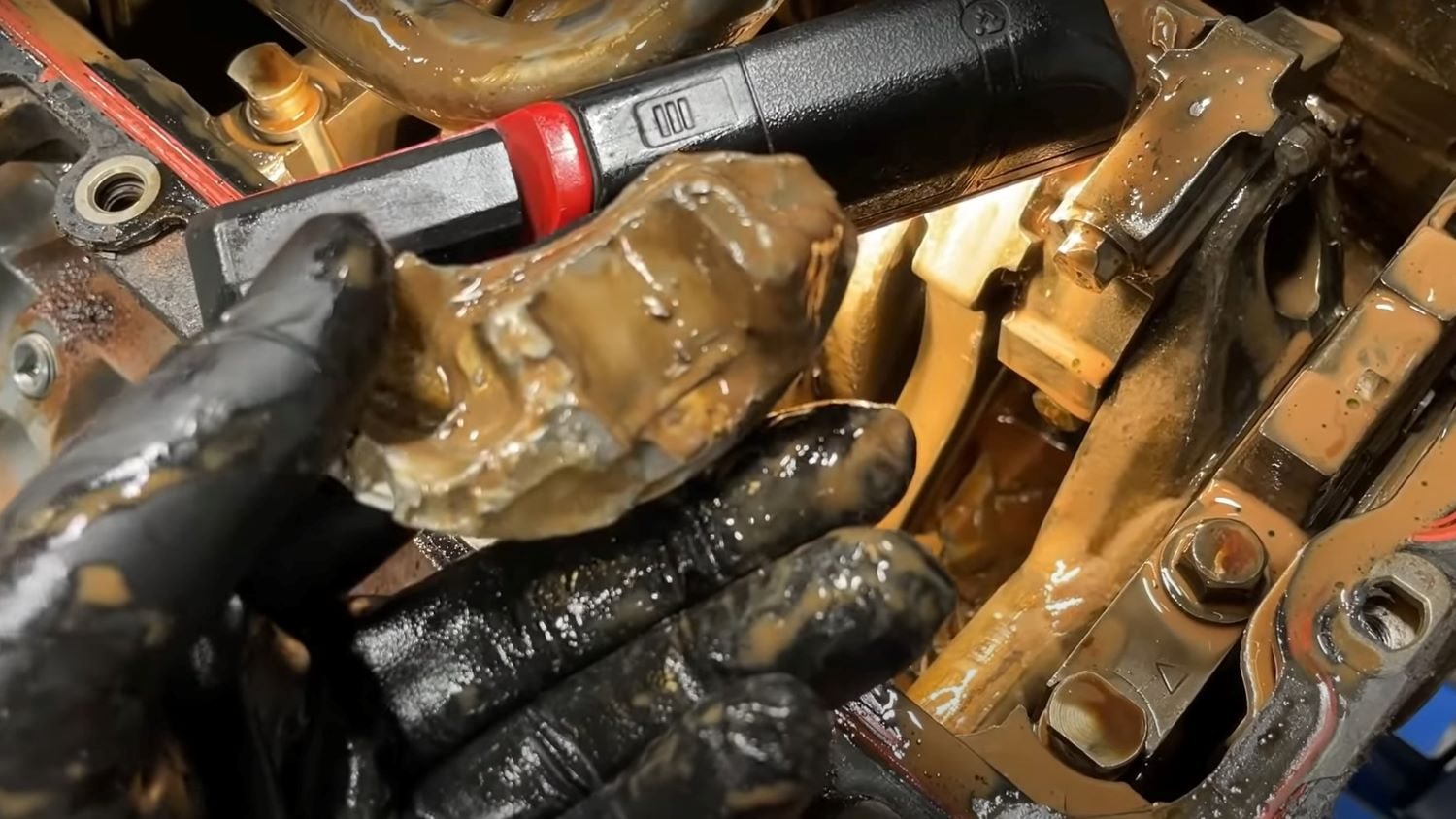 There are other causes for alarm as well, including the presence of knockoff cam phasers. Our tech notes that the bottom end exploded simply because "it wasn't built right," as the top end looks to be in great shape. Upon closer inspection, he notices that one of the valve stems is missing, then comes across a host of broken bits including pieces of a piston skirt, the top of a piston, and a compression ring.
From what he can gather, our technician notes that both cylinders seven and eight let loose, their pistons and rods smashing against the heads and shattering into tiny pieces. It isn't immediately clear how this happened, but the massively destructive scene is clearly a great reminder to stick with reputable builders when seeking out remanufactured engines.
We'll have more interesting videos like this to share soon, so be sure and subscribe to Ford Authority for continuous Ford news coverage.