It's no secret that the 2021 Ford Bronco was designed specifically to compete against the current off-road SUV segment stalwart, the Jeep Wrangler. Since the sixth-gen Ford Bronco was revealed last summer, Jeep has worked to reassure dealers that the Wrangler can compete with the new Bronco, and the automaker has launched two models that offer something the Bronco doesn't, at least yet – the plug-in hybrid Wrangler 4xe and V8-powered Wrangler Rubicon 392, as well as the Sasquatch-fighting Wrangler Xtreme Recon package. Now, a few weeks after Land Rover's CEO welcomed the Bronco to the off-road SUV segment, Jeep CEO Christian Meunier is doing the same.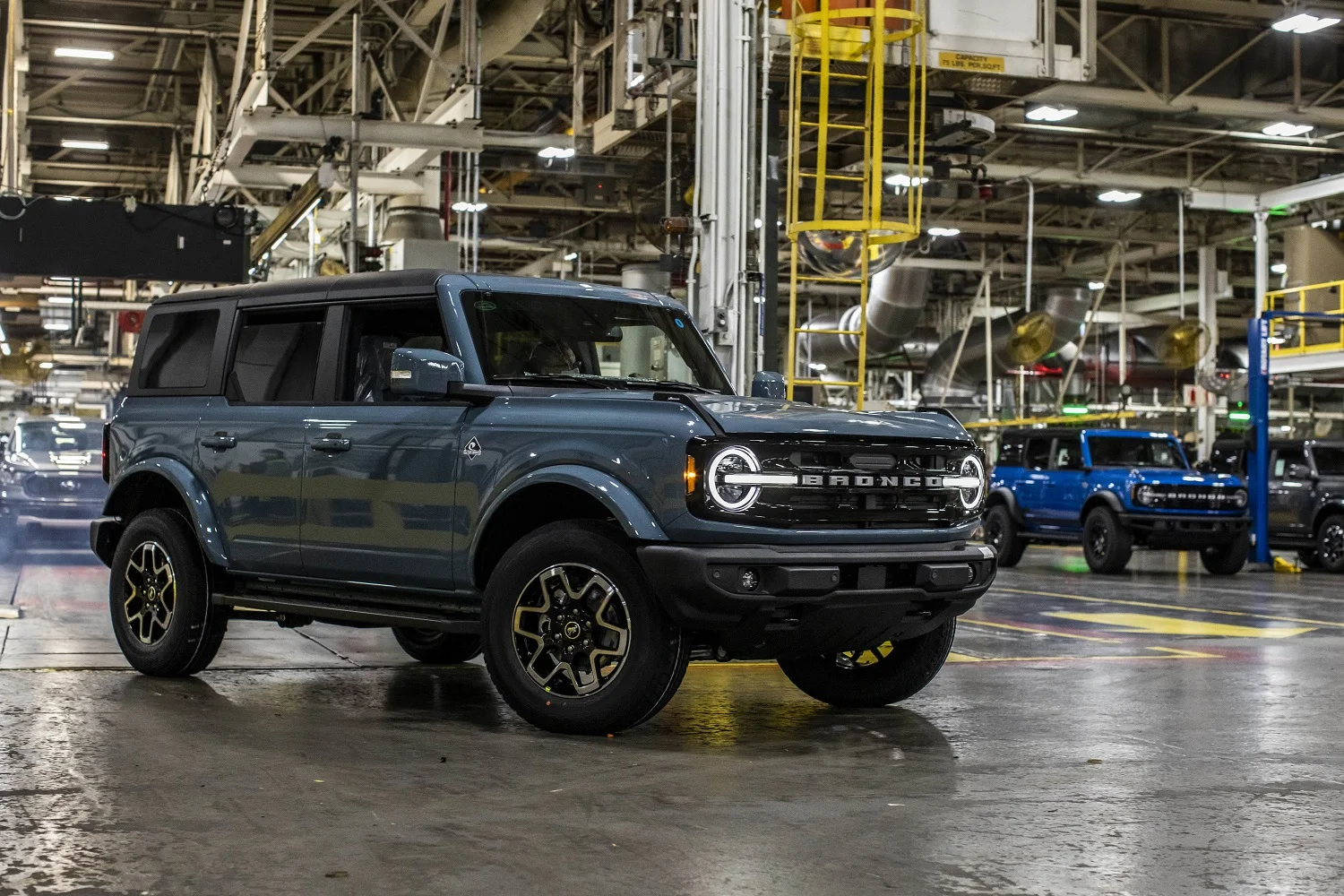 "Competition is great," Meunier said this week during a media roundtable, according to The Detroit News. "There is a craving for freedom to make you go anywhere. I think Bronco is going to be a good competitor, a solid competitor, we don't deny that. At the same time, it puts us on our toes. It forces us to be better and better and better."
Meuiner admits that Jeep won't take its new competition lying down, and it intends to maintain the Wrangler's position as the segment leader by continuously improving the model. "There are a lot of things that are coming that are in the pipeline," Meunier added. "We are going to keep our king of the hill position, for sure."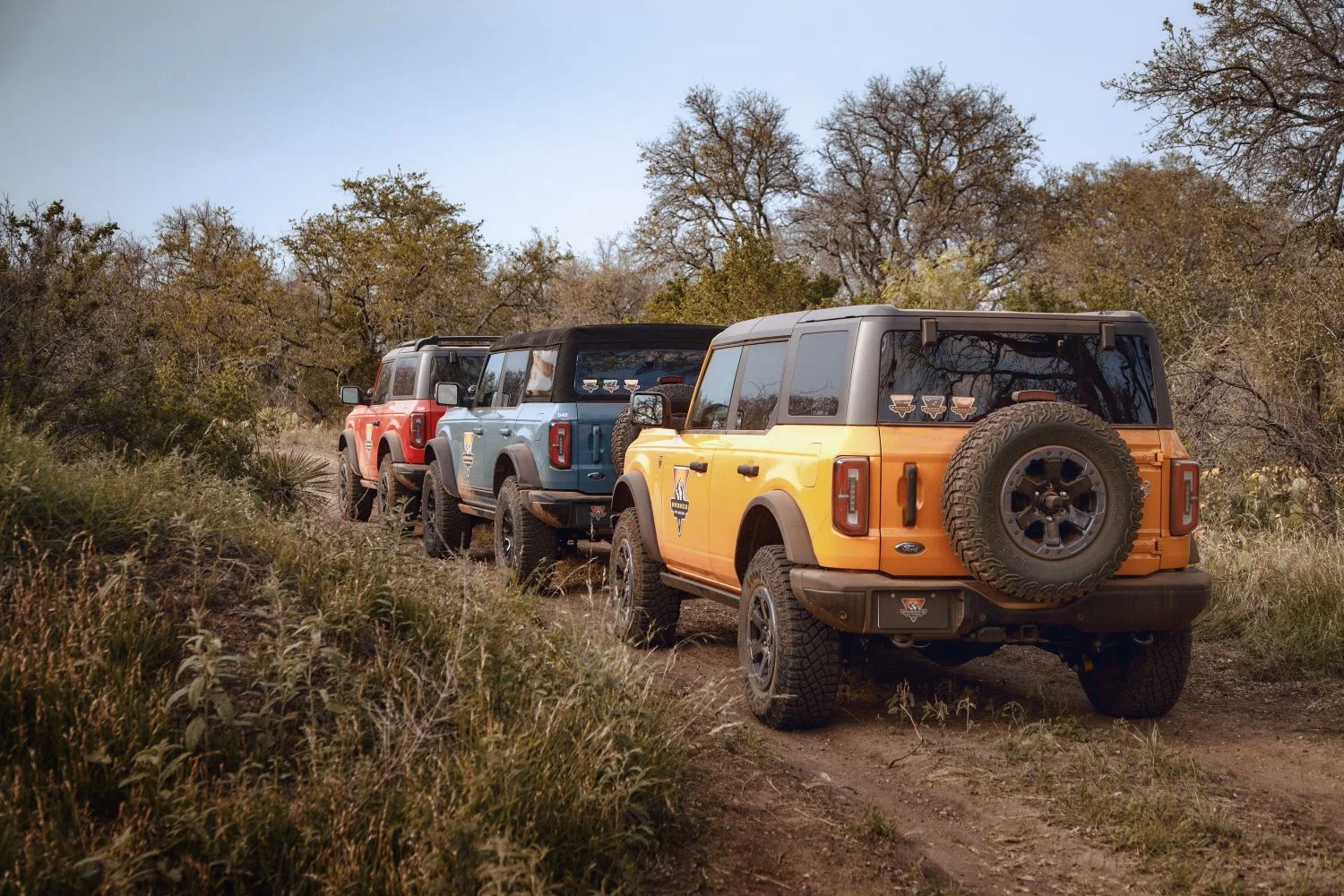 This includes, of course, a fully-electric Wrangler, but Jeep also teased a host of future technologies in a recent video. Those included everything from dynamic tire pressure to biometric facial recognition and drone connectivity. The automaker even showed a Wrangler driving underwater, which is something that Jeep fans have apparently requested.
"There is a little wink we have at the end, which is probably post-2030, but I know a lot of enthusiasts and a lot of our communities are requesting it," the Jeep CEO said. "There are some crazy, very amazing people in the Jeep community who do that type of thing already with an ICE, so you can imagine with a battery car what it would be."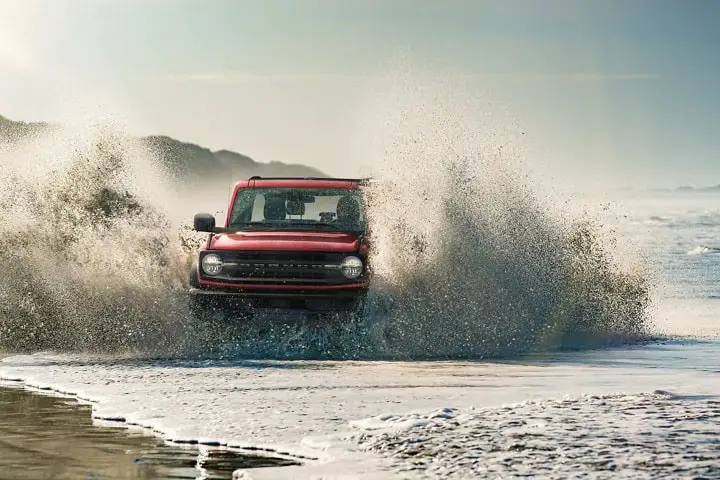 One thing is abundantly clear from the renewed rivalry between Jeep's off-road SUV and the reborn Bronco – this battle is only beginning. And if nothing else, the competition between these two models will only make each of them better as the years go by.
We'll have more on everything Ford's competition is up to soon, so be sure and subscribe to Ford Authority for more Ford Bronco news and around-the-clock Ford news coverage.