Much ado has been made about the new Tesla Model S Plaid, and for good reason. The newest, quickest, and fastest version of the long-running Model S sedan offers up 1,020 horsepower and a 0-60 time of less than two seconds, making it the quickest production car on the planet, for now. That's obviously quite a bit quicker than a stock Ford Mustang Shelby GT500, but the GT500 in this video is far from stock.
In stock form, the 2020 GT500's 5.2L Predator V8 makes 760 horsepower and 625 pound-feet of torque. This particular example belongs to the well-known Ford Mustang tuner Palm Beach Dyno, however, and it has received a slew of upgrades including larger injectors, headers, a ported blower, smaller pulley, drag radials, and a tune, of course, which helps the car make 1,100 horsepower at the wheels.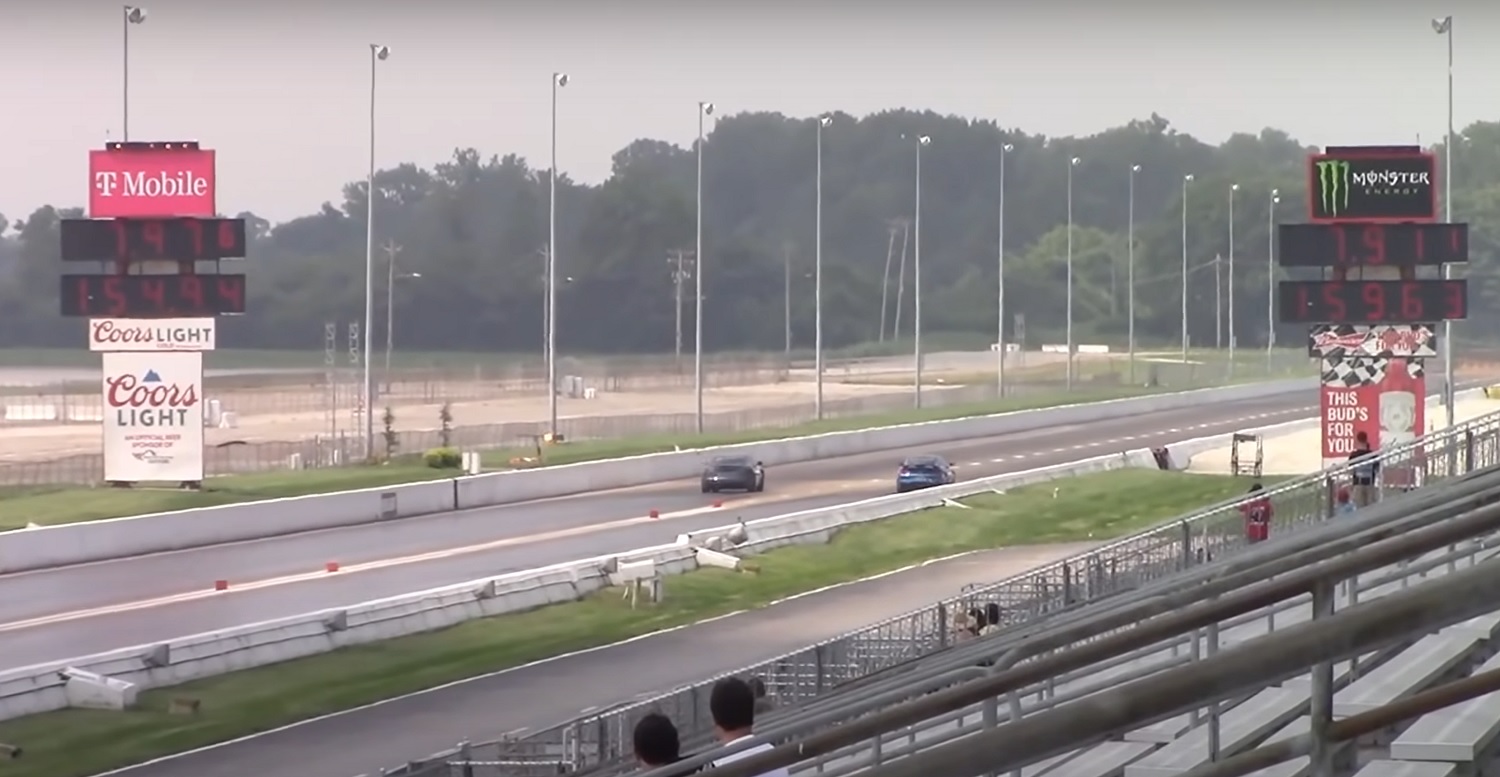 Flowing through Ford's ultra-quick-shifting seven-speed dual-clutch transmission, that's quite a combo in terms of straight-line performance. But is it enough to take down the mighty Tesla Model S Plaid and its all-wheel-drive configuration, no transmission, and instant electric torque? At the recent MITM Elite showdown in St. Louis, Missouri, the answer was yes.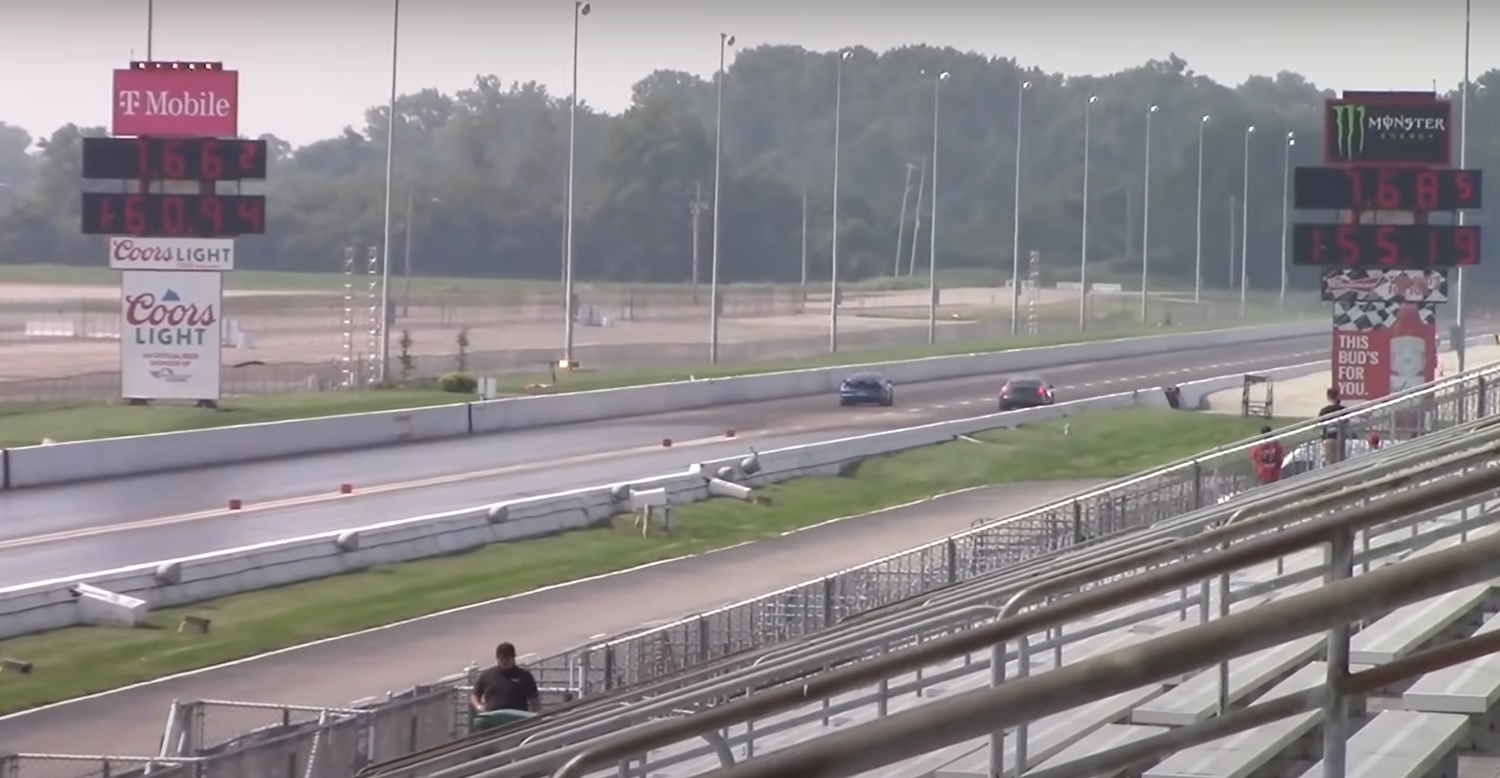 These two drag-strip behemoths first go head to head in a couple of roll races. The first race goes to the GT500, which runs a 7.91-second pass at 159.63 miles-per-hour, barely edging out the Tesla, which ran a 7.97 at 154.94. The duo switch lanes, which results in an even closer race that the Mustang also wins with a 7.66-second pass at 160.94 mph versus the Plaid's 7.68 at 155.19.
The video then cuts to each car making a pass from a dig. The Model S Plaid runs a 9.24-second pass at 152.28 miles-per-hour, beating out the Shelby's 9.14 at 151.56 – and that's not even the quickest PBD's modified GT500 has gone, making this feat all the more impressive.
We'll have more cool videos like this to share soon, so be sure and subscribe to Ford Authority for more Ford Mustang news, Mustang Shelby GT500 news, and non-stop Ford news coverage.