FoMoCo has said for some time that the 2021 Ford Bronco was a very modular vehicle, one that can be taken apart, modified, or put back together with ease. That has certainly proven to be true, as we've seen first-hand how easy it is to remove the Bronco's hard top, roof panels and windows, and doors. Now, Ford has released its official Bronco door guide, which shows us exactly how to remove and install the Bronco's doors quickly and easily – without damaging anything in the process.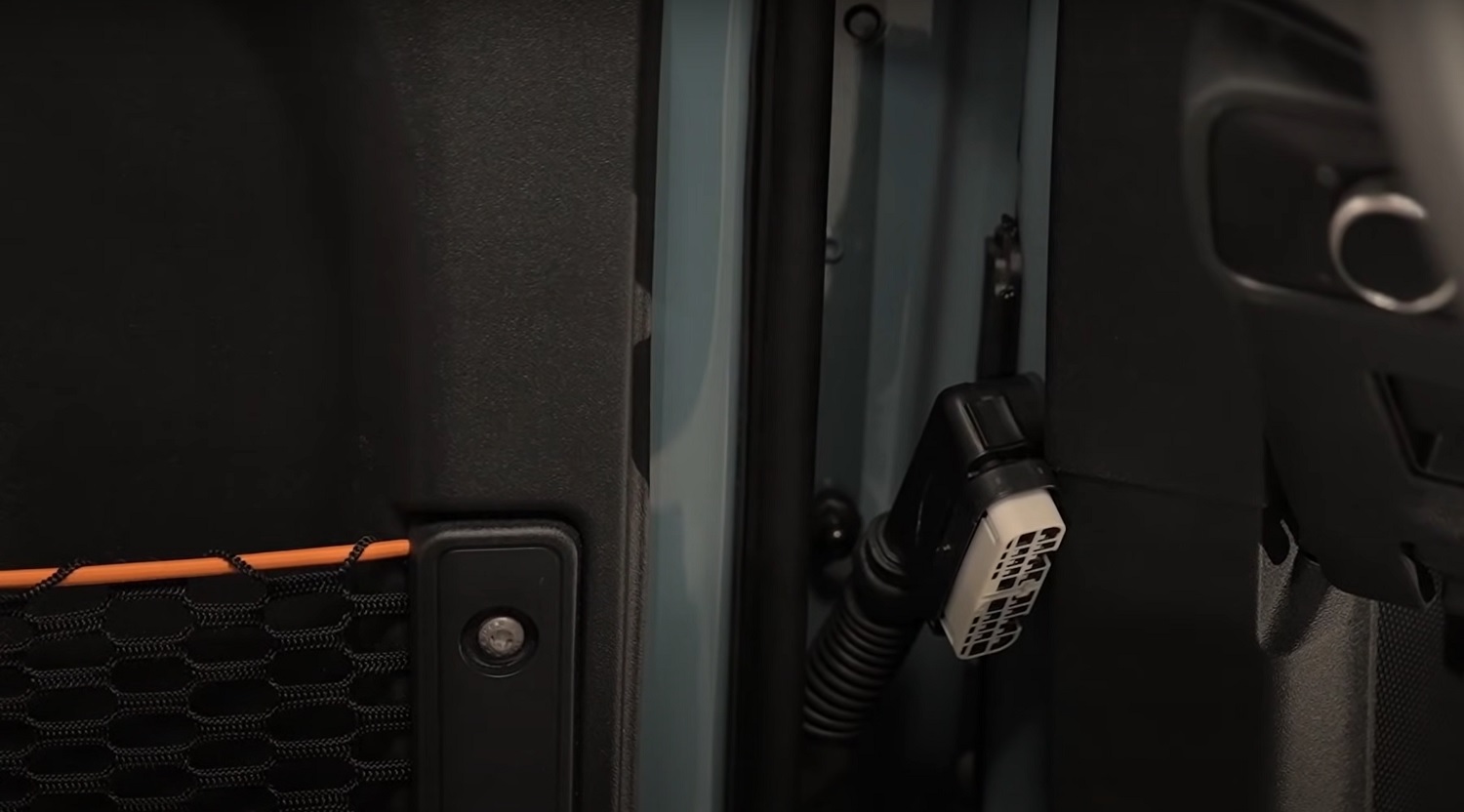 Each Ford Bronco comes with a toolkit in the glovebox containing everything owners need to remove the doors. To start that process, press the engine start/stop button once with feet off the brake. Next, roll down the windows on the doors that will be removed and push the engine start/stop button once again. Fold the mirrors all the way forward, then place a fender protector on the door and the front fender to protect against paint chips.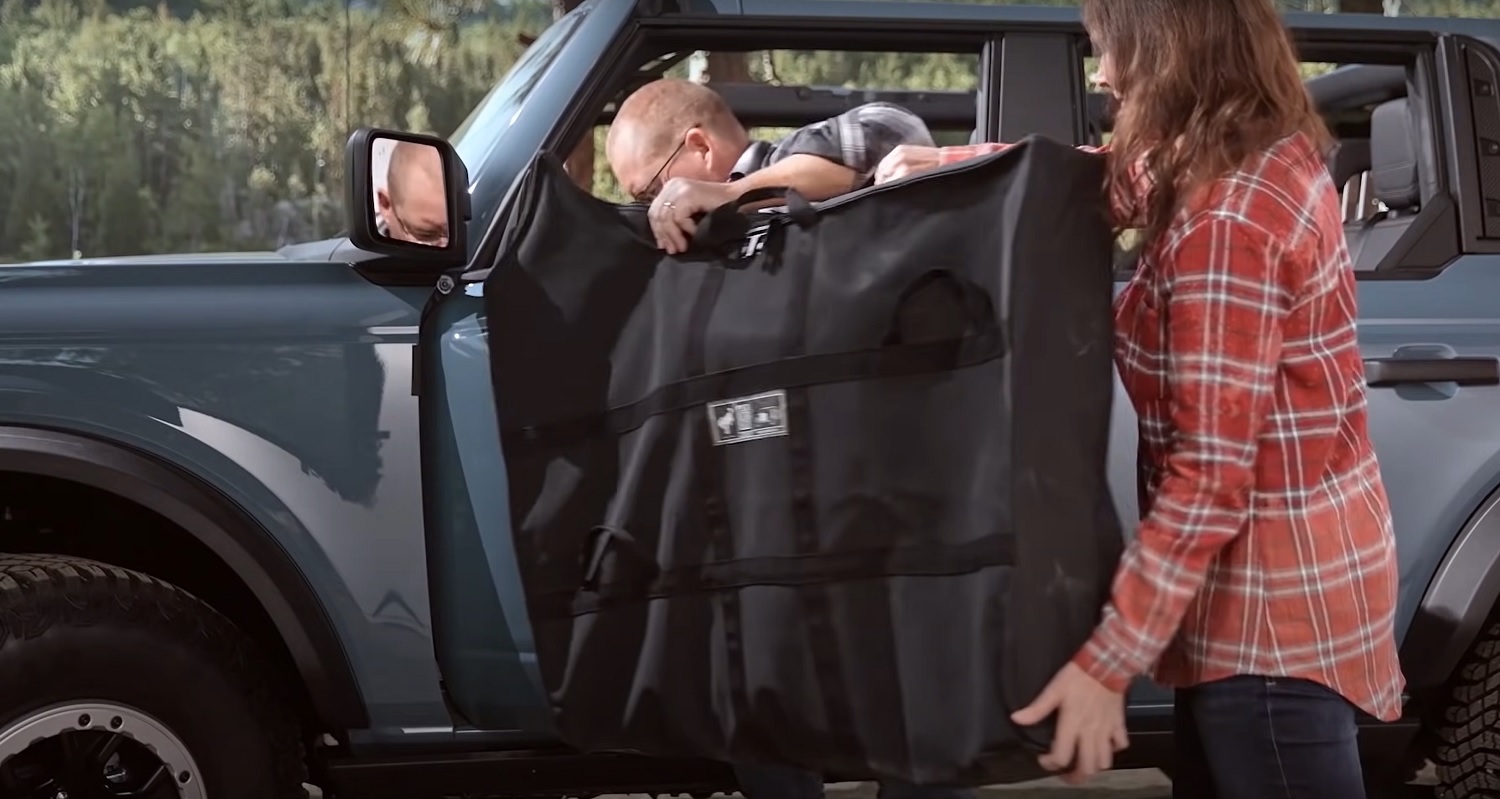 Now, we can open the door and locate the wire connector. Pull the connector straight out while holding the connector door open. Once the connector is removed, the connector door will shut itself, as it's spring-loaded. Next, place the door storage bag over the door (which should be clean to prevent scratches), and use the 13-millimeter socket tool to loosen and remove the lower and upper hinge bolts.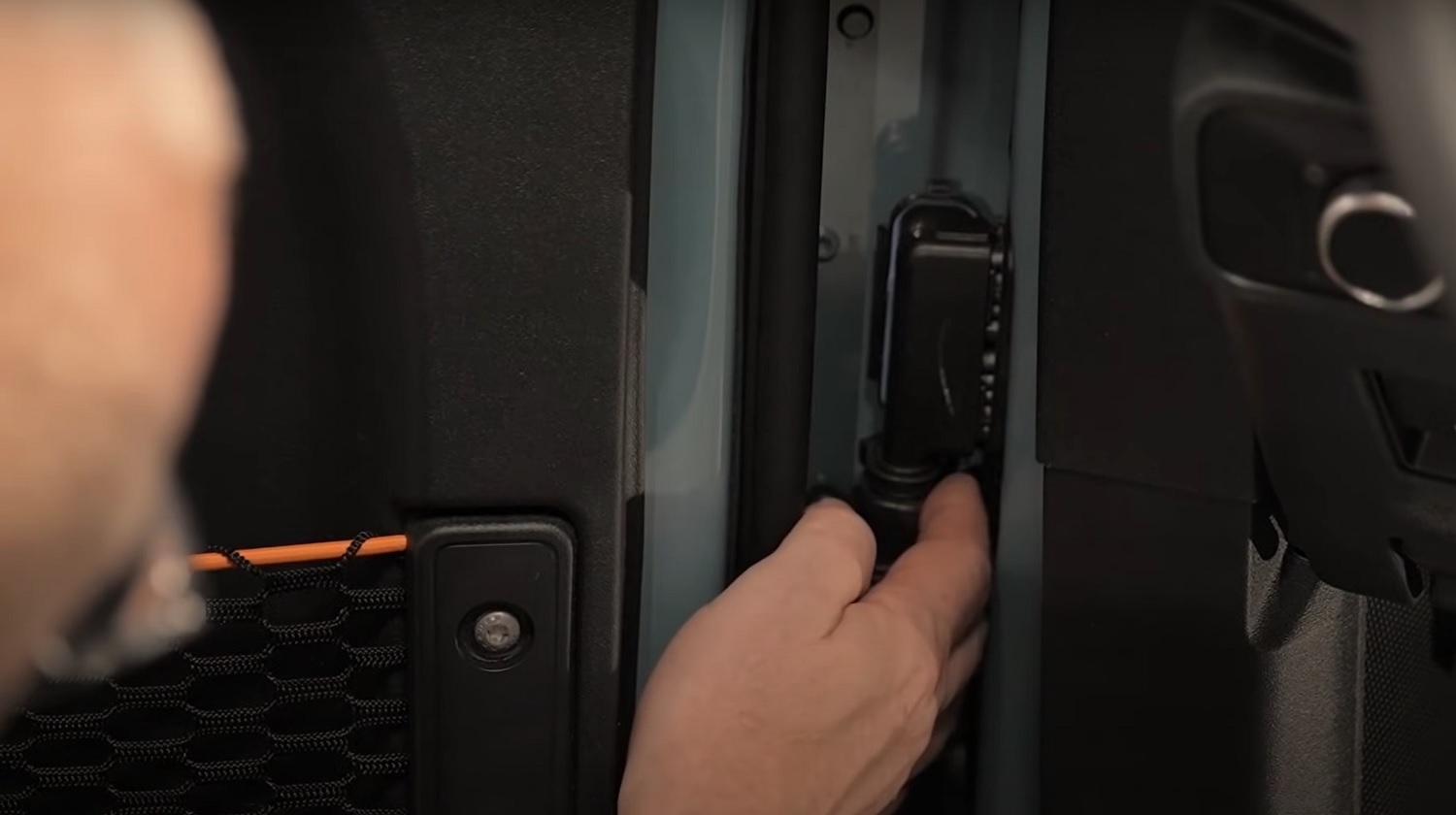 With the help of a friend, use the handles on the door bag to lift it up vertically, then zip up the door storage bag and store it in a safe place. Now, remove any additional doors one might want to take off, and either store them somewhere or place them in the rear cargo area of a four-door Bronco using the onboard storage kit.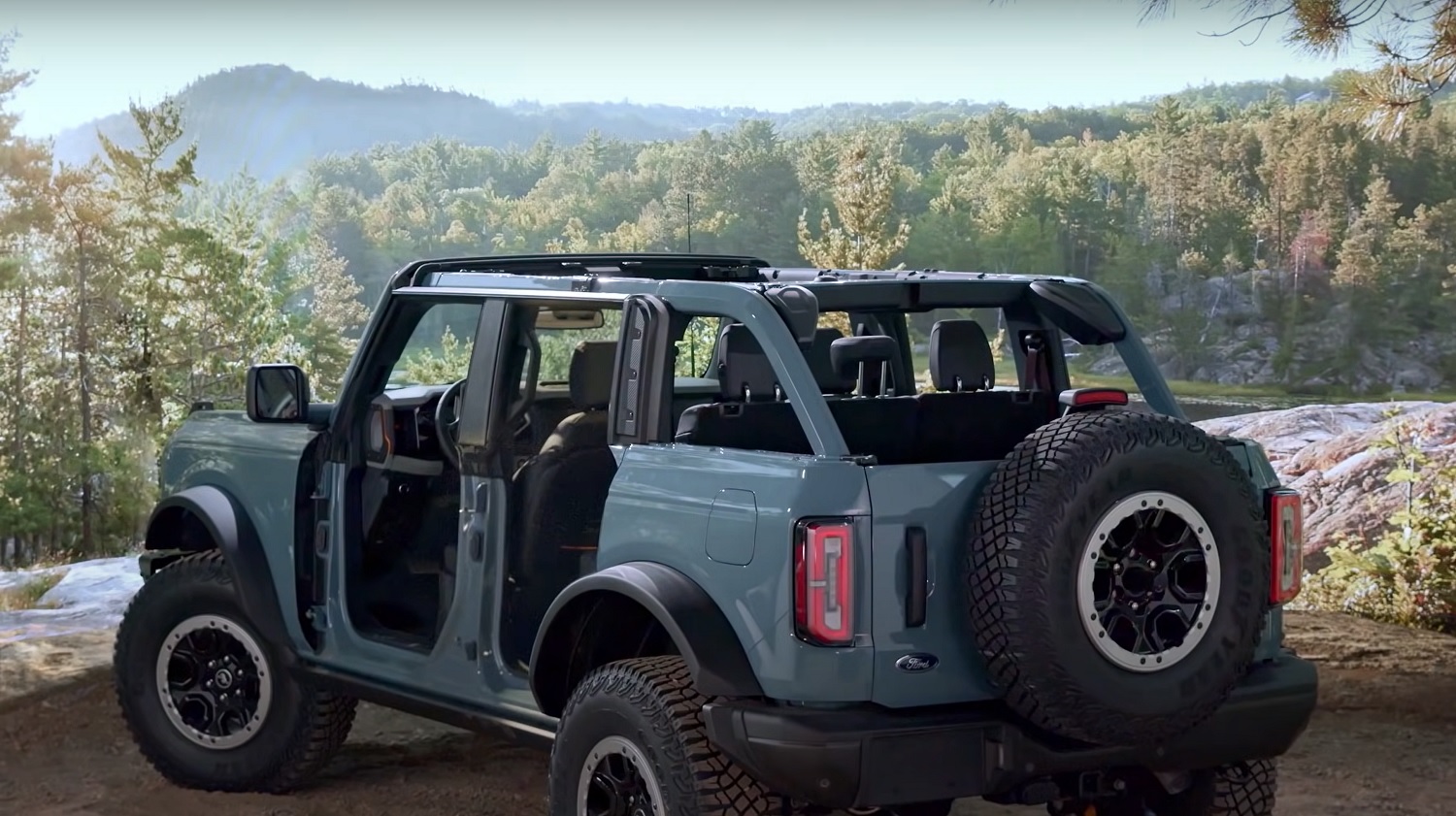 To reinstall the doors, fold the mirrors forward once again, unzip the storage bags enough to gain access to the hinges, and place the fender protectors on the fender and door. Install the alignment pin from the tool kit into the lower bodyside hinge, then locate the upper bodyside hinge and position the door in the full open-angle. Align the upper portion of the door to the upper body pin, then lower it down.
At this point, remove the lower alignment pin, insert the bolts and tighten them by hand before finishing the job using the 13mm socket tool. Remove the storage bag from the door, open the harness connector door, and reinstall the wire harness, and the job is done. The Bronco door guide also suggests opening and closing the doors to make sure they're installed properly, then pressing the start/stop button and checking for any warning messages in the instrument cluster.
We'll have more informative videos like this to share soon, so be sure and subscribe to Ford Authority for more Ford Bronco news and around-the-clock Ford news coverage.