Direct injection, as used on FoMoCo's line of turbocharged EcoBoost engines, has generally been a welcome advancement for the gasoline internal combustion engine, with increased levels of power and efficiency. However, there are inherent drawbacks from a carbon-buildup standpoint, because of where the fuel enters the cylinder head. In the video below, a technician manually cleans the intake valve deposits on a Ford Focus with 87k miles.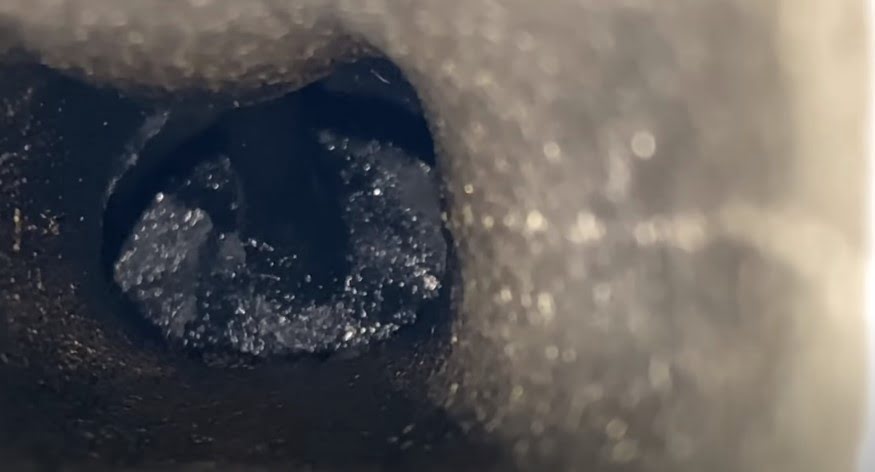 The video doesn't show the process of removing the intake manifold, but that would be a prerequisite for this sort of work. With those components out of the way, we can see a row of intake ports leading down into the cylinder head. The technician explains it is extremely important to ensure the cylinder being worked on has the intake valve completely closed. The engine will also need to be turned over manually using the crank pulley, in order to accomplish this for each cylinder. The objective is to remove all the layers of gunk without dropping any into the combustion chamber of the cylinder below.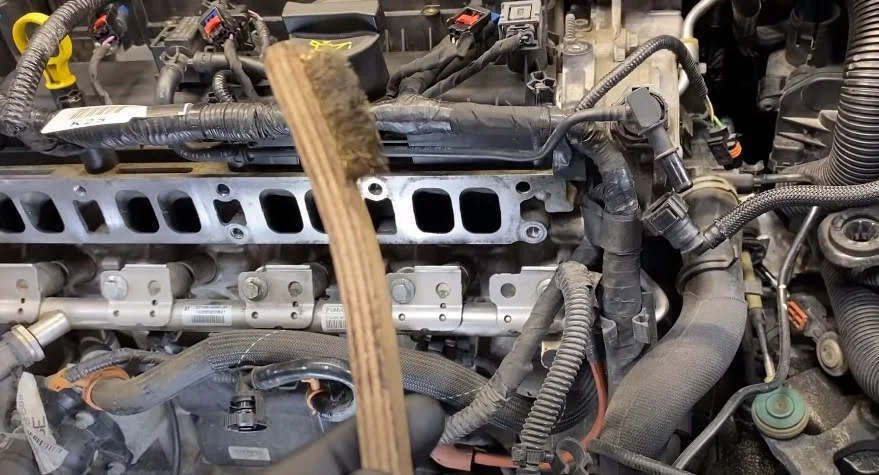 Starting with a completely closed intake valve, we can see the technician explain and follow a multi-step process to persuade the carbon out. Initially, he uses compressed air to blast away any loose particles, then scrapes the deposits carefully with a pick and wire brush to loosen them, checking with a flashlight to gauge progress along the way. Once the large chunks are removed, he cleans the same intake runner and valve again, alternating with a wire brush and solvent multiple times, and using compressed air to blow out the resulting debris.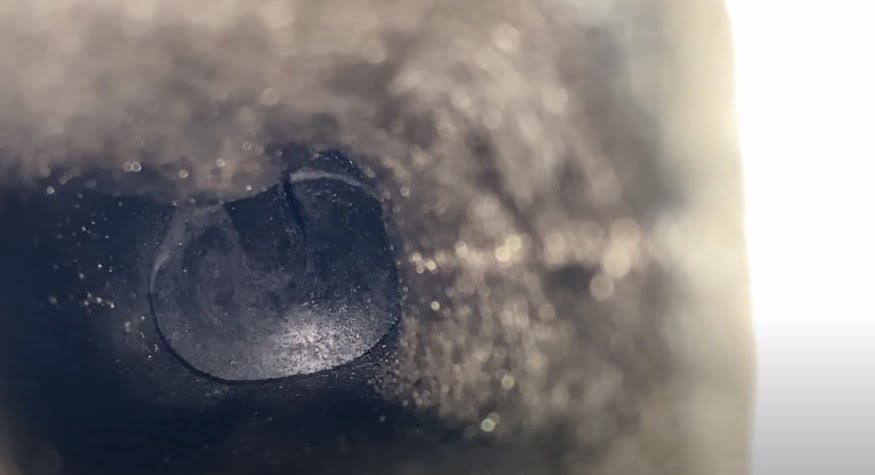 After a few minutes of work, the tech ends up with a much cleaner intake runner and valve surface. The process must then be repeated for each cylinder, turning the engine over, if necessary, to completely close the intake valve on each one.
Unfortunately, early EcoBoost motors with direct injection will likely have these carbon deposits, and generally require a periodic cleaning to preserve the engine's drivability. This is one reason why The Blue Oval has chosen to incorporate both port and direct injection on the latest generation of EcoBoost motors, as well as the latest Gen 3 Coyote engine.
Previously in widespread use by itself for decades, port injection sprays fuel through the intake runners and sends it right by the intake valves, helping to keep them clean. A dual injection setup, one that contains both port and direct injection, is now becoming more common. It delivers added advantages in terms of performance and efficiency, thereby providing the best of both worlds.
Subscribe Ford Authority for more Ford EcoBoost news along with ongoing Ford news as it happens.