The sixth-generation 2021 Ford Bronco was a hit, stylistically speaking, with most everyone when it was revealed last summer. Regardless, the 2001 Ford Bronco research model also left a very favorable impression when it was revealed decades ago, and most were hoping that it would reach production. Alas, that didn't happen, and the model had never even made a public appearance – that is, until Ford Authority caught the 2001 Ford Bronco research model at the Hagerty Concours d'Elegance of America in Plymouth, Michigan.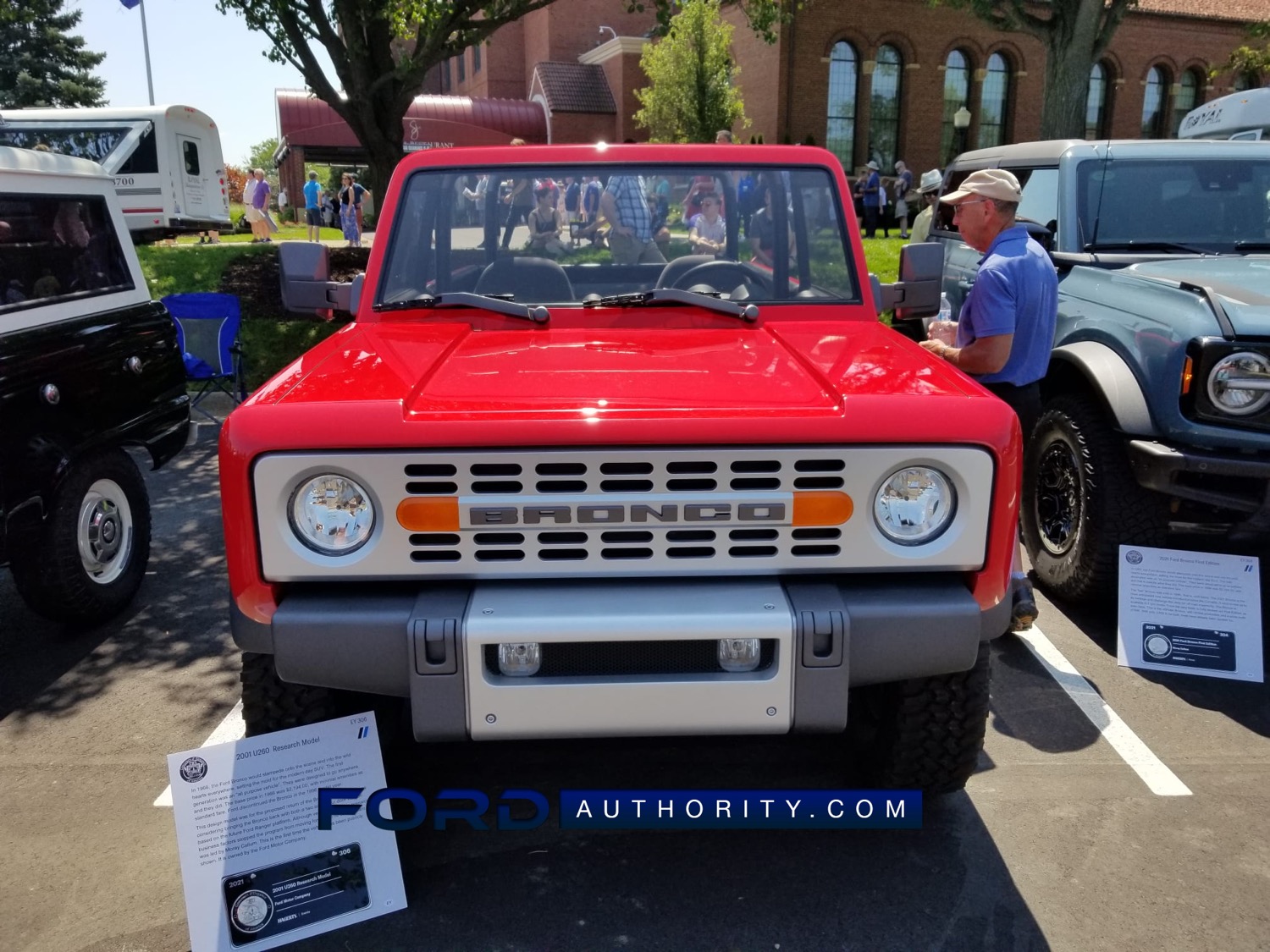 This cool retro-modern Bronco research model did a masterful job of combining everything we love about the first-gen model and its boxy, upright appearance with just enough modern updates to make it look like a new vehicle. Amazingly, the vehicle's styling has held up incredibly well despite the fact that it's two decades old, too.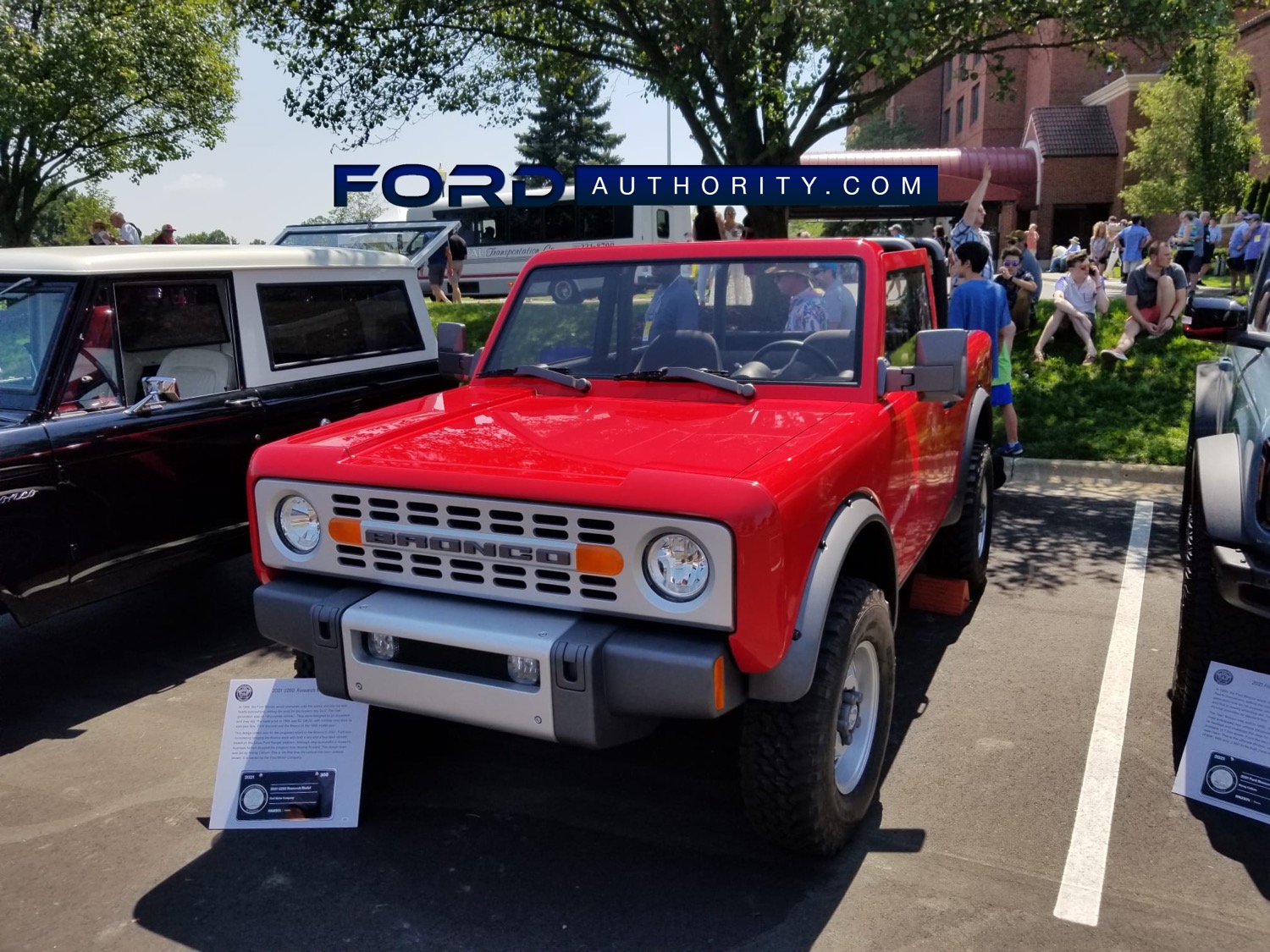 Up front, the 2001 concept features a rectangular grille that looks almost like a carbon copy of the original's, along with round headlights and a beefy bumper with a pair of fog lights in the center. Fender flares cover up a set of steelie-style wheels and all-terrain rubber, accentuated by slab-shaped sides that look pretty similar to the 2021 Bronco's.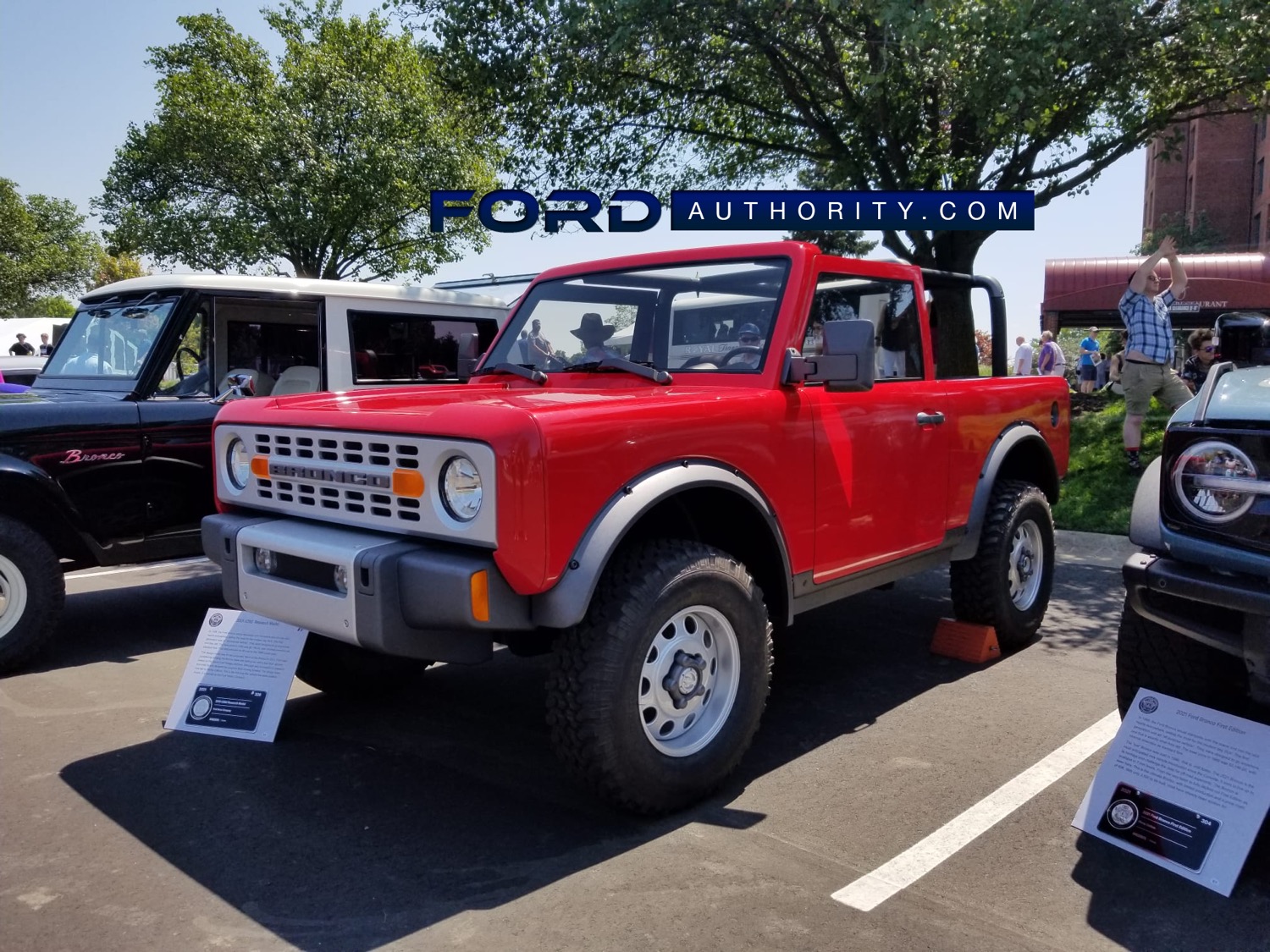 A simple roll cage is another throwback and necessary safety item, but as for the interior, well, it's really only half done. This research model was never built to actually run or drive, so the cabin is really just a placeholder filled with standard early 2000s Ford pieces that don't actually do anything, along with a giant board covering the bottom of the steering wheel down. The research model was created by famed (and now retired) Ford designer Moray Callum.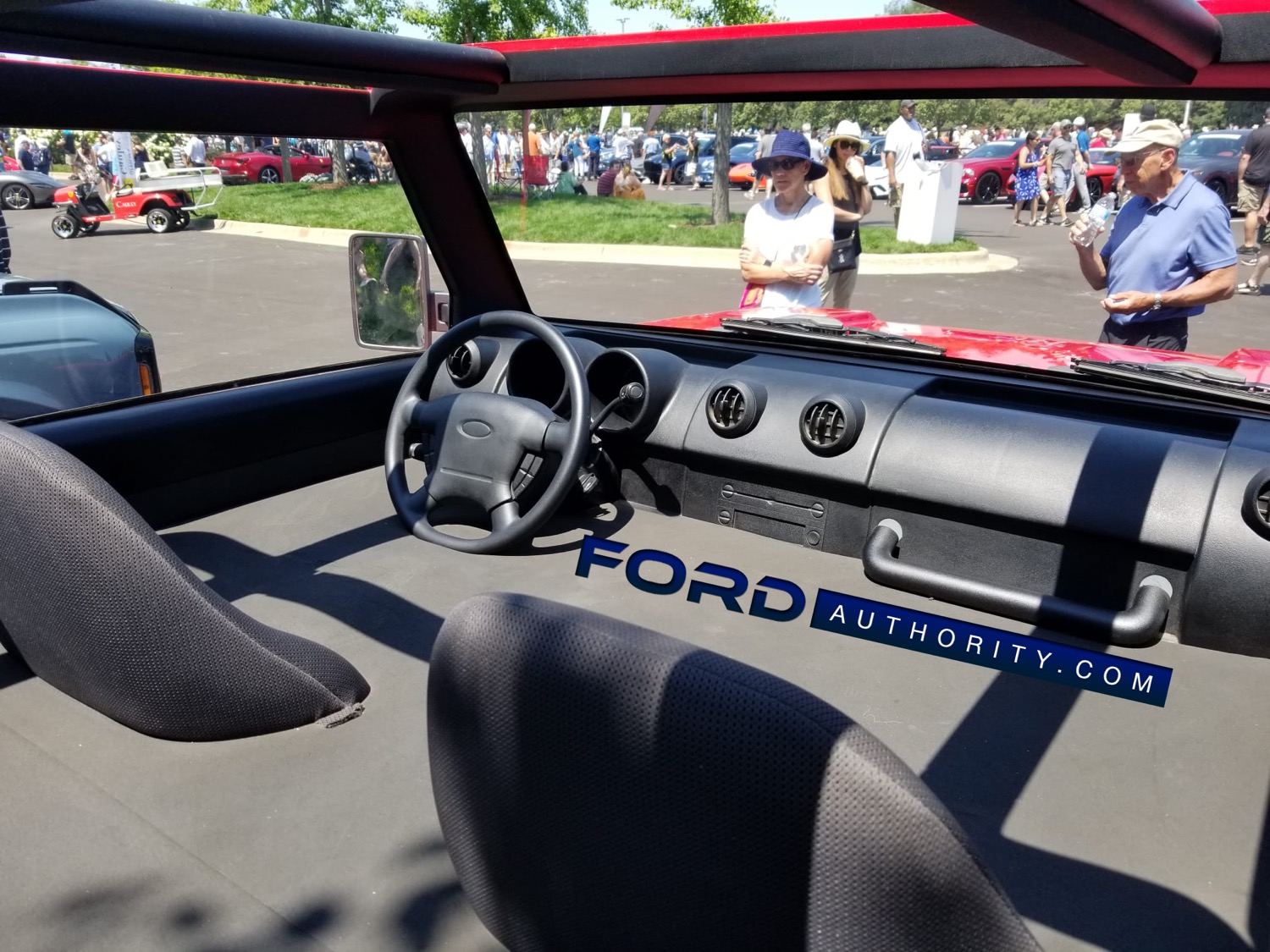 Ford designated this model U260 and it was proposed to launch in 2001. At that time, the automaker was considering introducing two- and four-door versions of the Bronco built on a future Ford Ranger platform, but neither the 2001 Bronco nor a redesigned Ranger would up coming to fruition.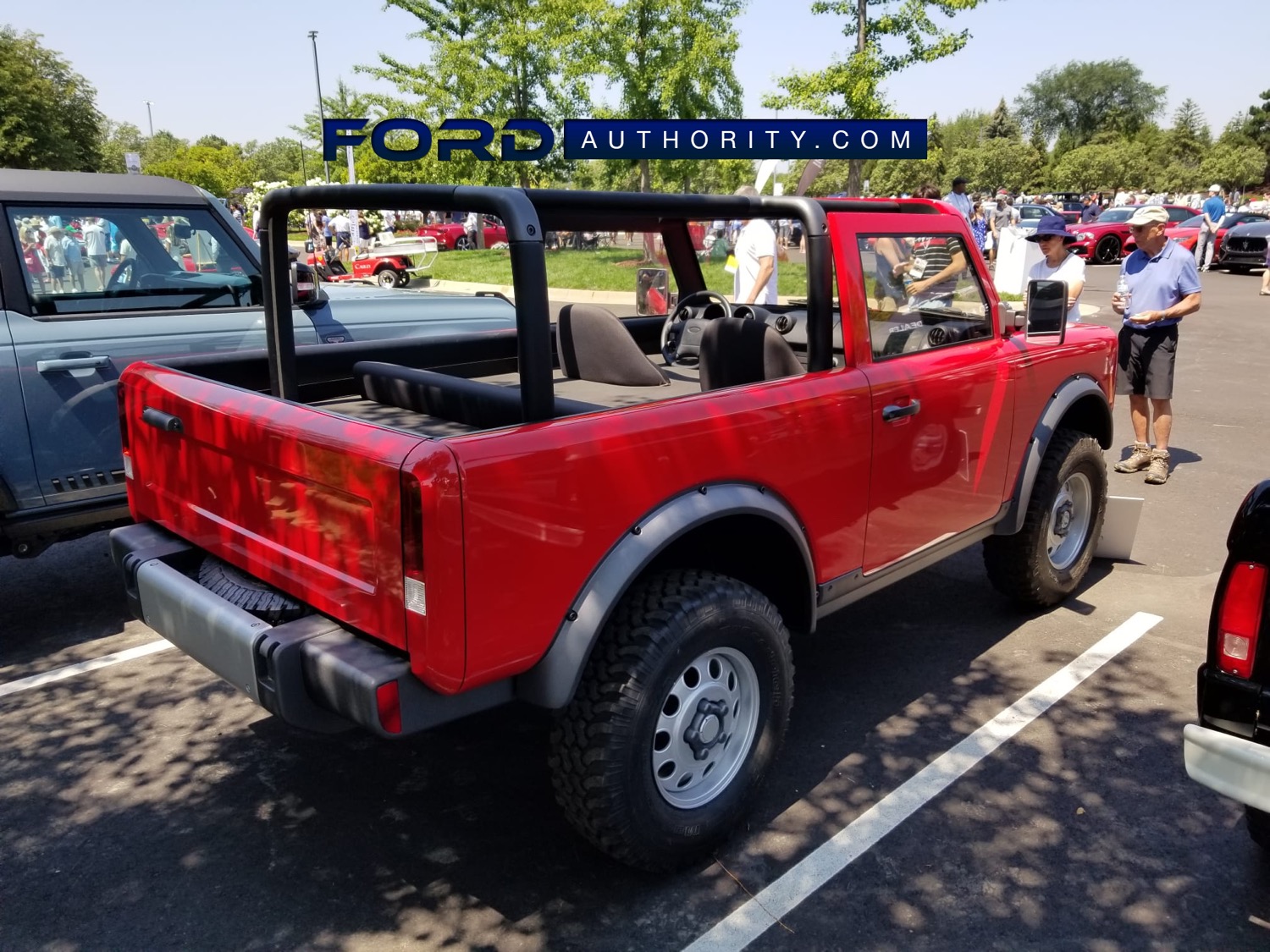 The Ranger soldiered on with the same architecture it received for the 1998 model year before it was discontinued years later in North America, later returning as the current mid-size model for the 2019 model year. As for the Bronco, the 2021 version retains much of this model's retro looks, but in a more modern way.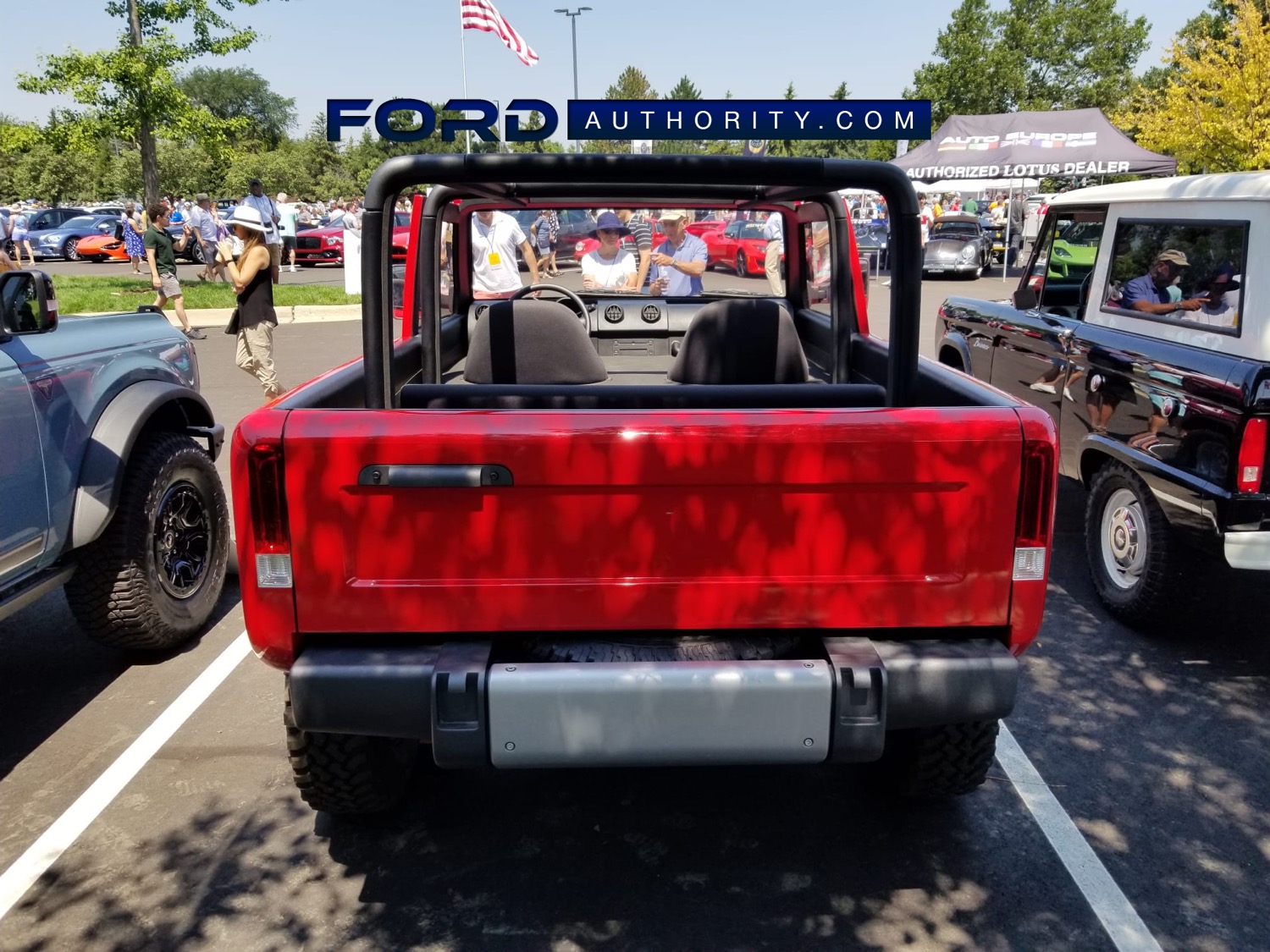 Even though the Bronco research model never saw the light of day, it still undoubtedly had some influence on the 2021 Bronco, regardless, and at least to us, is a design marvel worth celebrating.
We'll have much more on the Bronco soon, so be sure and subscribe to Ford Authority for more Ford Bronco news and around-the-clock Ford news coverage.