Former Ford partner Ken Block's Hoonigan media machine is the force behind his many Gymkhana videos, but it also hosts a pretty popular YouTube series dubbed This vs. That, which pits two very different vehicles against each other in a series of drag races. The latest showdown involves a twin-turbo 2013 Ford Mustang GT and a modified Mercedes-AMG C63, which obviously fit the bill as being polar opposites minus the fact that both are rear-wheel-drive, V8-powered vehicles.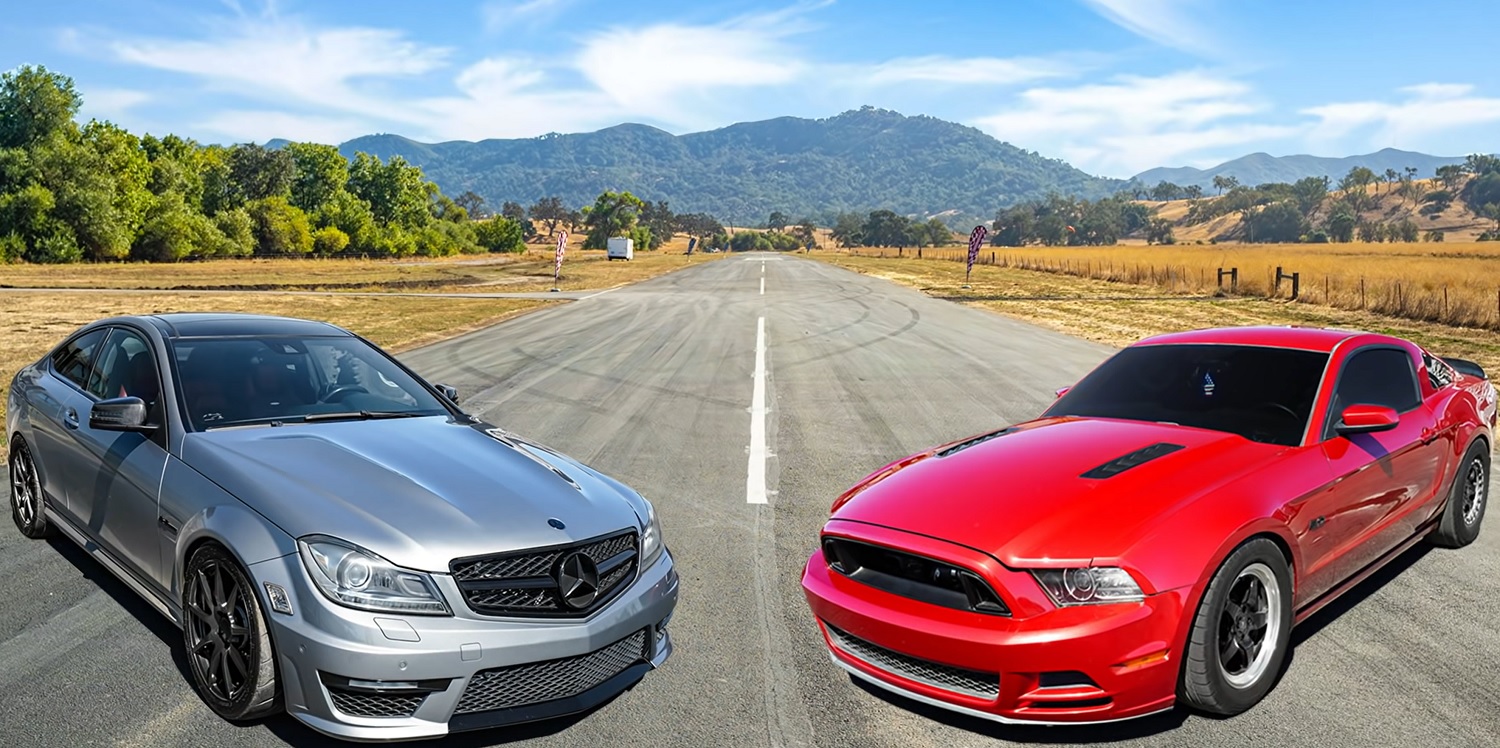 According to the owner, the Merc makes 750 horsepower at the wheels, but he later admits that he's sandbagging a bit and the actual number is more like the high 800 horsepower range. Much of that extra juice comes from the addition of a Magnuson TVS 2300 supercharger that provides nine pounds of boost, along with methanol injection to keep things cool.
In the other lane, we have a 2013 Ford Mustang GT powered by FoMoCo's 5.0L Coyote V8 which has also been treated to its fair share of mods, starting with a pair of turbos. Since this is a higher compression engine, the owner is only running around 8 pounds of boost, good for a claimed 650 horsepower at the wheels on pump gas. Interestingly, the car is also equipped with its original MT-82 six-speed manual transmission as well.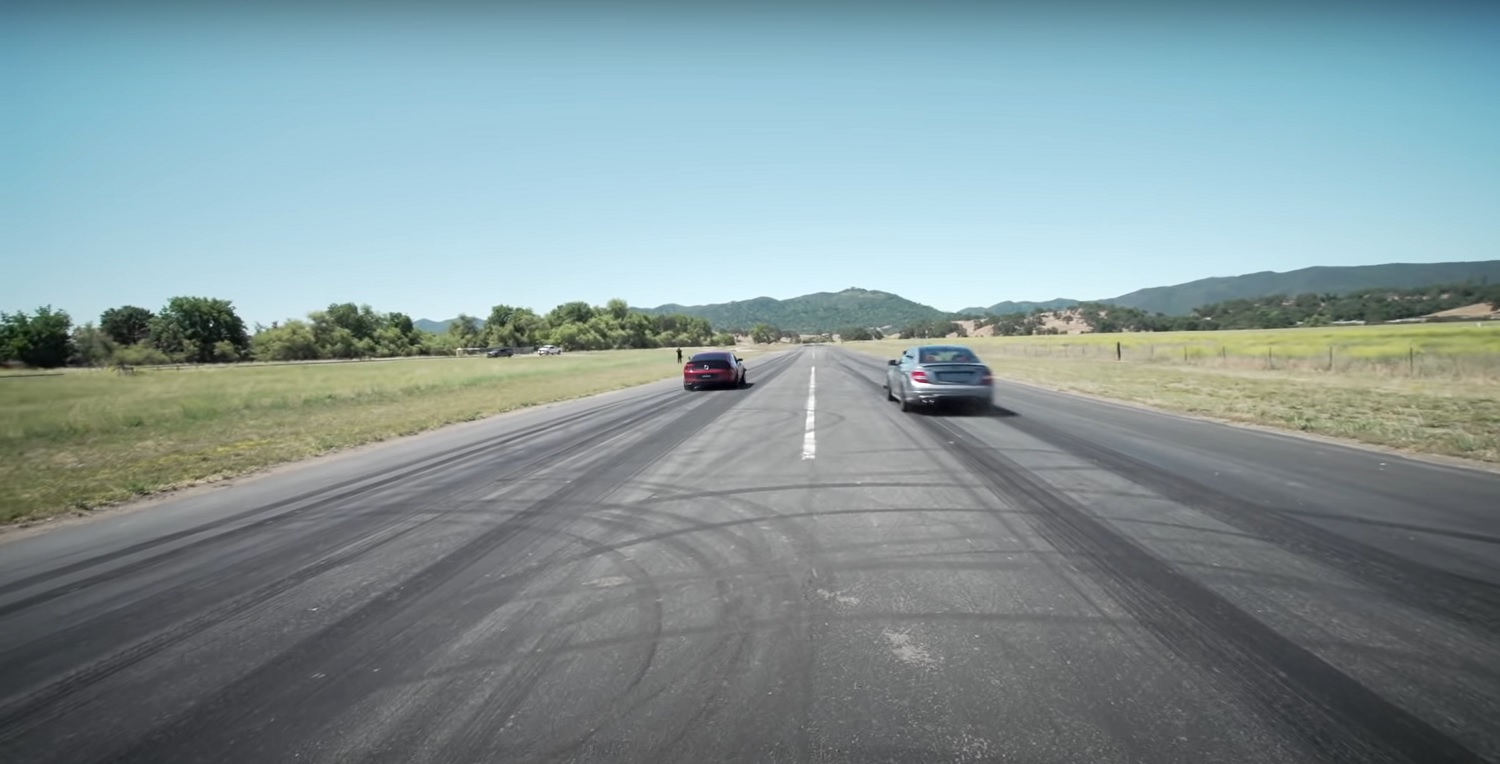 In the first of three races, the two cars square off for a 1,000-foot drag race, and even with less power to put down, the Mustang has trouble finding traction while the Mercedes pulls ahead for the win. So for round two, the pair decide to extend the race to 1,500 feet and give the Mustang two car lengths at the start. The Ford hooks a little better this time around, but the AMG reels it in and once again takes the win.
These two cars then opt for a bonus round, this time in the form of a 1,000-foot roll race starting at 45 mph. This race is much closer, but the Mustang loses the lead right before the finish line. But with 100 (or 200+) less horsepower and a manual gearbox, that isn't terribly surprising.
We'll have more cool drag races like this to share soon, so be sure and subscribe to Ford Authority for more Ford Mustang news and non-stop Ford news coverage.