The Explorer plug-in hybrid launched in Europe last year pairing Ford's 3.0L EcoBoost V6 with an electric motor producing a combined output of 450 horsepower and 608 pound-feet of torque, all with 29 miles of electric driving range and impressive fuel economy. Regardless, the automaker wanted to come up with a unique way to demonstrate the adventurous nature of the 2021 Ford Explorer PHEV as well and did that by placing one on top of the OVER climbing tower in Norway.
The OVER tower, located in Lillesand in southern Norway, is the tallest free-standing climbing tower in the world at 47 meters (154 feet) high. Built with a solid wood frame and 44 meters (144 feet) of aluminum climbing surfaces, it's so tall that the top of the OVER tower can't be seen from the neighboring nation of Denmark. But this 2021 Ford Explorer PHEV wasn't just placed at the peak for pure advertising purposes – it was also the prize in Ford's Explore New Heights climbing challenge.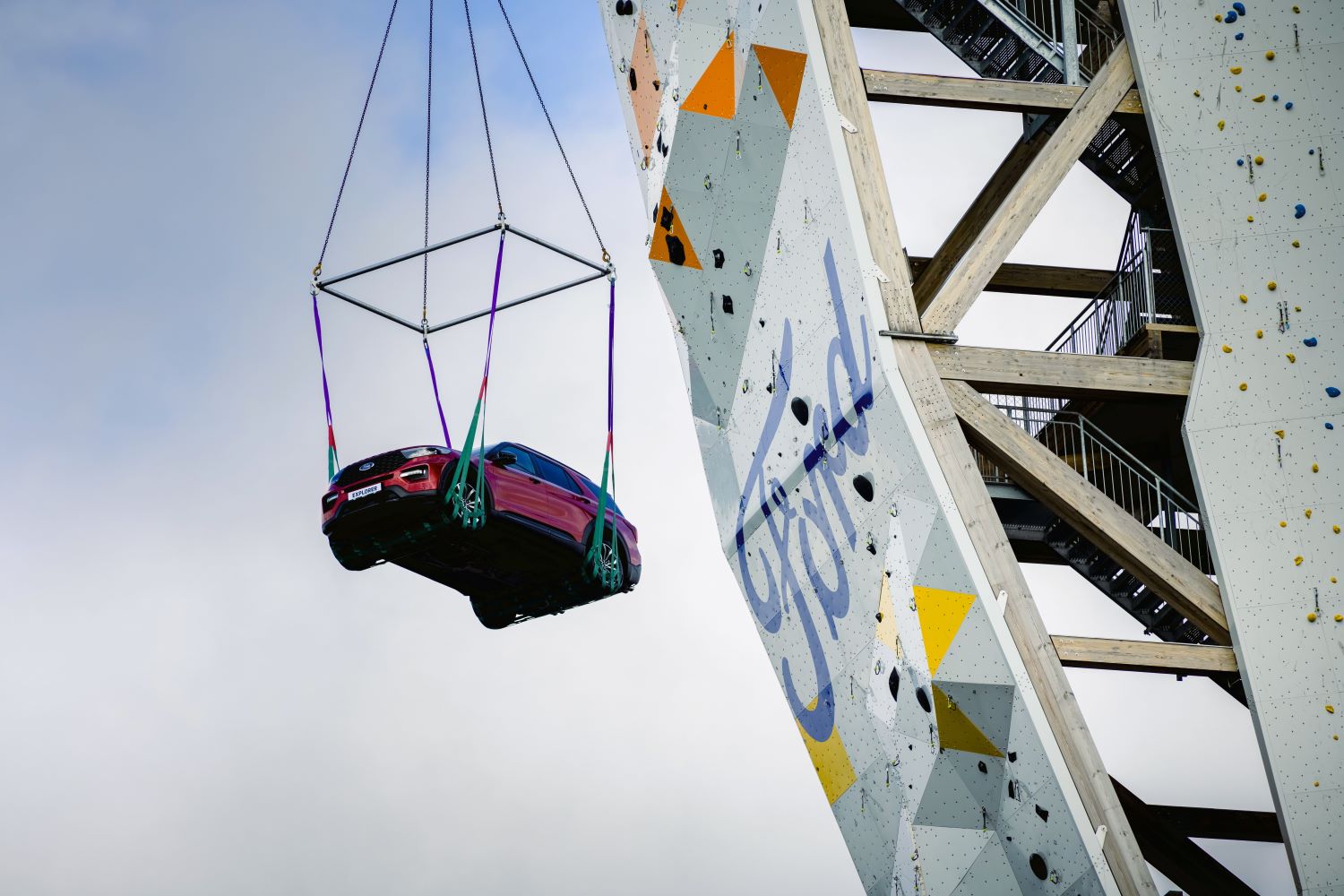 Ford invited climbers to come to the OVER tower and ascend it as quickly as possible, with the climber with the best time scoring a two-year Explorer PHEV lease. However, the challenge itself wasn't without its own challenges. A special platform had to be constructed for the vehicle, a process that took six months of planning by a team of engineers and architects to ensure that it could be done safely.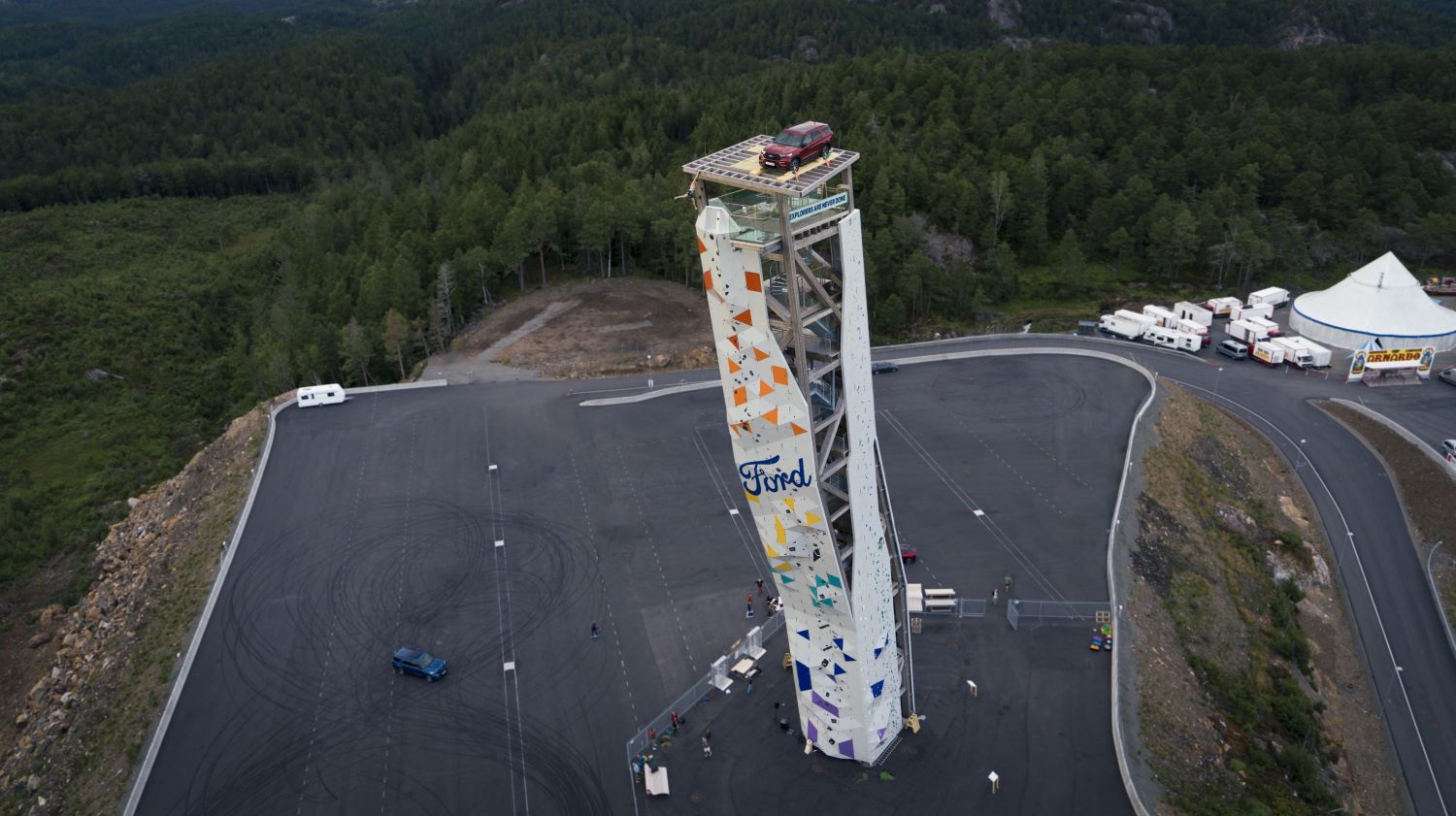 To make things tougher for participants, Ford partnered with champion climber Martin Mobråten to design a challenging route to the top filled with obstacles and jumps. A grand total of 14 climbers participated in a shorter qualifying run, and six of them partook in the challenge. In the end, Leo Ketil Bøe won by completing the climb in 3 minutes and 33 seconds.
Even though the contest is over, those seeking a cool photo op and a free t-shirt can still ascend the OVER tower and catch the Explorer PHEV up top, as it will remain there until August 27th. And they don't even need to be professional climbers to do so, as the tower also has a conventional set of stairs to get up there.
We'll have more on the Explorer PHEV soon, so be sure and subscribe to Ford Authority for more Ford Explorer news and non-stop Ford news coverage.