The 2021 Ford Mustang Mach-E launched in late 2020 with overwhelmingly positive reviews. Since then, it's built on that early buzz to win over well-established outlets like Car And Driver and Munro & Associates, with the latter organization currently tearing an example down to see what makes it tick. Overall, Sandy Munro and his team have largely concluded that The Blue Oval did their homework when designing and engineering the fully electric crossover, even if he would have done some things differently. But to get to the point where third party experts would positively evaluate the vehicle, Ford had to subject its components to some positively hellish conditions during its torture testing phase, a process that involved many fake butts and lots of car washes.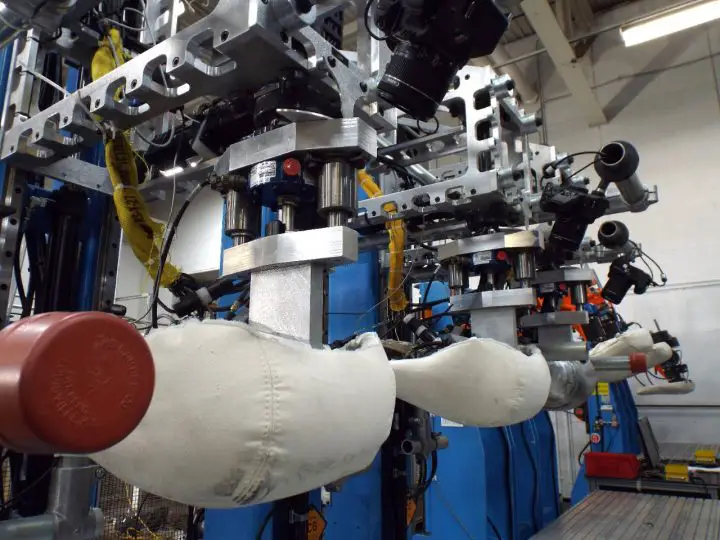 Yes, that's right: Ford employed robotic derrières to repeatedly interact with the prototype seating that would eventually evolve into the real thrones equipped in every 2021 Ford Mustang Mach-E. The Blue Oval programmed the butts to mimic the behavior of humans entering and exiting the vehicle, and the specific impacts that specific physical activity would have on the seats over time. With a wide variety of human body types in mind, Ford used these synthetic butts over 25,000 times to ensure that they would hold up during regular use.
"We have gone to great lengths to subject Mustang Mach-E to extreme tests – stressing it much more than a typical consumer would – to help ensure it is ready to face the rigor of the open road," said Donna Dickson, chief program engineer for the Mustang Mach-E.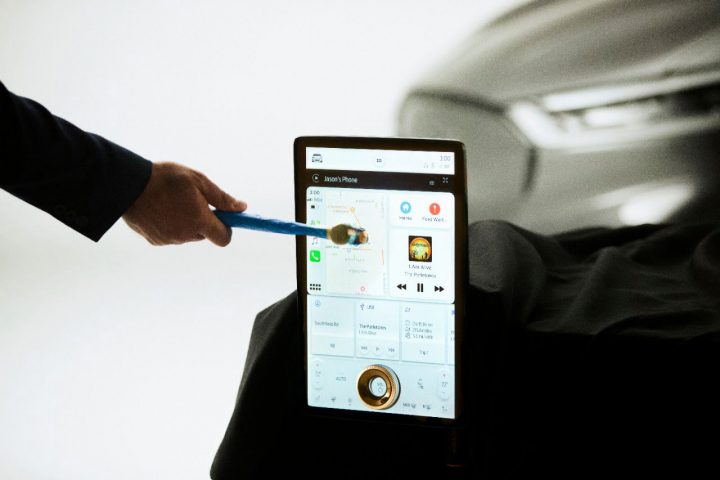 Additionally, the team spent time making sure that the 15.5-inch Sync 4-equipped touch screen wouldn't crack or break with regular use. To that end, it can withstand a direct hit from a hammer, and is designed to resist scratches from intentional or unintentional interactions with keys. That's partly because every 2021 Ford Mustang Mach-E has specially designed Dragontrail glass.
"We knew we had to go above and beyond to make sure it is durable enough to withstand daily customer interactions – think purses and bags hitting it, pets bumping into it, children playing with it and so on. You need that deep customer understanding to identify the potential issues and work to prevent them," said Dickson.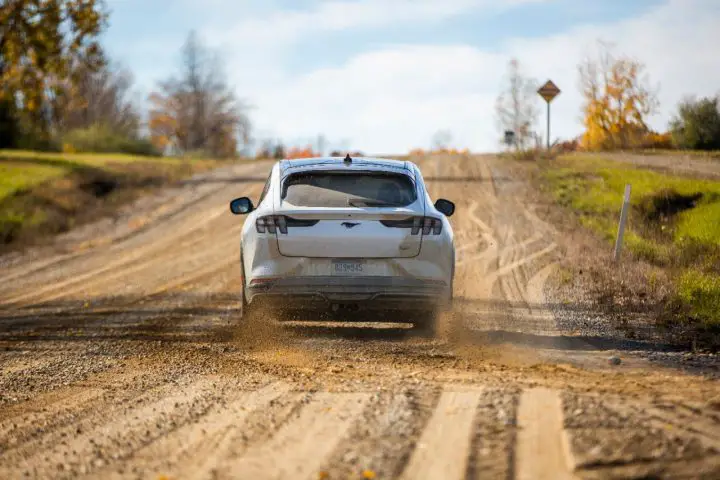 Unsurprisingly, the 2021 Ford Mustang Mach-E also underwent extensive field testing on purposefully gravel-infested dirt roads too, to see how its paint and bodywork would hold up. Professional drivers fishtailed their test vehicles on debris covered pavement at 60 miles per hour, around 200 times, to really get those rock chip causing pieces to mess their cars up. And to make sure there will be no doubts about how the crossover holds up in a car wash or similarly water intensive environment, Ford also put them through the equivalent of an automatic car wash every week for two years. As Ford Authority previously reported, The Blue Oval worked to make sure the Mach-E holds up in other areas too, as it earned an IIHS Top Safety Pick earlier in 2021, although those tests presumably involved a lot less robot butts.
We'll have more on the Mach-E soon, so be sure and subscribe to Ford Authority for more Mustang Mach-E news and ongoing Ford news coverage.