Former Ford engineer, owner of engineering consulting firm Munro & Associates, Inc., and YouTuber Sandy Munro has spent the last few months disassembling and analyzing every last component of a 2021 Ford Mustang Mach-E and recently addressed his findings with Mach-E chief engineer Donna Dickson. Now, Munro has gotten the chance to test out Ford's new BlueCruise hands-free highway driving technology, which, unfortunately, didn't wow him the same way much of the EV crossover's engineering has.
When BlueCruise launches, it will do so solely as its own, integrated feature, and doesn't work in conjunction with the navigation system. Thus, it will continue to drive the vehicle down the highway it's on until the driver takes over or even wants to choose lanes, unlike Tesla's full self-driving beta. However, the driver can make slight adjustments to lane centering without disengaging the system. Features like lane change assist and predictive speed assist are features coming soon via Ford's Power Up over-the-air updates, however.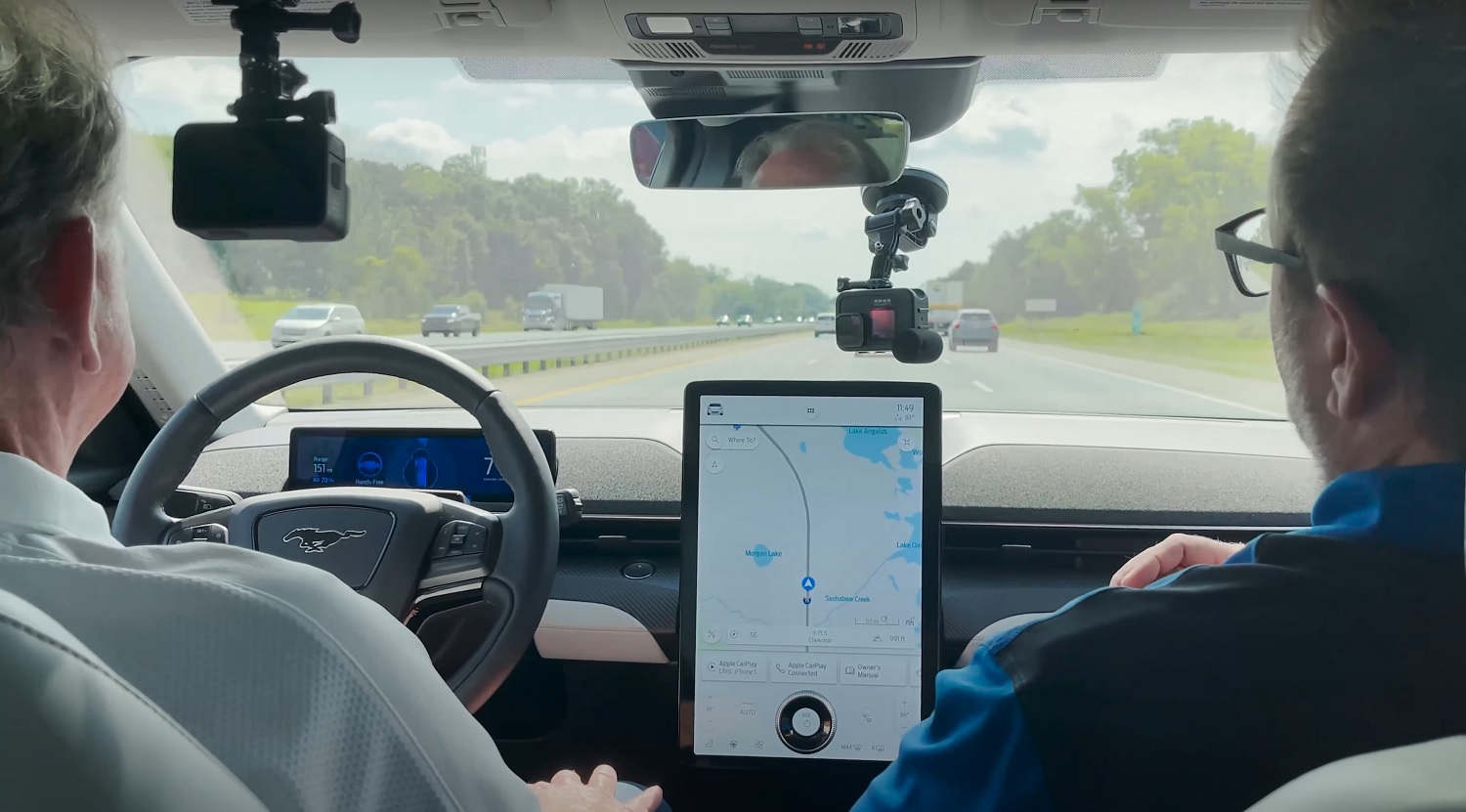 As we can see in the video, BlueCruise will ask the driver to put their hands on the wheel when they approach sharper curves. Munro also points out that Tesla notifies the driver when their exit is coming up, which the Ford Mustang Mach-E does not. Overall, he prefers Tesla's system to BlueCruise for these very reasons. He hasn't experienced his Tesla turning off or asking him to put his hands on the wheel when approaching a sharp corner as he did in the Mach-E.
Munro does enjoy the way the Mach-E drives but suggests that Ford needs to address the sharp curve issue, as he feels it puts the automaker's hands-free driving tech at a major disadvantage to Tesla's full self-driving beta, so it'll be interesting to see if the automaker heeds his advice with a future update.
We'll have more on the Mach-E soon, so be sure and subscribe to Ford Authority for more Mustang Mach-E news and ongoing Ford news coverage.