Ford, like any other global automaker, needs to study up on its primary competitors if it wants to compete effectively in its most popular markets. For North America, that means it has to keep a steady eye on products from Fiat Chrysler, which is now part of Stellantis after Peugeot and FCA decided to tie the knot earlier this year. One of that company's products is the Dodge Charger SRT Hellcat, which represents the apotheosis of the Charger lineup. While it may seem odd that Ford has an example on hand for evaluation, given it discontinued the Ford Taurus back in 2019, this latest development isn't as absurd as one might think.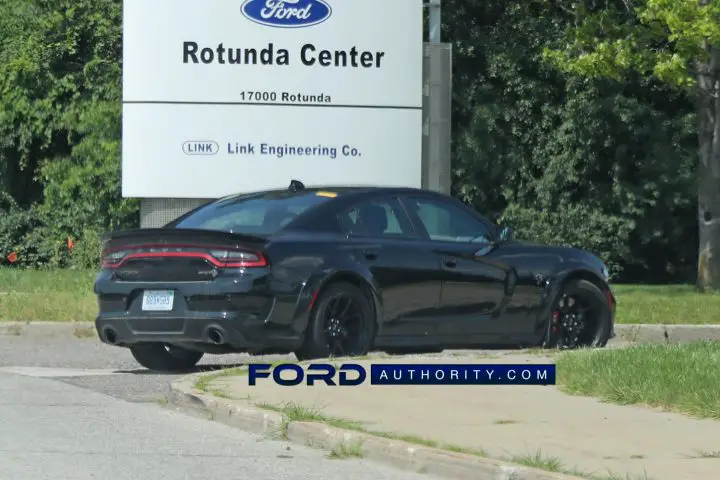 First off, this Dodge Charger SRT Hellcat is definitely owned by Ford, as it was clearly spotted turning into a Ford facility, in addition to sporting the telltale yellow sticker on its rear window. But why would Ford want to evaluate such a vehicle, especially since it dropped all sedans from its lineup? At this point, it is only competing against the likes of the 2021 Ford Mustang Shelby GT500, which is a somewhat indirect competitor. However, The Blue Oval is rumored to be seriously thinking about conjuring up a Ford Mustang sedan, as Ford Authority reported last year. The company could be getting a feel for how a muscle sedan behaves on the pavement, especially a model that features the 707 horsepower supercharged 6.2L V8 Hemi V8.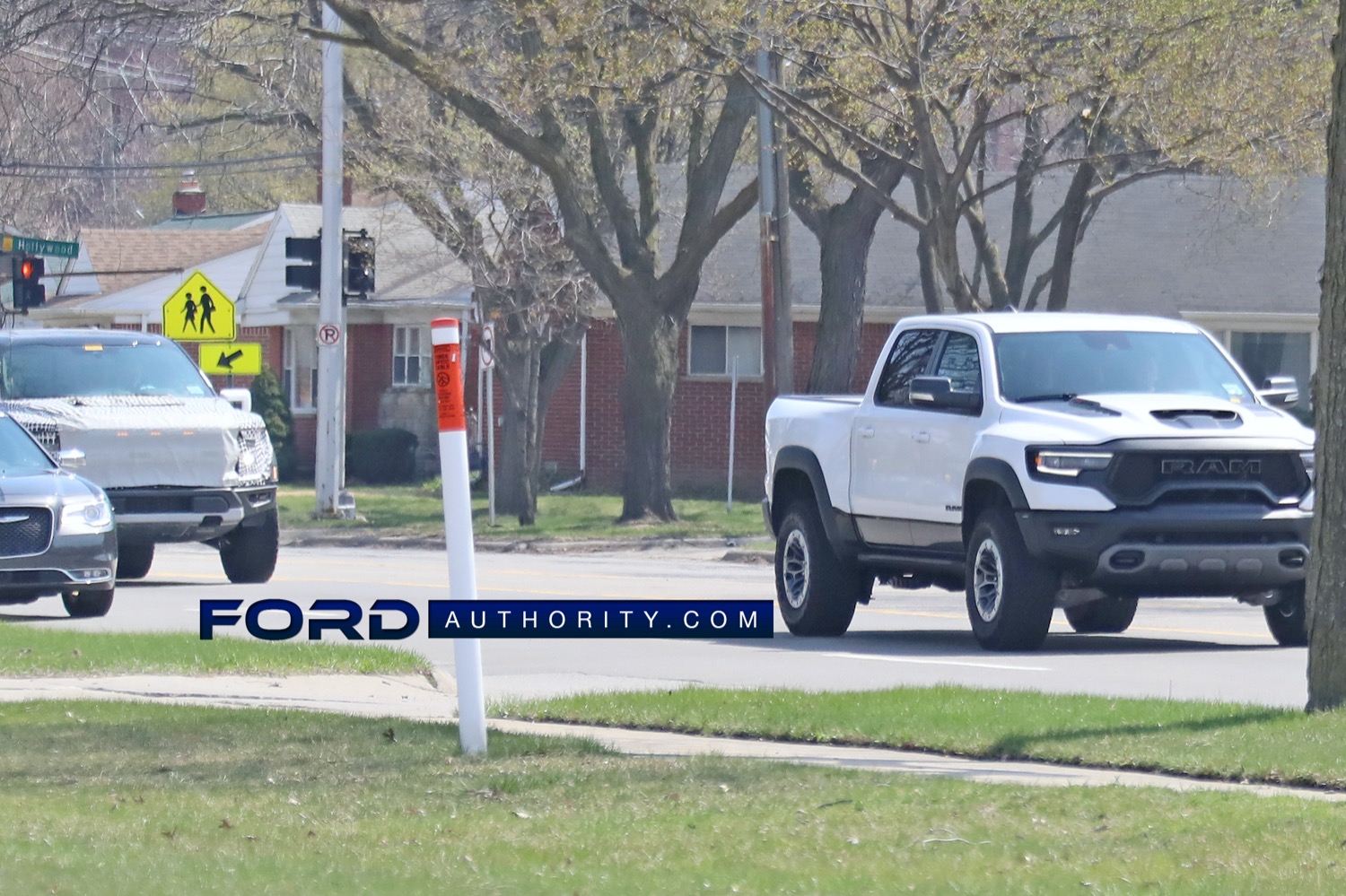 Ford is well acquainted with the guts of the Dodge Charger SRT Hellcat at this point, as its stablemate, the 2021 Ram 1500 TRX, features the same powertrain. Still, there must be something the company finds intriguing about the sedan. In any event, it joins a long line of testing vehicles before it, as Ford has been caught benchmarking the likes of the Jeep Gladiator, Corvette C8 Stingray, Audi e-tron, and 2021 Cadillac Escalade, among others.
We'll have more developments like this to share soon, so subscribe to Ford Authority for the latest Ford news coverage.