In recent years, Tesla has caught a lot of flak for its Autopilot and Full Self-Driving beta systems, which can be operated without a person being present in the driver's seat. This has led to a handful of high-profile crashes after drivers chose to circumvent these systems, even though Tesla is adamant that the driver must keep their eyes on the road while using them. But as it turns out, the Ford driver assist system present in the 2021 Ford Mustang Mach-E – along with the systems of almost every other automaker currently available – have the same problem, Car and Driver discovered in a recent test.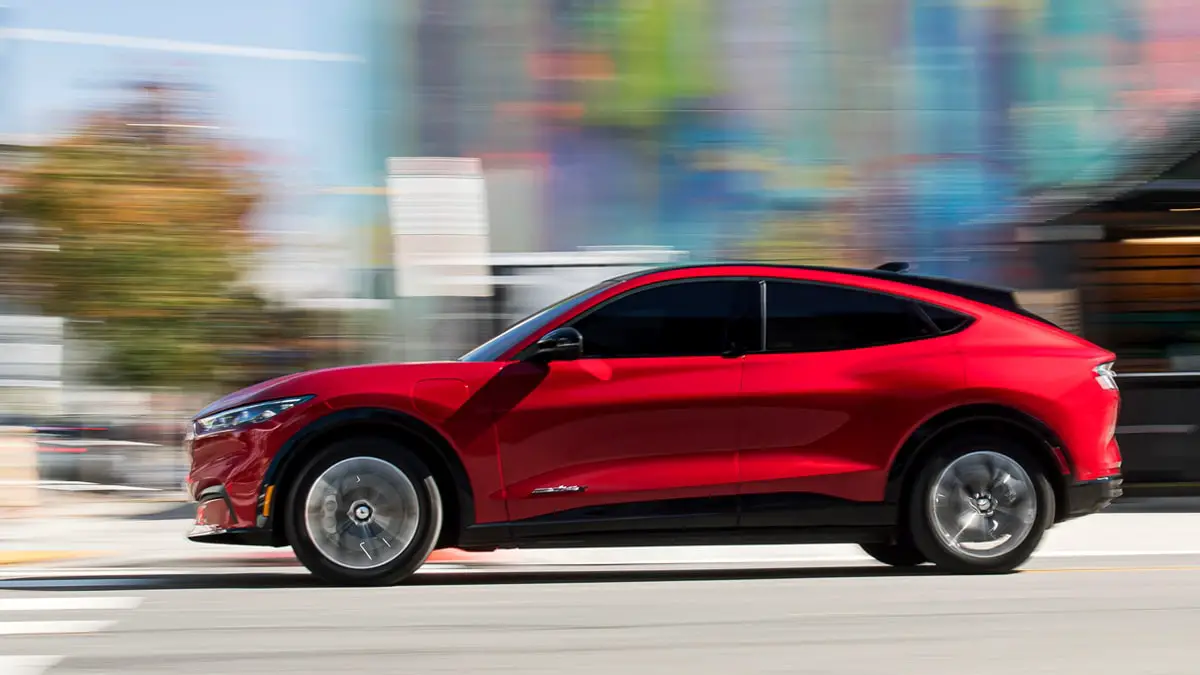 Car and Driver subjected 17 vehicles to four different tests to see how each driver assist system performed. The first involved setting the adaptive cruise control to 60 mph with lane centering active, then unbuckling the seat belt. Next, under the same conditions, the driver took their hands off the steering wheel to see how much time would pass before the vehicle displayed a warning message or the driver assist system shut down.
The third test repeated the second test, though C&D added a 2.5-pound ankle weight to the steering wheel to try and fool the system. Finally, the driver got out of the seat altogether, the seat belt still attached, with weight on the seat. In a separate test, fooling GM's SuperCruise was also completed using a set of gag glasses with eyeballs on them.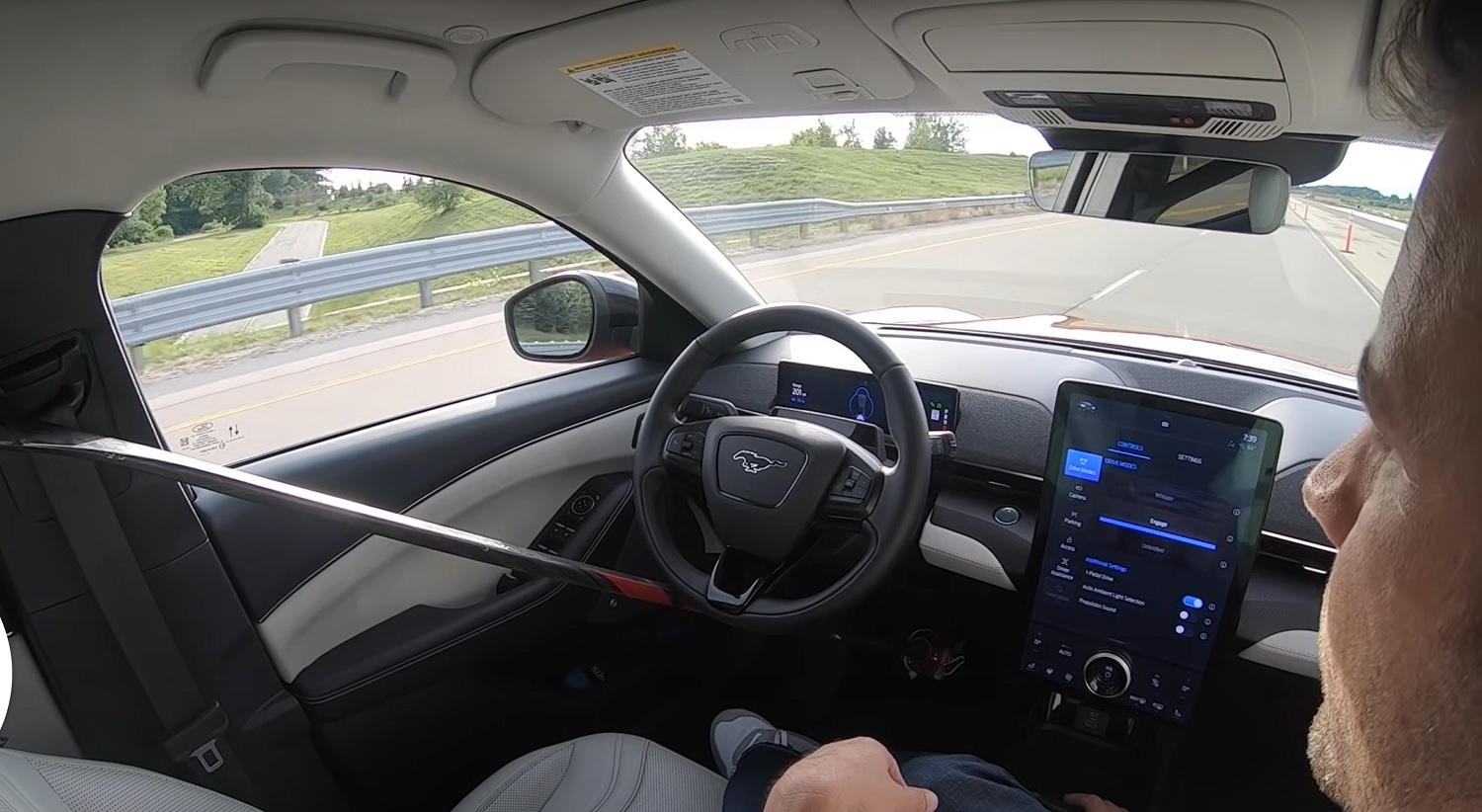 The Ford Mustang Mach-E didn't perform the worst of any vehicle in this test, but there are some concerns here worth mentioning. Unbuckling the seat belt had no effect on the EV crossover's driver assist system, while 20 seconds passed after the driver took their hands off the wheel before a warning was displayed. One second later, the system shut down and the vehicle automatically braked to a speed of five miles-per-hour. However, the system could also be tricked by placing a weight on the seat.
It's worth noting that this Mach-E wasn't equipped with Ford's forthcoming BlueCruise driver assist system. Both BlueCruise and GM's SuperCruise utilize a driver-facing camera in the instrument cluster that monitors eye gaze and head position to help ensure the driver's eyes remain on the road. This would presumably prevent someone from using these systems when the driver is not behind the wheel, though that obviously wasn't the case in this particular test.
We'll have more on Ford's driver assist systems and BlueCruise soon, so be sure and subscribe to Ford Authority for continuous Ford news coverage.