Yesterday, Ford Authority exclusively reported that at least one Ford GT prototype spotted around the Detroit Metro area is being tested with a powertrain that is different from the current model's twin-turbo 3.5L EcoBoost V6. It's currently unclear what, exactly, this powertrain might be, but sources noted that it sounds very different from the existing EcoBoost powerplant. Earlier today, Ford Authority speculated that it might be powered by Ford's twin-turbo 7.3L Godzilla V8, and now, our spies have captured this unusual Ford GT prototype driving around sporting the equipment necessary for an EPA emissions test.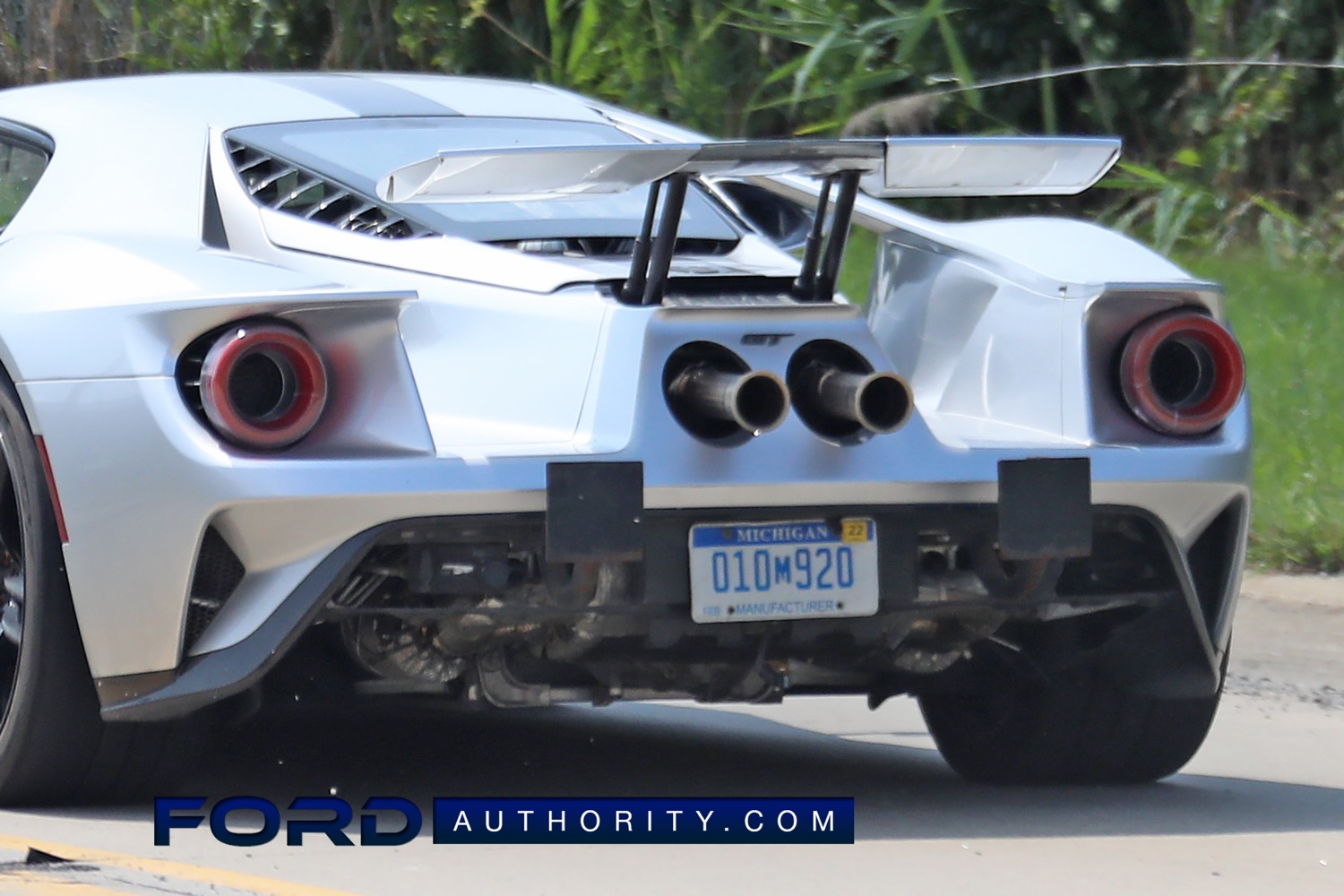 This interesting-looking setup is used by automakers on vehicles that are getting some sort of new powertrain. This is notable in the case of the Ford GT because it has been powered by Ford's 3.5L EcoBoost V6 since the second-gen model launched for the 2016 model year. If this GT didn't feature a powertrain other than the 3.5L EcoBoost engine, its EPA certification would simply carry over to subsequent model years.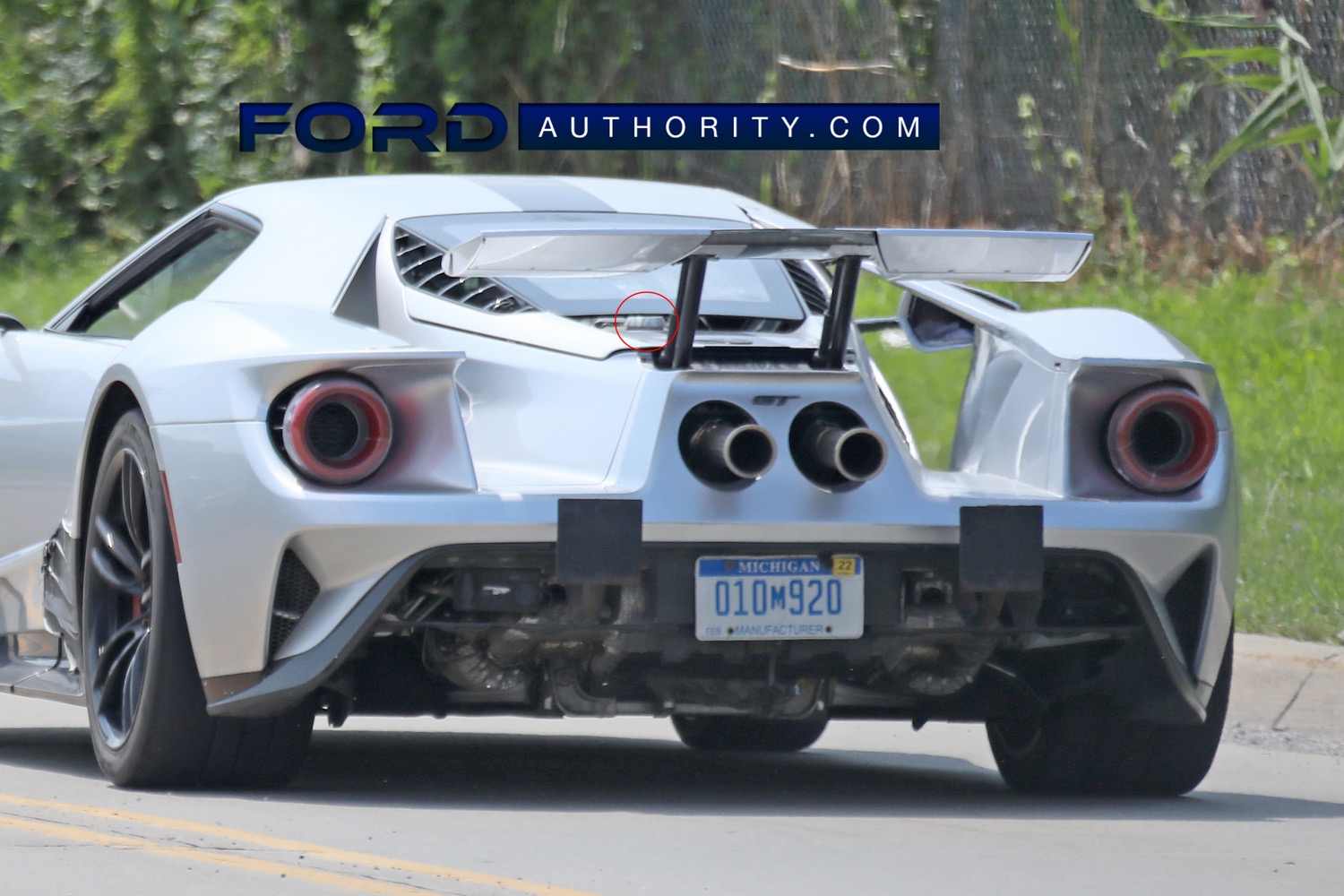 In addition to that special equipment, this GT is missing its rear diffuser and the grilles present in its rear bumper, which gives us a look at the mechanicals beneath. There are two, square-shaped pieces protruding from this area as well, along with the requisite manufacturer's license plate and tape present on the lower portion of the bodywork behind the driver's side door. Finally, we can see a large oil cap located just behind the rear glass (circled in red in the picture above), which is yet another indication that this GT is testing a new engine.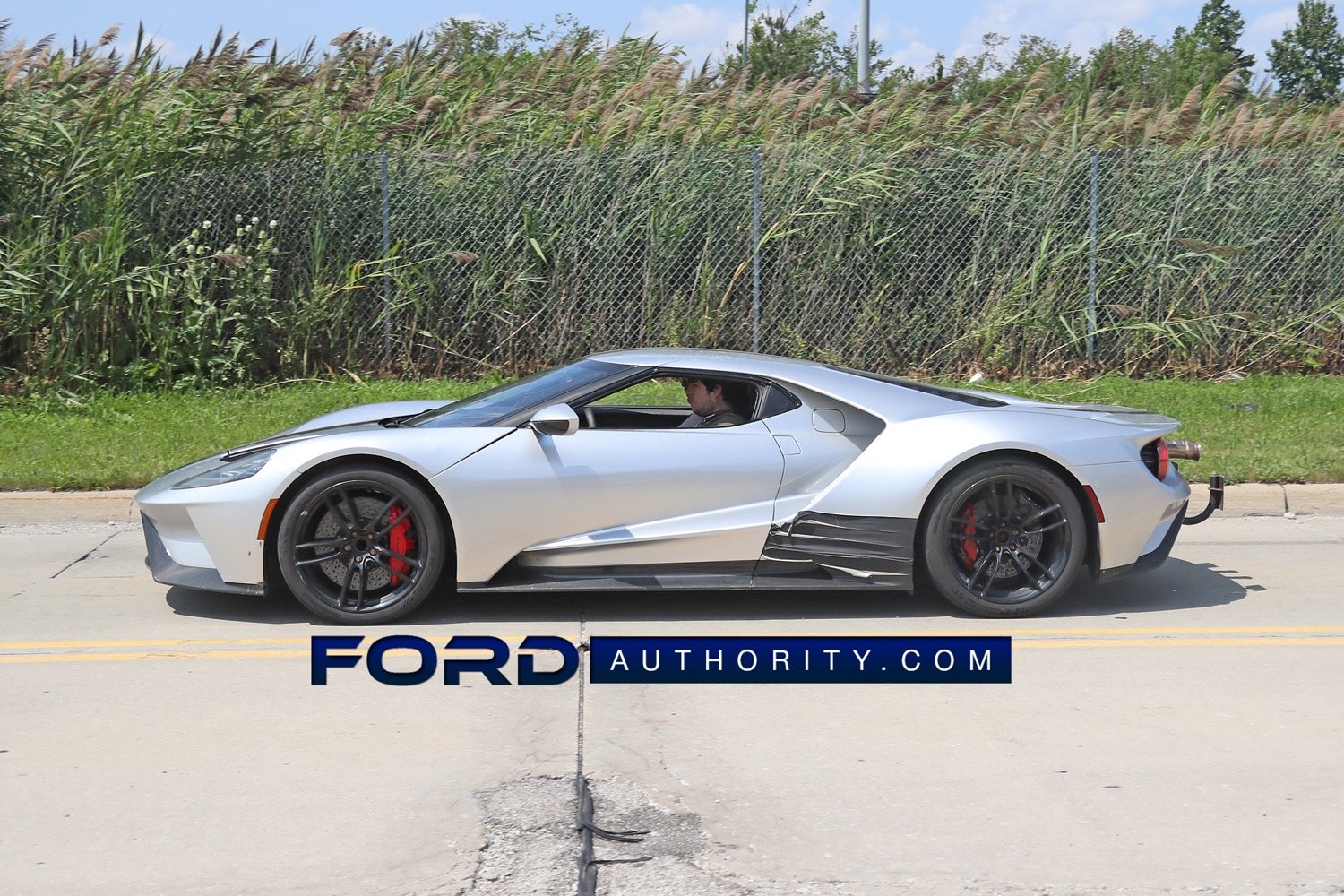 Currently, Ford GT production is winding down and scheduled to end following the 2022 model year. However, Ford has already extended production of the supercar a total of two times. Whether or not this prototype signifies that Ford intends to extend production a third time and/or offer a different powertrain choice in the GT is currently unclear, but this prototype is undoubtedly intriguing, nonetheless.
We'll have more on this mysterious Ford GT prototype as soon as it's available, so be sure to subscribe to Ford Authority for more Ford GT News and ongoing Ford news coverage.