Plug-in hybrids continue to sell well in Europe and other parts of the world as many consumers find them to provide the best of both worlds – some all-electric driving range and better fuel economy than a standard ICE vehicle, but without the range anxiety of a BEV. Regardless, some European officials are working to phase out PHEVs, which some experts say are not as environmentally friendly as originally thought, while Ford of Europe could transition to EVs before its goal of 2030. But for now, at least, the Ford Kuga has found traction in the region as it was Europe's best selling PHEV through the first half of 2021.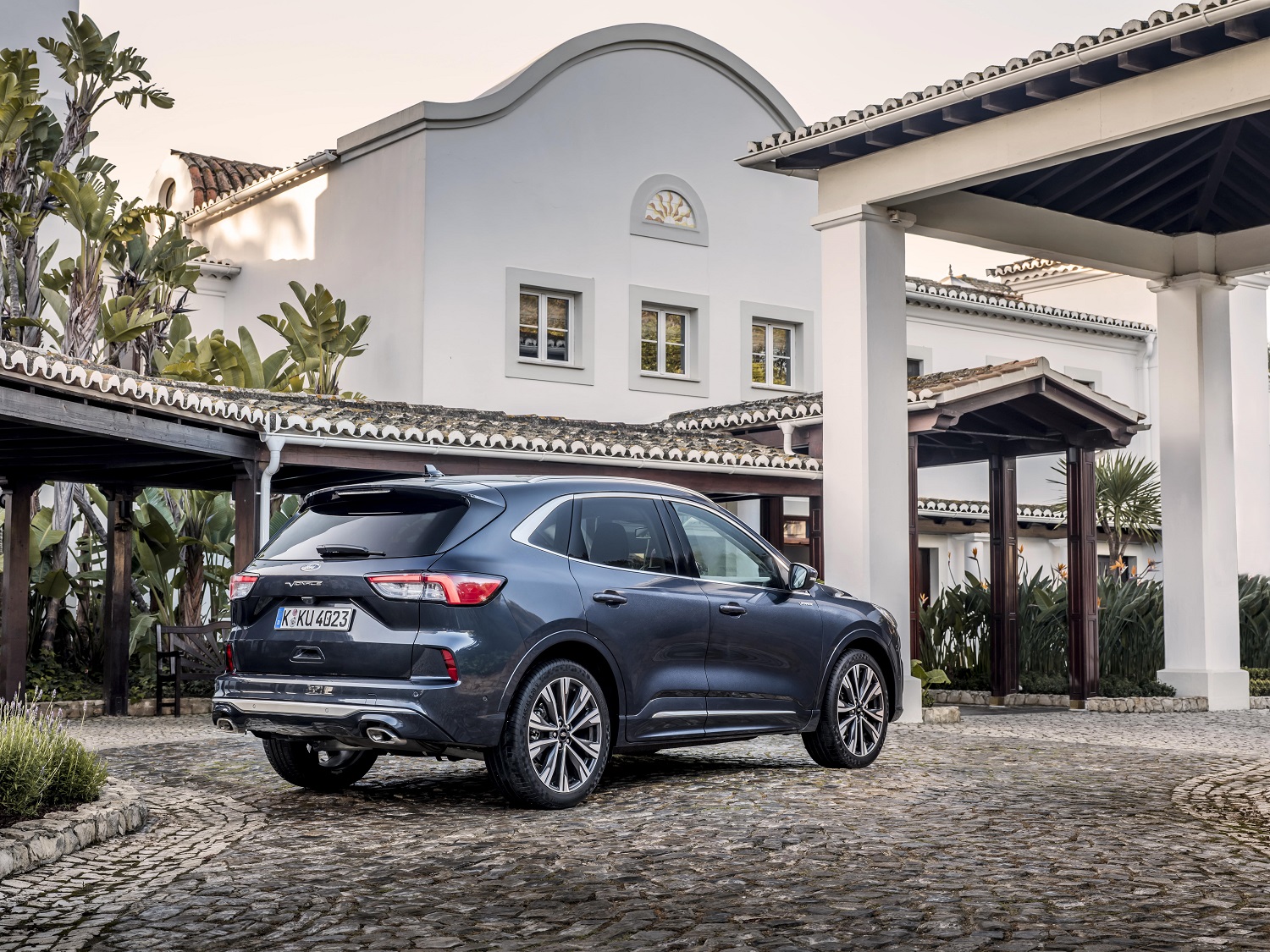 Kuga PHEV sales enjoyed their best month yet in June as Ford sold a total of 6,331 units – giving it a large lead over the next best selling PHEV, the Audi A3, which recorded 3,884 units sold. Ford moved nearly 16,000 Kuga PHEVs over April, May, and June, and the plug-in hybrid also outsold every other model in the Kuga range combined.
While PHEV detractors point to the fact that most owners don't charge their vehicles on a regular basis and drive on electric-only power frequently, that doesn't appear to be the case with Kuga PHEV owners. According to data provided by Ford, Kuga PHEV owners have covered 49 percent of their total miles traveled through the first half of 2021 on pure electric power alone.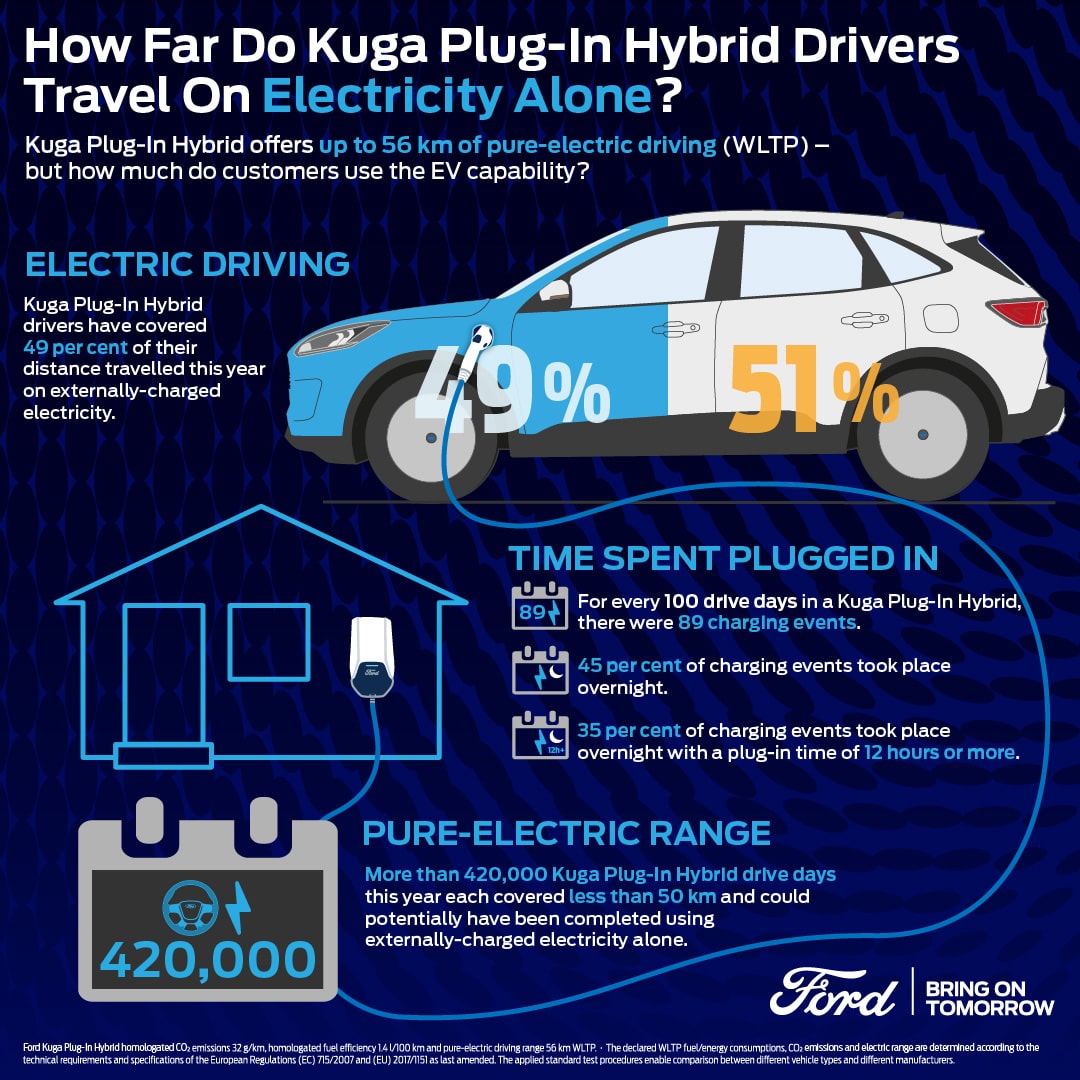 Ford's data also found that Kuga PHEV owners cover, on average, 52 kilometers (32 miles) per day, which is less than the vehicle's 56 kilometers (35 miles) of pure-electric driving range. This is significant because pure electric driving saves owners money, as it costs €10.40 ($12.32 USD) to drive 100 kilometers (62 miles) using only gasoline, compared to €5.05 ($5.98 USD) on electric power. Over 15,000 kilometers (9,320 miles), this calculates to a savings of over €800 ($947 USD) per year.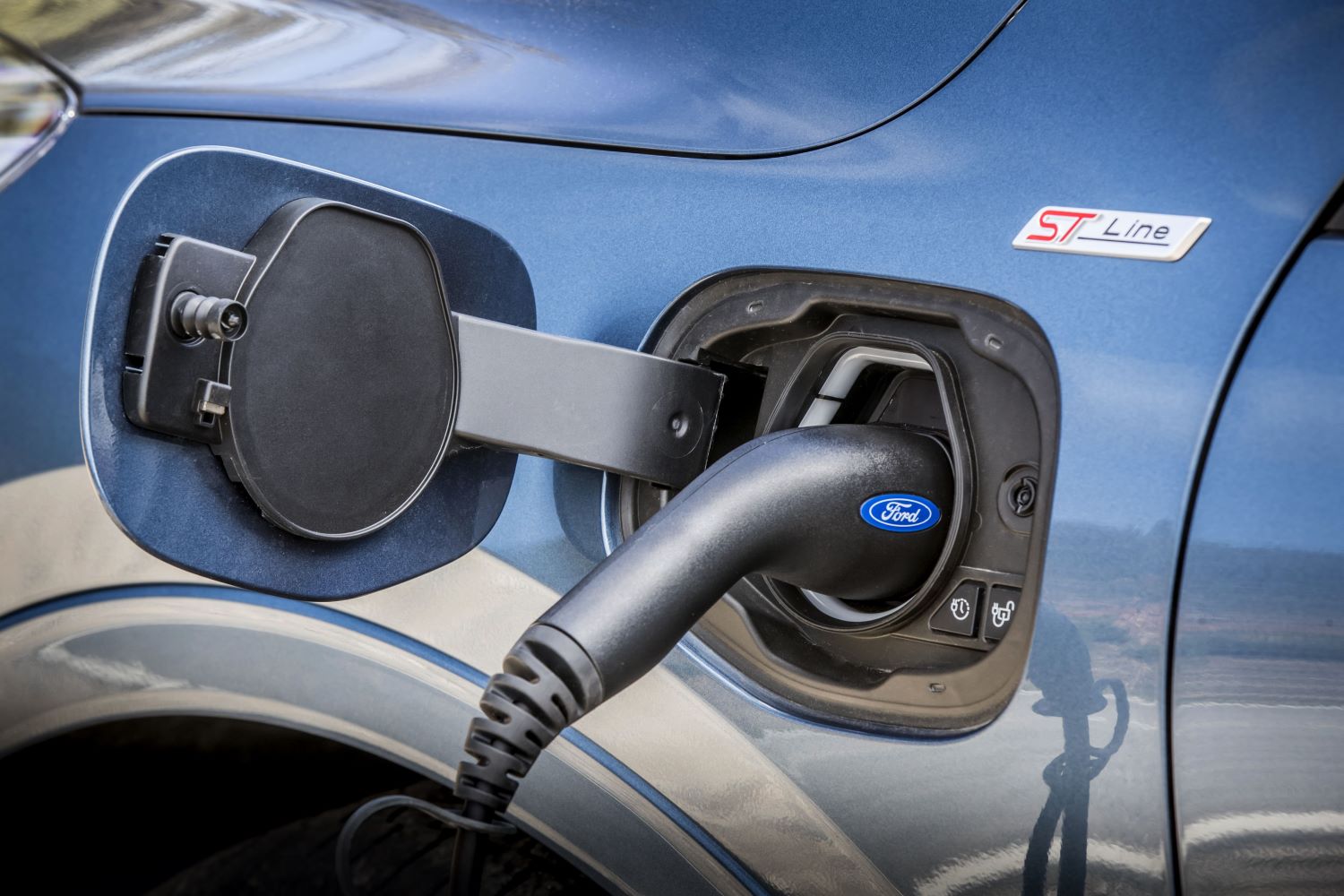 "We firmly believe that our customers buy hybrid vehicles to benefit from the advantages of driving on electric power, and this data shows that Kuga Plug-In Hybrid customers are keen to use their cars in EV mode as much as possible," said Roelant de Waard, general manager, Passenger Vehicles, Ford of Europe. "We are committed to an electrified future for Ford, and the fact that Kuga is the best-selling PHEV shows that our customers want to join us on this exciting journey."
We'll have more on the Kuga PHEV soon, so be sure and subscribe to Ford Authority for more Ford Kuga news and around-the-clock Ford news coverage.