Ford Motor Company China sales increased 24 percent to 306,700 units during the first six months (first half) of the 2021 calendar year. FoMoCo offers its two brands – Ford and Lincoln – in the Asian country, as well as a Chinese brand called JMC as part of the Jiangling-Ford joint venture. All three posted sales gains on a year-over-year basis.
"Ford is focused on offering the right mix of world-class vehicles and services to our customers in China and on continuing the momentum and growth of our business," said President and CEO of Ford China, Anning Chen, in a statement. "In the second quarter, we revealed six new vehicles and outlined a strong and innovative electrification strategy. These actions – combined with our commitment to deliver always-on customer experiences – position us for success in the competitive Chinese auto market," he added.
The six newly revealed vehicles referenced by Chen include the all-new Ford EVOS, Escape PHEV, Escort, 2021 Mustang, Lincoln Zephyr Reflection concept car and Lincoln Corsair PHEV.
FoMoCo China Sales Notes – H1 2021
FoMoCo does not provide individual model sales performance of sales in China, but we do have the following information:
Ford brand sales increased 9.5 percent to 143,400 units
Ford's best-selling model in China is the Escort compact sedan, which was recently updated
In the first half, the company launched the all-new Ford Equator crossover that's exclusive to the Chinese market
Ford Transit commercial vehicles sold approximately 27,400 units in the H1, up 27.3 percent
The Ford Escape and Edge sales surpassed 15,300 units and 13,700 units, respectively, growing 10 percent and 27.3 percent
Ford Mondeo and Taurus sedans sold more than 13,000 units and 3,800 units, respectively, up 14.1 percent and 41.2 percent
Lincoln sales increased 111.4 percent to 42,200 units
Lincoln Corsair sold approximately 23,700 units, up 200.3 percent

It has been the best-selling Lincoln model for 15 consecutive months

The Lincoln Aviator sold more than 6,500 units, up 281.7 percent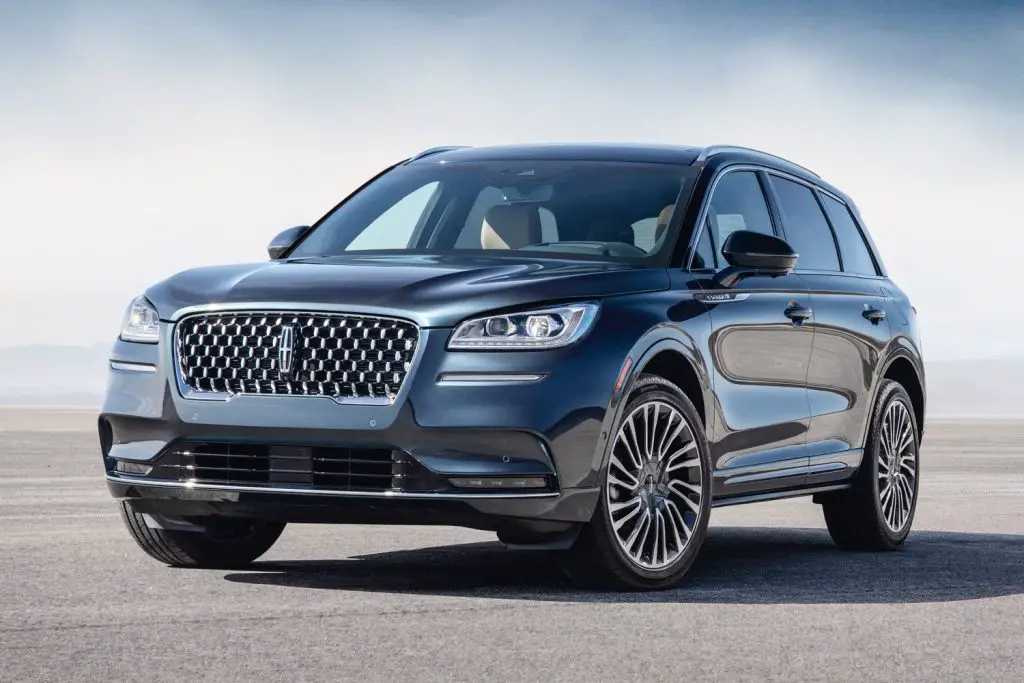 JMC sales increased 25.7 percent to 121,100 units
Light trucks sales grew 21.7 percent and surpassed 62,800 sales
Pickup sales sales approximately 33,300 units, up 28.8 percent
Commercial vans sold about 23,200 units
| Brand | H1 2021 / H2 2020 | H1 2021 | H1 2020 |
| --- | --- | --- | --- |
| Ford | +9.5% | 143,400 | 130,970 |
| Lincoln | +111.4% | 42,200 | 19,960 |
| JMC | +25.7% | 121,100 | 96,370 |
| Total | +24% | 306,700 | 247,300 |
About The Numbers
All percent change figures compared to Ford Motor Company China sales for H1 2020, unless noted otherwise
Further Reading & Sales Reporting
Running Ford Motor Company sales numbers
Ford Motor Company Q2 2021 sales reports:

Ford Motor Company sales Q2 2021 U.S.A
Ford China sales Q2 2021
Ford Motor Company Canada sales Q2 2021

Ford Canada sales Q2 2021
Lincoln Canada sales Q2 2021

Ford Motor Company Argentina sales Q2 2021
Ford Motor Company Brazil sales Q2 2021
Ford Motor Company Korea sales Q2 2021

Ford Motor Company Korea sales April 2021

Ford Korea sales April 2021
Lincoln Korea sales April 2021

Ford Motor Company Korea sales May 2021

Ford Korea sales May 2021
Lincoln Korea sales May 2021

Ford Motor Company Korea sales June 2021

Ford Korea sales June 2021
Lincoln Korea sales June 2021

Ford Motor Company Mexico sales Q2 2021
Ford Russia sales Q2 2021

Ford Russia sales April 2021
Ford Russia sales May 2021
Ford Russia sales June 2021