Ford Motor Company sales fell by 32 percent to 120,053 units during July 2021 in the United States. Sales decreased at both FoMoCo divisions – the namesake Ford brand and at Lincoln.
"In addition to the sales we delivered in July, our retail order bank increased over 70,000 units, excluding our Bronco and Maverick retail orders, which is 10 times higher than we were a year ago. Our newest products, including F-150 PowerBoost, Mustang Mach-E, Bronco and Bronco Sport, are conquesting at a rate that is almost 14 points higher than Ford overall," said said Vice President, Ford Sales U.S. and Canada, Andrew Frick. "With our strong portfolio of new products, robust transaction pricing and a big order bank, we are perfectly positioned for significant growth as the semiconductor chip situation improves," he added.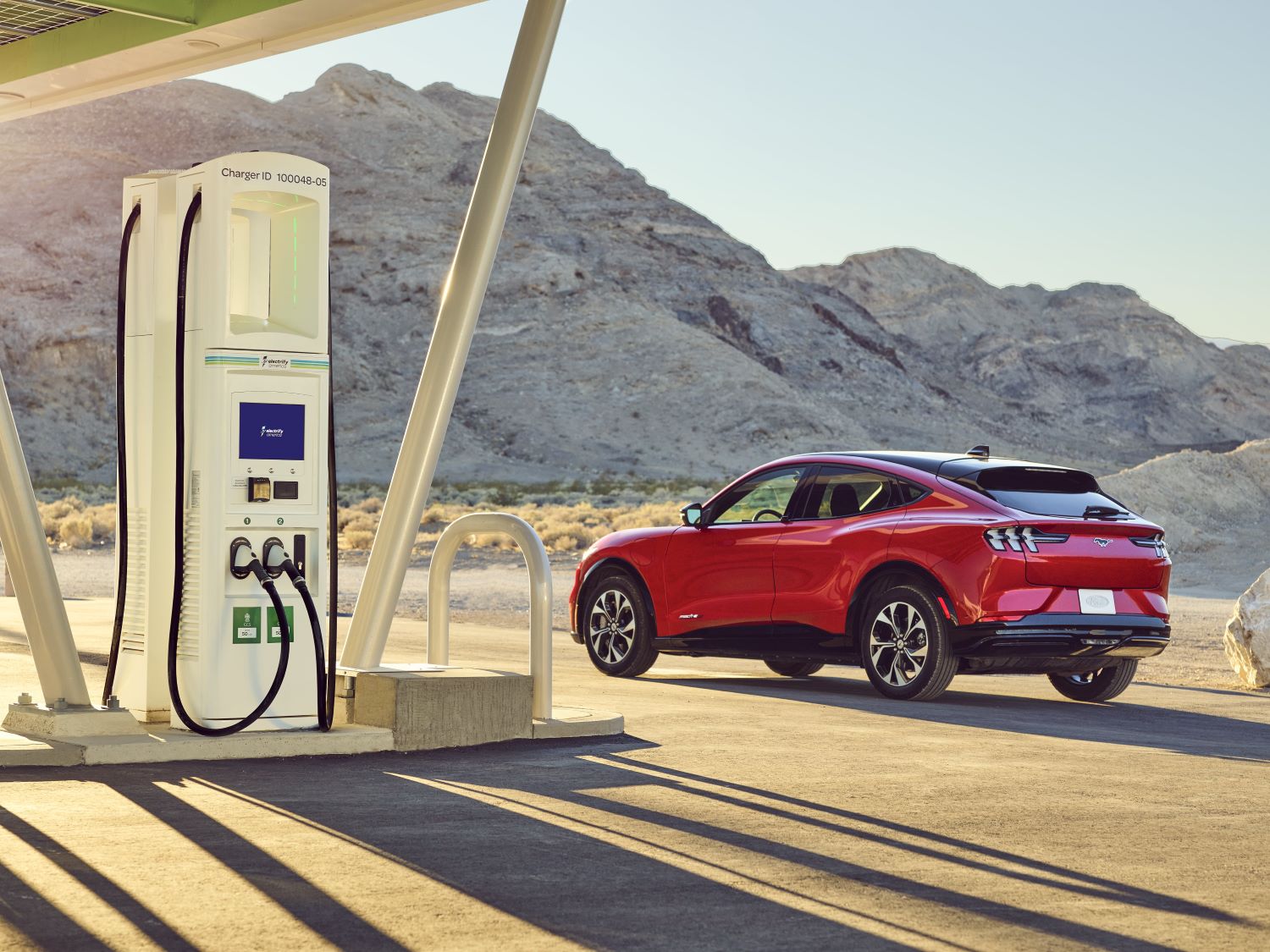 FoMoCo Sales Notes – U.S. July 2021
Sale types:
Total Ford Motor Company sales during July 2021 decreased 32 percent to 120,053 units

Truck sales totaled 72,574 units, down 31.8 percent in total and 37.7 percent in retail
SUV sales totaled 43,114 units, down 27 percent in total and 34.5 percent in retail
Car sales totaled 4,365 units, down 74.5 percent in total and 78.7 percent in retail

With new truck and SUV vehicle introductions and sales of high series trim SUVs up 6.7 percent over July last year, transaction prices are up approximately $8,400 at almost $50,000 per vehicle

July's incentive spend as a percentage of transaction pricing was 3.5 percent per vehicle, down more than 7 percentage points (ppts) over a year ago and 1.4 ppts lower than the overall industry

Retail orders expanded further, spring-loading Ford for growth. Ford's retail order bank increased over 70,000 units, excluding Bronco and Maverick retail orders, which is 10 times the normal retail order rate compared to year ago.

The upcoming Ford Maverick now has approximately 80,000 reservations, with the largest number coming from California.
F-150 Lightning reservations exceeded 120,000. Almost 80 percent of the fully electric Lightning truck customers are coming from other brands, with the majority of orders coming from California and bringing new people to the full-size truck segment.

Ford's electrified vehicle portfolio achieves new July sales record, while expanding the presence of Ford's electrified vehicles in California

Ford's electrified vehicle sales were up 57.5 percent on sales of 9,103 vehicles, with Mustang Mach-E and F-150 PowerBoost Hybrid leading the way with sales of 2,854 and 4,498, respectively.

Ford is rapidly growing its accessory business, with further expansion expected. Through the first half of the year, Ford's accessory business was up 23 percent and on track for a record year
Ford advances disruptive automotive technology with approximately 2.4 million monthly active users in the U.S. on FordPass and Lincoln Way, up from 1.3M a year ago.

Activation rates as high as 97 percent on Mustang Mach-E
High engagement across the entire Ford / Lincoln lineup at 82.4 percent, up almost 5 ppts since 2019

Ford's recent acquisition of Electriphi is expected to accelerate Ford's electric fleet adoption by offering commercial customers depot charging management for vehicles like E-Transit and F-150 Lightning Pro.

Ford's E-Transit has over 20,000 reservations and growing

Ford's overall AWD/4WD mix of SUVs in July was over 68 percent. This is a new record for Ford and plays a significant role in Ford's transaction price expansion.
Ford SUV transaction pricing in July hit a record of $42,000 per SUV, up $6,200 over last year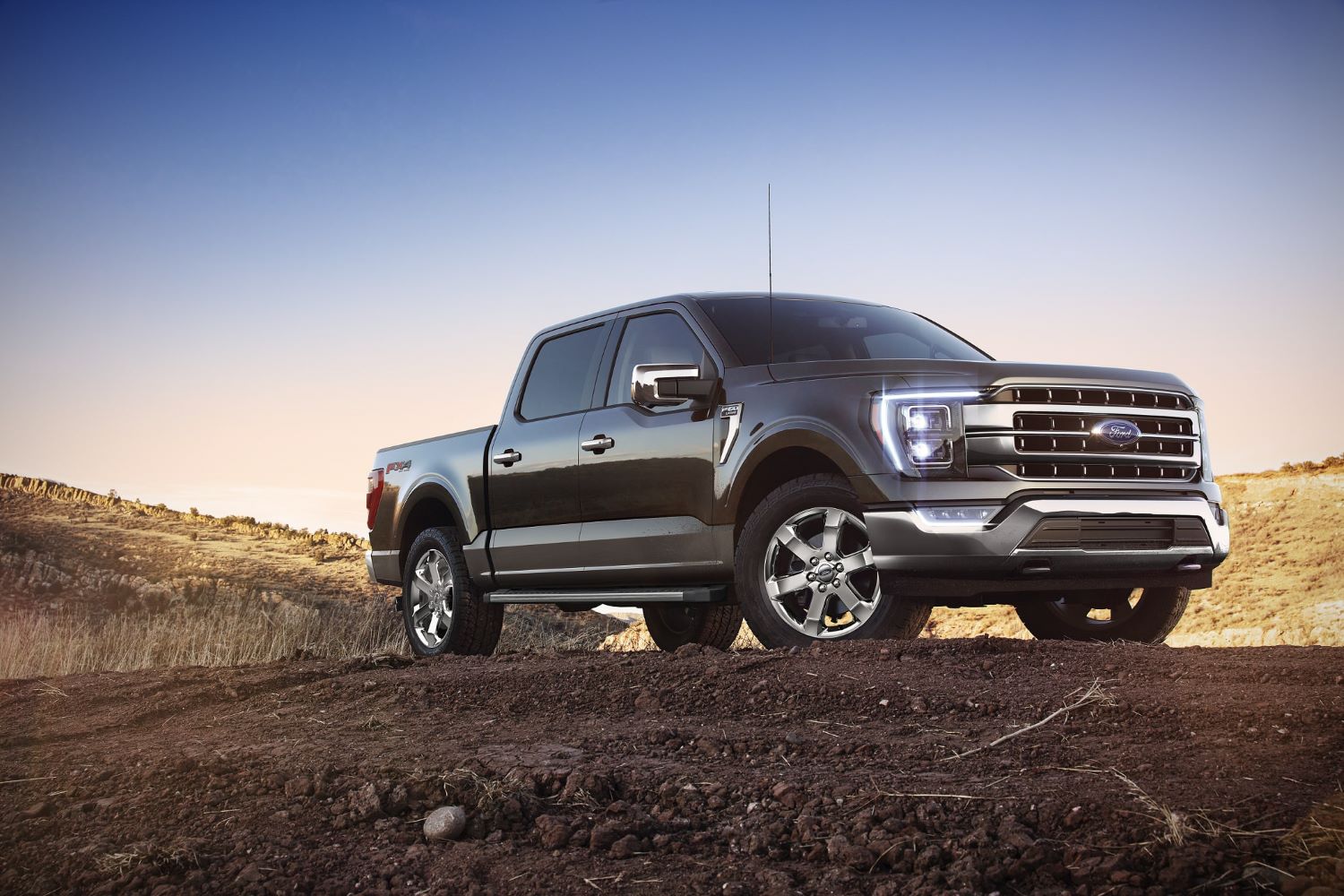 Brand & Model Sales
Ford sales decreased 30.8 percent to 115,816 units:
Lincoln sales decreased 50.9 percent to 4,237 units:
Lincoln Aviator sales decreased 44.1 percent to 1,126 units
Lincoln Continental sales decreased 81.9 percent to 84 units
Lincoln Corsair sales decreased 68.8 percent to 599  units

These figures include those of the outgoing Lincoln MKC

Lincoln MKZ sales decreased 98.9 percent to 14 units
Lincoln Nautilus sales decreased 24.5 percent to 1,416 units
Lincoln Navigator sales decreased 9.7 percent to 998 units
Lincoln is realizing record retail orders this year, with new orders for Lincoln more than doubling relative to last year
New products expanded transaction pricing for the brand in July by $11,500 over July last year. At $62,400 per vehicle, Lincoln transaction pricing grew at almost twice the rate of the overall luxury segment in July with transaction pricing now approximately $5,000 higher than the segment
During the first seven months of the 2021 calendar year, Ford Motor Company sales decreased 0.8 percent to 1,116,714  units.
Ford Brand Sales - July 2021 - USA
| Model | July 2021 / July 2020 | July 2021 | July 2020 | YTD 2021 / YTD 2020 | YTD 2021 | YTD 2020 |
| --- | --- | --- | --- | --- | --- | --- |
| Total | -30.8% | 115,816 | 167,278 | -0.7% | 1,063,553 | 1,070,635 |
| Bronco Sport | N/A | 2,306 | 0 | N/A | 62,820 | 0 |
| Bronco | N/A | 3,277 | 0 | N/A | 4,078 | 0 |
| E-Series | -8% | 2,468 | 2,683 | +6.6% | 19,803 | 18,583 |
| EcoSport | -26.9% | 4,240 | 5,802 | -15.2% | 30,544 | 36,035 |
| Edge | -57.9% | 3,349 | 7,956 | -27.1% | 42,704 | 58,607 |
| Escape | -71% | 4,141 | 14,272 | -9.5% | 89,633 | 99,069 |
| Expedition | -6.8% | 5,457 | 5,856 | +38.6% | 52,965 | 38,201 |
| Explorer | -26.4% | 13,351 | 18,128 | +10.3% | 131,592 | 119,277 |
| F-Series | -26.2% | 52,314 | 70,908 | -5.5% | 414,346 | 438,295 |
| Fusion | -98.8% | 124 | 10,424 | -83.9% | 11,577 | 71,845 |
| GT | +18.8% | 19 | 16 | -27.4% | 82 | 113 |
| Heavy trucks | +22.2% | 1,136 | 930 | +86.4% | 7,826 | 4,198 |
| Mustang | -16.1% | 4,124 | 4,914 | -6.8% | 36,074 | 38,700 |
| Mustang Mach E | N/A | 2,854 | 0 | N/A | 15,829 | 0 |
| Ranger | -33.7% | 5,960 | 8,993 | +17% | 64,331 | 54,981 |
| Transit | -25% | 8,984 | 11,983 | -9.1% | 60,697 | 66,763 |
| Transit Connect | -56.8% | 1,712 | 3,963 | +2% | 18,652 | 18,288 |
Lincoln Sales - July 2021 - USA
| Model | July 2021 / July 2021 | July 2021 | July 2020 | YTD 2021 / YTD 2020 | YTD 2021 | YTD 2020 |
| --- | --- | --- | --- | --- | --- | --- |
| Total | -50.9% | 4,237 | 8,630 | -4.2% | 53,161 | 55,472 |
| Aviator | -44.1% | 1,126 | 2,016 | +11% | 12,982 | 11,698 |
| Continental | -81.9% | 84 | 465 | -55.4% | 1,357 | 3,040 |
| Corsair | -68.8% | 599 | 1,918 | +8.1% | 14,106 | 13,051 |
| MKZ | -98.9% | 14 | 1,244 | -78.6% | 1,647 | 7,711 |
| Nautilus | -24.5% | 1,416 | 1,876 | +5.6% | 12,843 | 12,157 |
| Navigator | -9.7% | 998 | 1,105 | +33.2% | 10,226 | 7,680 |
Ford Motor Company Sales - July 2021 - USA
| Model | July 2021 / July 2021 | July 2021 | July 2020 | YTD 2021 / YTD 2020 | YTD 2021 | YTD 2020 |
| --- | --- | --- | --- | --- | --- | --- |
| Total | -50.9% | 4,237 | 8,630 | -4.2% | 53,161 | 55,472 |
| Aviator | -44.1% | 1,126 | 2,016 | +11% | 12,982 | 11,698 |
| Continental | -81.9% | 84 | 465 | -55.4% | 1,357 | 3,040 |
| Corsair | -68.8% | 599 | 1,918 | +8.1% | 14,106 | 13,051 |
| MKZ | -98.9% | 14 | 1,244 | -78.6% | 1,647 | 7,711 |
| Nautilus | -24.5% | 1,416 | 1,876 | +5.6% | 12,843 | 12,157 |
| Navigator | -9.7% | 998 | 1,105 | +33.2% | 10,226 | 7,680 |
Sales Results - July 2021 - USA - Ford
| MODEL | JUL 2021 / JUL 2020 | JULY 2021 | JULY 2020 | YTD 2021 / YTD 2020 | YTD 2021 | YTD 2020 |
| --- | --- | --- | --- | --- | --- | --- |
| BRONCO | * | 3,277 | * | * | 4,078 | * |
| BRONCO SPORT | * | 2,306 | * | * | 62,820 | * |
| E-SERIES | -8.01% | 2,468 | 2,683 | +6.57% | 19,803 | 18,583 |
| ECOSPORT | -27.89% | 4,240 | 5,880 | -15.24% | 30,544 | 36,035 |
| EDGE | -57.91% | 3,349 | 7,956 | -27.13% | 42,704 | 58,607 |
| ESCAPE | -70.99% | 4,141 | 14,272 | -9.52% | 89,633 | 99,069 |
| EXPEDITION | -6.81% | 5,457 | 5,856 | +38.65% | 52,965 | 38,201 |
| EXPLORER | -26.35% | 13,351 | 18,128 | +10.32% | 131,592 | 119,277 |
| F-SERIES | -26.22% | 52,314 | 70,908 | -5.46% | 414,346 | 438,295 |
| FUSION | -98.81% | 124 | 10,424 | -83.89% | 11,577 | 71,845 |
| GT | +18.75% | 19 | 16 | -27.43% | 82 | 113 |
| HEAVY TRUCKS | +22.15% | 1,136 | 930 | +86.42% | 7,826 | 4,198 |
| MUSTANG | -16.08% | 4,124 | 4,914 | -6.79% | 36,074 | 38,700 |
| MUSTANG MACH-E | * | 2,854 | * | * | 15,829 | * |
| RANGER | -33.73% | 5,960 | 8,993 | +17.01% | 64,331 | 54,981 |
| TRANSIT | -25.03% | 8,984 | 11,983 | -9.09% | 60,697 | 66,763 |
| TRANSIT CONNECT | -56.80% | 1,712 | 3,963 | +1.99% | 18,652 | 18,288 |
| FORD TOTAL | -30.76% | 115,816 | 167,278 | -0.66% | 1,063,553 | 1,070,635 |
Sales Results - July 2021 - USA - Lincoln
| MODEL | JUL 2021 / JUL 2020 | JULY 2021 | JULY 2020 | YTD 2021 / YTD 2020 | YTD 2021 | YTD 2020 |
| --- | --- | --- | --- | --- | --- | --- |
| AVIATOR | -44.15% | 1,126 | 2,016 | +10.98% | 12,982 | 11,698 |
| CONTINENTAL | -81.94% | 84 | 465 | -55.36% | 1,357 | 3,040 |
| CORSAIR | -68.77% | 599 | 1,918 | +8.08% | 14,106 | 13,051 |
| MKZ | -98.87% | 14 | 1,244 | -78.64% | 1,647 | 7,711 |
| NAUTILUS | -24.52% | 1,416 | 1,876 | +5.64% | 12,843 | 12,157 |
| NAVIGATOR | -9.68% | 998 | 1,105 | +33.15% | 10,226 | 7,680 |
| LINCOLN TOTAL | -50.90% | 4,237 | 8,630 | -4.17% | 53,161 | 55,472 |
Sales Results - July 2021 - USA - FMC Totals
| BRAND | JUL 2021 / JUL 2020 | JULY 2021 | JULY 2020 | YTD 2021 / YTD 2020 | YTD 2021 | YTD 2020 |
| --- | --- | --- | --- | --- | --- | --- |
| FORD TOTAL | -30.76% | 115,816 | 167,278 | -0.66% | 1,063,553 | 1,070,635 |
| LINCOLN TOTAL | -50.90% | 4,237 | 8,630 | -4.17% | 53,161 | 55,472 |
| FMC USA TOTAL | -31.75% | 120,053 | 175,908 | -0.83% | 1,116,714 | 1,126,107 |
About The Numbers
All percent change figures compared to Ford Motor Company sales for July 2020, unless noted otherwise
Further Reading & Sales Reporting
Running Ford Motor Company sales numbers
Ford Motor Company Q3 2021 sales reports:

Ford Motor Company sales Q3 2021 U.S.A
Ford Europe sales Q3 2021
Ford Motor Company Canada sales Q3 2021

Ford Canada sales Q3 2021
Lincoln Canada sales Q3 2021

Ford Motor Company Argentina sales Q3 2021
Ford Motor Company Brazil sales Q3 2021
Ford Motor Company Korea sales Q3 2021

Ford Motor Company Korea sales July 2021

Ford Korea sales July 2021
Lincoln Korea sales July 2021

Ford Motor Company Korea sales August 2021

Ford Korea sales August 2021
Lincoln Korea sales August 2021

Ford Motor Company Korea sales September 2021

Ford Korea sales September 2021
Lincoln Korea sales September 2021

Ford Motor Company Mexico sales Q3 2021
Ford Russia sales Q3 2021

Ford Russia sales July 2021
Ford Russia sales August 2021
Ford Russia sales September 2021