Former Ford engineer, owner of engineering consulting firm Munro & Associates, Inc., and YouTuber Sandy Munro has been working on disassembling a 2021 Ford Mustang Mach-E for weeks now. So far, that process has included examining the Mach-E's undercarriage, frunk area, door assembly, rear cargo area, pillars, front end, seats, battery pack, suspension, thermal system (including a deep dive into its heating and cooling), battery tray, voltage system, instrument panel, rear motor, front motor, and bare body, as well as comparing its engineering to its rivals and conducting a thorough battery analysis. In his latest video, Munro sits down with Mach-E chief engineer Donna Dickson to discuss his findings in a rather revealing interview.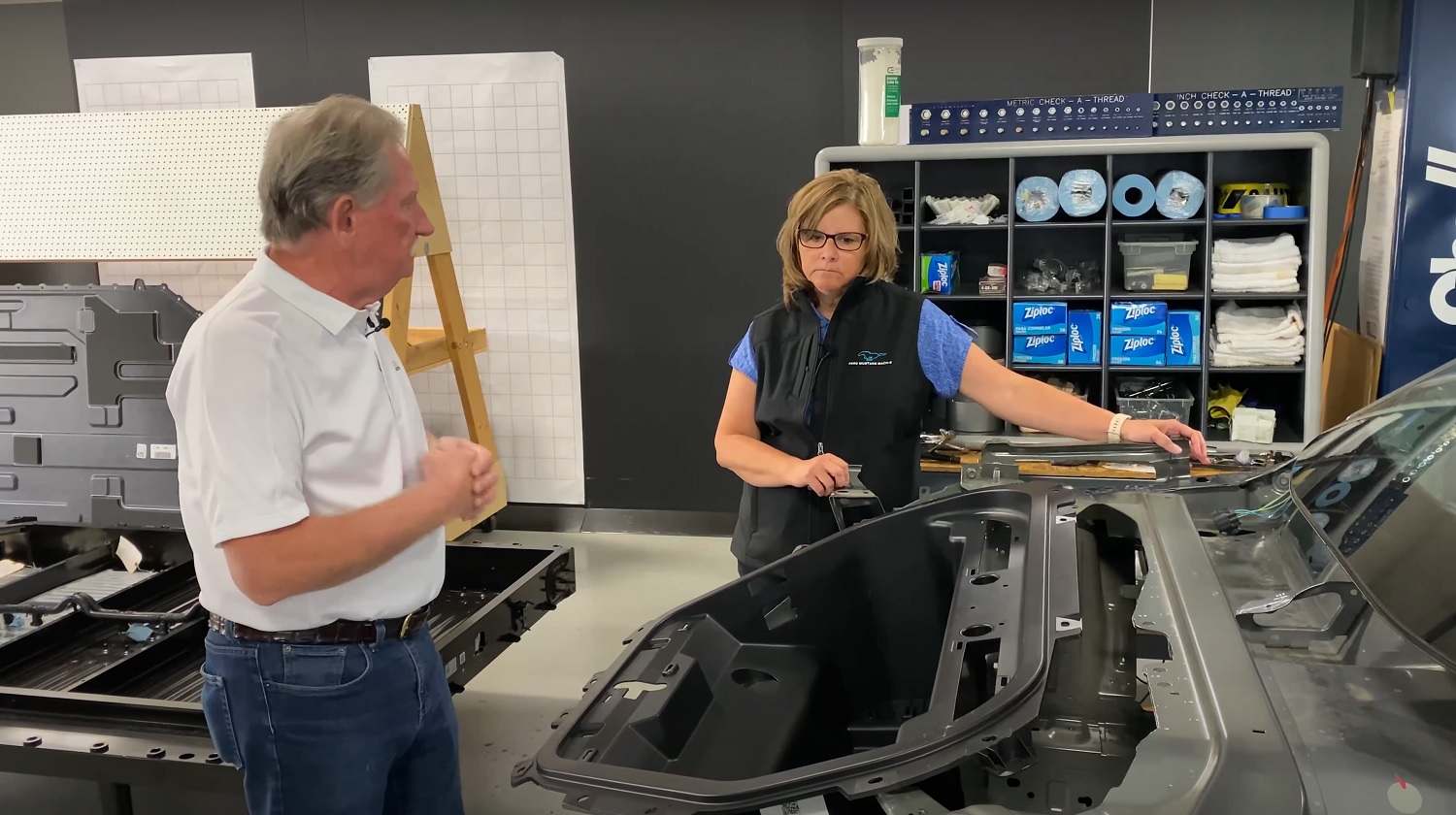 For starters, Dickson notes that starting in July, Ford stopped putting the frunk divider in the Mach-E – a feature that Munro isn't a fan of anyway. The Mach-E chief engineer also mentions that the crossover will come with an automatic frunk release feature later this year, so customers will be able to open the frunk using the FordPass app or via the Mach-E's infotainment screen. The update will be available as an over-the-air update in Q3.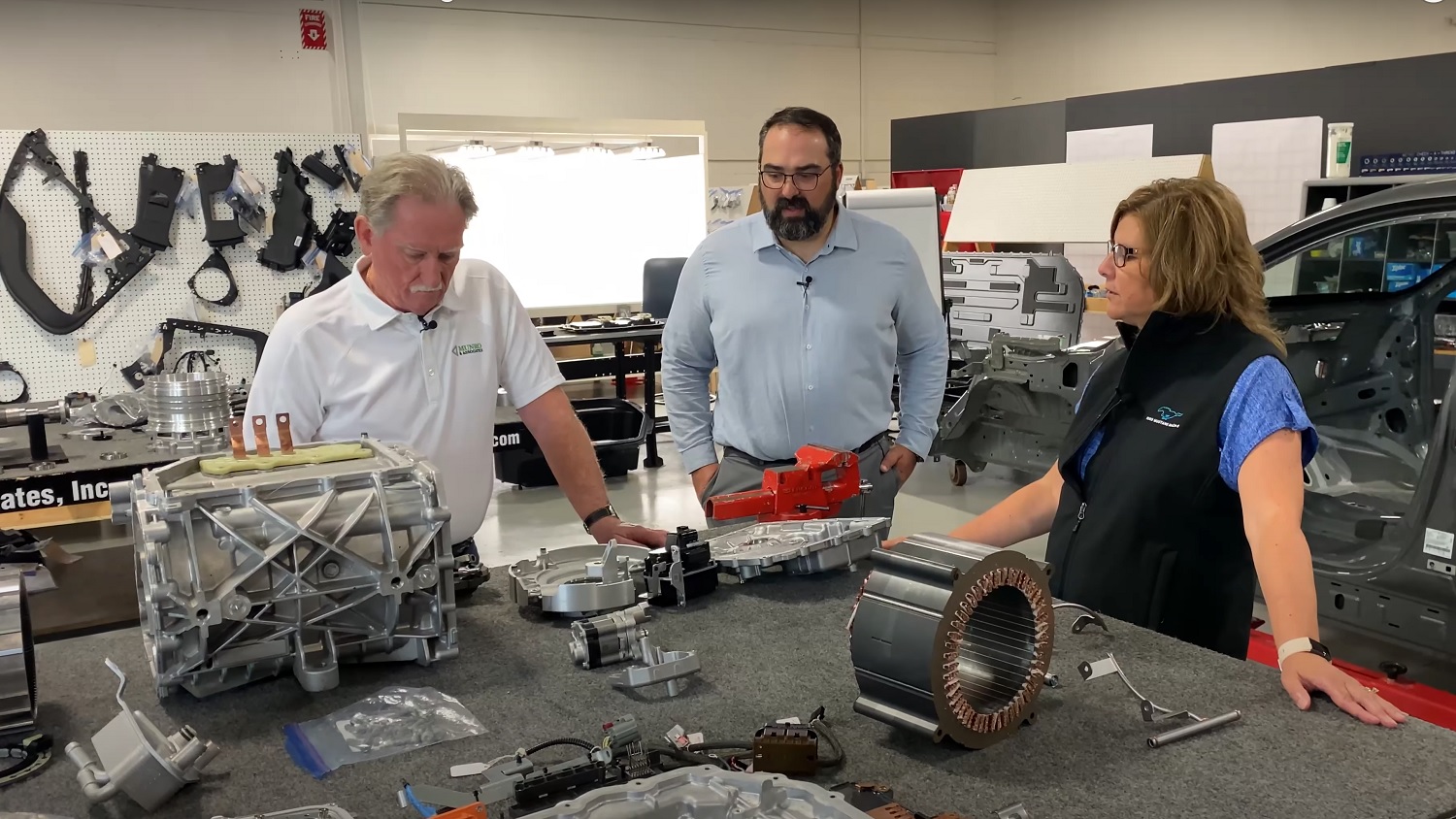 Some of the Mach-E's features that Munro didn't like as much, like the rear motor, were born out of familiarity, as Dickson explains. Ford wanted to get the Mach-E to market, and wanted to ensure that it was reliable.  Thus, in many cases, the automaker stuck with designs and parts that it was familiar with rather than trying to reinvent the wheel. Regardless, as she points out, the automaker will be improving upon the parts used in the EV crossover, as well as working to increase its range, on a yearly basis.
One particular change Munro and Dickson discuss is the eventual deletion of side mirrors, which may eventually be replaced by cameras, as soon as regulatory authorities allow it. On the flip side, another way Ford saved money and time developing the Ford Mustang Mach-E is by using components from a number of other existing vehicles, including the HVAC system from the Ford Escape and various modules from existing PHEV models. Regardless, Ford is eyeing a number of improvements for its first mass-market EV, including some that it has observed in its competitors.
We'll have more on the Mach-E very soon, so be sure and subscribe to Ford Authority for more Mustang Mach-E news and continuous Ford news coverage.