In recent months, Ford Authority spies have spotted a number of vehicles from rival automotive manufacturers being benchmarked by Ford near its Dearborn headquarters. This includes the Jeep Gladiator pickup, which could have been the inspiration behind the now-dead Ford Bronco pickup, as well as, interestingly enough, a Dodge Charger SRT Hellcat, which could be related to the long-rumored Ford Mustang sedan. Now, spies have captured a Toyota 4Runner TRD Pro leaving a Ford facility in Dearborn as well.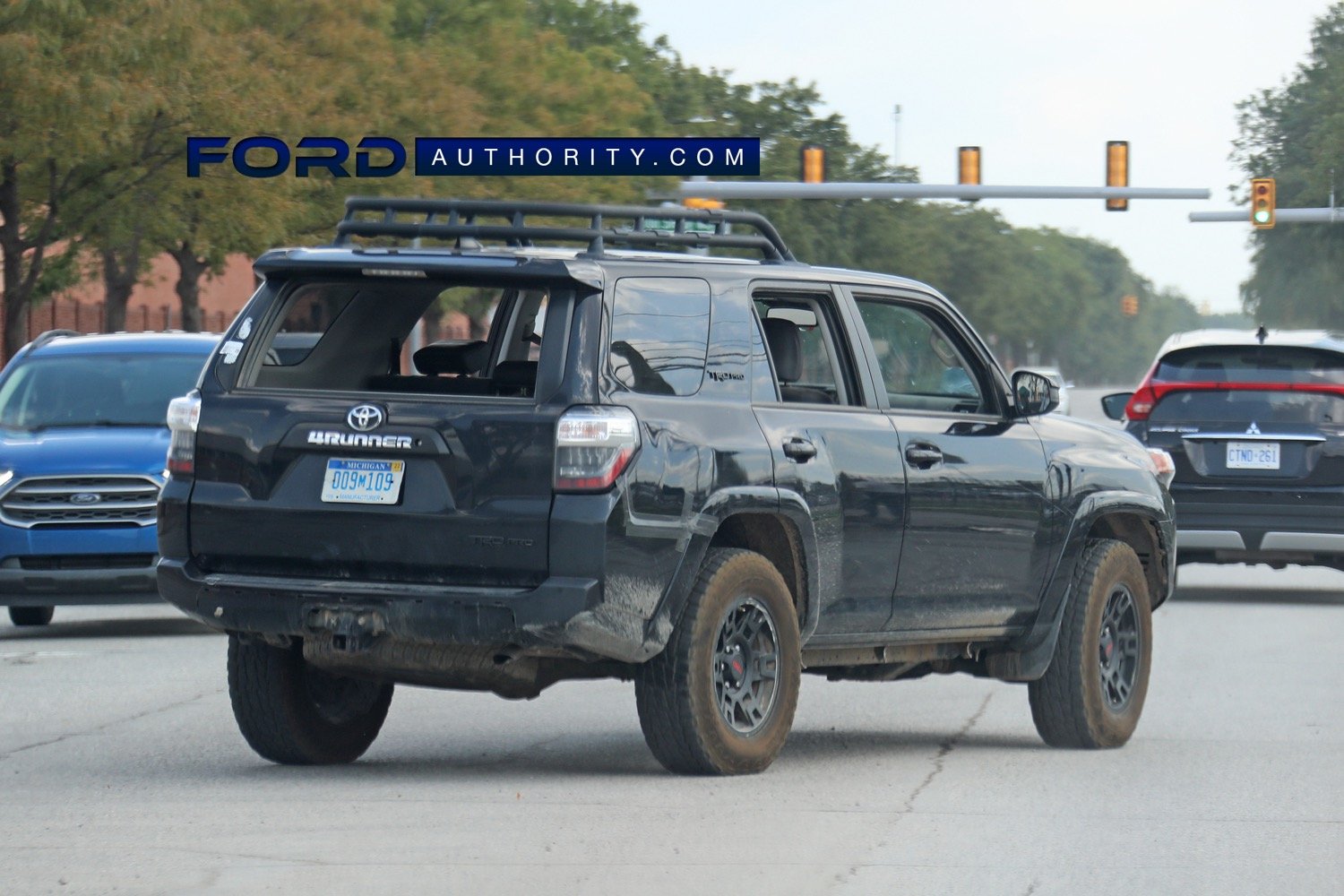 As has been the case with other vehicles benchmarked by Ford, this 4Runner is also wearing the automaker's telltale yellow sticker on its windshield, so we know that it is in the possession of The Blue Oval. The question is, why, exactly, would Ford be benchmarking Toyota's legendary, segment sales-leading, mid-size sporty utility vehicle, and against what?
Midsize Body-On-Frame SUV Sales - H1 2021 - USA
| MODEL | YTD 21 / YTD 20 | YTD 21 | YTD 20 | YTD 21 SHARE | YTD 20 SHARE |
| --- | --- | --- | --- | --- | --- |
| TOYOTA 4RUNNER | +21.80% | 69,949 | 57,428 | 37% | 37% |
| JEEP WRANGLER | +23.44% | 118,666 | 96,131 | 63% | 63% |
| FORD BRONCO | * | 801 | * | 0% | 0% |
| TOTAL | +23.35% | 189,416 | 153,559 | | |
The current-gen 4Runner has been around for some time now – since the 2010 model year, while the Toyota 4Runner TRD Pro launched back in 2015. Dimensionally speaking, Toyota's long-running SUV is similar in size to the Ford Edge and Ford Bronco, though it's more likely The Blue Oval is comparing it to the Edge, given its similar mission statement, even though the TRD Pro is an off-road-focused vehicle in the same vein as the Bronco.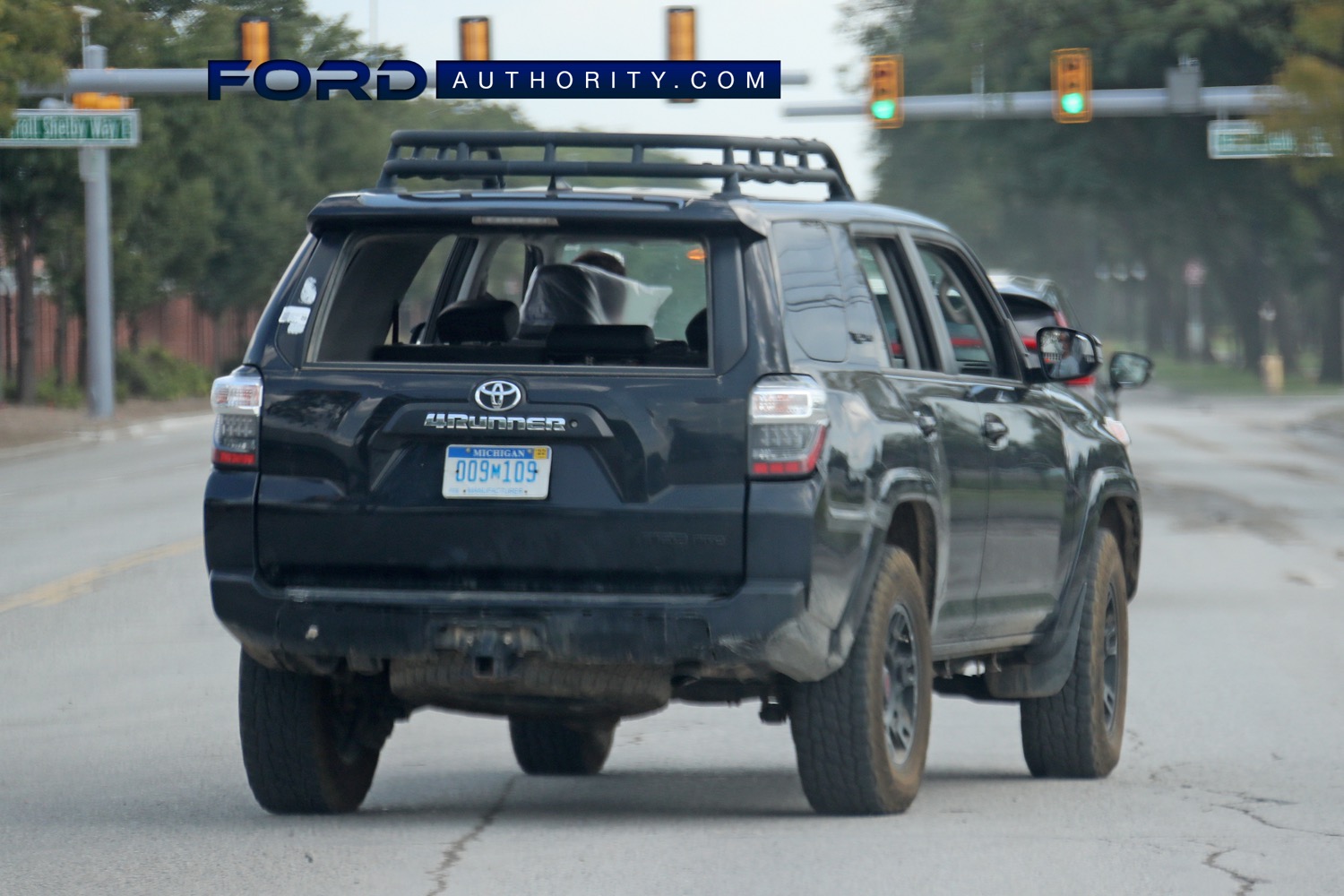 It's certainly interesting that Ford chose the more rugged TRD Pro to benchmark, but not entirely surprising given the fact that these types of vehicles are red-hot at the moment. The Blue Oval has been rolling out numerous off-road-focused crossovers and SUVs in recent months, including the Bronco and Ford Bronco Sport, Ford Explorer Timberline, and even a more rugged version of the European Ford Transit Connect Nugget camper van.
We'll have more on all of the rival vehicles Ford is benchmarking for future products soon, so be sure and subscribe to Ford Authority for non-stop Ford news coverage.