Of the many obscure vehicles Ford has sold in North America over the years, the Merkur XR4Ti is certainly one of the coolest. The hot hatch is actually just a European Ford Sierra XR4Ti converted for sale in the U.S., and those changes included the vehicle's name, as Sierra was already in use by General Motors. The Merkur XR4Ti ultimately sold fairly well early on, but sales tapered off as the model stuck around from 1985-1989. Today, we rarely see nice examples of this cool little hatchback pop up for sale, but this 1988 model currently listed at Bring a Trailer certainly fits that bill.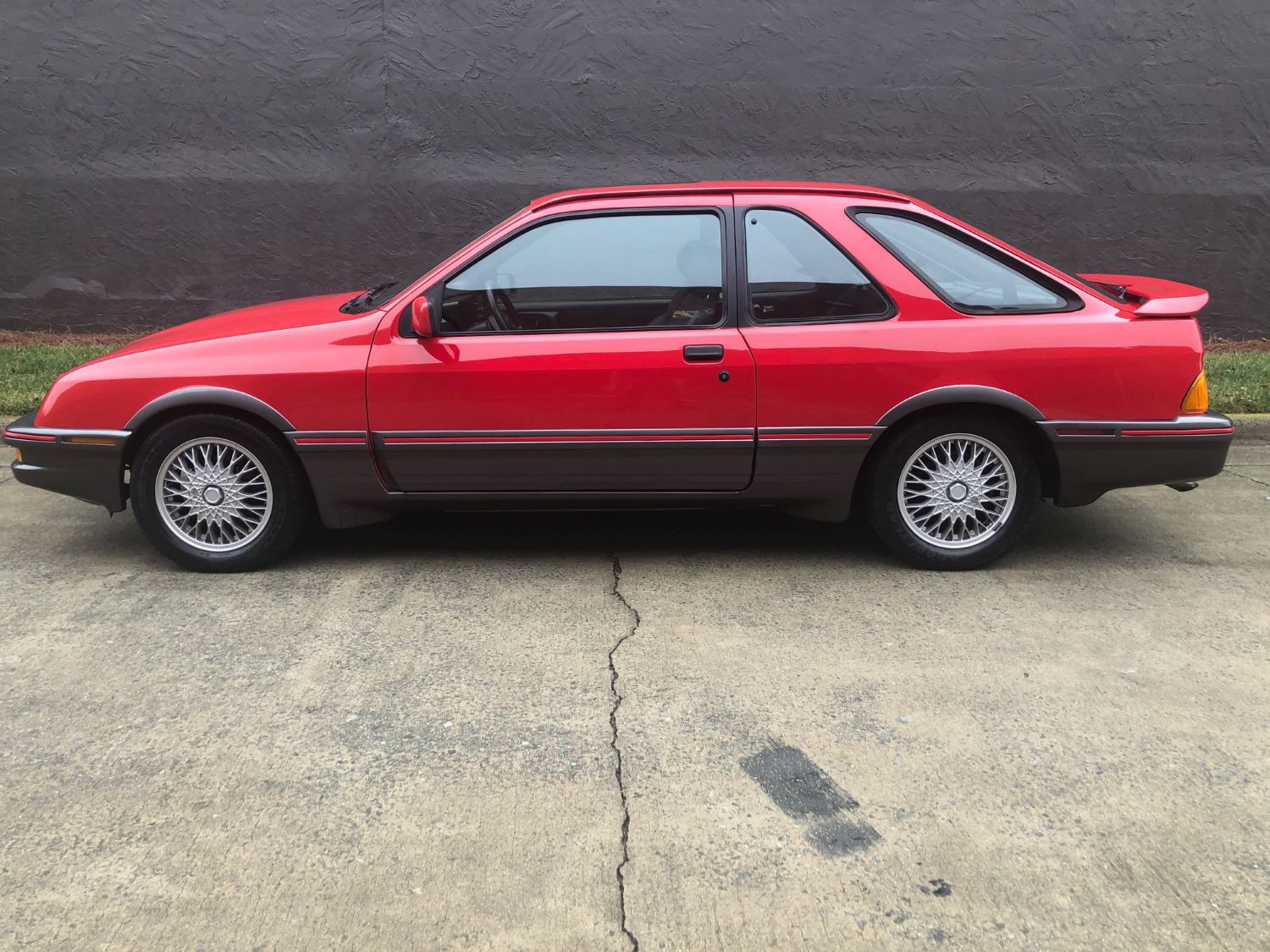 With just 71k miles on the clock, this Merkur remains in excellent condition, especially since exterior parts including the lower cladding, front fascia, and rear spoiler were refinished just last year. The seller did remove the car's Merkur badges and added Ford pieces, but the originals are included with the sale. Otherwise, it's a pretty period-correct piece, right down to those cool 15-inch "basketweave" alloy wheels.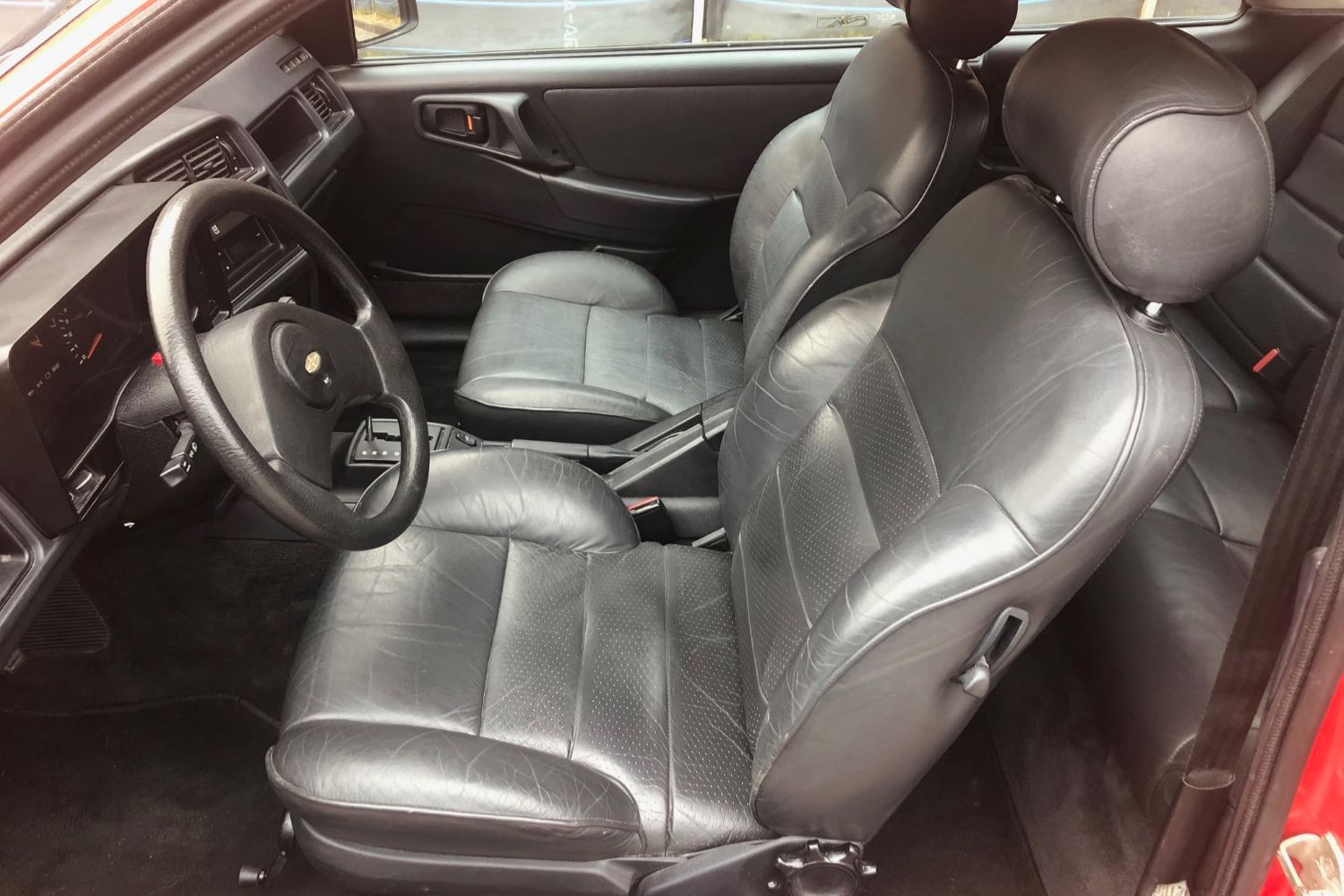 The interior is quite nice and rather luxurious for this time period, with black heated leather seats, air conditioning, cruise control, and power windows among the Merkur's many amenities. Overall, the cabin is tidy and a proper throwback to the 1980s with its simplicity and monotone appearance.
While few cars built during this time period are what anyone today would call "fast," the Merkur was reasonably fun to drive thanks to its turbocharged 2.3L I-4 engine, which was originally rated to produce 145 horsepower when paired with Ford's C3 automatic transmission (as is the case here) or 175 horsepower when mated to cars with a five-speed manual. Either way, that power flowed to the rear wheels for maximum enjoyment.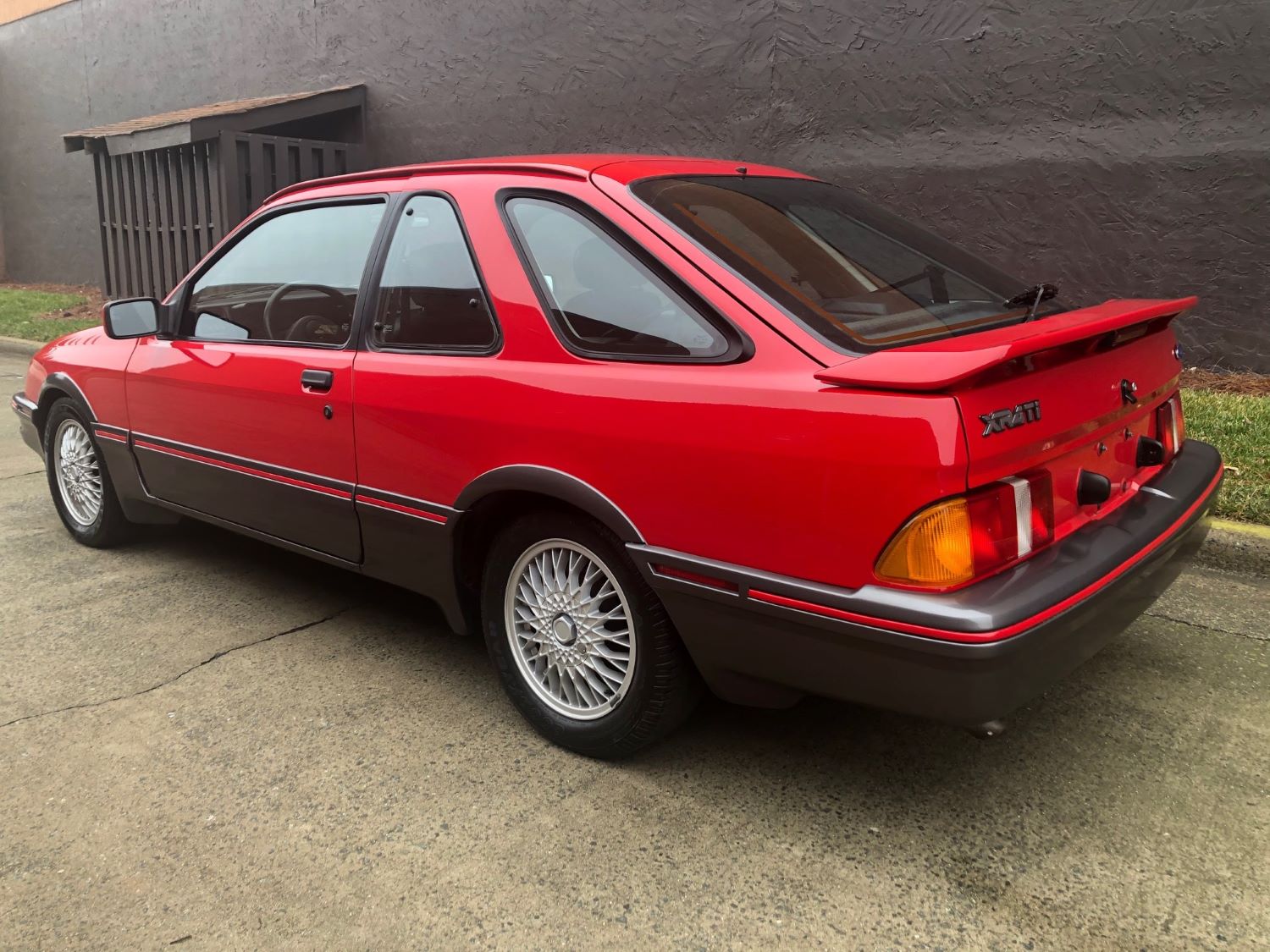 Considering how few of these cars we come across these days, it's pretty much a guarantee that whoever takes this Merkur home will have a truly unique ride they can take out and enjoy without worrying about messing it up because it'll likely sell for a fairly reasonable price as well.
We'll have more cool auction finds like this to share soon, so be sure and subscribe to Ford Authority for 24/7 Ford news coverage.