Ford announced that its virtual racing outfit, Team Fordzilla, would be collaborating with gamers to design a new racer called the P1 for the very first time last March. A concept of the Team Fordzilla P1 racer was revealed a few months later, and the real-life version of that virtual machine made its debut in December of 2020. Now, in an effort to let more people experience this futuristic racer, Ford has transformed the P1 into a full-scale playable video game simulator.
On the outside, the simulator looks just like the actual Team Fordzilla P1 racer, but this time, it's finished in a bright video game-inspired livery. It has a steering wheel and pedals just like a real car, and the brake lights illuminate when the brakes are activated. The simulator's lights pulse when no one is playing, then light up in full when someone is inside taking virtual laps. Meanwhile, the driver is surrounded by speakers emitting realistic noises that complete the life-like experience.
The P1 simulator is powered not by some sort of ICE or electric motor, but rather, HP's Z4 Workstation Xeon W2295 that features an Intel 3.00 GHz processor with 18 cores and an Nvidia RTX A6000 48 GB graphics card. The simulator is also compatible with HP's Reverb G2 VR headset for a more immersive experience.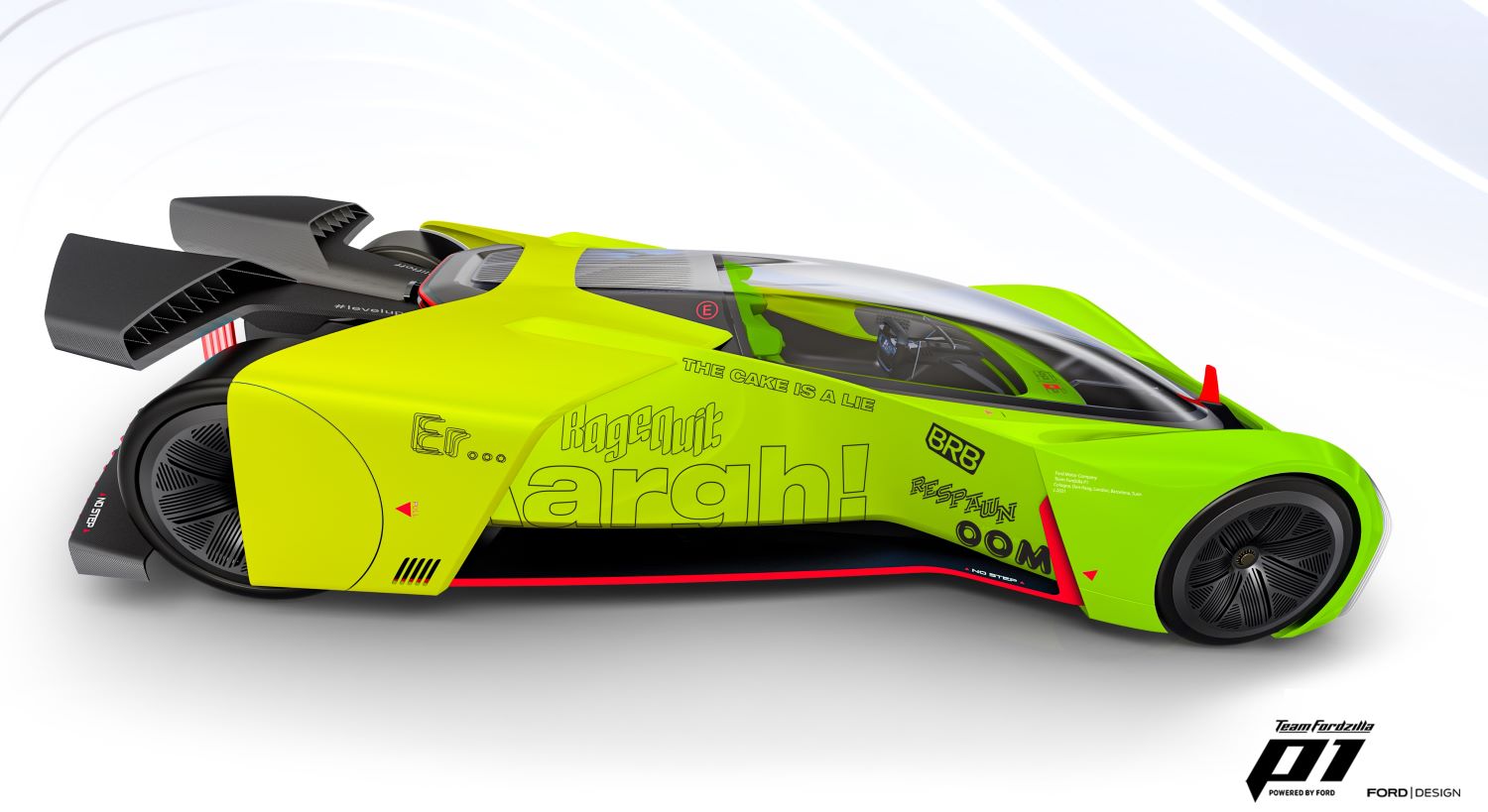 In addition to this new simulator, Ford also announced that it will be once again calling on gamers and designers to create a new version of the automaker's Ford Transit-based Supervan. Dubbed the Supervan Vision Concept, this project aims to bring a futuristic performance-focused version of the Transit to life. Gamers will be able to begin casting their vote for the direction of this project during Team Fordzilla's upcoming live show at gamescom 2021 on Wednesday, August 25th at 22:00 CET (4 pm ET). Viewers will also get the chance to win a 2021 Ford Mustang Mach-E GT for three months.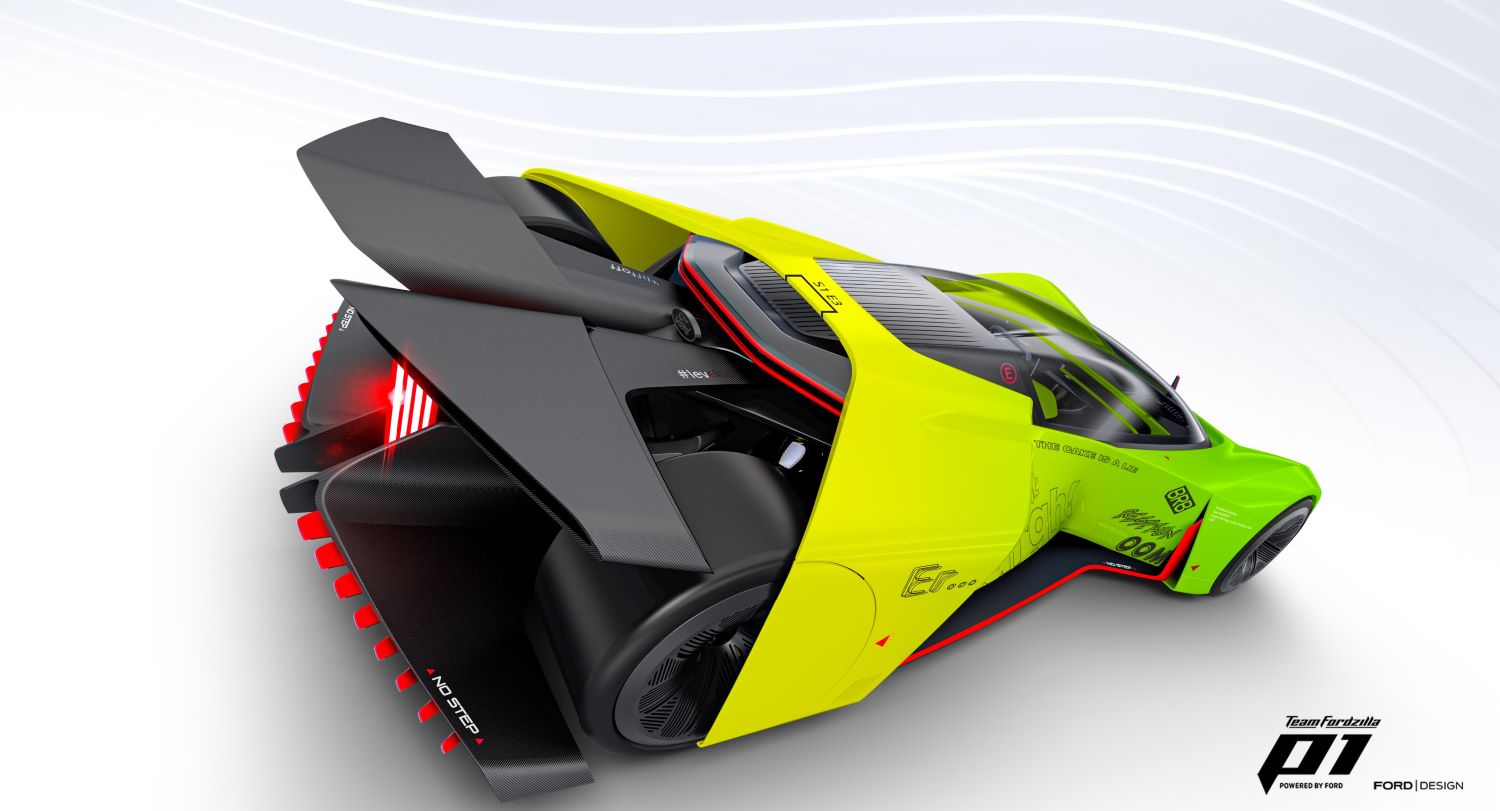 These new projects are just the latest demonstration of Ford's dedication to the world of gaming. As Ford Authority reported yesterday, the 2021 Ford Bronco will carry on a long tradition of Blue Oval vehicles appearing in video games when it debuts in Forza Horizon 5 this November.
We'll have more on Team Fordzilla soon, so be sure and subscribe to Ford Authority for non-stop Ford news coverage.