Chances are, if you were a kid in the last sixty years, you have seen Batman and Robin rocket from the Batcave in the Batmobile, racing to solve crimes, stop villains, and defend the innocent. The Caped Crusader's vehicle of choice has appeared in many guises since its debut in Detective Comics #27. The first Batmobile was a red 1939 Cadillac Series 75 convertible when the top was up, and Bruce Wayne's daily driver when the top was down.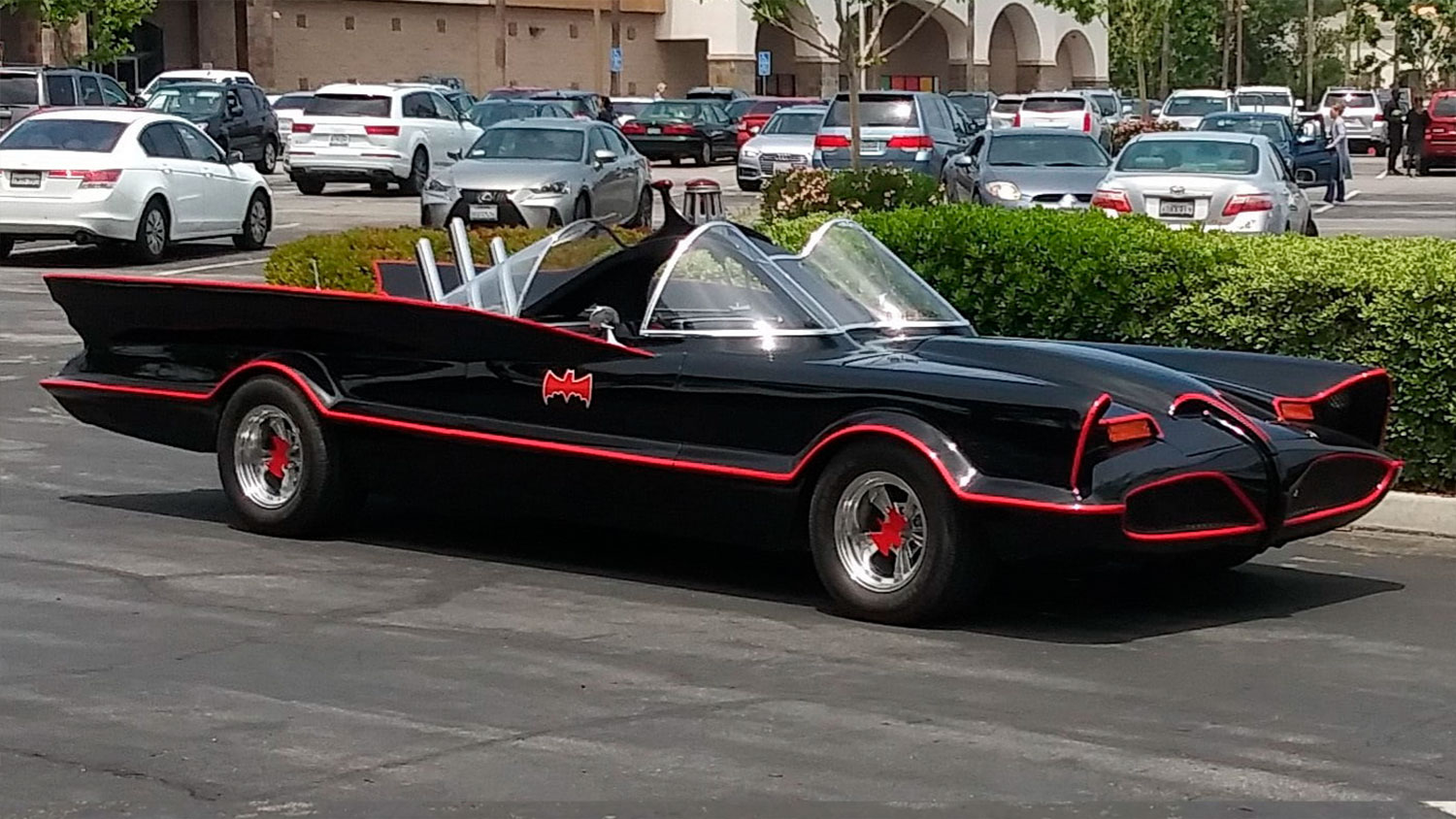 The Batman TV series premiered January 12th, 1966 on ABC, starring Adam West as Bruce Wayne/Batman, and Burt Ward as Dick Grayson/Robin. For kids glued to the television, both in first runs and syndication, the Batmobile was every bit the star West and Ward were. We were transfixed any time the Dynamic Duo slid down the fire poles into the Batcave, jumped into that black sled, and let loose the cry of "Atomic batteries to power, turbines to speed!"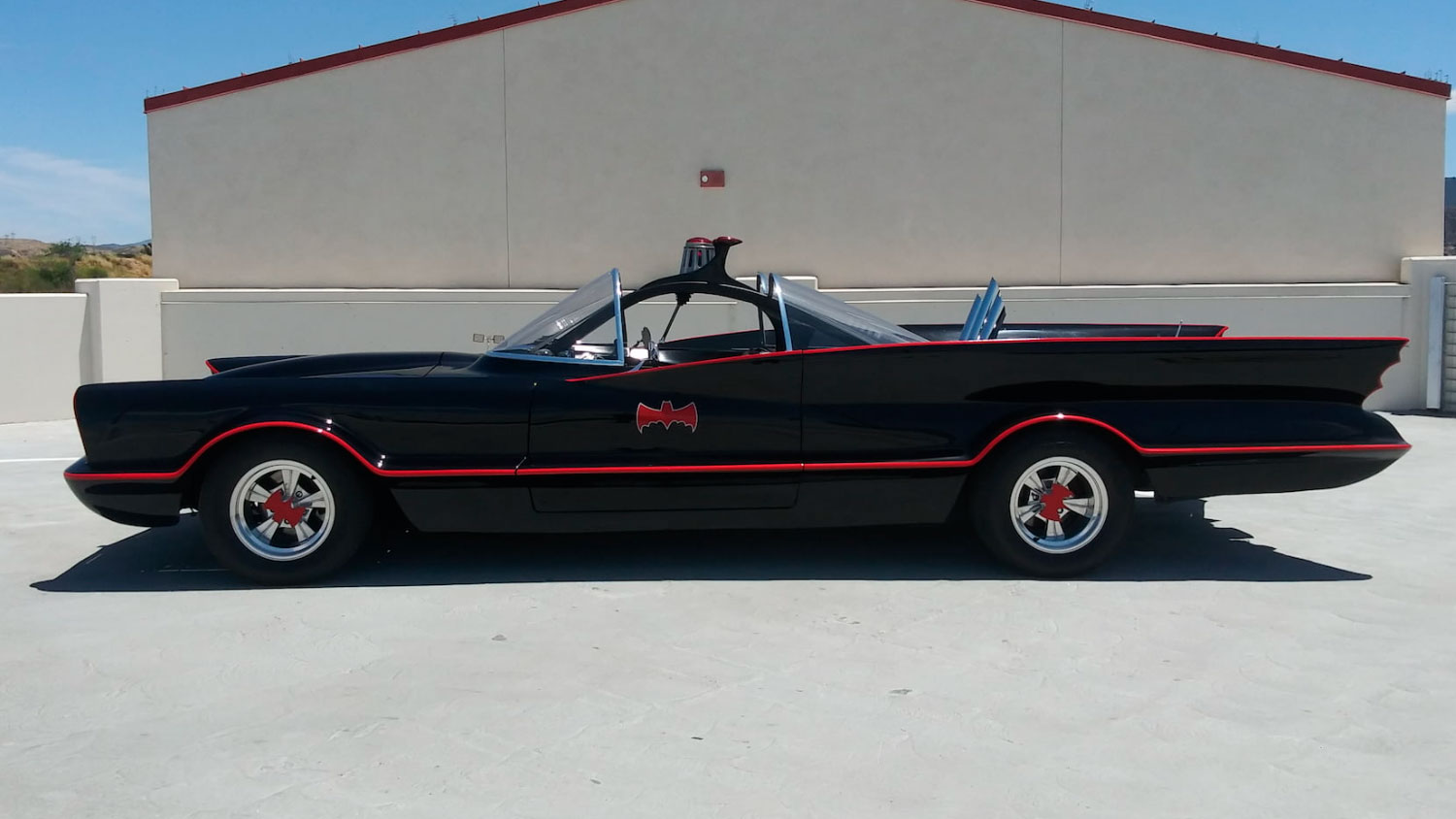 The Batmobile from the 1960s TV show was constructed by famed car customizer George Barris. Given a mere 15 days and $15,000 to complete the project, Barris used the 1956 Lincoln Futura concept car that he had purchased for $1 from Ford Motor Company.
Barris initially finished the Batmobile in a dull gray primer with a fading white stripe. The first time it drove out of the Batcave, Barris knew he'd gotten it wrong. He took the car back to his shop, painted it deep gloss black, and used red-orange sign paint to highlight the car's lines.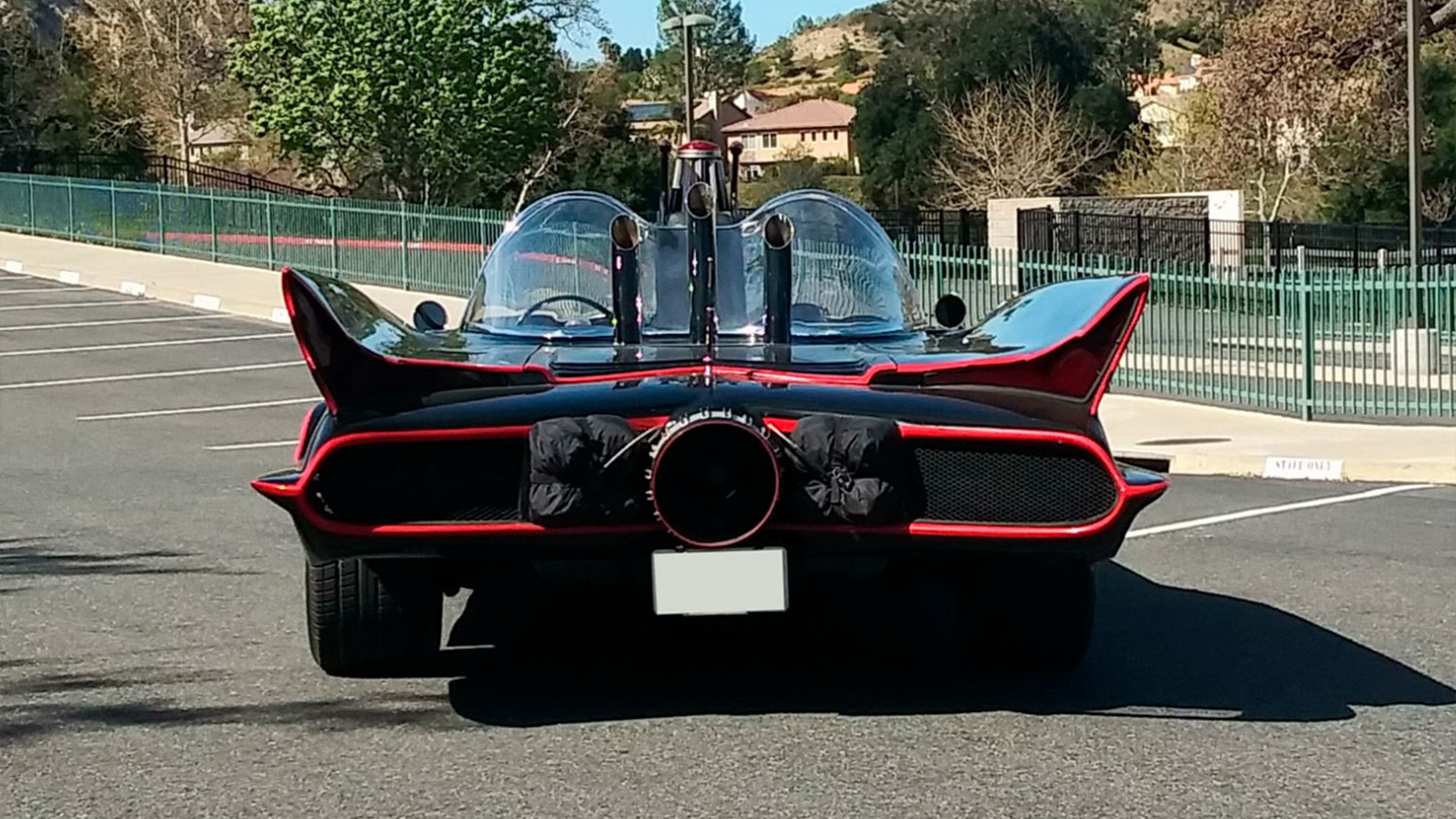 Barris' Batmobile was loaded with every option a crimefighter could dream of. There were labels all over the car that read NAIL SPREADER or OIL SQUIRTER or TURBINE or CHAINS or SMOKE or SLICER of PARACHUTE (there were actually a pair of those). There was a flashing gumball light on top with a pair of running lights, and a red Batphone on the console, likely the first car phone any of us saw. There was a turbine that shot fire out the back (the turbine outlet was made from a paint bucket, and the fire came from a propane burner).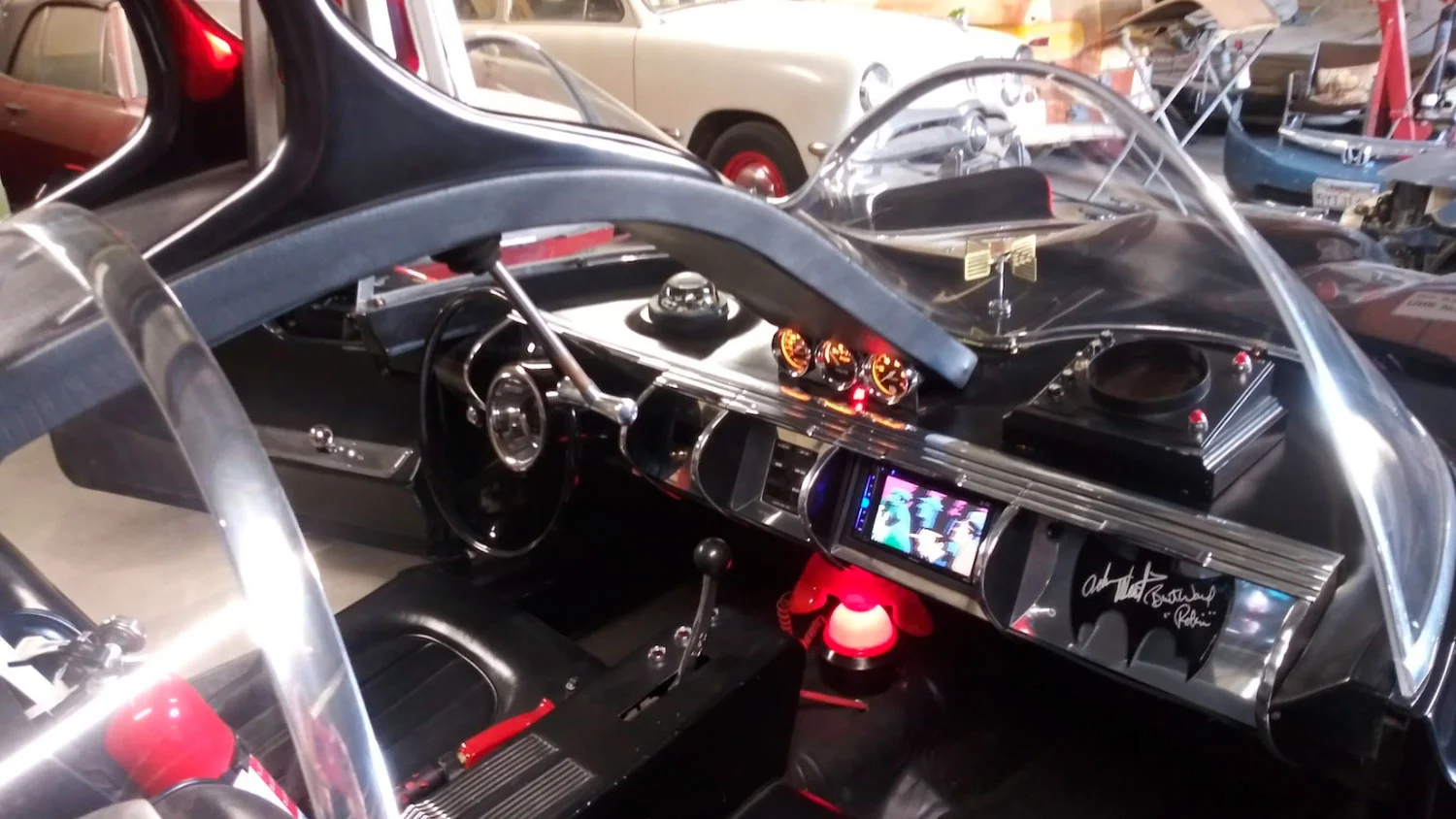 For a while, there was only one Batmobile. Eventually, Barris built five others for various uses on the show. Adam West once took one to go Trick-or-Treating. The original Batmobile sold at 2013 Scottsdale Barrett-Jackson auction for $4.62 million inclusive of buyer's fee. POW!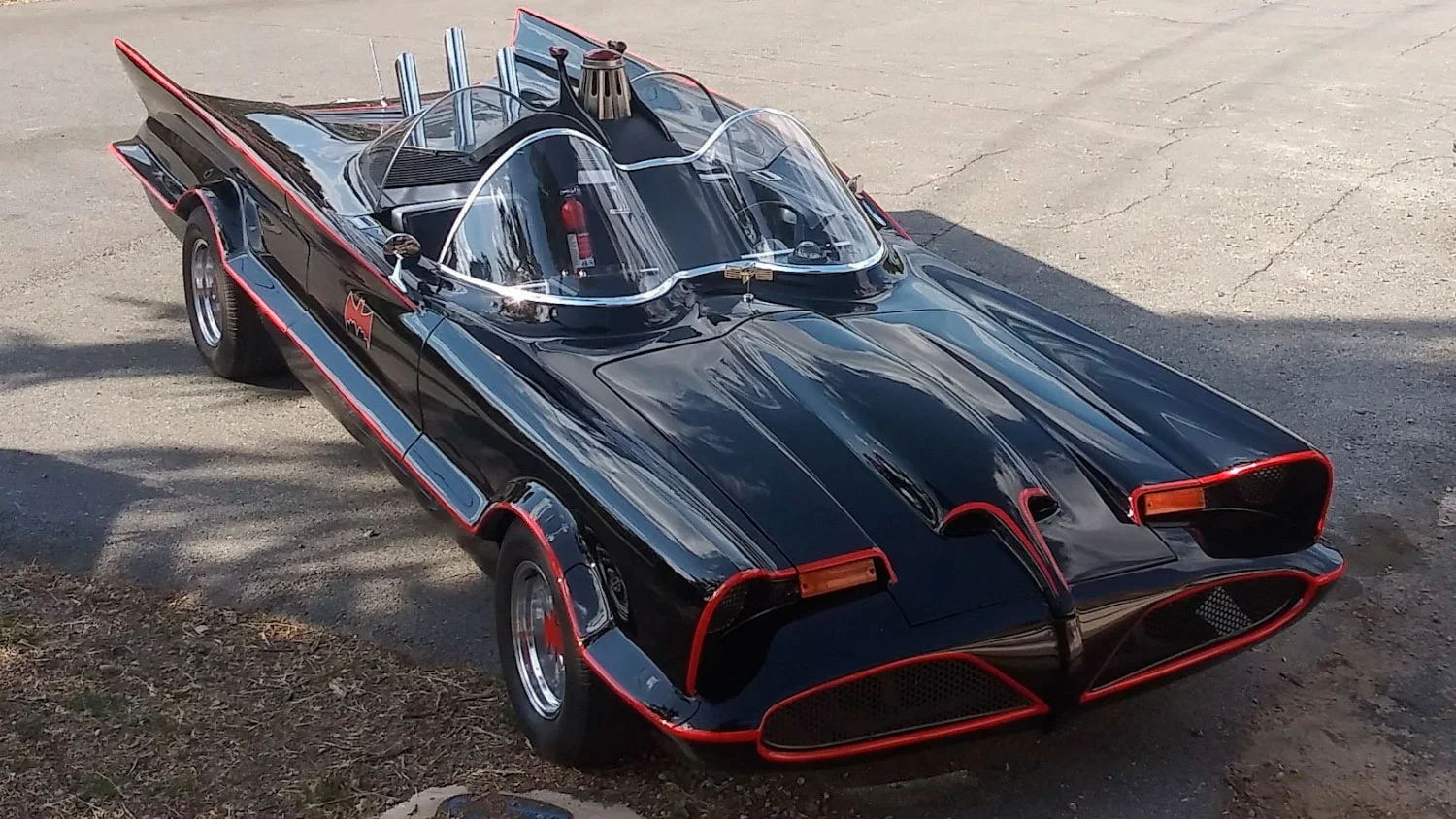 Our feature Batmobile was constructed from a 1975 Lincoln Continental Mark IV. It is powered by a 460 cubic-inch V8 backed by a C6 automatic transmission. It is, of course, jet gloss black with red-orange highlights. Four-wheel power disc brakes help the ensemble come to a stop. The Batmobile also has power steering. The builders seem to have gotten pretty close to the original, with much of the Bat equipment that graced it. The dash is even autographed by Adam West and Burt Ward. It will undoubtedly make you the most popular person at your next Cars and Coffee event, and have kids young and old begging to go for a ride.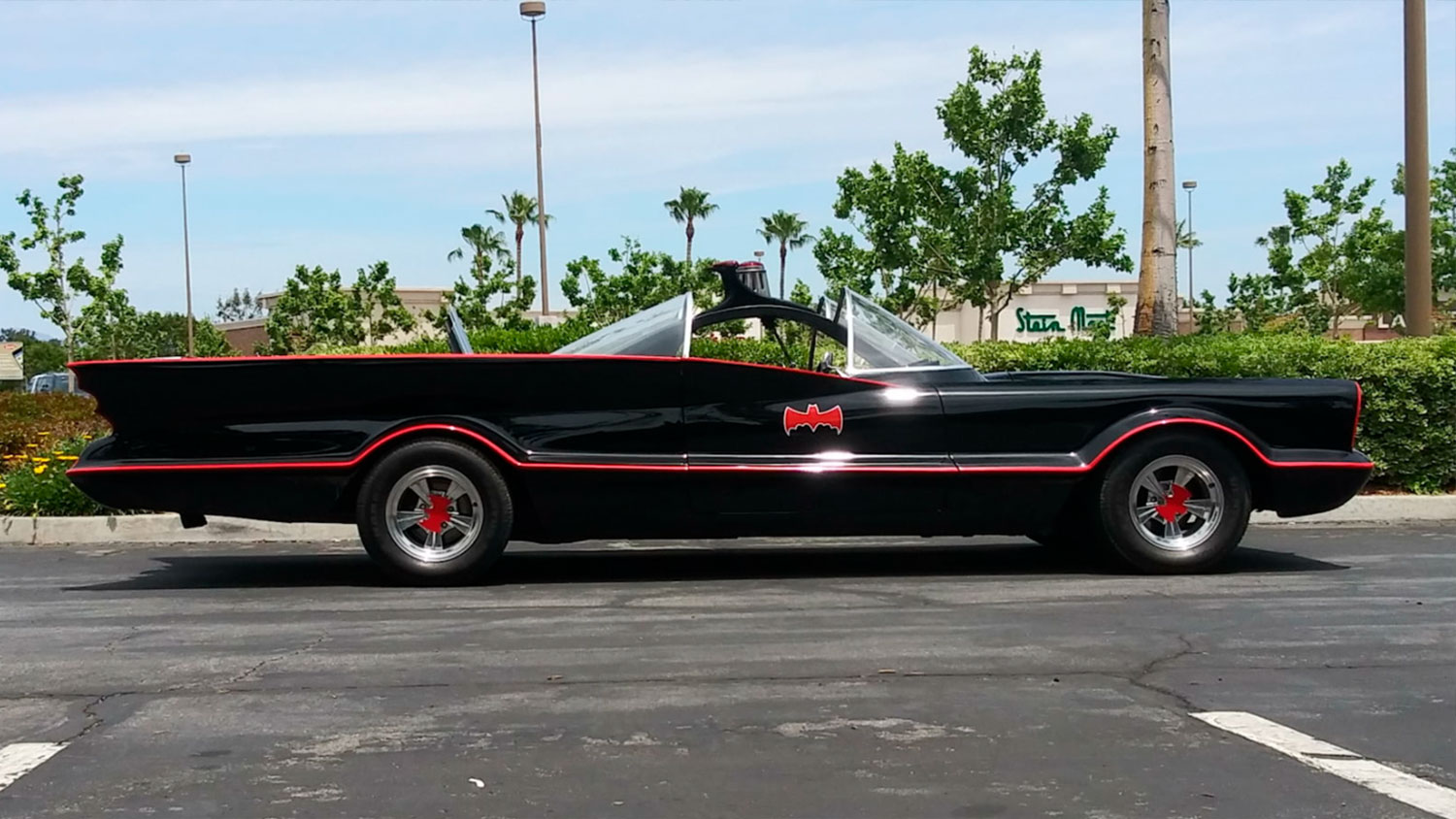 This stunning re-creation will be crossing the auction block at Mecum Auctions' Las Vegas event happening October 7th-9th.
Want more on the latest Ford and Lincoln creations? Then be sure to subscribe to Ford Authority for more Lincoln news, Lincoln Continental news, and ongoing Ford news coverage.