Hoonigan's This vs That video series has paired some pretty interesting vehicles against each other in the past, including a twin-turbo Ford Mustang versus a modified Mercedes-AMG C63, as well as a Ford GT Carbon Edition against the legendary Mustang Hoonicorn. Now, the same folks that are stuffing a 1,000 horsepower Ford V8 into a full-size Halo Warthog have paired up perhaps the most interesting drag race foes to date – a 521 cubic-inch V8-powered 1980 Ford Bronco and a tiny Honda Grom motorcycle.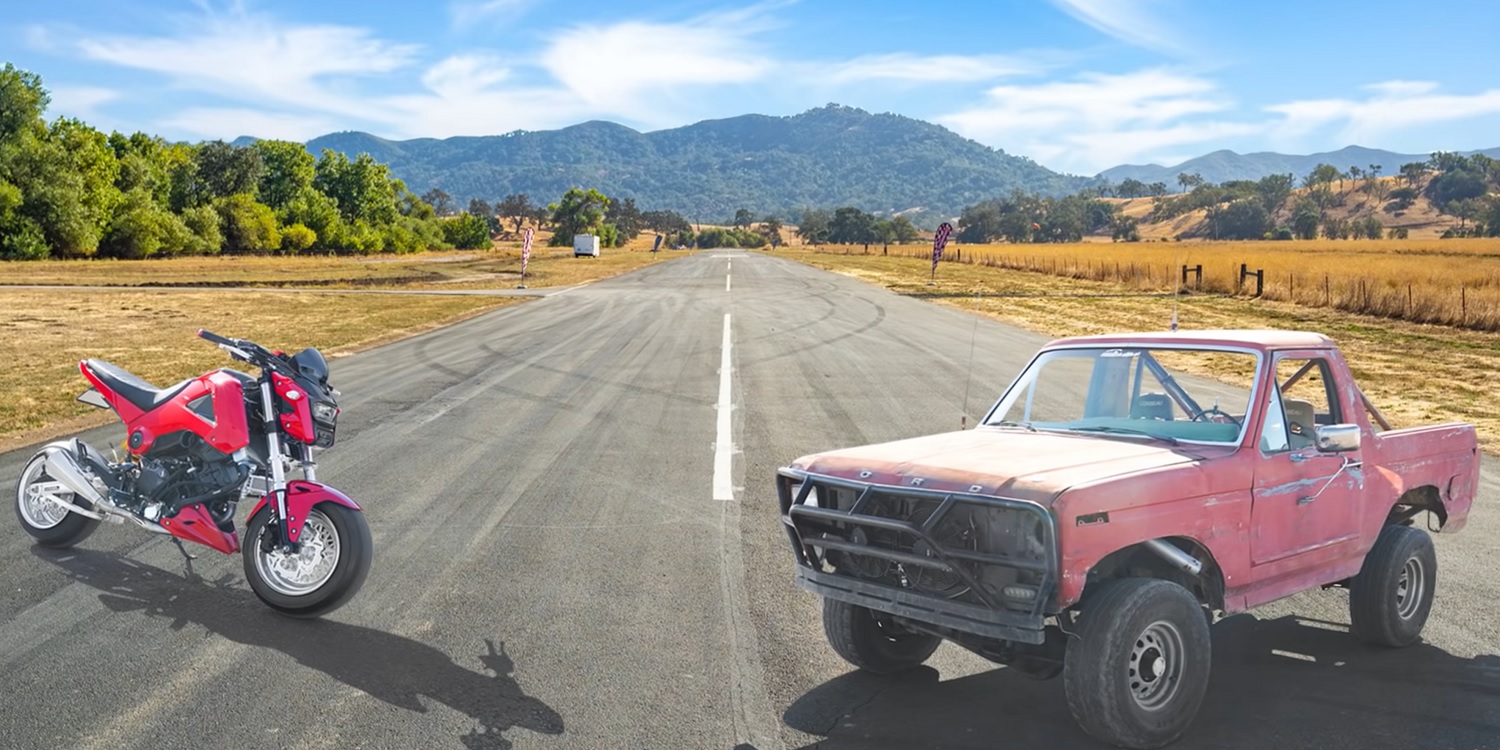 This is no ordinary Honda Grom, however, but rather, one that's been fitted with an engine lifted from a CBR300R, which was then bored out to 84 millimeters. The little engine has also been treated to titanium retainers, dual valve springs, bigger cams, and a throttle body that's been moved to the side so it will fit in the tiny bike. While a stock Grom makes about 7 horsepower, this one churns out around 40. That may not sound like much, but in a bike that weighs around 200 pounds, it's enough.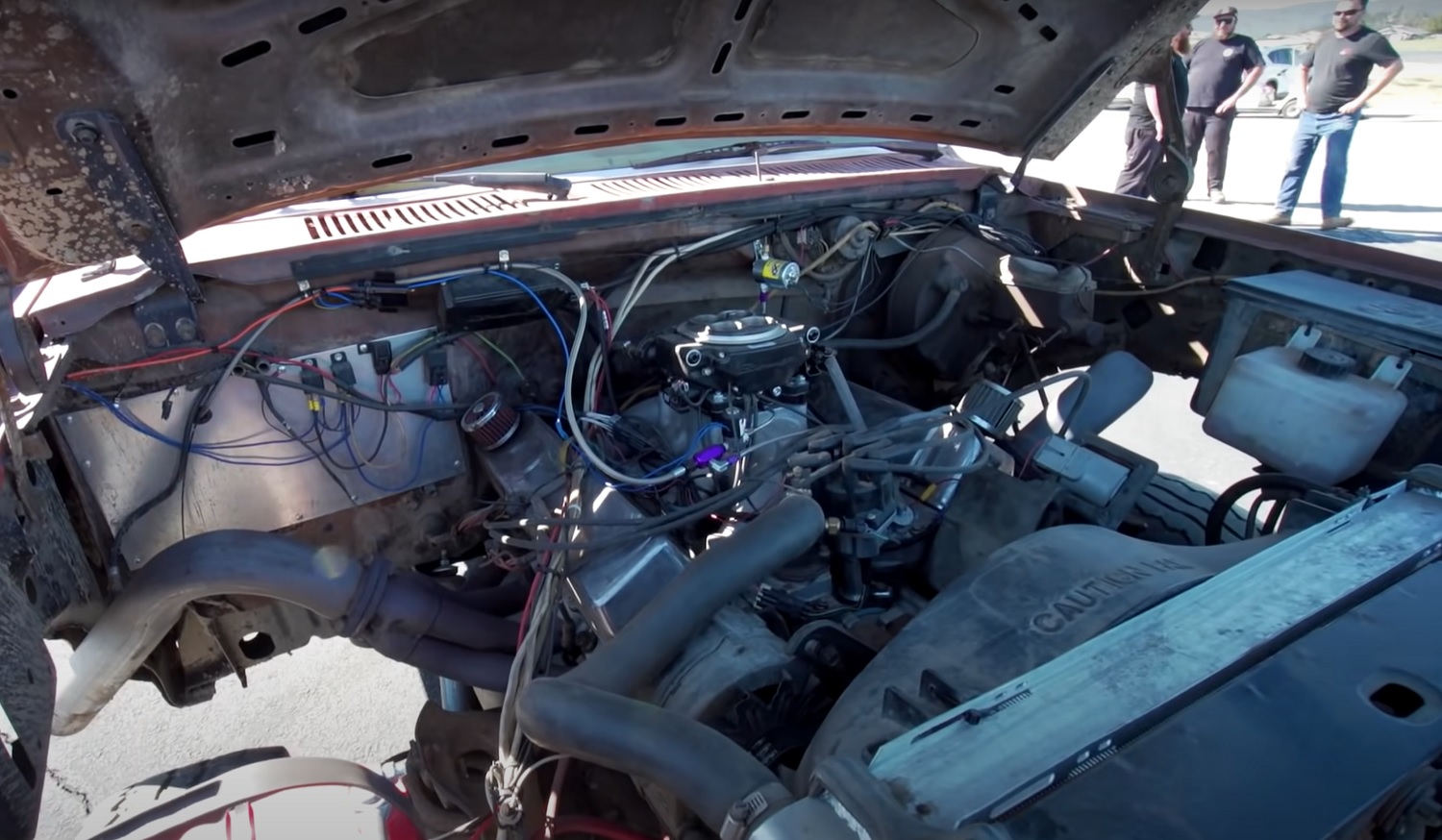 The 1980 Ford Bronco, on the other hand, looks pretty beat up on the outside, but it's what's under that ragged metal that counts. This vintage SUV is powered by a Ford 460 V8 that's been punched out to 521 cubic inches and fitted with 10:1 pistons, a big cam, Trick Flow heads, headers, a Holley Sniper EFI, and a 150 horsepower shot of nitrous. That combo pumps out around 650 horsepower at the crank, which is quite a bit.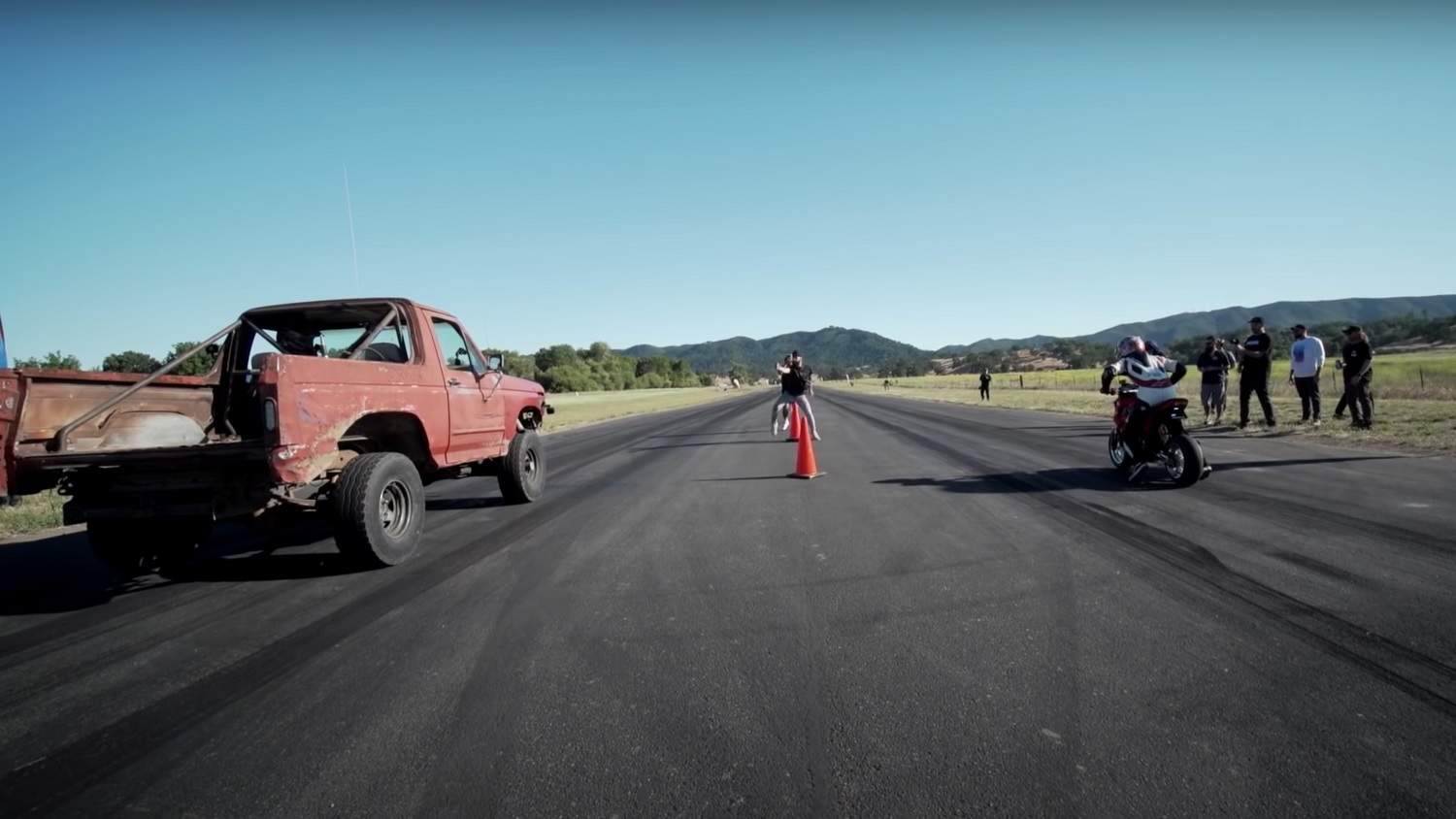 The drag race between these two unusual foes seems like a tossup and in round one – a 500-foot run – the tiny Grom jumps out to an early lead before the beat-up Bronco catches up and ultimately takes the win. So in round two, the Grom gets the hit, but this time, the Blue Oval SUV launches hard and rockets past the mini-bike to score the coveted victory. In the bonus round, the Honda gets a one-car length head start, and that finally proves to be enough to take down the Bronco.
Regardless, the vintage Bronco is the winner between these two unusual machines, but the real winners are those of us that get to witness this strange but entertaining drag race.
We'll have more cool videos like this to share soon, so be sure and subscribe to Ford Authority for more Ford Bronco news and around-the-clock Ford news coverage.