When the Ford Expedition launched for the 1997 model year, it was FoMoCo's answer to the full-size General Motors SUVs of this era – the Tahoe, Suburban, Yukon, which dominated the segment at the time. Needless to say, the 1997 Ford Expedition shook things up considerably, a fact that we're reminded of by this retro review from MotorWeek that originally aired almost exactly 25 years ago. This is the big Blue Oval SUV that started it all, and the model is still selling well and going strong today.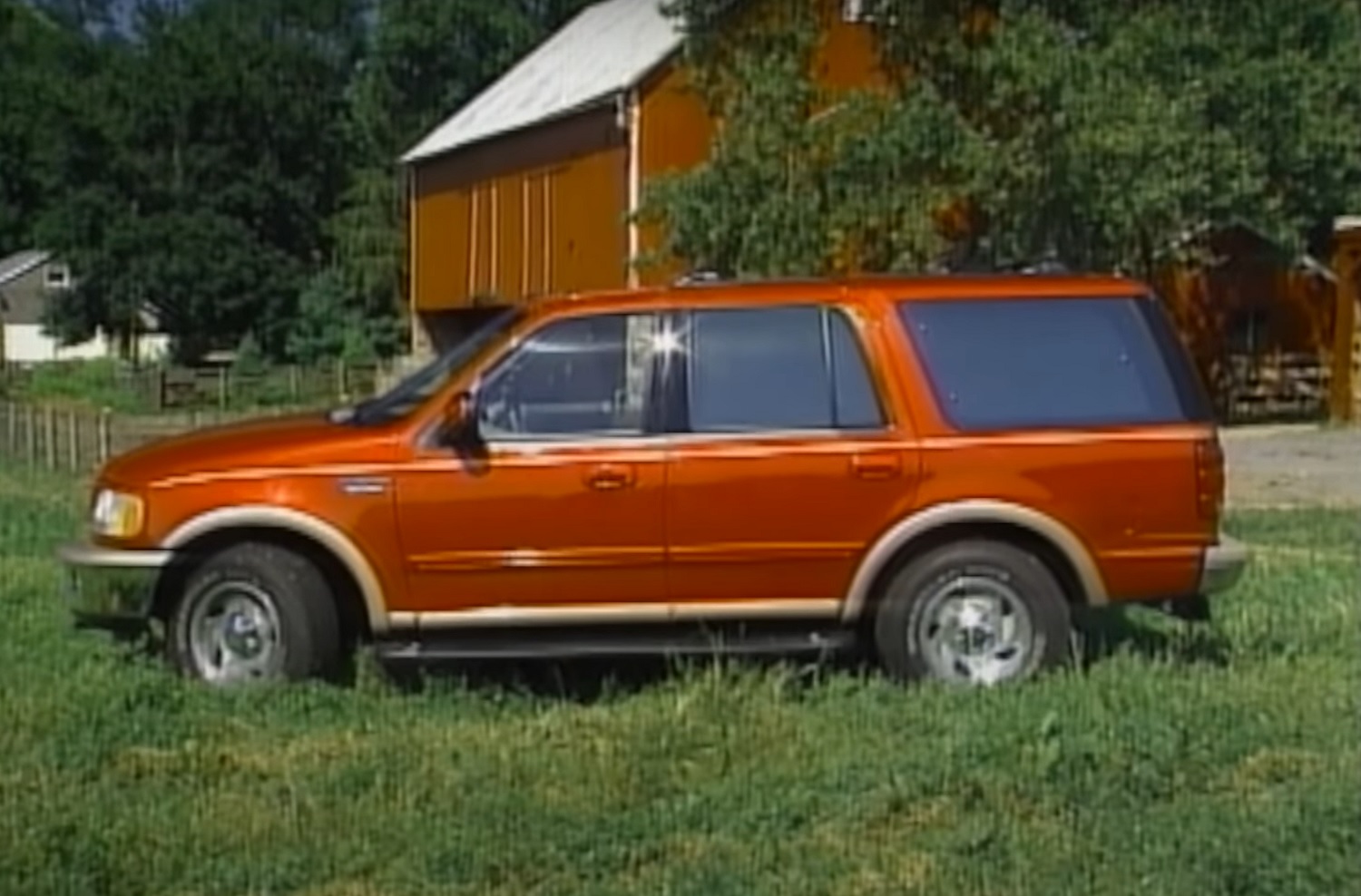 MotorWeek points out that Ford predicted that full-size SUVs were in for a big boom in sales during the late 1990s to early 2000s as buyers were seeking all-around vehicles that had seating for seven, a comfortable ride, the ability to tow heavy trailers and be packaged in a way that they fit in a normal-sized garage.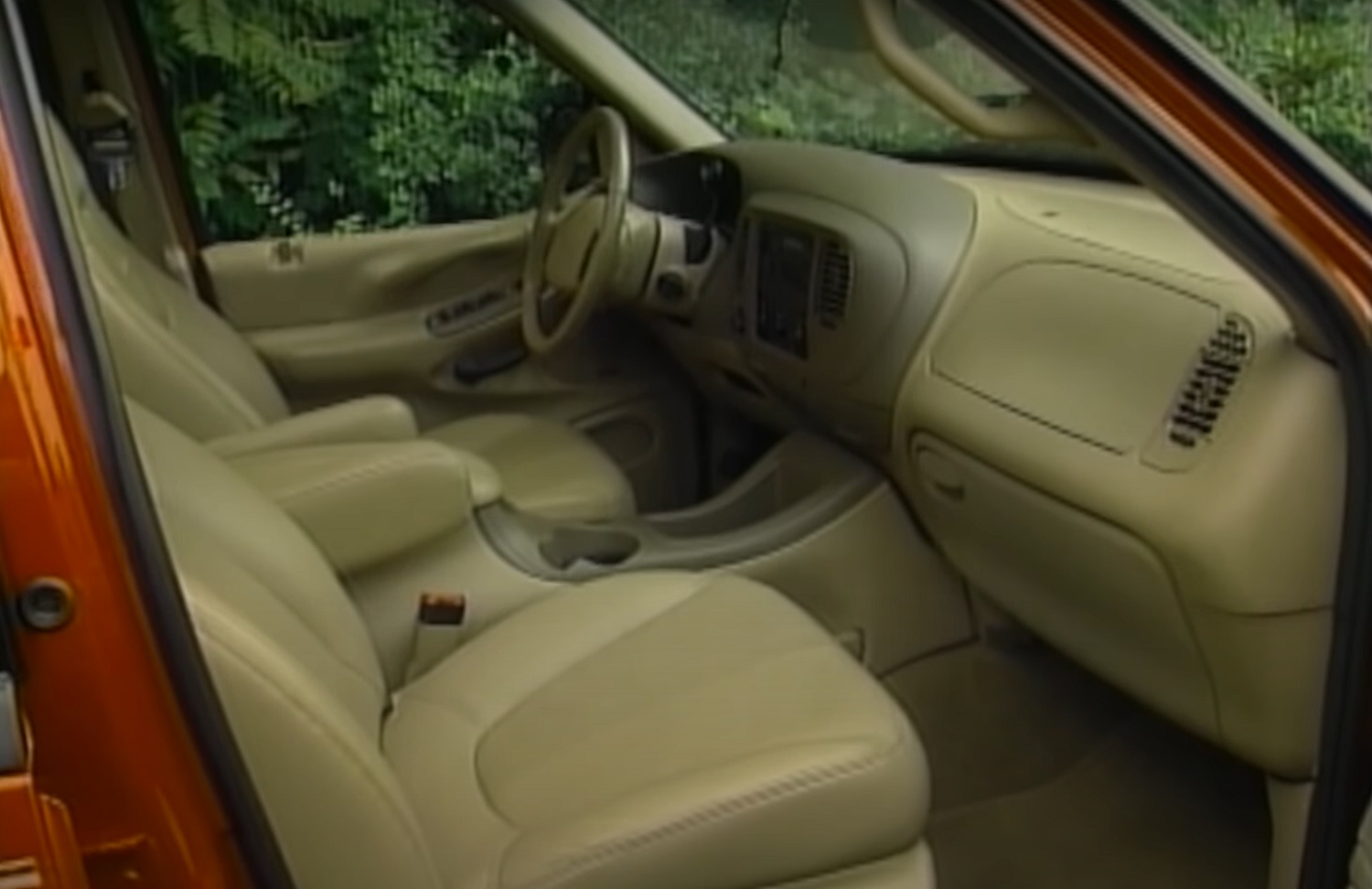 Enter the 1997 Ford Expedition, which was based on the Ford F-150 of that era, as is the case with the current model. The original Expedition shared 50 percent of its parts with the pickup and was identical from the windshield forward. That includes the availability of Ford's 4.6L Modular V8, which produced 215 horsepower and 290 pound-feet of torque, or the optional 5.4L Modular V8, which was rated at 230 horsepower and 325 pound-feet.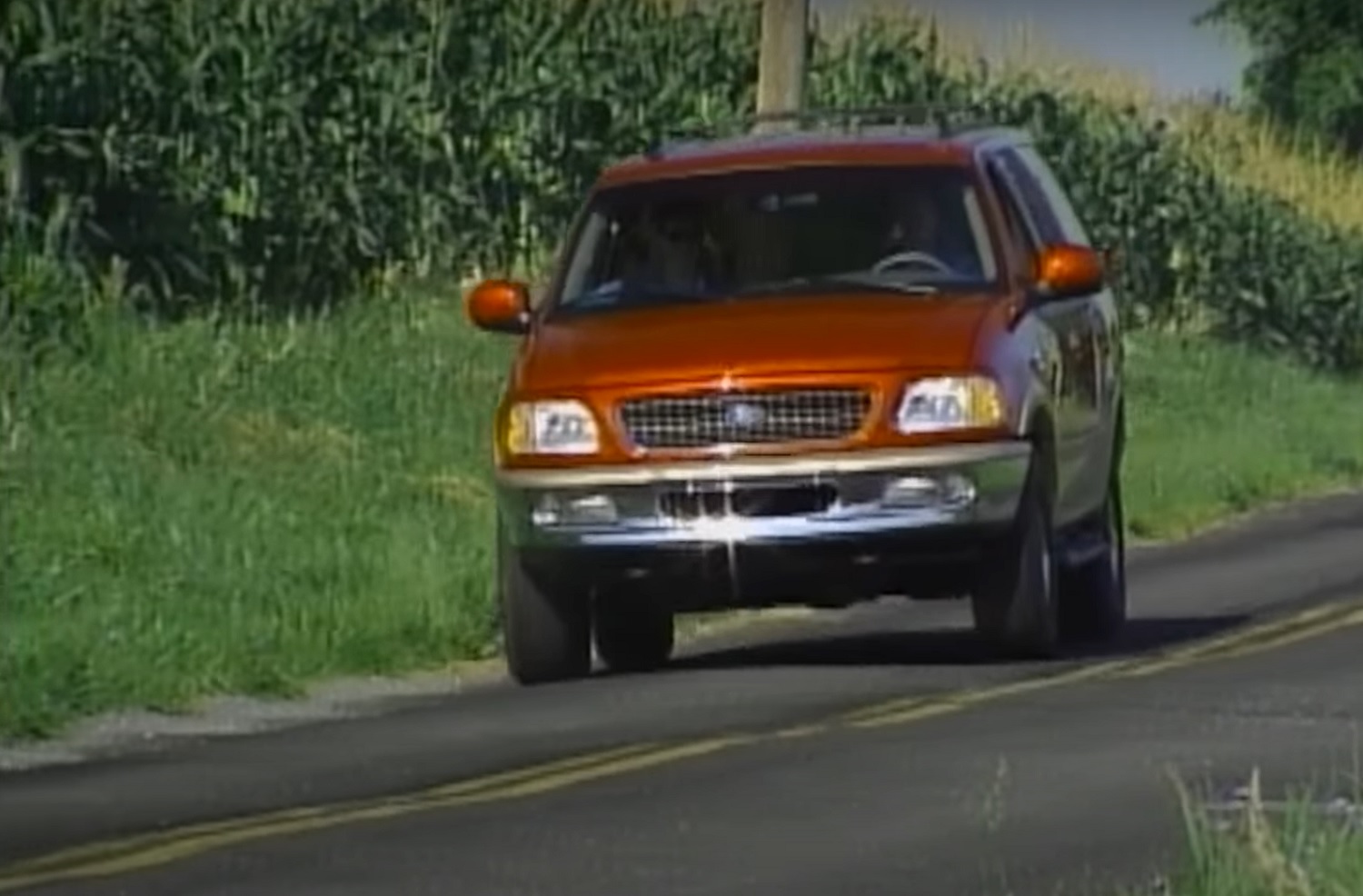 Performance was predictably slow, with 0-60 taking 10.5 seconds for the more powerful model, but it could also tow a robust 8,000 pounds, which is 1,000 more than the Tahoe and Yukon of this era. It's the way the Expedition drives and handles that impresses MotorWeek the most, however. It features "a more precise feel and maneuverability than other vehicles its size," host John Davis notes.
Davis also praises the big SUV's "amazingly smooth ride," which came courtesy of a new five-link rear suspension with variable rate coil springs or optional air springs. Throw in a base price of $27,900 for the two-wheel drive XLT and $34,500 for the four-wheel drive Eddie Bauer model, and "those prices are very competitive with GM's full-size sport 'utes," Davis says. "And they can't match Expedition's features, versatility, and car-like handling."
We'll have more cool videos like this to share soon, so be sure and subscribe to Ford Authority for more Ford Expedition news and around-the-clock Ford news coverage.