The 2021 Ford Bronco Sport is often lauded for its off-road capability, which is, impressively enough, apparently competitive with even the Jeep Wrangler. The compact crossover also recently earned a coveted IIHS Top Safety Pick+ award, which is the highest possible rating issued by the independent, non-profit group. That latter bit paid off big time when a 2021 Ford Bronco Sport owner rolled her vehicle while out on Black Bear Pass in Colorado, according to the San Miguel Sherriff's Office.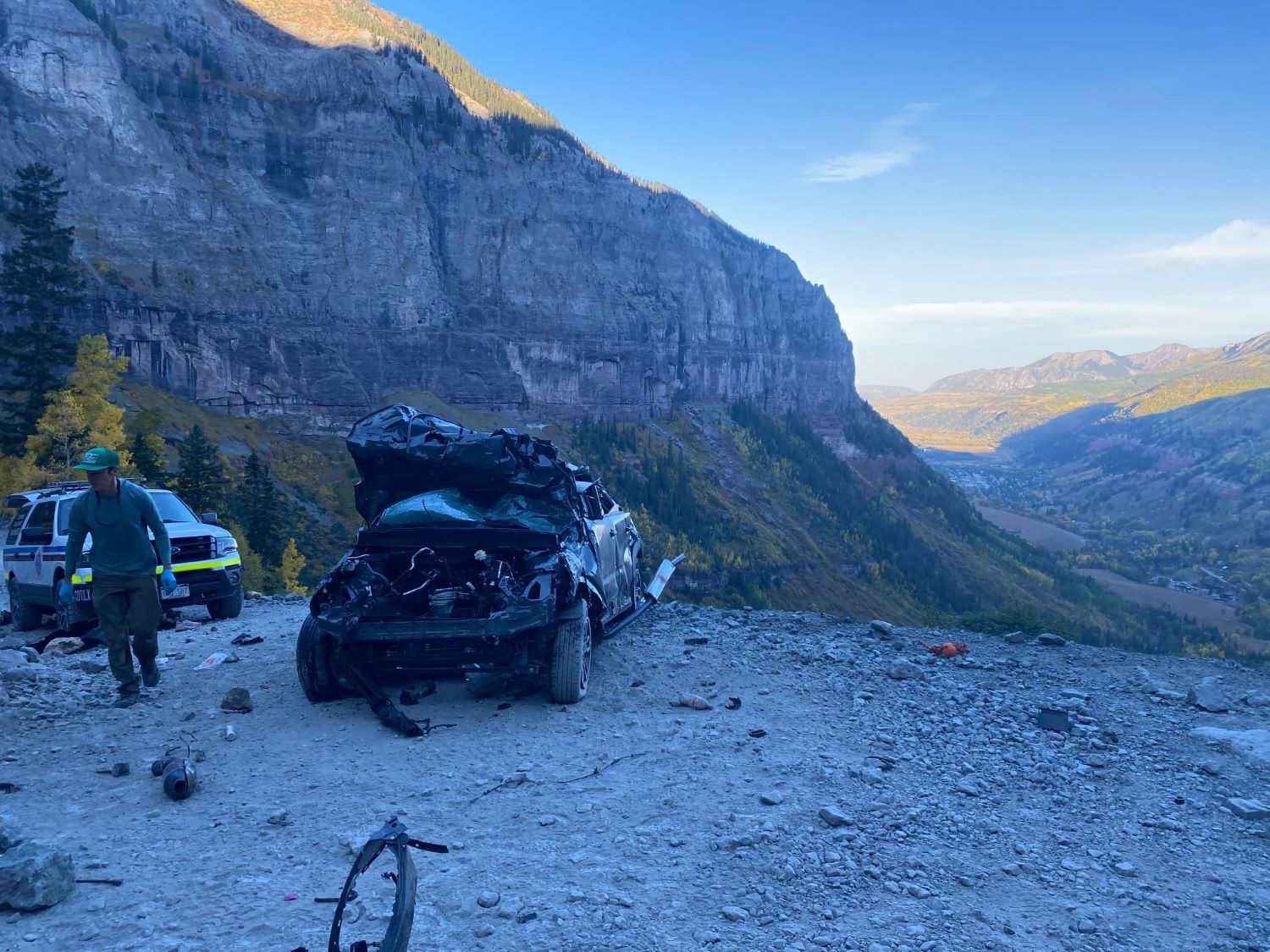 According to police, the driver of the Bronco Sport was traveling up Bridal Veil Road and entered the one-way pass going the wrong way. The passenger told authorities that neither they nor the driver noticed the one-way sign, but after traversing a couple of switchbacks, decided to turn around and head back in the other direction.
The passenger got out of the crossover to guide the driver while she attempted to turn around, but that's when disaster struck. Two of the wheels reached a point on a nearby embankment where the vehicle began to tip and the Bronco Sport proceeded to roll over multiple times as it plunged down a 400-foot cliff.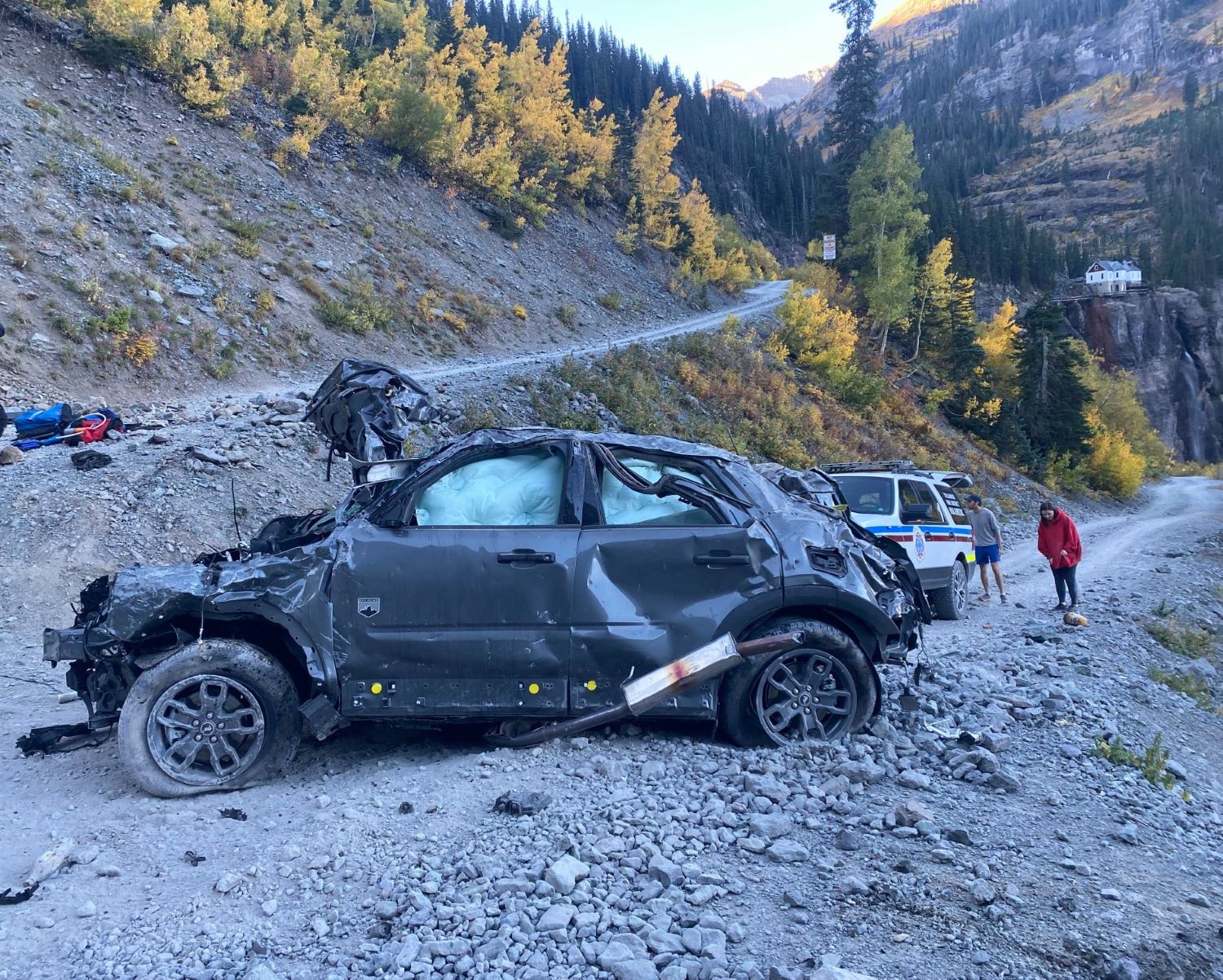 Unfortunately, the driver, her dog, and the crossover's engine were all ejected from the vehicle while this was happening. The driver suffered serious injuries as a result, though her dog was only treated for minor injuries. No one else was injured, including the passenger, an important footnote given the fact that Black Bear Pass is a popular spot for off-roading and hiking.
As for the Bronco Sport itself, well, it seems to have held up rather well in spite of the disastrous fall, as the roof wasn't even crushed as it smashed against the cliff on its way down. Regardless, this presents us with an important lesson, as the San Miguel Sherriff's office reminds us. "Black Bear Pass is an extremely dangerous road and should only be driven by experienced off-road drivers," the post reads. "Legally, a 16-year-old who got his driver's license a few hours prior may attempt to drive the pass in his grandmother's 1980s sedan. That doesn't mean it's safe to do so."
We'll have more on the Bronco Sport soon, so be sure and subscribe to Ford Authority for more Bronco Sport news and continuous Ford news coverage.