In recent months, the 2021 Ford Mustang Mach-E has been breaking records in the UK left and right, and quite literally took over an entire town in the European country recently. It all started back in July when a 2021 Ford Mustang Mach-E set a new EV energy use record by crossing Britain and covering 840 miles while using just 6.5 miles per kilowatt-hour, which was promptly verified by the Guinness Book of World Records. Now, the Ford Mustang Mach-E has claimed two other world records in the UK, both of them related to charging.
Both of these marks – for shortest charging time and fewest charging stops along the UK's longest road trip – were achieved on a trip from John O'Groats at the northern tip of Scotland to Land's End at the southern tip of England. The team of drivers navigating the Mach-E covered a whopping 840 miles with just one charging stop in the town of Wigan, located in North West England. During the journey, the team's charging session took a total of 43 minutes and 13 seconds, which is 30 minutes quicker than the previous record for this particular route. Charging at 150kW, the Mach-E is capable of adding 73 miles of range every 10 minutes.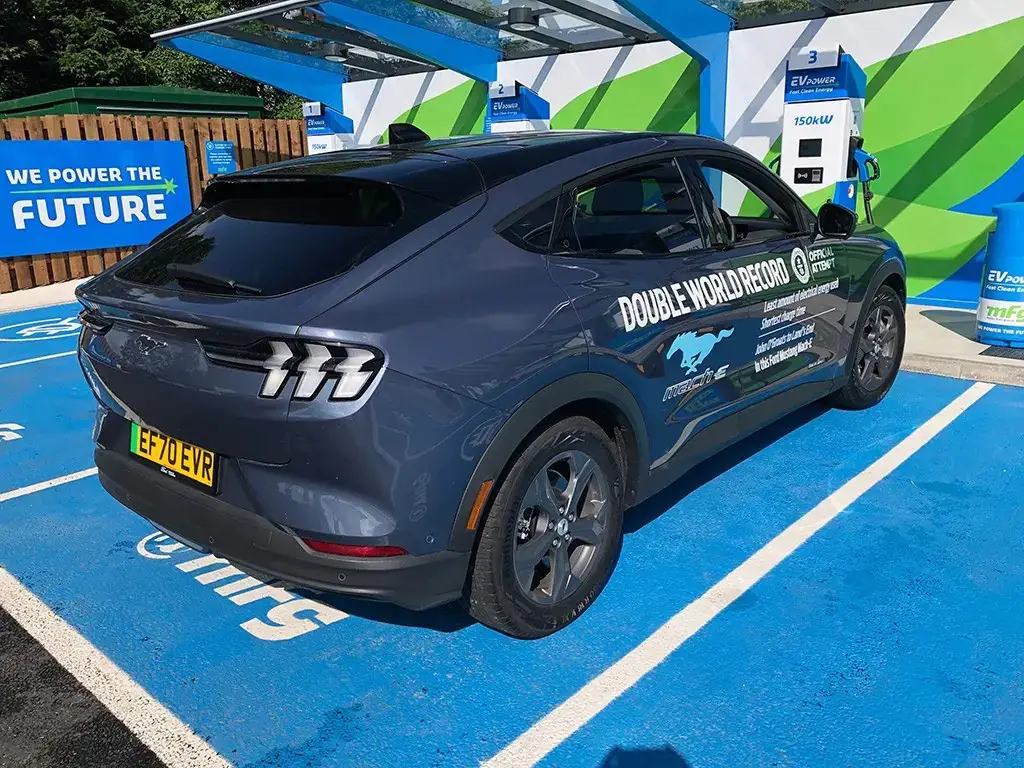 "As deliveries ramp up, customers can be assured of Mach-E's viability for daily use – as evidenced by this triple record-breaking performance, even on the UK's most extreme journey," said Tim Nicklin, Ford's electrification manager. "Ford's own Go Electric report on consumer perceptions reveals that the average range which the public thinks an electric car can travel is under 150 miles. If the Mach-E can achieve well over three times that distance in the hands of professionals, with under 45 minutes of top-up charging on route, it can easily accommodate customers' everyday requirements."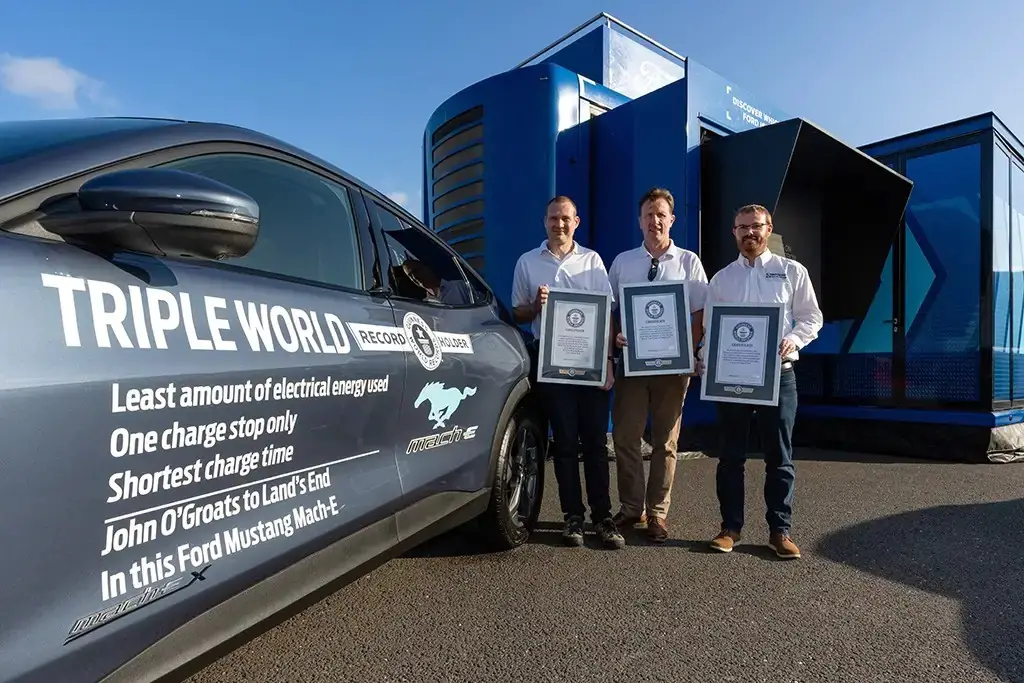 The record-breaking Mach-E will be on display at this weekend's Fully Charged Live event in Farnborough, which is part of Ford's Go Electric roadshow, alongside the automaker's other electrified models.
We'll have more on the Mach-E soon, so be sure and subscribe to Ford Authority for more Mustang Mach-E news and ongoing Ford news coverage.