Law enforcement agencies across America traditionally gravitate towards Ford Motor Company vehicles for their fleets, with the Police Interceptor Utility being the most popular vehicle purchased by police departments for patrol duty and other related services. However, another product from The Blue Oval may someday replace the Ford Explorer based Interceptor for that express purpose, as the 2021 Ford Mustang Mach-E, or a closely related variant of the production model, recently passed the Michigan State Police tests, becoming the first fully electric vehicle to do so. While it is currently unclear if Ford intends to actually build and sell a dedicated police variant of the Mach-E, this latest milestone is a strong indicator that the automaker wants to dive headfirst into offering one, and that it could pretty much do it without any major changes to the preexisting vehicle.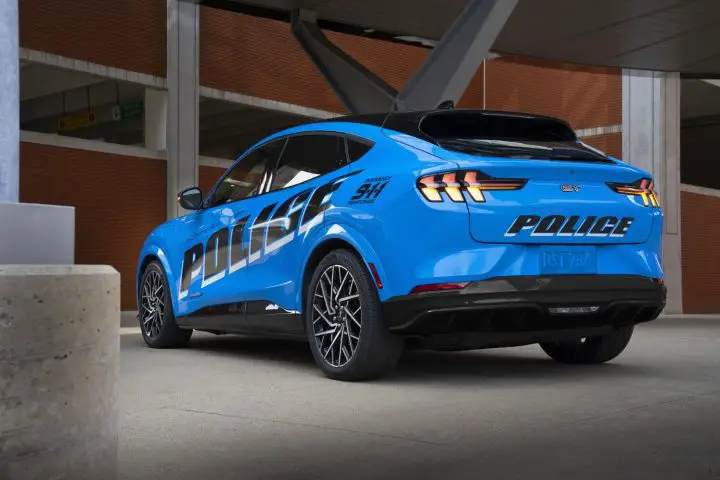 The Michigan State Police, along with the California Highway Patrol, test police vehicles each year and publicize their results so other law enforcement agencies can benefit from their research. These evaluations were conducted on September 18th and September 20th, 2021 and were primarily used to evaluate the 2021 Ford Mustang Mach-E police variant's acceleration, top speed, braking, and high-speed pursuit capabilities, along with its ability to tackle emergency handling characteristics.
"The fact that the Mustang Mach-E successfully stood up to the grueling Michigan State Police evaluation demonstrates that Ford can build electric vehicles that are capable, tough and reliable enough for even the most challenging jobs," said Ted Cannis, CEO of Ford Pro. "We understand the needs of our commercial customers and are committed to unlocking new electrification opportunities for them."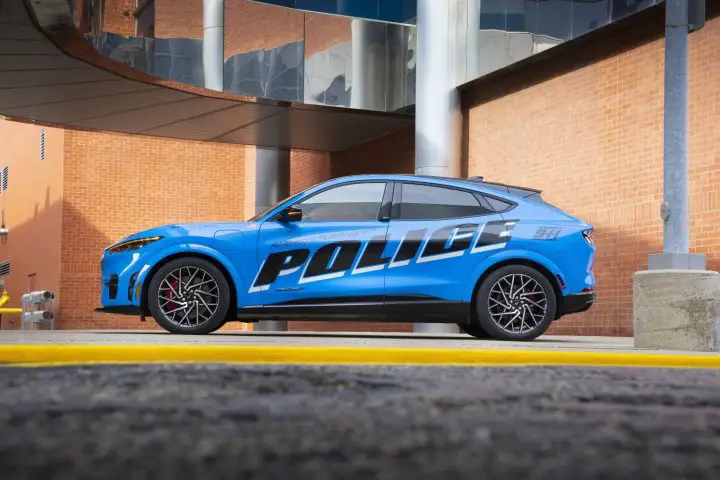 While Ford has not explicitly stated its intention to build and market a 2021 Ford Mustang Mach-E police variant, Ford Pro, The Blue Oval's newly launched commercial and fleet vehicle division, submitted the EV to the Michigan State Police for evaluation. As Ford Authority previously reported, at least one law enforcement agency has already felt that it could competently serve as a patrol vehicle, regardless of driving dynamics or emergency handling capabilities. And across the pond, UK police agencies have expressed interest in the Mach-E as well. Given the potential for fully electric vehicles to greatly reduce operating costs for any type of organization that requires a fleet of vehicles, it might not be too long before they start supplanting their traditional ICE brethren.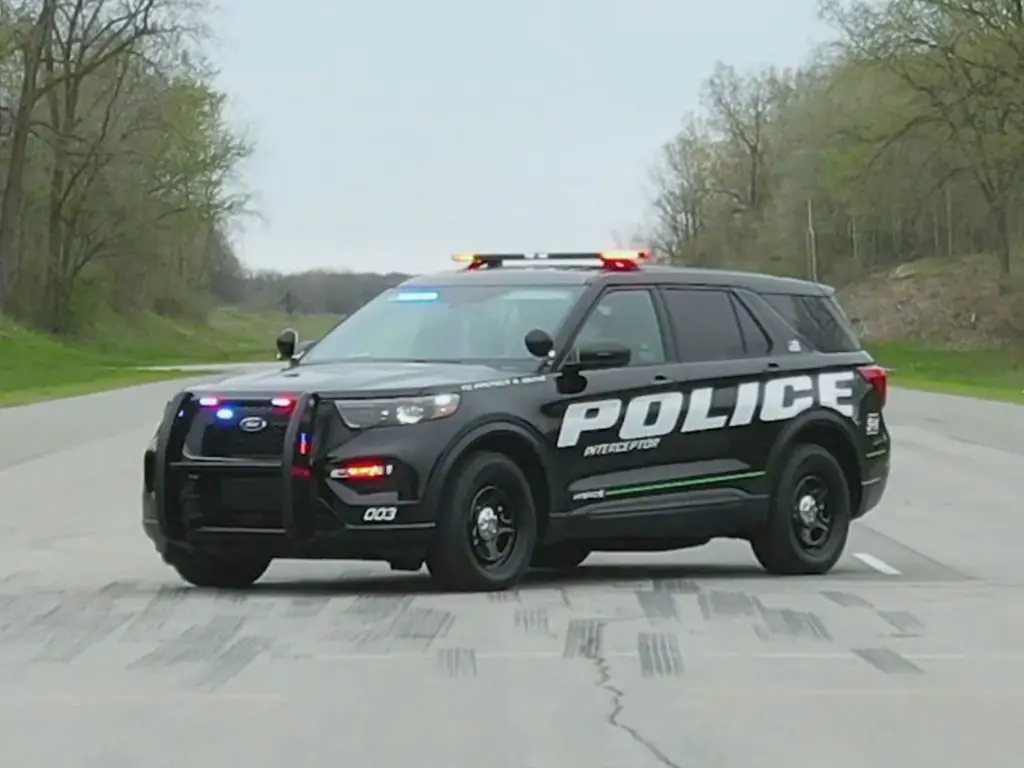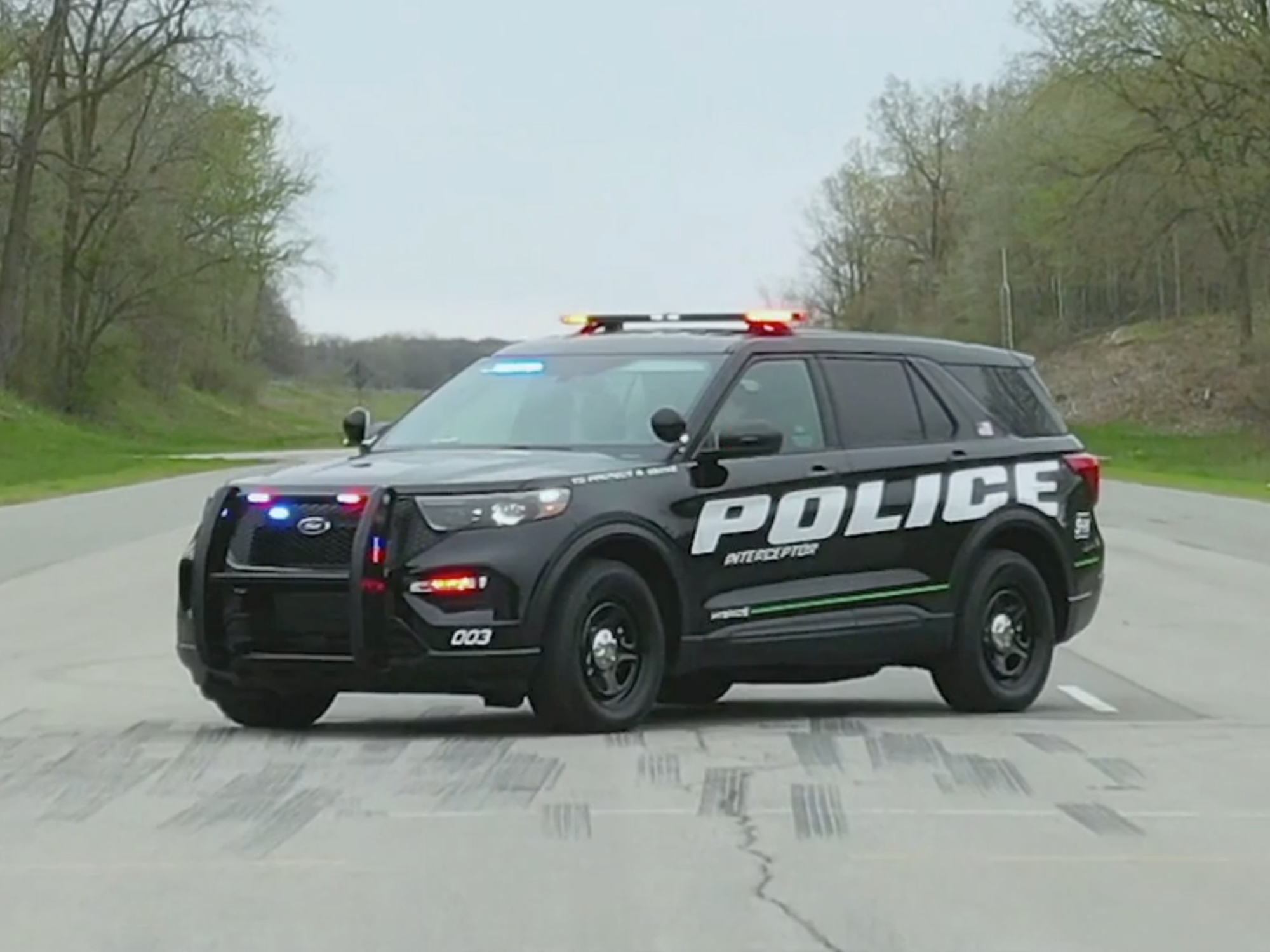 In fact, police departments across the country have very likely already experienced what electrified vehicles are like, as the Police Interceptor Utility boasts a standard hybrid powertrain. Regardless, we'll know more about how the 2021 Ford Mustang Mach-E police variant fared in the tests when the Michigan State Police publishes their report later on this fall.
We'll have more on the Mach-E and its police variant soon, so be sure and subscribe to Ford Authority for more Mustang Mach-E news and non-stop Ford news coverage.