In recent months, the Ford Mustang Mach-E has made quite the impression in the UK, taking over an entire town in the country and breaking not one, but three range and charging-related records in the process. The Mach-E also offers up plenty of range to get to the beach, no matter where European owners might reside, so perhaps it's no surprise that the all-electric crossover has also attracted the attention of the law, which has led to the debut of the new 2021 Ford Mustang Mach-E police car concept.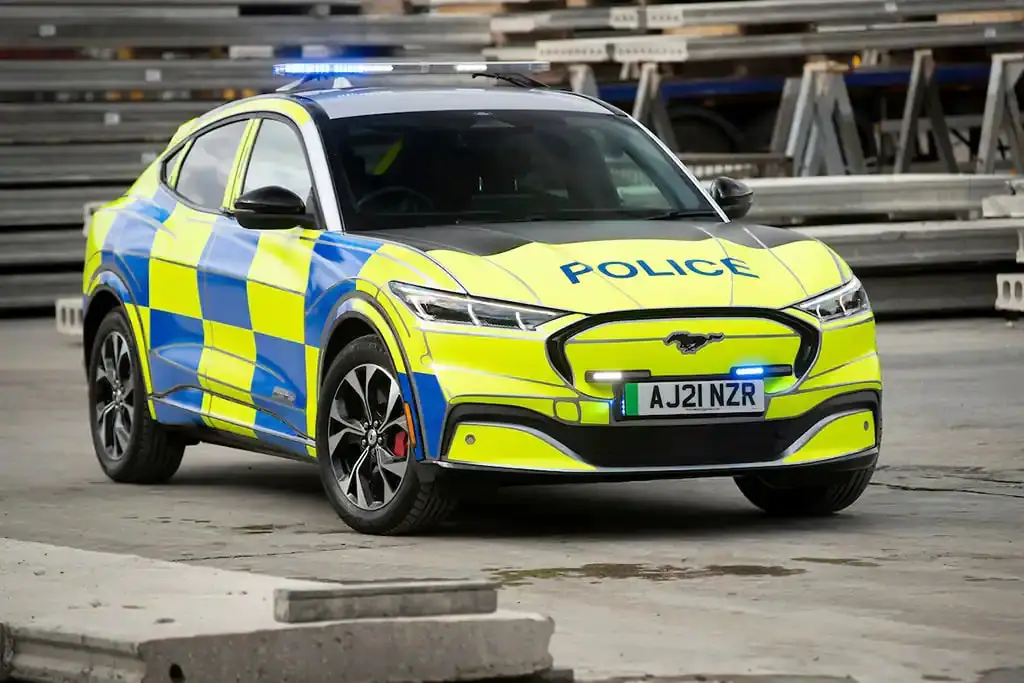 According to Ford, a number of law enforcement agencies across the UK have inquired about a Mach-E police car, which is precisely why they built this concept. In fact, seven departments have already either tested the vehicle or requested an evaluation of the concept, which is currently on display at the Emergency Services Show in Birmingham.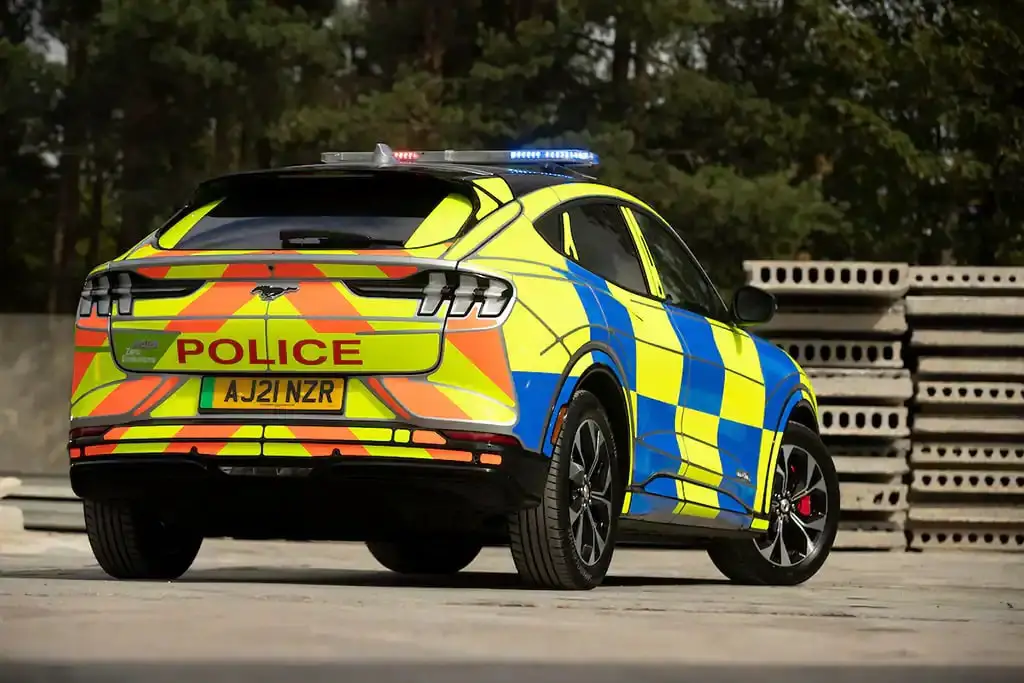 Ford's "blue light" livery test car started life as a Standard Range all-wheel drive model, though the automaker plans on also offering Extended Range rear- and all-wheel drive versions. It was converted for duty by Ford's long-time partner, Safeguard SVP, a specialist vehicle company based in Essex.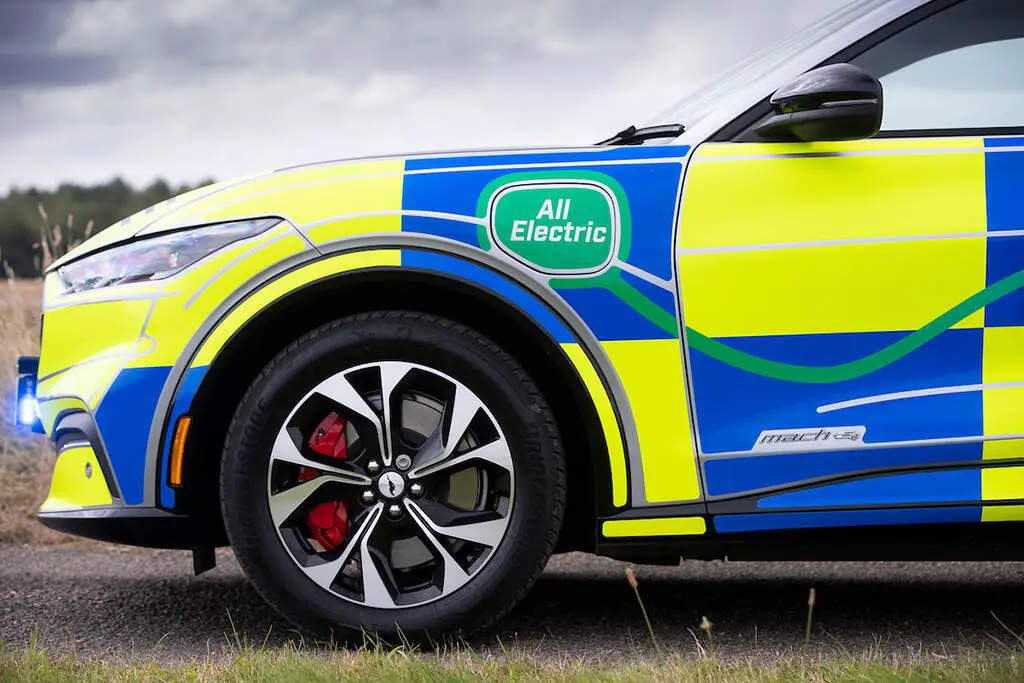 To transform the Mach-E into a police car, Safeguard fitted the crossover with mounting pods and brackets for the required LED lighting, which were placed in a manner that caused minimal damage to the vehicle. That lighting draws its power from the Mach-E's 12-volt battery, which is capable of lasting a long time thanks to very low power consumption. The exterior of the Mach-E police car is finished in a special livery that's designed to be highly visible both during the day and at night.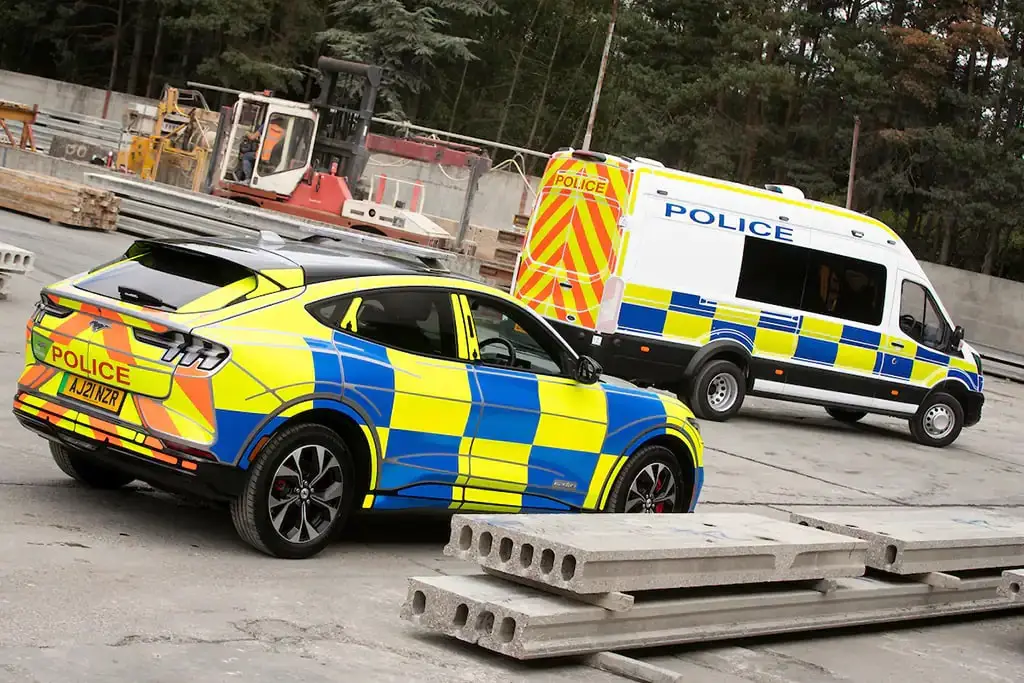 "The vehicle range is uncompromised as the blue light equipment is being drawn from the vehicle's 12V battery and not the drive battery," said Terry Adams, Blue Light Direct Sales Manager, Ford of Britain and Ireland. "In future developments, we will look to increase this battery capacity to allow for additional equipment to be fitted."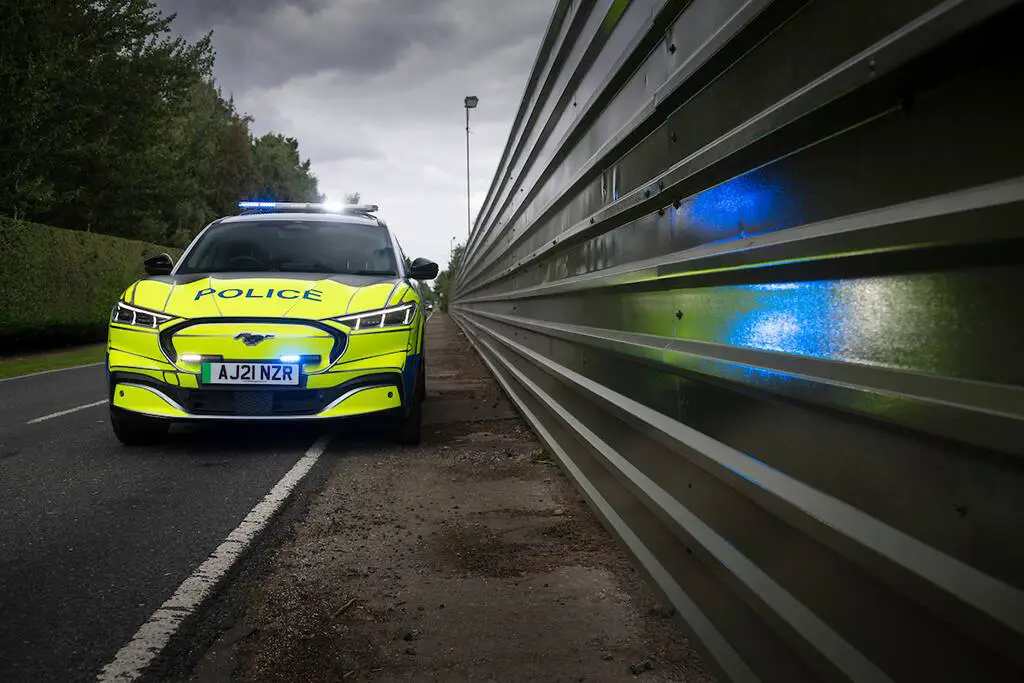 Ford did not reveal when UK police departments may be able to order this specialized Mach-E, but given the strong interest shown thus far, it seems very likely to make it to production.
We'll have more on this electrified police car soon, so be sure and subscribe to Ford Authority for more Mustang Mach-E news and ongoing Ford news coverage.