In the U.S., Ford has long dominated the police vehicle market and currently owns around two-thirds of it. This has been the case since 2014, and the Ford Police Interceptor Utility accounts for 50 percent of all new U.S. police vehicle sales. However, more and more police departments are making the switch to electric vehicles, mainly because of their lower operating costs. Law enforcement agencies in the UK and the U.S. are finding the 2021 Ford Mustang Mach-E to be a useful vehicle in that regard, and now the Michigan State Police has begun testing the all-electric crossover as well.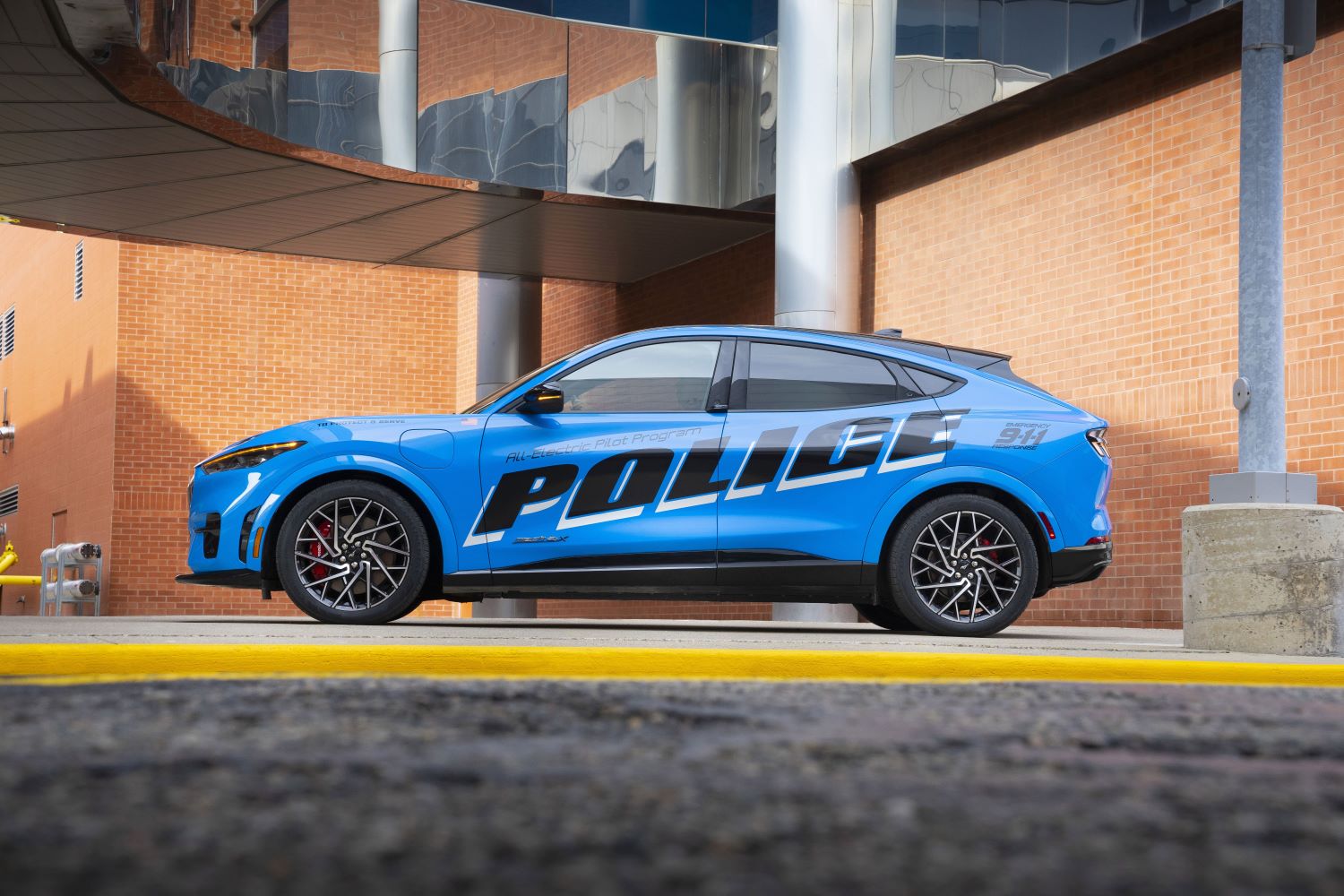 This move comes on the heels of two 2021 Ford Mustang Mach-E models being added to the Ann Arbor, Michigan Police Department fleet earlier this year. Both Mach-Es will replace existing police vehicles, which have reached their contractual limit with the Ann Arbor Police Officers Association and the Ann Arbor Police Supervisors of six years or 80,000 miles. As Ford Authority reported earlier this month, multiple UK departments are also exploring the idea of adding Mach-Es to their fleets as well.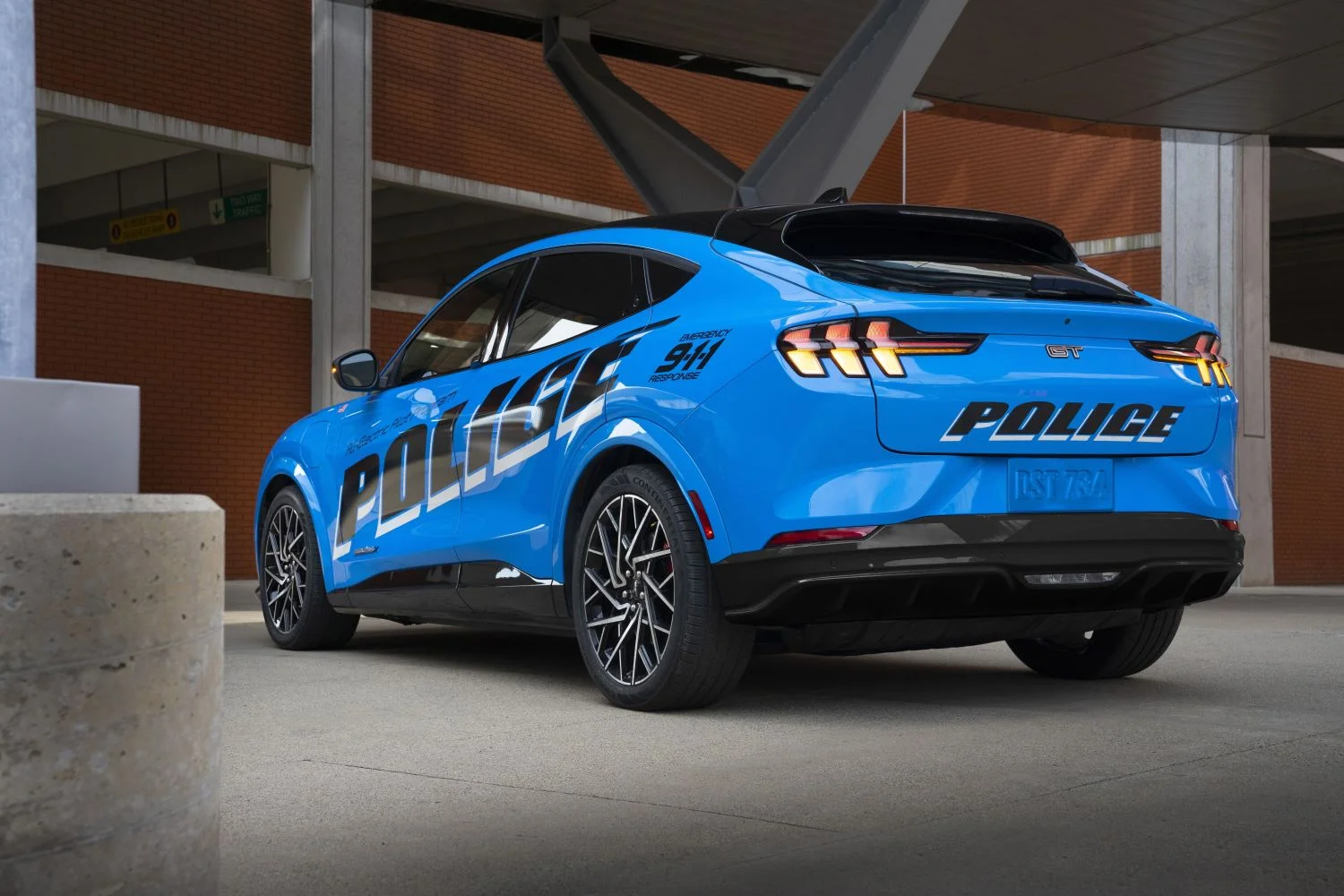 The Michigan State Police will get its own all-electric pilot vehicle to test as part of the 2022 Model Year Police Evaluation, which takes place September 18th and 20th. Based on the production Ford Mustang Mach-E GT, this special build and subsequent pilot program testing will also be used by Ford as a benchmark as it explores the idea of expanding its purpose-built all-electric police vehicle offerings moving forward.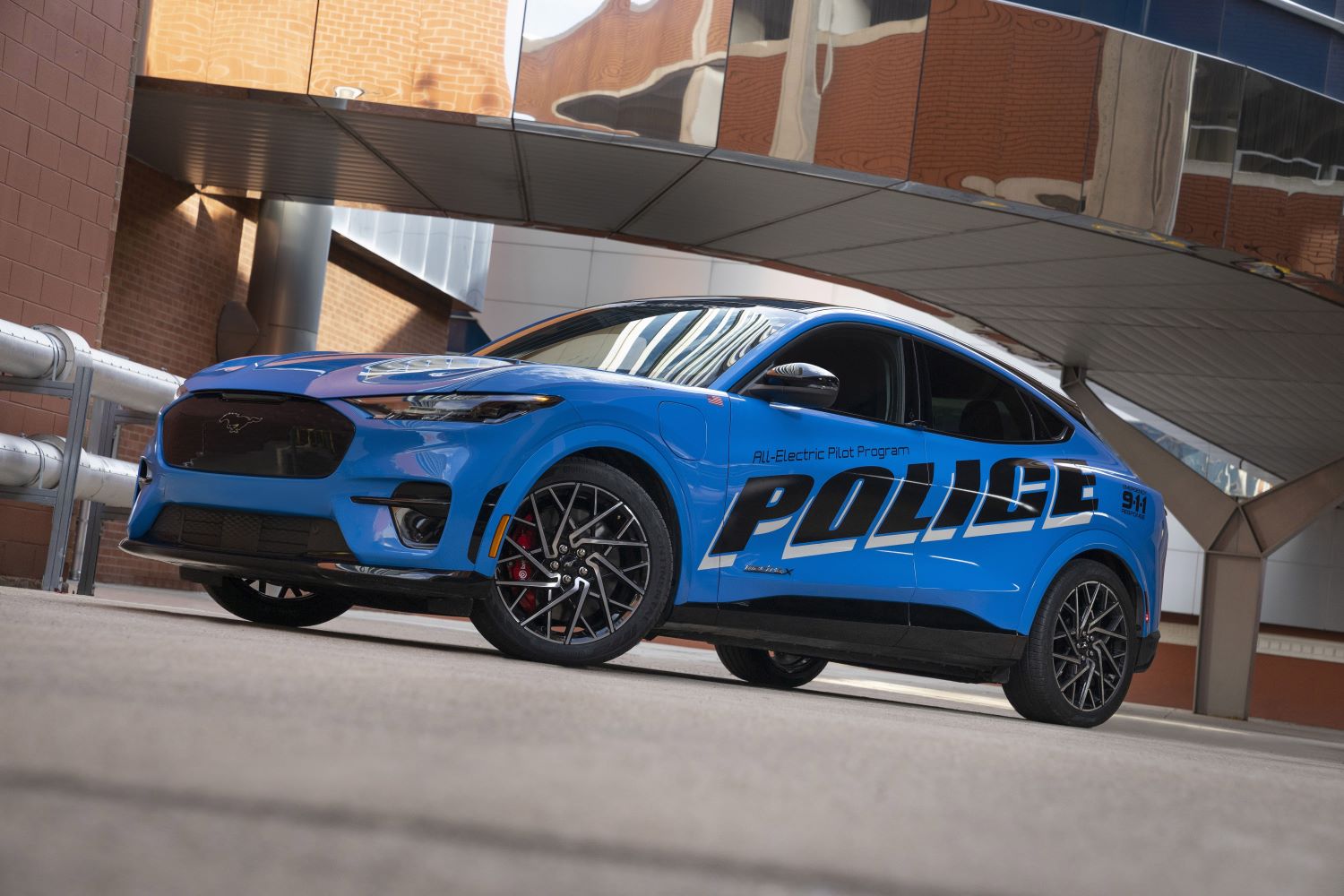 Ford did not disclose what sort of modifications this pilot vehicle has been treated to, but its UK Mach-E police vehicle is based on the Standard Range all-wheel drive model – not the GT – though the automaker plans on also offering Extended Range rear- and all-wheel drive versions as well. That vehicle has been fitted with mounting pods and brackets for the LED lighting, which draws its power from the EV's 12-volt battery.
We'll have more on this electrified police vehicle soon, so be sure and subscribe to Ford Authority for more Mustang Mach-E news and non-stop Ford news coverage.