Much ado has been made about the fact that the all-new, third-generation 2021 Ford F-150 Raptor and its 3.5L EcoBoost V6 fall far short of the massive power figures the new Ram TRX is pumping out. Of course, the 2022 Ford F-150 Raptor R will soon arrive with Ford's supercharged 5.2L Predator V8, as Ford Authority was the first to report back in June of 2019, but in the meantime, the 2021 Hennessey Venom 775 F-150 is here to fill the gap by providing TRX-beating performance.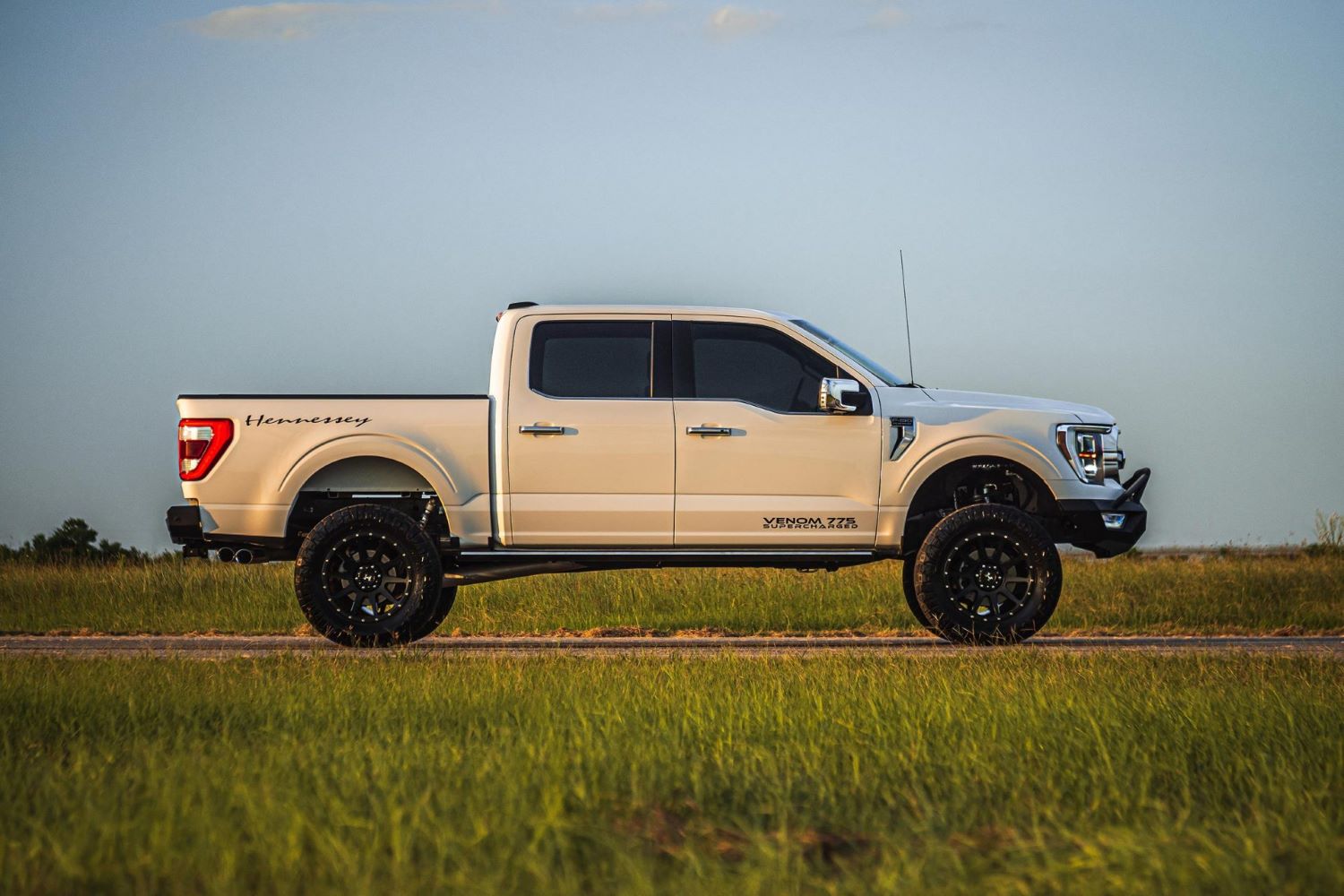 The 2021 Hennessey Venom 775 F-150 applies the same sort of upgrades present in the previous-gen model to the latest version of the F-150 to provide the same 775 crank horsepower as the 2021 Shelby F-150, as well as 685 pound-feet of torque. This is accomplished mainly by adding a massive 3.0L twin-screw supercharger to Ford's 5.0L Coyote V8.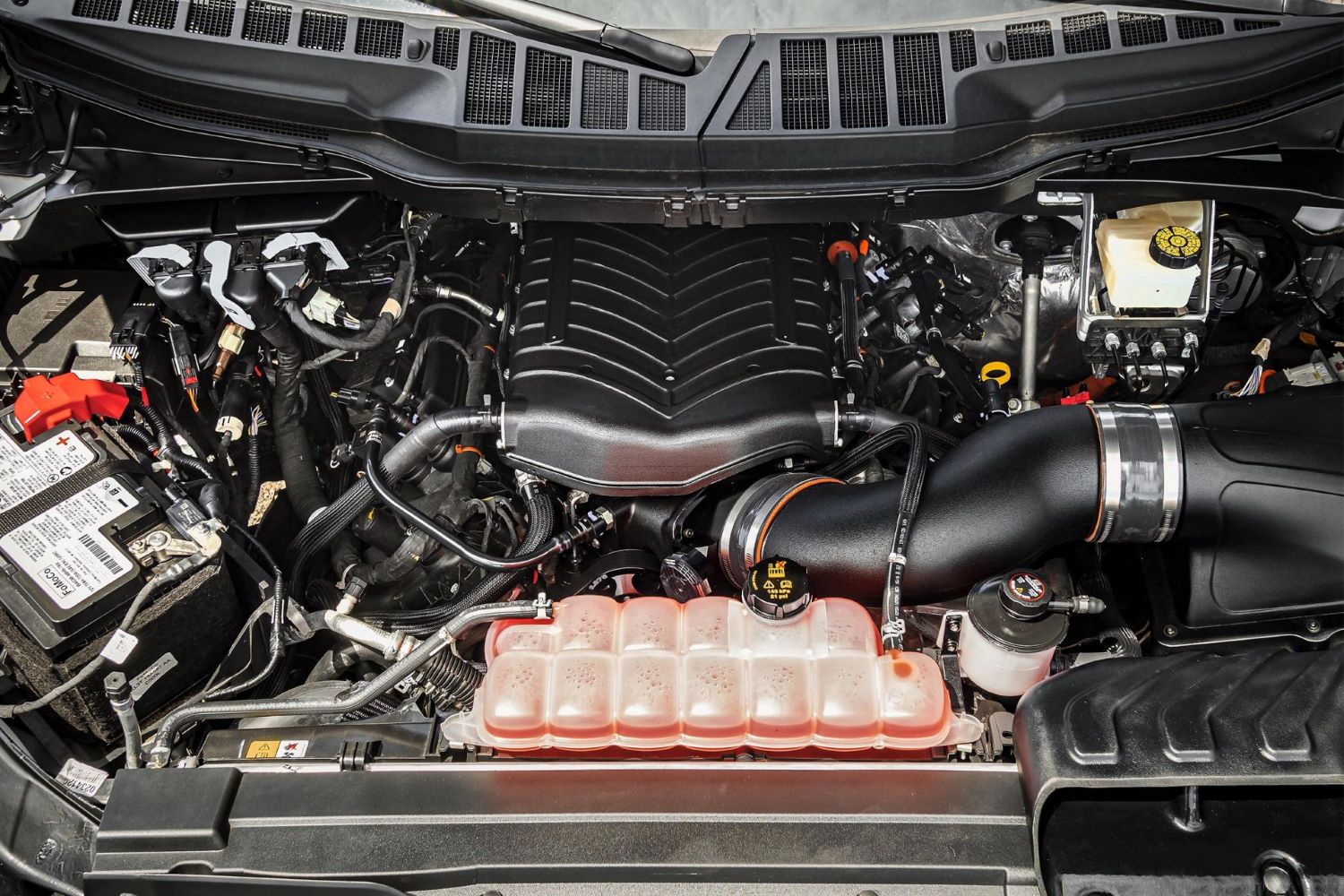 Additional upgrades include an air-to-water intercooler system, upgraded air filtration and fuel systems, a heavy-duty tensioner, lightweight supercharger pulley, bigger throttle body, new spark plugs, a stainless steel cat-back exhaust, and a custom tune. Coupled with the fact that the F-150 weighs significantly less than the TRX, this means that Hennessey's Blue Oval monster is also quite a bit quicker, taking just 3.9 seconds to reach 60 miles-per-hour and 12.0 seconds to complete the quarter-mile.
Customers also have a choice between Hennessey's Sport Kit or Off-Road upgrades, the former of which provides 22-inch wheels, a coilover suspension, and a lowering kit. Opting for the more rugged Off-Road package nets buyers Venom bumpers, a 6-inch overall lift, and 20-inch Hennessey wheels wrapped with 35-inch Toyo off-road tires.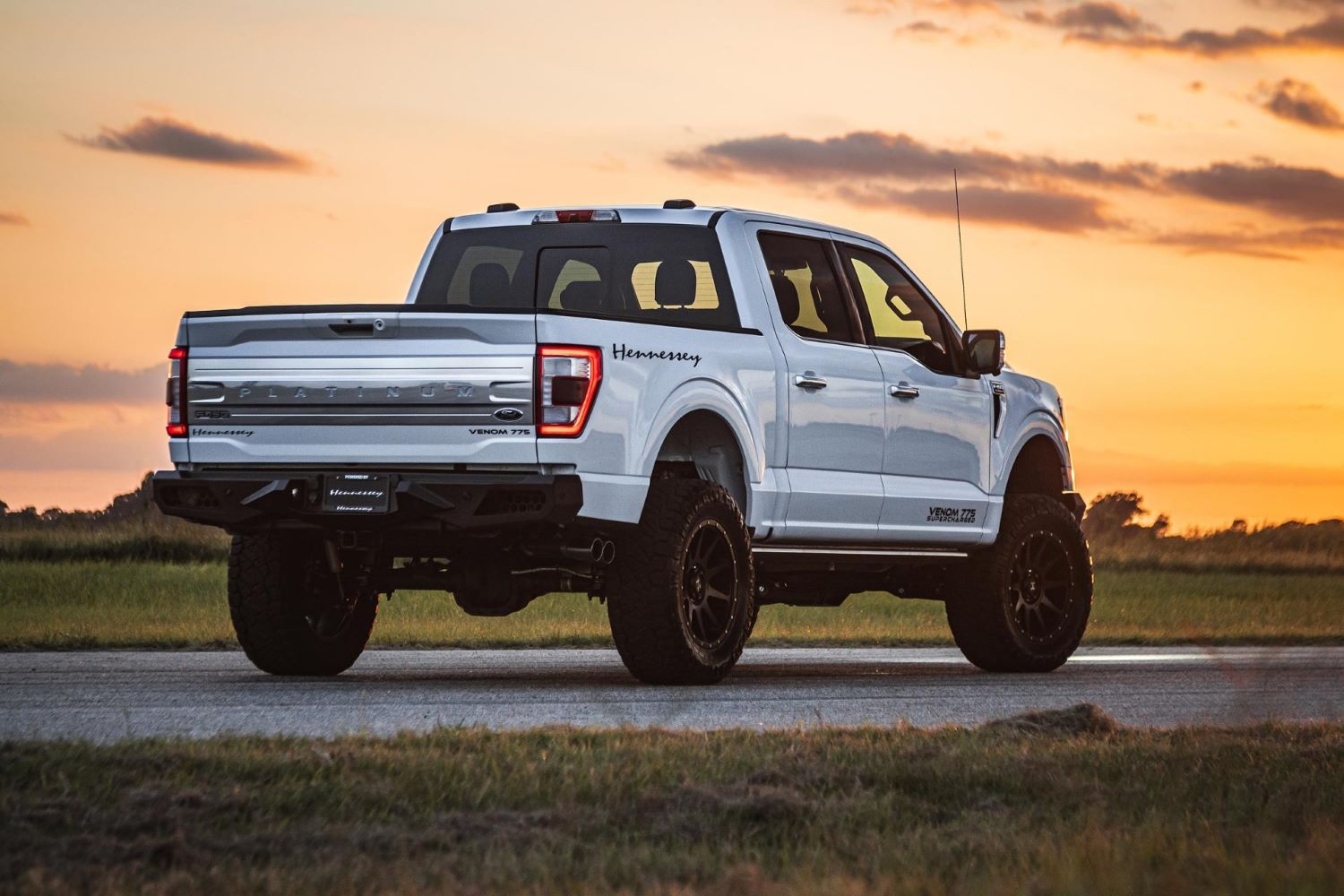 The cost for all this TRX-beating goodness varies depending on options and the pickup that the customer starts with, but Hennessey says that most spend around $90,000-$110,000, with the cost of the F-150 included. Considering the fact that most TRXs are going for six figures these days, that isn't a terrible deal by any means.
We'll have more tuner trucks like this to share soon, so be sure and subscribe to Ford Authority for the latest Ford F-Series news, Ford F-150 news, and continuous Ford news coverage.