The 2022 Ford Maverick isn't just a compact pickup with great fuel economy and a low price tag – it's also fitted with a host of innovative features that make it a useful tool as well. That includes the Ford Integrated Tether System, or FITS, which allows owners to add a wide variety of accessories to the truck's interior quite easily, or even 3D print some themselves. Now, Ford is showing us how to "hack" the Maverick to use it to power an air compressor and bed rail lighting, too.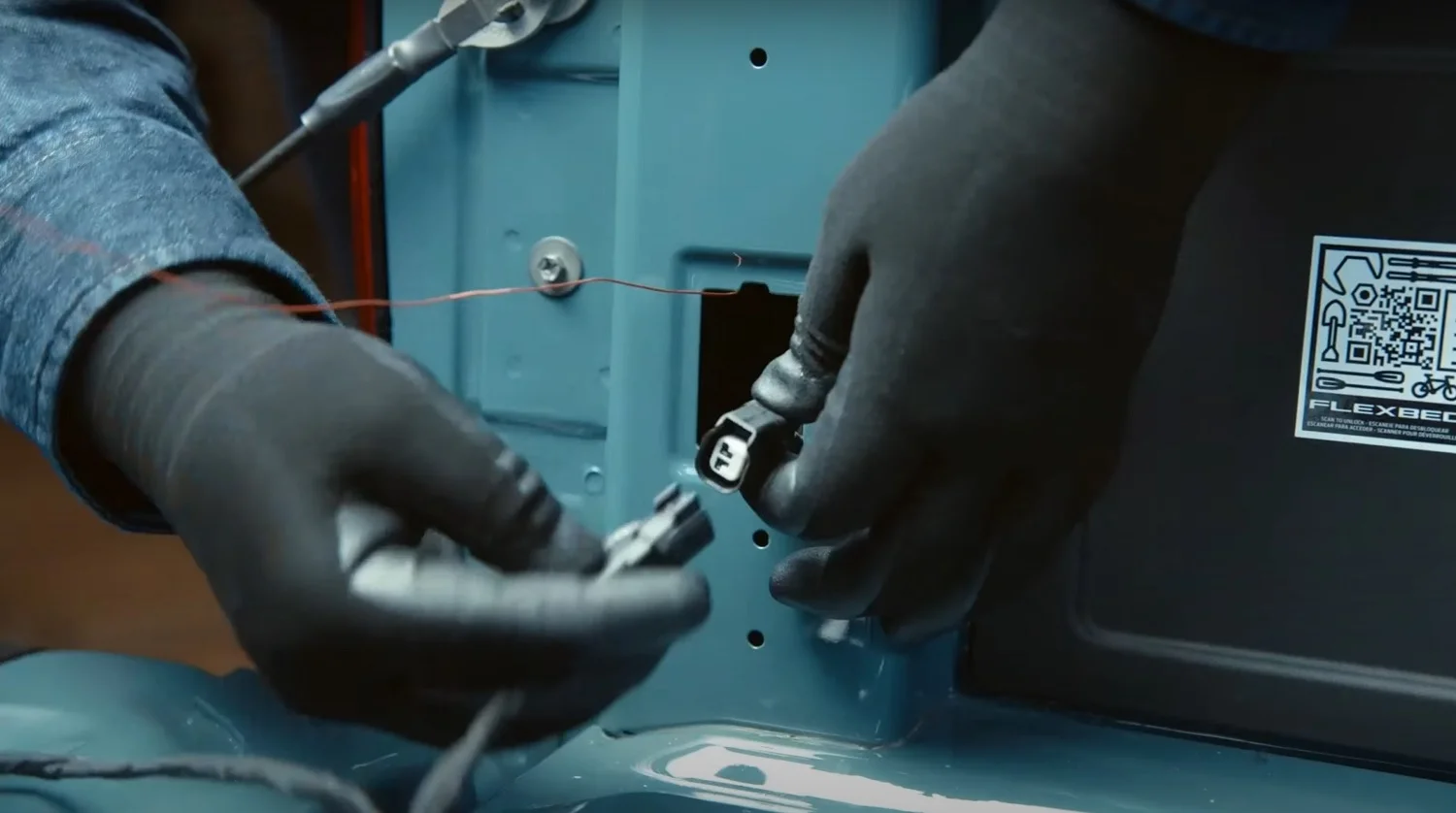 The 2022 Ford Maverick comes equipped with two 12-volt wire packages in the bed, which allow for all sorts of creative DIY projects. To use those packages for a bed rail lighting project, one needs two IP68 waterproof rated lighting strips, a soldering kit, a roll of electrical tape, one package of electrical shrinkwrap, an IP68 waterproof switch, a pair of wire strippers, a package of push-pin cable ties, a piece of scrap wire, and a heat gun.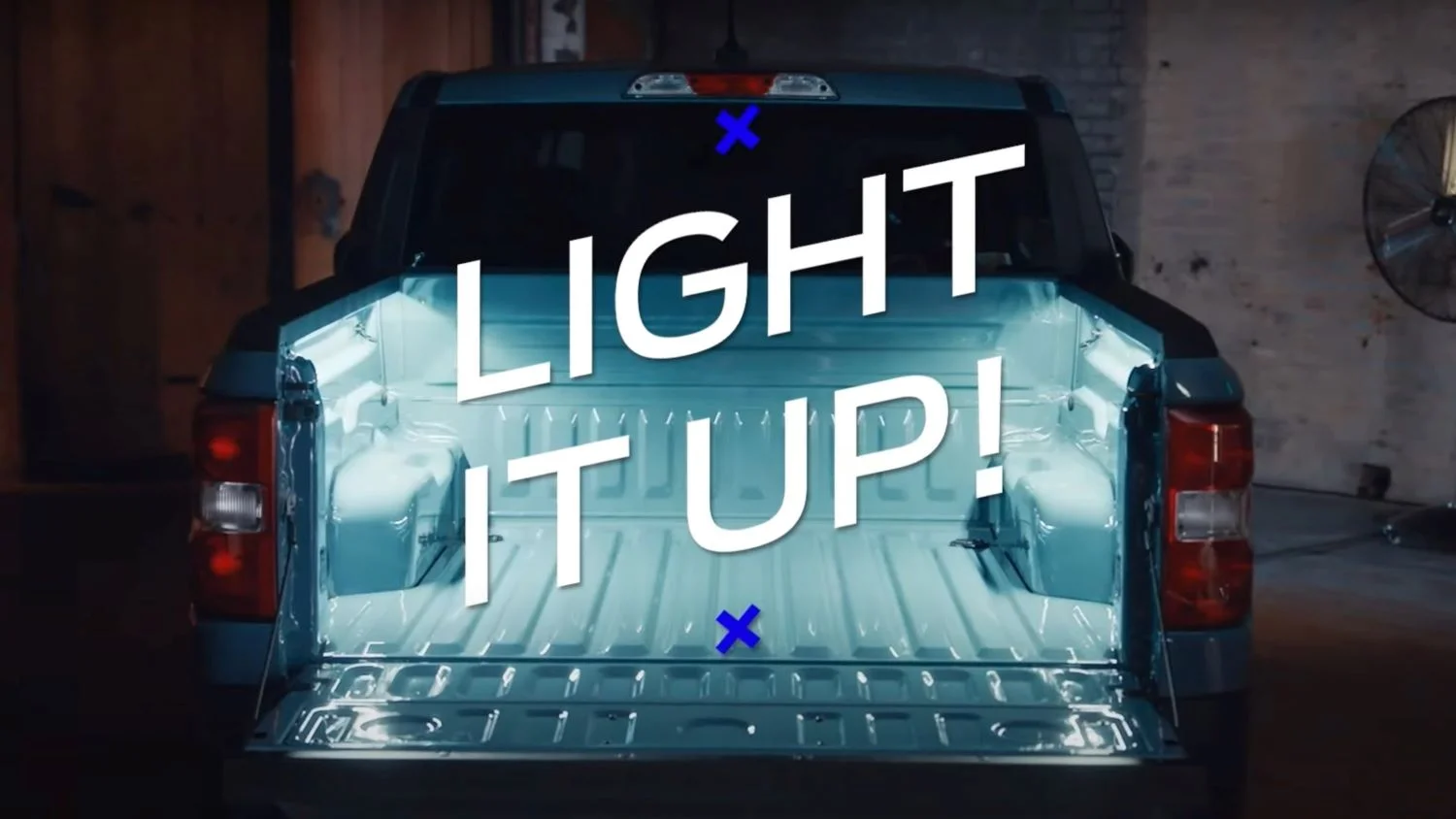 The video then walks us through the process of using this roughly $60 worth of materials to install some bed rail lighting using the Maverick's built-in bed wiring. It's an extremely simple process that basically involves hiding the new wires and soldering everything together, then installing the lighting and the switch.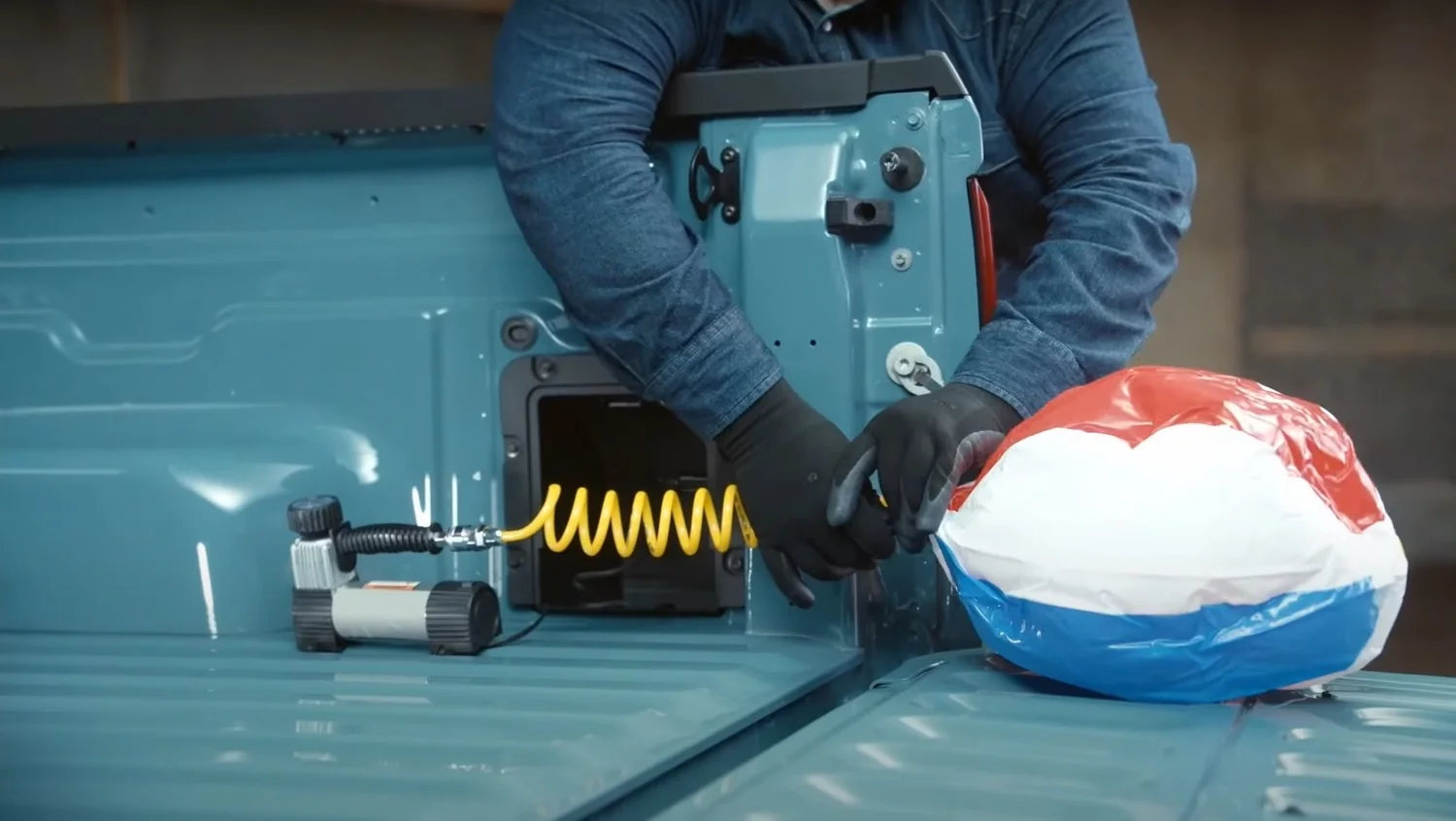 Next up, we have a detailed explanation regarding how to install an air compressor, which is obviously a handy thing to have in the truck's bed. The compressor must be 15 amps or less, but only requires a power adapter, marine-grade 12-volt power plug, 1 1/8-inch hole saw, wire strippers, and wire crimps to install. Once again, all this install requires is a bit of soldering, though a hole is also needed in the bed cubby for the power plug. The compressor will even fit in the cubby when it's not in use.
These are some pretty cool little DIY projects for the Maverick, and considering the possibilities, we're interested to see what other people can come up with once they take delivery of their shiny new pickups.
We'll have more interesting videos like this to share soon, so be sure and subscribe to Ford Authority for more Ford Maverick news and 24/7 Ford news coverage.