The 2022 Ford Maverick was designed in an entirely new, unique way, with lofty goals from the very start. Thus far, doing things a bit differently has seemingly paid off for the compact pickup, which has garnered quite a bit of interest from consumers – including first-time truck buyers – thus far. Recently, Ford revealed that the Lariat's interior was inspired by a shoe, and now, we're learning the interesting story behind the Ford Maverick under seat storage area as well.
FoMoCo nicknamed the Ford Maverick under seat storage area "the sweat box" for a very good reason – it's designed to hold sweaty clothing, as well as other dirty items like muddy footwear and downright nasty stuff. The idea for these clever compartments came from Maverick Interior Leader Daniel George, who was inspired by his three sons – all of whom either wrestle or play football – which means he's quite used to having smelly, sweaty gear in his vehicle.
The beauty of the Maverick's under seat storage bins is that they're large enough to hold all sorts of sports gear – whether that be a hockey stick or four fully inflated basketballs. They're also made out of plastic and are reportedly easy to clean, which is obviously important when they've been used to carry stinky kids' clothes or dirty gear from a long hike in the woods or a day at a construction site.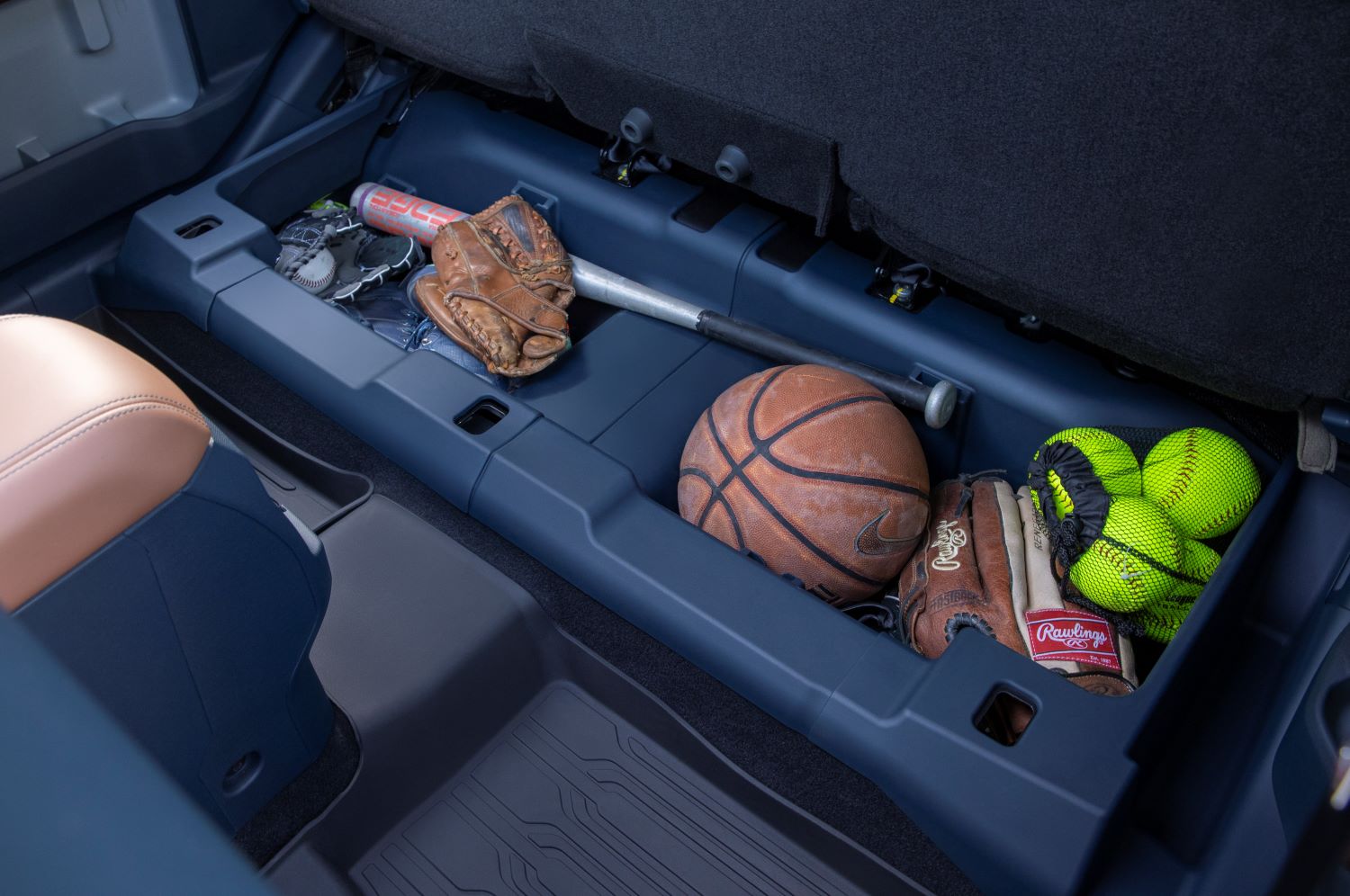 These bins are yet another innovation in a truck that's full of them. Last month, Ford revealed all the details surrounding the Maverick's FITS, or Ford Integrated Tether System, which is essentially a series of slots or receivers designed for matching mounts to slide into and hold accessories. Aside from being able to purchase things like a trash bin, cupholders, cord organizers, purse or bag hooks, storage bins, and storage dividers, owners can also 3D print virually anything they can think of to use with the FITS slots.
We'll have more on the Maverick soon, so be sure and subscribe to Ford Authority for more Ford Maverick news and 24/7 Ford news coverage.