Ford Authority has been the premiere outlet for breaking Ford Ranger news, exclusively reporting that the upcoming Ford Ranger Raptor will utilize the Ford 3.0L EcoBoost V6. While we impatiently await the reveal of that tantalizing mid-size pickup, there are other worthy tidbits of information about the 2022 Ford Ranger that deserve a shout out too, not the least of which is what our spy photographers recently encountered: two Ranger pickups outfitted with some interesting graphics. According to sources familiar with Ford's product plans, both trucks were wearing an entirely new graphics option, an add-on that is set to join the lineup for the upcoming model year.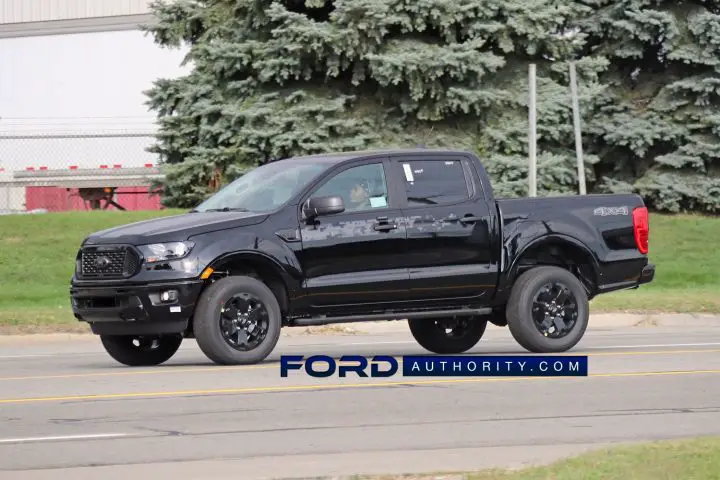 This new graphic option is reportedly being dubbed "pixelated," which is a rather straightforward name, given its appearance. On both 2022 Ford Ranger pickups, the graphic begins right after the fender badge and runs along the driver and passenger doors before steadily breaking up as it gets to the rear passenger door handle. On this particular Ranger, which looks like it's boasting the Shadow Black paint option, the graphic itself is gray.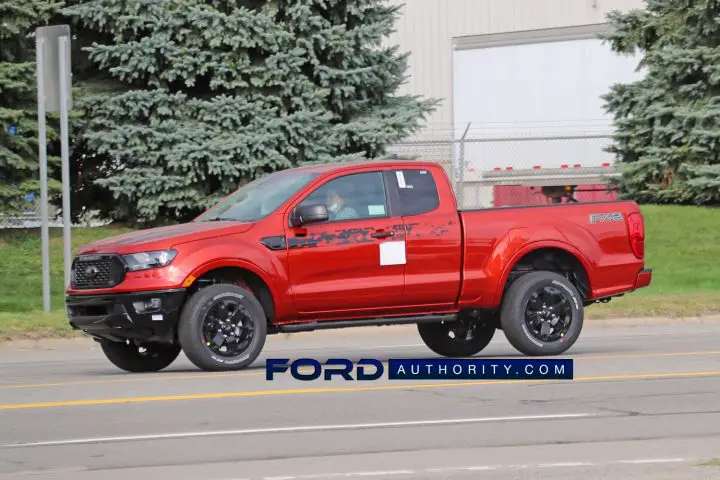 However, 2022 Ford Ranger trucks painted with brighter colors will seemingly feature black pixelated graphics, in what is presumably the most effective way to present some contrast between the paint and the graphic option. Our sources explained that the new option will be available on XL, XLT, and Lariat but could potentially be limited to models that don't feature their own set of unique graphics, like the Ford Ranger Tremor or Ranger FX4 models. The 2021 Ford Ranger can currently be ordered with a hood cowl stripe, speed stripes, and sport stripes, all of which are matte black. Additionally, the three preexisting graphics are each made from 3M high-performance film and are relatively cheap, with the most expensive option costing $159.
In addition to this new pixelated graphic scheme, the 2022 Ford Ranger lineup will also debut the Splash Package, which will come in multiple flavors. As Ford Authority recently reported, these additions precede the launch of the next generation model, which is expected to debut within the next year as a 2023 model.
We'll have more Ford Ranger news soon, so subscribe to Ford Authority for the latest Ford Ranger news and continuous Ford news coverage.