The 2022 Toyota Tundra has been a long time coming, as the Japanese automaker hasn't exactly had a full-size light-duty pickup that could credibly go toe-to-toe with the 2021 Ford F-150 since the late 2000s. While the current generation model isn't exactly uncompetitive, it lacks certain features that make the Ford F-150 an easy choice for those looking for cutting edge technology in their trucks. And now, pictures of a non-TRD Pro model that were leaked to us show the redesigned model appearing quite svelte and very similar to its smaller sibling, the 2022 Toyota Tundra.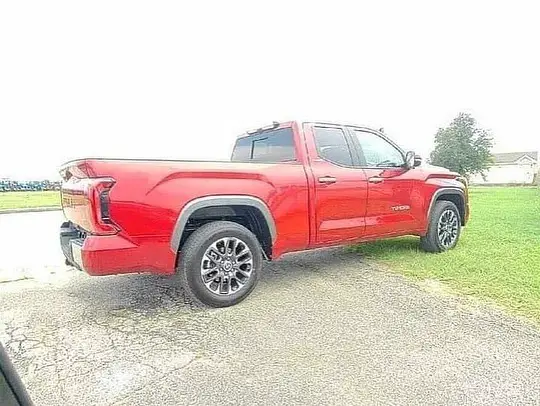 As Ford Authority previously reported, the 2022 Toyota Tundra reveal has been an extremely long and drawn out affair, with the company seemingly content on throwing out tiny morsels of information to the world, be it images revealing very little or posts that hyper focus on one specific feature. So far, no powertrain details have surfaced, but the company did make public a photo of its engine bay, which showed a cover emblazoned with an "iForce Max" badge. The current model features a 5.7L iForce V8 powerplant, good for 381 horsepower and 401 pound-feet of torque. That output compares unfavorably to the Ford 5.0L Coyote V8, which is newer, more efficient, and slightly more powerful in its current form, as it churns out a healthy 400 horsepower and 410 pound-feet of torque.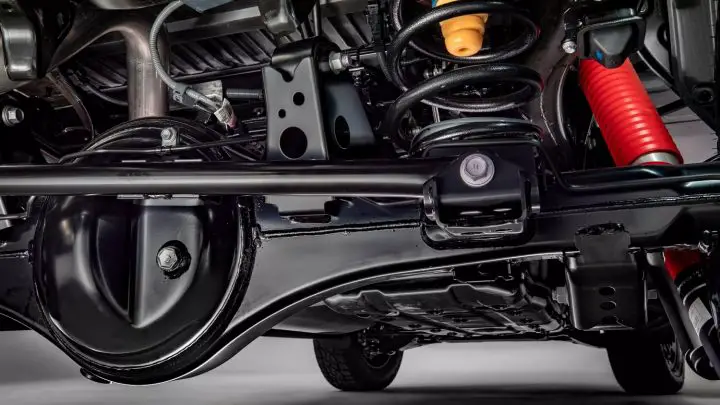 The most concrete information we currently have about the 2022 Toyota Tundra is related to the TRD Pro model, which is slated to receive an all-new coil spring suspension out back. That is a significant departure from the past, and if the new setup is limited to that specific trim level, it would mean Toyota followed a similar path to what The Blue Oval did with the 2021 Ford F-150 Raptor, as the company ditched the traditional rear leaf spring suspension configuration for coil springs to give it better articulation during off-road excursions.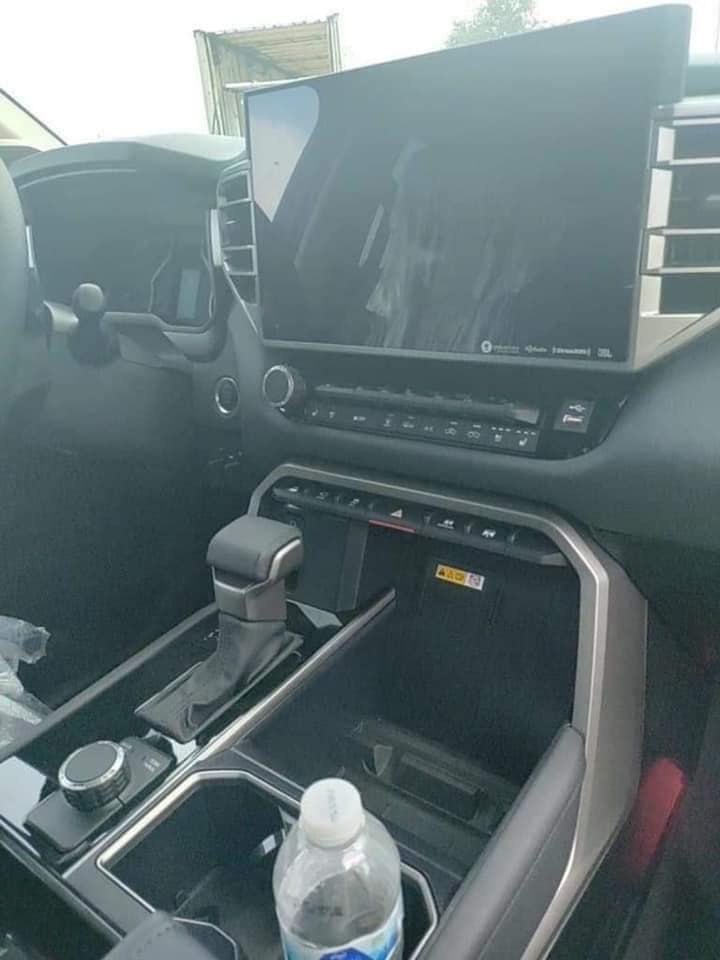 Unsurprisingly, Toyota opted to modernize the Tundra's interior too, and as this new image highlights, the full-size pickup is set to receive a large touchscreen not unlike the units that Ford decided to equip on the 2021 Ford F-150. That said, the company is expected to carry over some popular features that make the Tundra stand out in the segment, like the full-width sliding rear window, a feature that has been a Tundra staple for quite some time and one that is not found on its primary competitors, including the Ford F-150.
Full-Size Pickup Truck Sales - H1 2021 - USA
| MODEL | Q2 21 SHARE | Q2 20 SHARE | YTD 21 / YTD 20 | YTD 21 | YTD 20 |
| --- | --- | --- | --- | --- | --- |
| CHEVROLET SILVERADO | 28% | 24% | +9.04% | 291,322 | 267,166 |
| RAM RAM PICKUP | 27% | 23% | +27.13% | 313,068 | 246,253 |
| FORD F-SERIES | 26% | 36% | -1.46% | 362,032 | 367,387 |
| GMC SIERRA | 13% | 11% | +29.56% | 138,412 | 106,833 |
| TOYOTA TUNDRA | 4% | 5% | -10.26% | 43,865 | 48,880 |
| NISSAN TITAN | 2% | 1% | +45.75% | 17,776 | 12,196 |
| TOTAL | | | +11.23% | 1,166,475 | 1,048,715 |
Unlike most other segments, Toyota badly trails Ford when it comes to its full-size pickup sales. Elsewhere, the Japanese automaker currently holds an advantage over its American rival. For example, the 2021 Toyota Rav4 and Tacoma are handily outselling the 2021 Ford Escape and 2021 Ford Ranger, respectively, although the latter vehicle has made inroads into the mid-size truck segment as of late. Additionally, the Toyota Highlander tends to beat the Ford Explorer in retail sales on a regular basis. And that's to say nothing of their passenger car lineup, which almost certainly was a mitigating factor towards the demise of Ford's own sedan lineup over the past several years.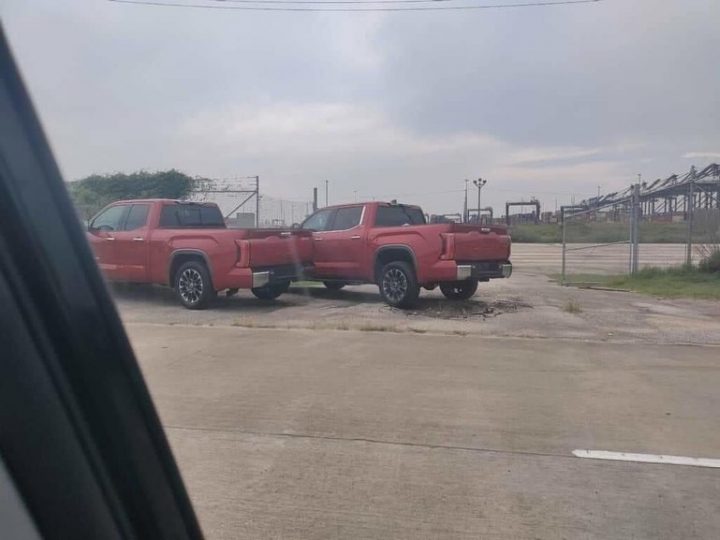 In any event, we'll be keeping tabs on Toyota's extremely long and drawn-out drip feed of information on the 2022 Toyota Tundra. The company is going to have a hard time rivaling the likes of the 2021 Ford F-150 Tremor and Raptor, not to mention the 2022 F-150 Lightning. That said, Toyota has remained a relentless thorn in Ford's backside for decades, so this fight is bound to produce some major fireworks.
Don't forget to subscribe to Ford Authority for the latest Ford F-150 news and continuous Ford news coverage.