Even with an increasing number of safety technologies present in modern vehicles, traffic crashes and fatalities are still on the rise in the U.S., a phenomenon caused by drivers taking more risks on open roads. Last year alone, U.S. traffic deaths jumped 7 percent, the largest increase in 13 years. Thus, Ford is taking action by offering what it calls RoadSafe dashboard technology that uses connected vehicle tech to warn drivers and local authorities of hidden hazards.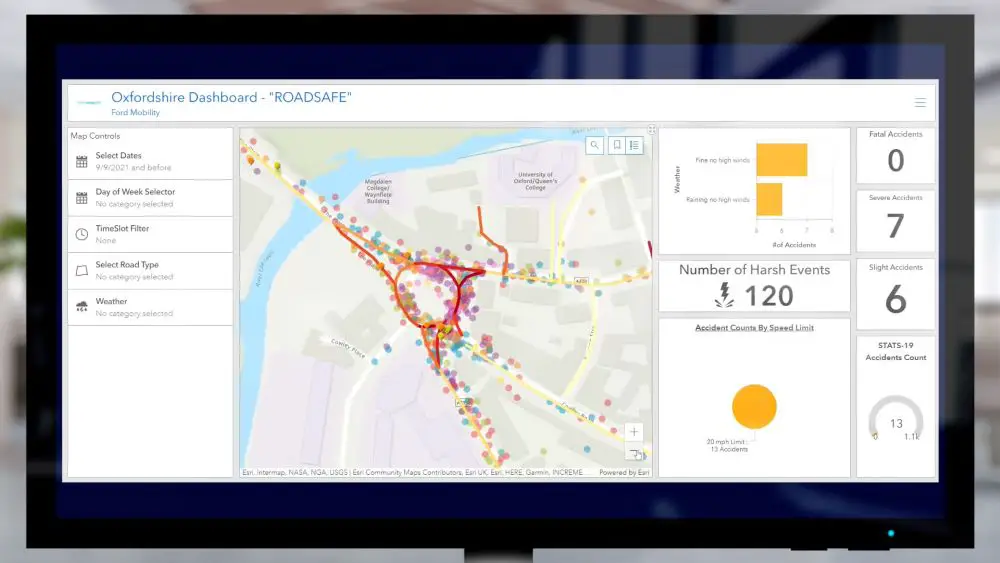 "There are areas in every city where the chance of an incident is higher, whether it's due to a poorly placed sign, an unrepaired pothole, or junctions built to accommodate far less traffic than we have today," said Jon Scott, project lead, City Insights, Ford Mobility, Europe. "Now, Ford can pinpoint the areas of concern, so drivers could be made more aware of them and authorities can address them."
Ford's RoadSafe technology analyzes data gathered from sources including roadside sensors, accident reports, and connected vehicles using a smart algorithm to figure out what areas present a higher chance of traffic incidents. That information is then displayed on a vehicle's infotainment screen map so that drivers can avoid those areas.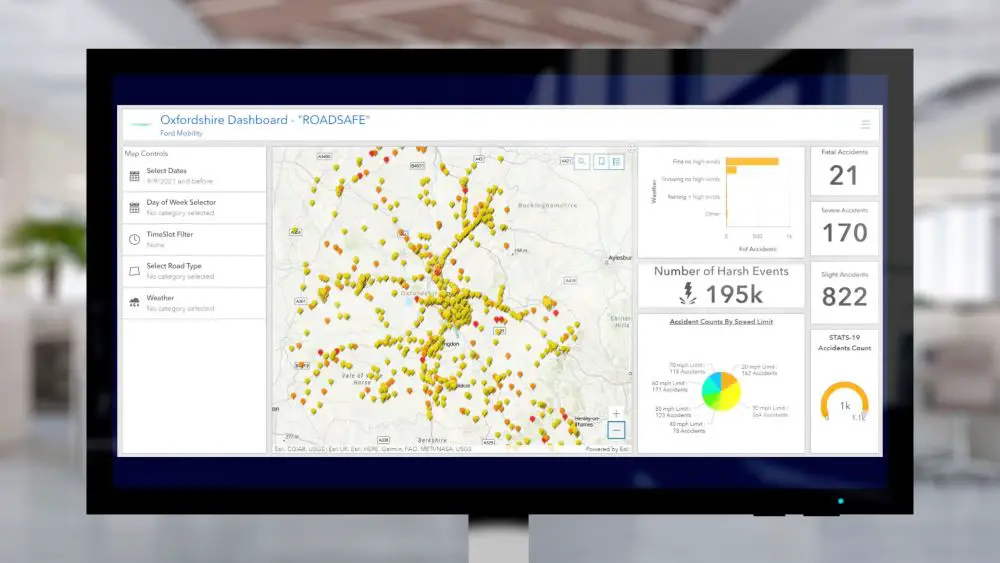 Connected vehicle tech records things like braking, steering, and accelerating, while roadside sensors track the movement of vehicles and are capable of recognizing things like near-miss incidents, as well as the movement patterns of bicyclists and pedestrians. This data is shared anonymously and discarded at the source to protect privacy.
This data – along with additional items like accident frequency and a "Risk Prediction" rating algorithm – is subsequently fed into Ford's RoadSide dashboard, which uses advanced data analytics techniques and a Road Segment Risk Prediction rating to display colors ranging from yellow to red to let the driver know where incidents are more likely to occur.
This technology is similar to Ford's previously-revealed Safety Insights, a web-based software tool that aims to utilize Ford's connected vehicle data to help city planners solve vehicle-related problems.
We'll have more on the latest Ford safety technology soon, so be sure and subscribe to Ford Authority for non-stop Ford news coverage.