In less than 10 years, Ford Motor Company is set to almost completely ditch the internal combustion engine and transform itself into a battery-powered automotive powerhouse. As Ford Authority recently reported, The Blue Oval is focused on electrifying its vehicular "Icons," in addition to its commercial vehicle lineup, as part of the company's substantial $30 billion financial outlay to mostly transition to EV production. Now, the automaker has revealed the next phase of that plan, which will involve the construction of 3 new plants across the southern United States, plus a massive hiring initiative, so that it can start mass producing electric vehicles and batteries starting in 2025.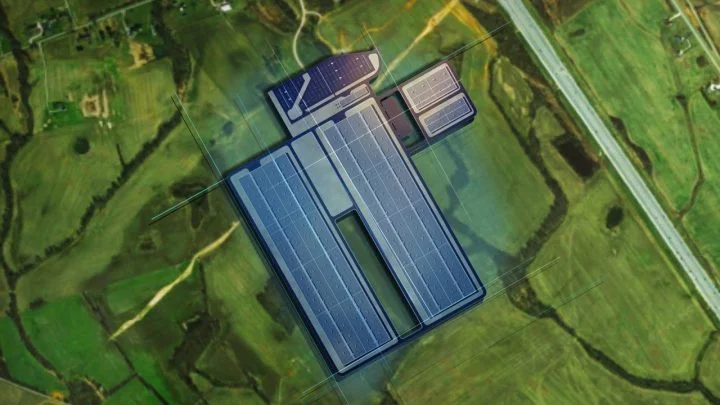 Blue Oval City makes up the biggest chunk of the new phase, as a sprawling complex set to be built in Stanton, Tennessee and dedicated at least in part to producing a next-generation electric F-Series, although the automaker did not specify if the upcoming vehicle was a future Ford F-150 Lightning, or something else. The huge campus will be multi-faceted in its operation and will be tasked with building vehicles, producing batteries, and housing suppliers on a site designed with sustainability in mind. To that end, the company envisions Blue Oval City as one day getting power from geothermal, solar, or wind power, and is designed with those energy sources in mind. The new plant, and all of its related facilities, are projected to create approximately 6,000 jobs.
"Blue Oval City's assembly plant will harness Ford's global manufacturing expertise and cutting-edge technologies to deliver cost efficiencies and the quality that our customers expect," said Kumar Galhotra, Ford president, Americas & International Markets Group. "This will enable Ford to lead in the race to bring dependable, affordable and advanced electric vehicles to even more Americans."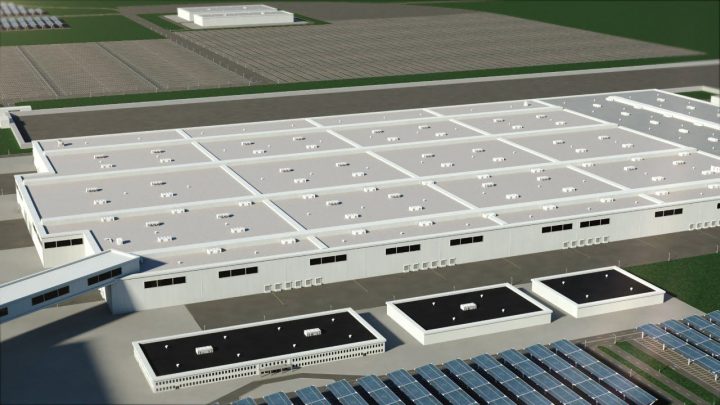 The two other plants that make up the bulk of this latest phase will coexist as the BlueOvalSk Battery Park, as a major pillar of Ford's joint-venture with South Korean energy conglomerate SK Innovation. These two plants are set to rise in Glendale, Kentucky in 2025. The combined corporate investment of $5.8 billion will allow the plant to eventually produce 86 gigawatt hours of advanced lithium-ion batteries annually and will create an estimated 5,000 jobs. The Ford IonBoost batteries are set to power all of North America's next-generation Ford and Lincoln electric vehicles.
"This is our moment – our biggest investment ever – to help build a better future for America," said Jim Farley, Ford president and CEO. "We are moving now to deliver breakthrough electric vehicles for the many rather than the few. It's about creating good jobs that support American families, an ultra-efficient, carbon-neutral manufacturing system, and a growing business that delivers value for communities, dealers and shareholders."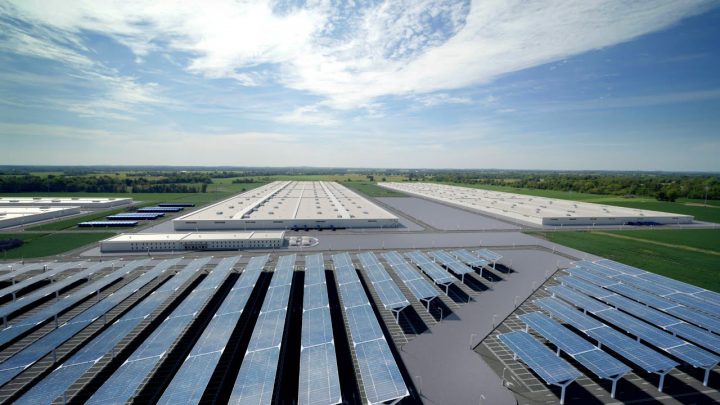 Ford says its $7 billion investment, which will combine with SK Innovation's expenditure to total $11.4 billion, is the largest-ever one time investment in American automotive manufacturing. As Ford Authority has extensively covered throughout 2021, this new spending regime will spawn a host of electric vehicles originating from two dedicated platforms, all set to lift off in 2025. The Blue Oval also plans to partner with Redwood Materials to ensure that EV recycling will prevent its future cars from producing new forms of waste.
We'll have much more on this paradigm-shifting announcement soon, so stay tuned and subscribe to Ford Authority for the around-the-clock Ford news.