Two of the hotter trends in today's world are converting vans into mobile living spaces and renting out other people's homes and apartments instead of staying at a hotel. Those two worlds also sometimes intersect, as many people are renting out their converted vans on services such as Airbnb and VRBO, which is perfectly legal in most places. However, that apparently isn't the case in New York City, where a number of Ford Econoline vans were recently seized by police, according to Spectrum News 1.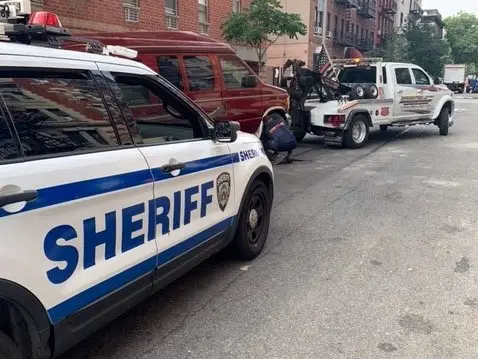 Police impounded a total of seven Ford Econoline vans registered as Airbnb rentals that were scattered around Chelsea and the East Village in Manhattan, all of which were wearing New Jersey license plates. Problem was, none of them were apparently legal. Some of the vans had expired registrations, while others had registrations from other vehicles and one had no registration at all. Airbnb began sharing rental data with New York City beginning in June of last year, which is how it was able to track down the illegal Ford E-Series vans.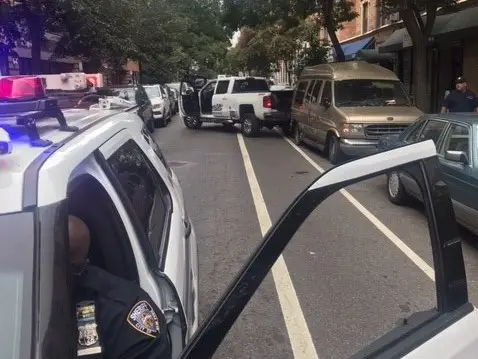 "How do I put this? I think it is something that would happen here, unfortunately," said Michael Perry, who has worked in East Village for the last ten years. "It's not a bad neighborhood, but with everything going, pulling something like that off – I would believe you can pull that here. Sometimes there are a lot of tourists around so they may not know the neighborhood, they may get caught up in that."
Sheriff's Road Patrol Deputies were busy this week impounding seven alleged fraudulent and illegally registered vans being used as Airbnb rentals on various streets in Manhattan. 🛑🚦🚔 pic.twitter.com/rBZ1TBZ2xt

— NYC SHERIFF (@NYCSHERIFF) September 25, 2021
"I'm surprised. I did not know one this was going on," said Rosa Gonzales, who also works in East Village. "I know people have been hit so hard with this pandemic. A lot of people lost wages, lost jobs, trying to make ends meet, but there are certain regulations they need to follow."
We'll have more interesting news like this to share soon, so be sure and subscribe to Ford Authority for more Ford E-Series news and continuous Ford news coverage.